1 Million Email Subscriber Playbook
Having a massive audience is one of the best ways to start a business and form a career around your ideas.
But the problem is building that audience for your content in the first place. ("Extra! Extra! Read all about it! …please?")
It's time to take some lessons from successful author, entrepreneur, and master of good habits, James Clear.
Overview
The 1 Million Email Subscriber Playbook is a deep-dive guide into how blogger and best-selling author, James Clear, grew his email list to over 1 million subs.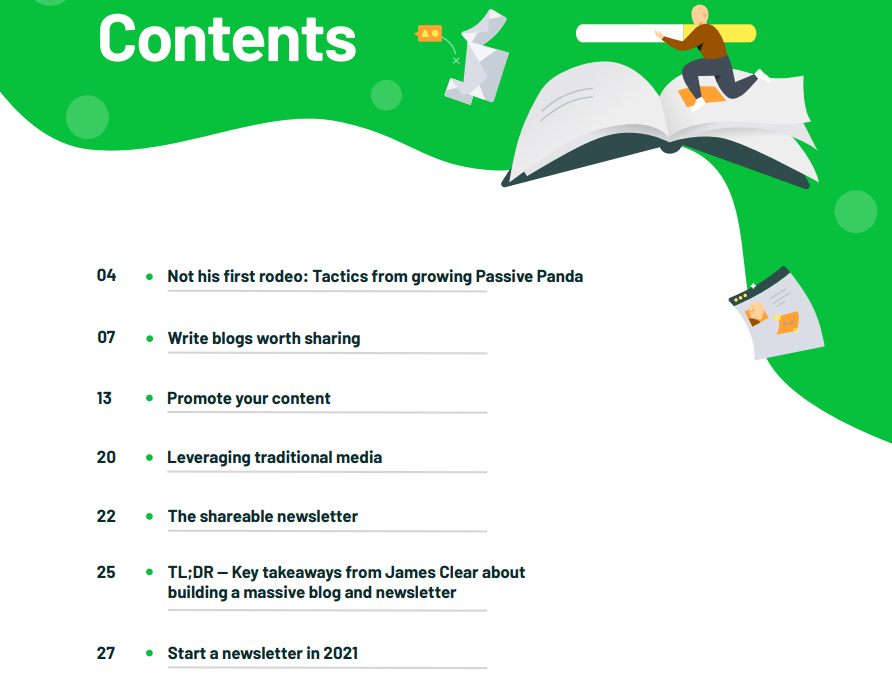 How did James Clear grow his newsletter following from 0 subs all the way to over 1 million? That's the big question we wanted to answer with this guide.
So we analyzed how Clear writes and promotes his content, along with how quickly his newsletter grew during different time periods.
You'll learn how many hours Clear puts into writing a single article. (Hint: it's usually longer than the entire Lord of the Rings trilogy.)
We'll show you the distribution tactics Clear used all the way back in 2012—as well as the distribution he's using today, and many years in between.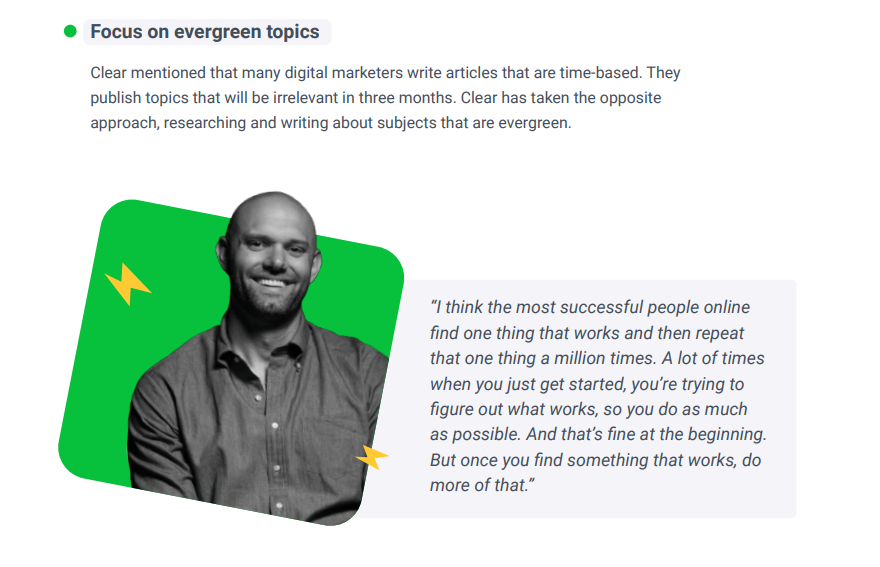 JamesClear.com wasn't Clear's first blogging website. (For all you 2000's kids, neither was Xanga or LiveJournal.)
In this guide, we also break down the steps Clear used to grow his first blog, Passive Panda, into a full-time entrepreneurial venture.
You can find out Clear's tactics for getting guest posts accepted at major blogs and media outlets.
Get writing tactics that help editors fall in love with your work and learn the exact writing schedule that Clear used to get his initial traction.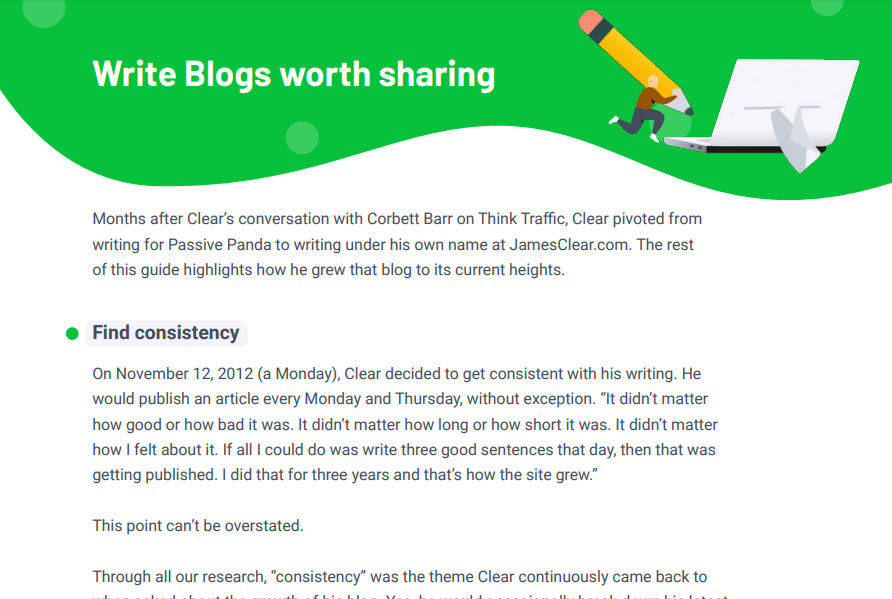 We also pulled back the curtain on Clear's traditional publishing experience.
Ever wondered how Clear got syndication agreements with publications like Time and LifeHacker? We've got the answers inside.
You'll also be able to explore how Clear leverages his newsletter following to grow it even more through his book deal, speaking engagements, and more.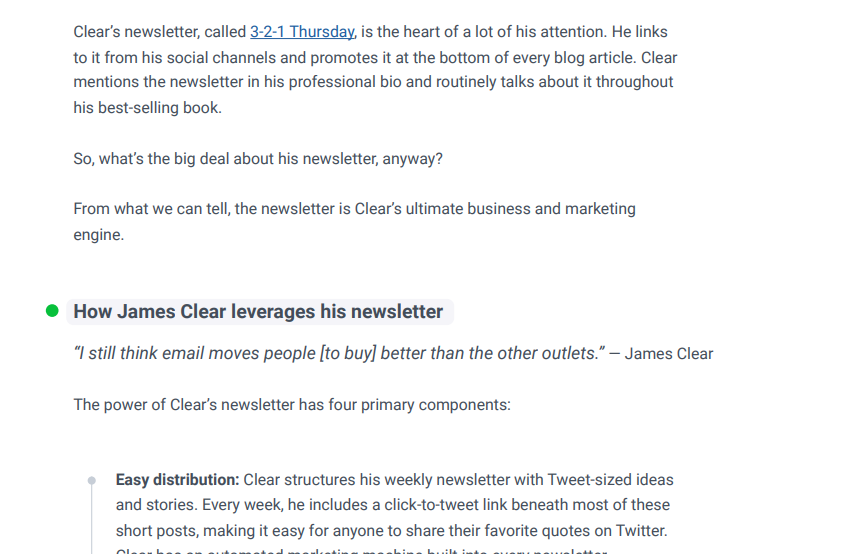 Your newsletter could use a lot more subscribers than your coworkers, your friends, and your dog. ("If he can have his own Instagram, he can have his own email address, OK?!")
It's time to take your content to the next level with a guide based on an acclaimed content master.
Ready to multiply your subscribers, write higher-quality articles than ever, and get major media attention for your work?
Download 1 Million Email Subscriber Playbook: How James Clear Went from Obscure Blogger to Best-Selling Author today!
Plans & features
Deal terms & conditions
Digital Download of 1 Million Email Subscriber Playbook: How James Clear Went from Obscure Blogger to Best-Selling Author Ebook

GDPR Compliant

This deal is non-refundable
Specification:
1 Million Email Subscriber Playbook
AppSumo's 1 Million Email Subscriber Playbook: How James Clear Went from Obscure Blogger to Best-Selling Author Ebook

29-page ebook showing how author James Clear grew his email list to over 1 million subs
Learn how Clear structures his articles, with step-by-step breakdowns
Find out how to write high-quality blogs worth sharing
Unlock the promotional tactics for content that Clear employed throughout his career
Access key takeaways about building a massive blog and newsletter from Clear's experiences