Dr Growth: Hack Marketing, Unleash Your Growth, Become an Unstoppable Force
The marketing insights and strategies you need, in clear & straightforward language.
You're sick of spending hours marketing your content only to get lackluster results.
Heck, just thinking about product positioning, lead generation, and Facebook ads makes your head hurt.
You need a doctor.
Luckily, Dr. Growth will see you now.
TL;DR
· Learn real-world strategies and hacks for online marketing to grow your business
· Take advantage of social media, neuromarketing, online publishing, and more
· Easy-to-understand advice minus the fluff and academic jargon
· Best for: Soloprenuers & freelancers who want to quickly implement marketing strategies that work
Dr. Growth is an ebook with effective strategies and hacks to supercharge your marketing strategy and boost business growth.
You skip all the fluffy language and academic jargon to learn the elements of a successful marketing campaign.
From there, you'll launch into clear strategies to make you a marketing monster in no time.
You'll have instant access to 15 years of online marketing experience you can depend on.
Dr. Growth isn't stingy, either. You'll find out tips & hacks that will bump up your bottom line.
Overview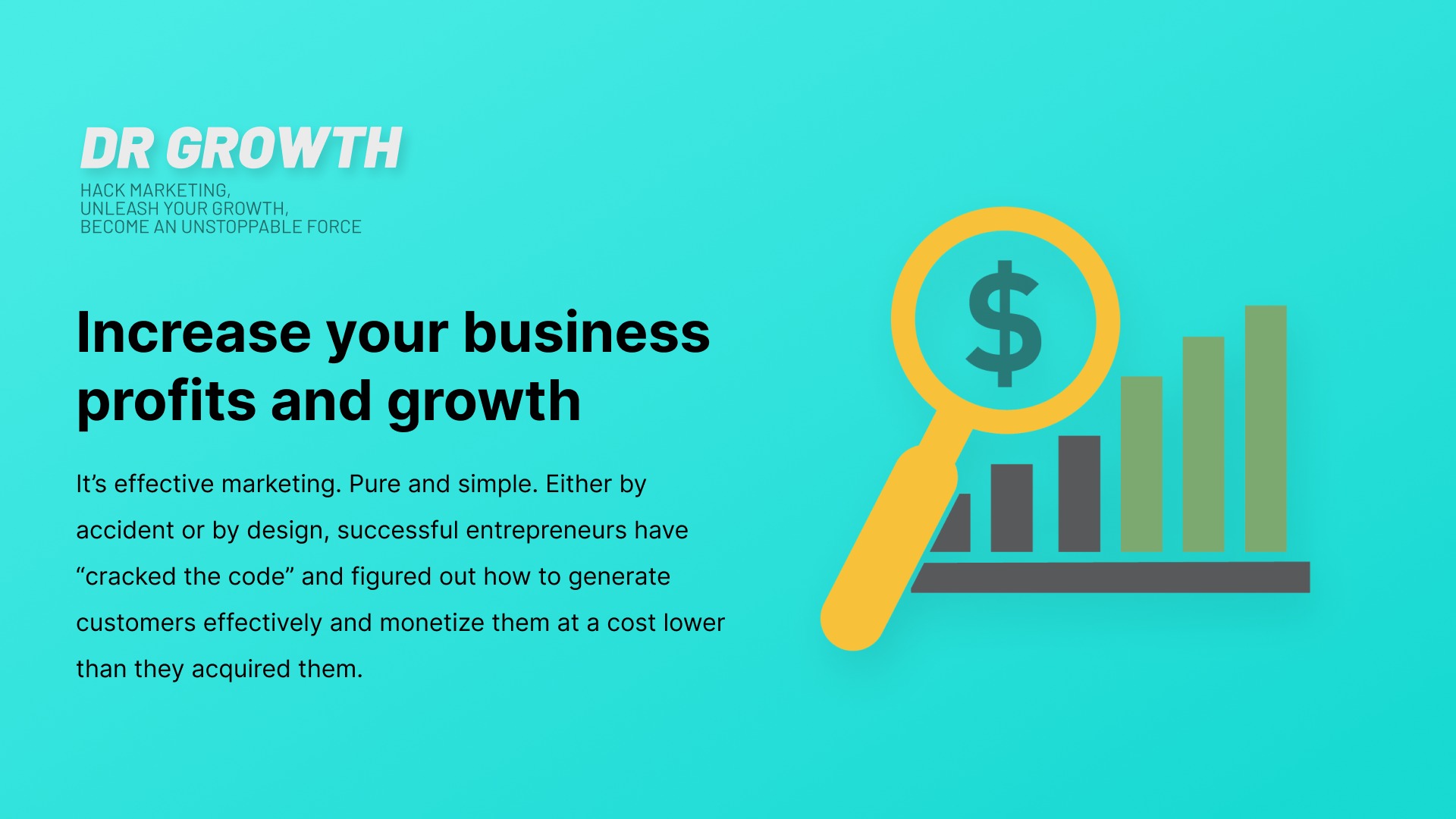 Plans & features
Deal terms & conditions
Digital download of Dr Growth: Hack Marketing, Unleash Your Growth, Become an Unstoppable Force

This deal is non-refundable
Specification:
Dr Growth: Hack Marketing, Unleash Your Growth, Become an Unstoppable Force
Dr Growth: Hack Marketing, Unleash Your Growth, Become an Unstoppable Force

300+ Page downloadable Ebook
Critical elements that make or break every marketing campaign
Foster virality
Master the dark arts of neuromarketing
The most effective lead generation strategies and case studies
Content marketing hacks for maximum reach
Hack the world of online PR
The 50x and 100x niche domination strategy used by the biggest growth hackers
Create viral videos, generate leads with LinkedIn, learn powerful advertising strategies
"Hand Holding" for every channel and platform

Dr Growth: Hack Marketing, Unleash Your Growth, Become an Unstoppable Force