InsightBase
No matter what industry you're in, being on the customer-facing side of things can start to feel like Groundhog Day.
When you're answering the same questions repeatedly, it's easy to slip and send an embarrassing email or twenty. ("I did it again. I wrote 'Thanks for reaching out, [INSERT CUSTOMER HERE]' instead of their name.")
If only you could say all the right things, while also saving time and energy on repetitive typing.
Overview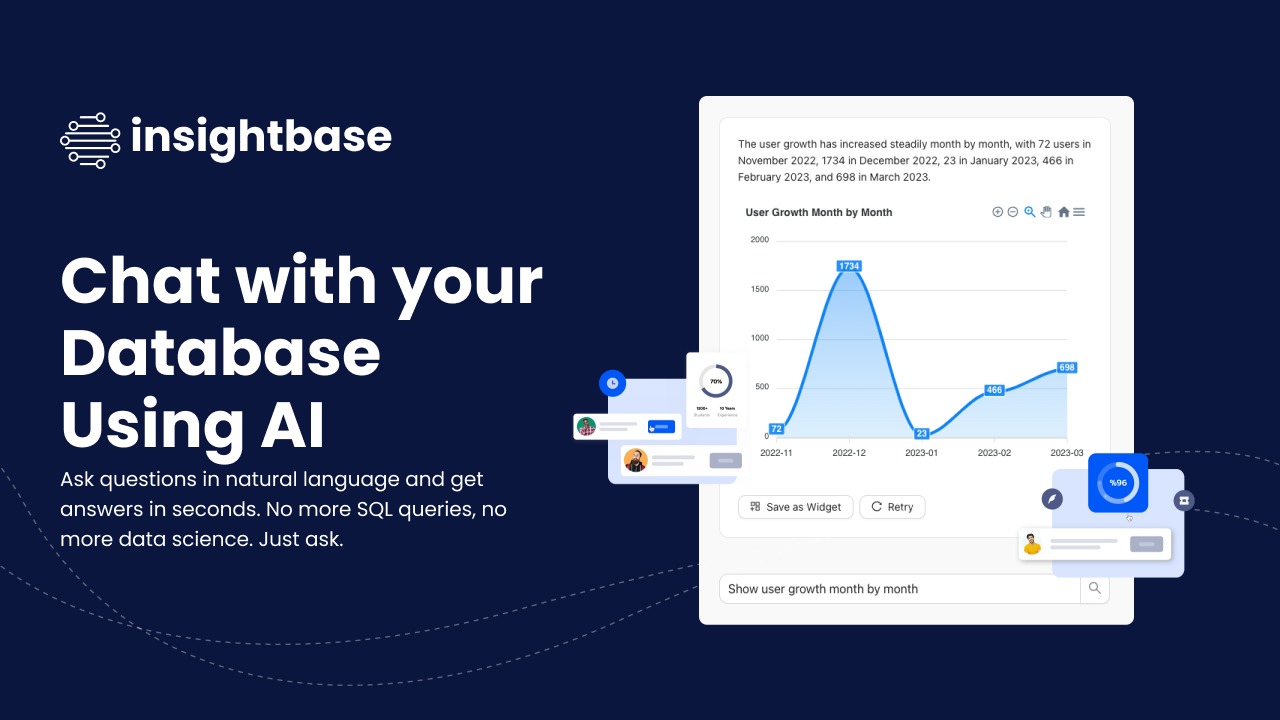 Ask questions in natural language and get answers in mere seconds with InsightBase.
Every database contains valuable information about a business – whether it's the most sold products, the most profitable month, or the total number of active users.
This information can offer a lot of insights about your business and help you make better decisions.
InsightBase allows you to easily extract, structure, and analyze that data using AI.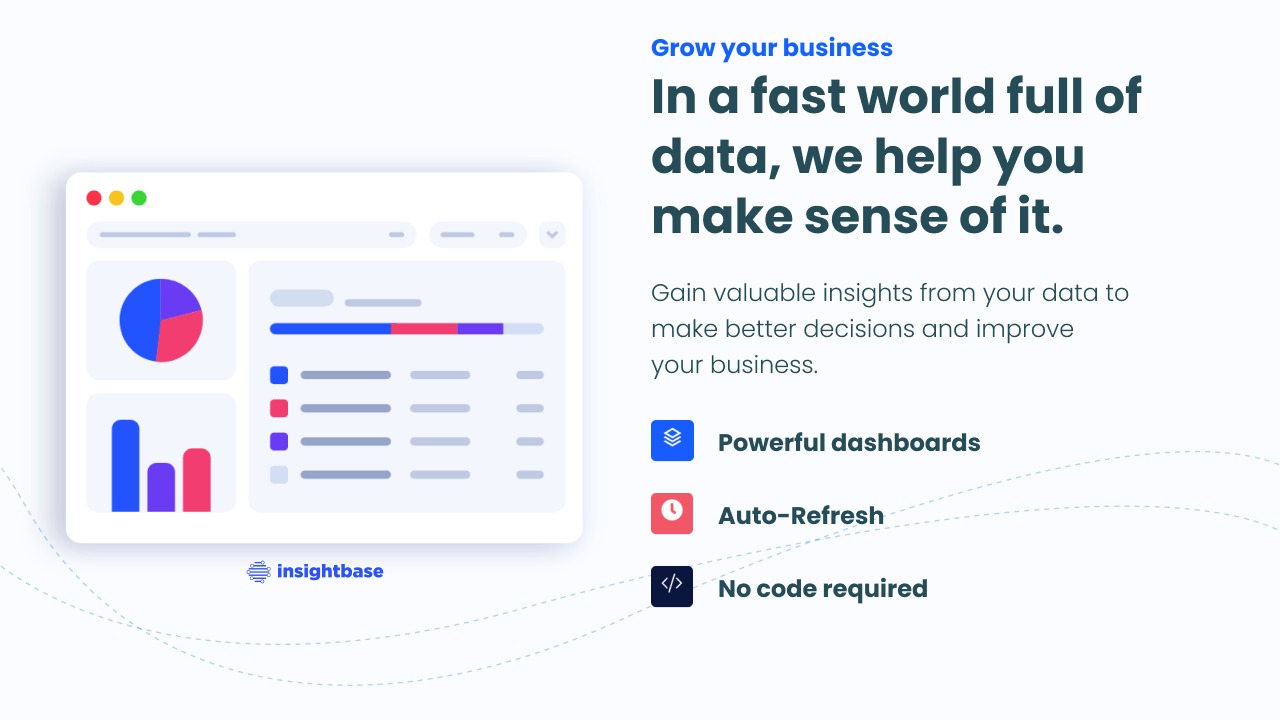 Gain valuable insights from your data to make better decisions and improve your business.
Why you should use InsightBase, and why it's better than the alternatives:
Saves you at least a few hours per week per user – there's no learning curve and configuration; we just have an input box where you ask questions, and that's it. Connecting your database takes just two minutes.
Anyone from your organization can use it; there's no learning curve. Whether it's developers, managers, or owners, everyone can easily use InsightBase to ask questions and get valuable insights.
Powerful and flexible. We use AI to process your question and return the best possible answer.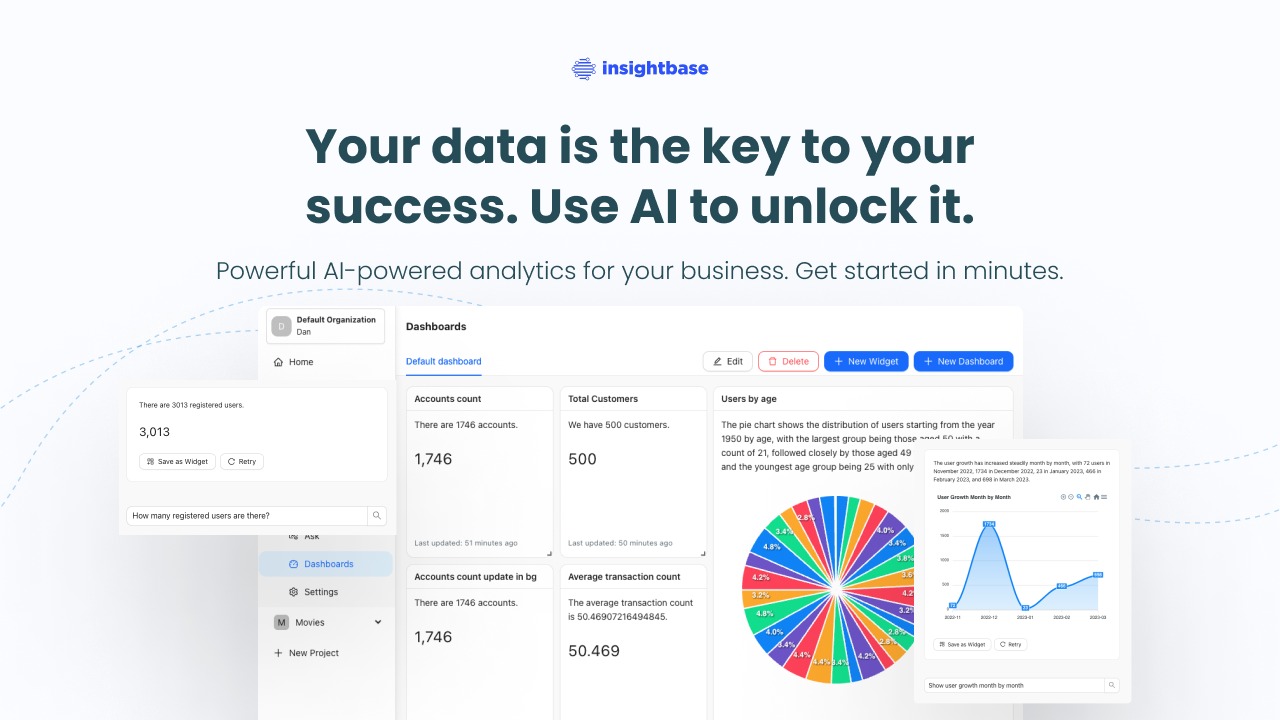 Use AI to unlock powerful, insightful analytics for your business.
This is the most important part of our app – the question input where our users ask questions.
It's that easy to ask and get insights about your data.
Your data is the key to your success.
Use AI to unlock it.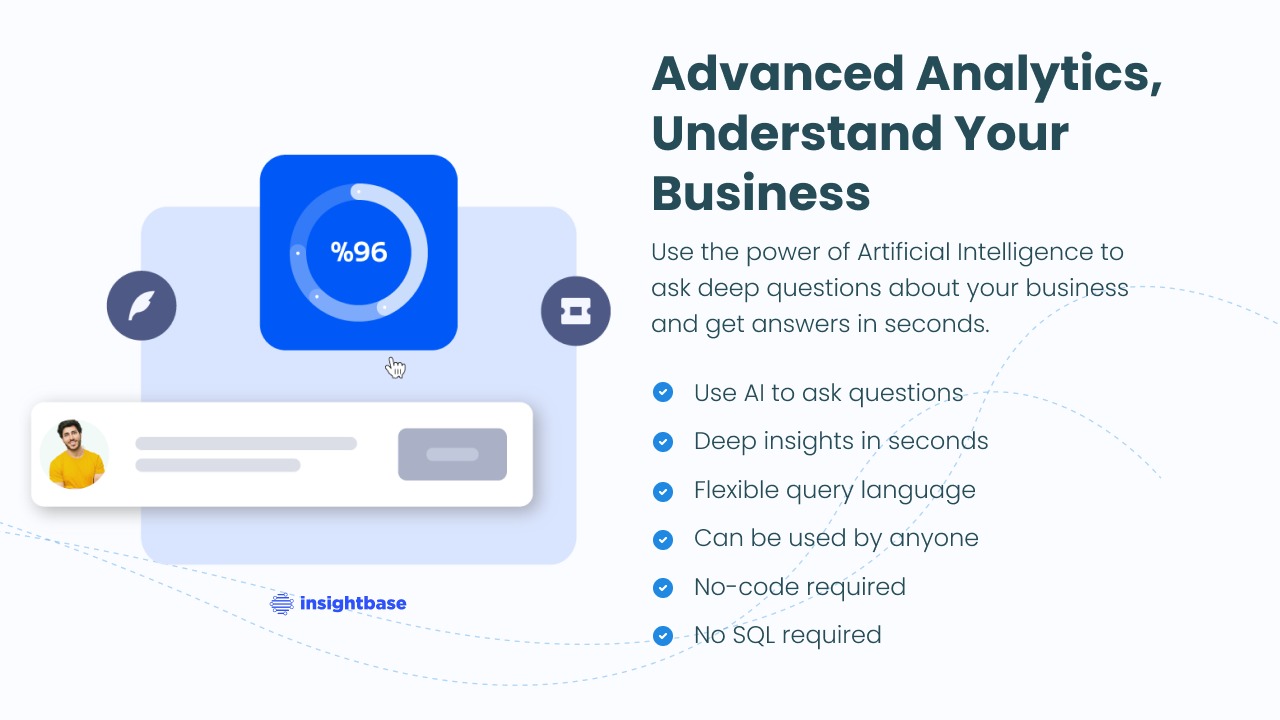 Not a coder by nature? No problem. You don't need to be to maximize your use of InsightBase.
Connect your database
No code required. We use the credentials you provide to connect to your database.
Ask a question
Ask a question about your data and get an answer in seconds. You don't need to know SQL or any other programming language.
See the results
Depending on the question, you'll get a table, chart, etc.
Share the results with your team
You can build dashboards with widgets that show the results of your questions, and share them with your team.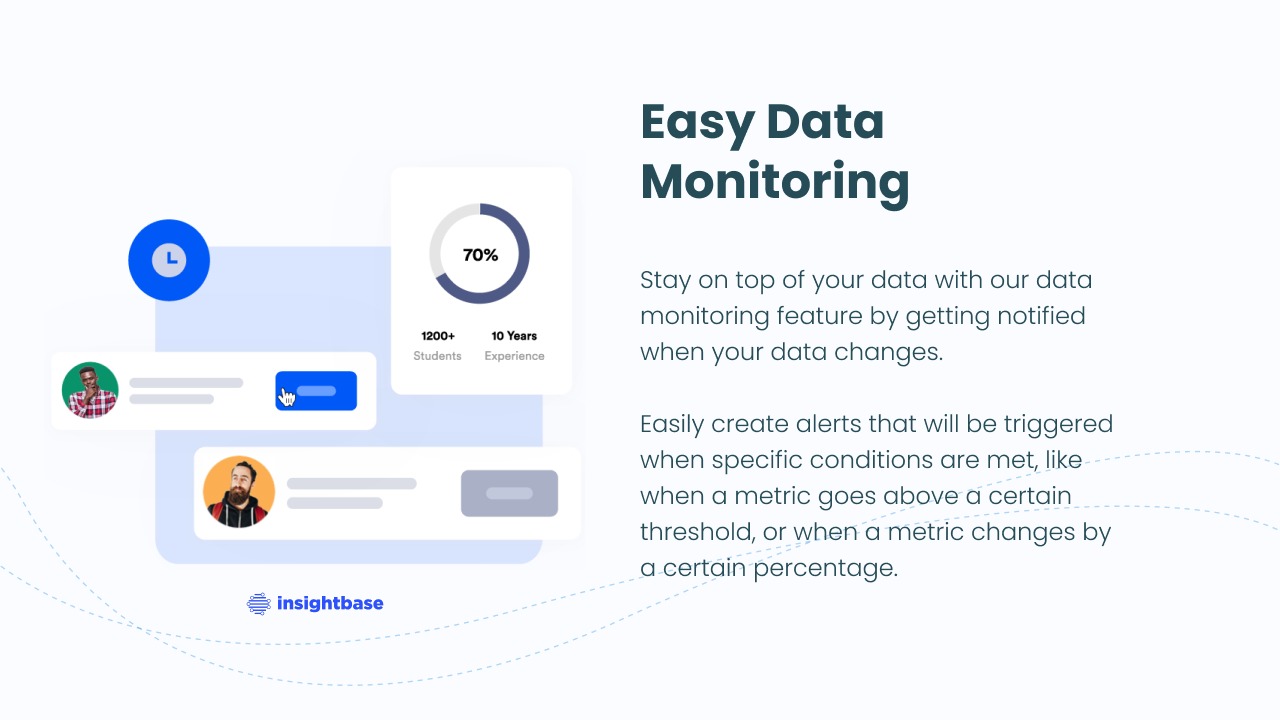 InsightBase makes it easy to stay on top of your data and monitor it at all times.
Get deeper insights into your database.
Get access to InsightBase now!
Plans & features
Deal terms & conditions
Lifetime access to InsightBase

You must redeem your code(s) within 60 days of purchase

All future Starter Plan updates

Please note: This deal is stackable
Specification:
InsightBase
Plan 1

All features above included
20,000 credits
5 users
3 projects
Unlimited dashboards
Unlimited widgets
Auto-refresh widgets
Data monitoring

Plan 2

All features above included
50,000 credits
10 users
10 projects
Unlimited dashboards
Unlimited widgets
Auto-refresh widgets
Data monitoring

Plan 3

All features above included
80,000 credits
Unlimited users
Unlimited projects
Unlimited dashboards
Unlimited widgets
Auto-refresh widgets
Data monitoring