MapDeduce
No matter what industry you're in, being on the customer-facing side of things can start to feel like Groundhog Day.
When you're answering the same questions repeatedly, it's easy to slip and send an embarrassing email or twenty. ("I did it again. I wrote 'Thanks for reaching out, [INSERT CUSTOMER HERE]' instead of their name.")
If only you could say all the right things, while also saving time and energy on repetitive typing.
Overview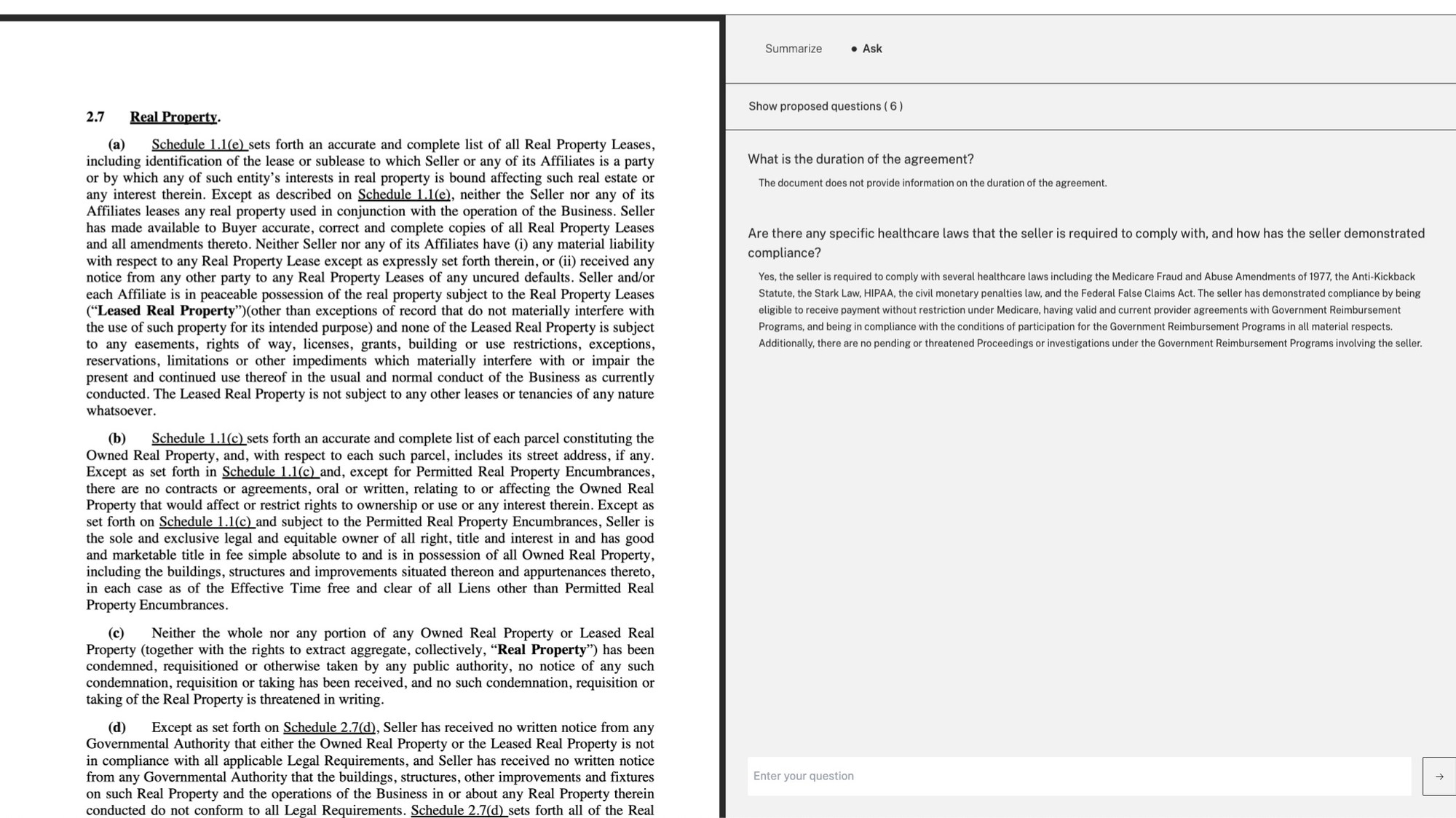 MapDeduce: Simplify document analysis with AI.
Discover the simplicity of MapDeduce's workflow:
Upload your document, whether it's a PDF, DOCX, DOC, PPT, PPTX, or TXT file, or even open a PDF URL, then click the Chrome Extension button.
Your document is securely processed and encrypted within our database.
After successful processing, you can inquire about any aspect of the document. If the answer is within the document, we'll promptly provide it for you!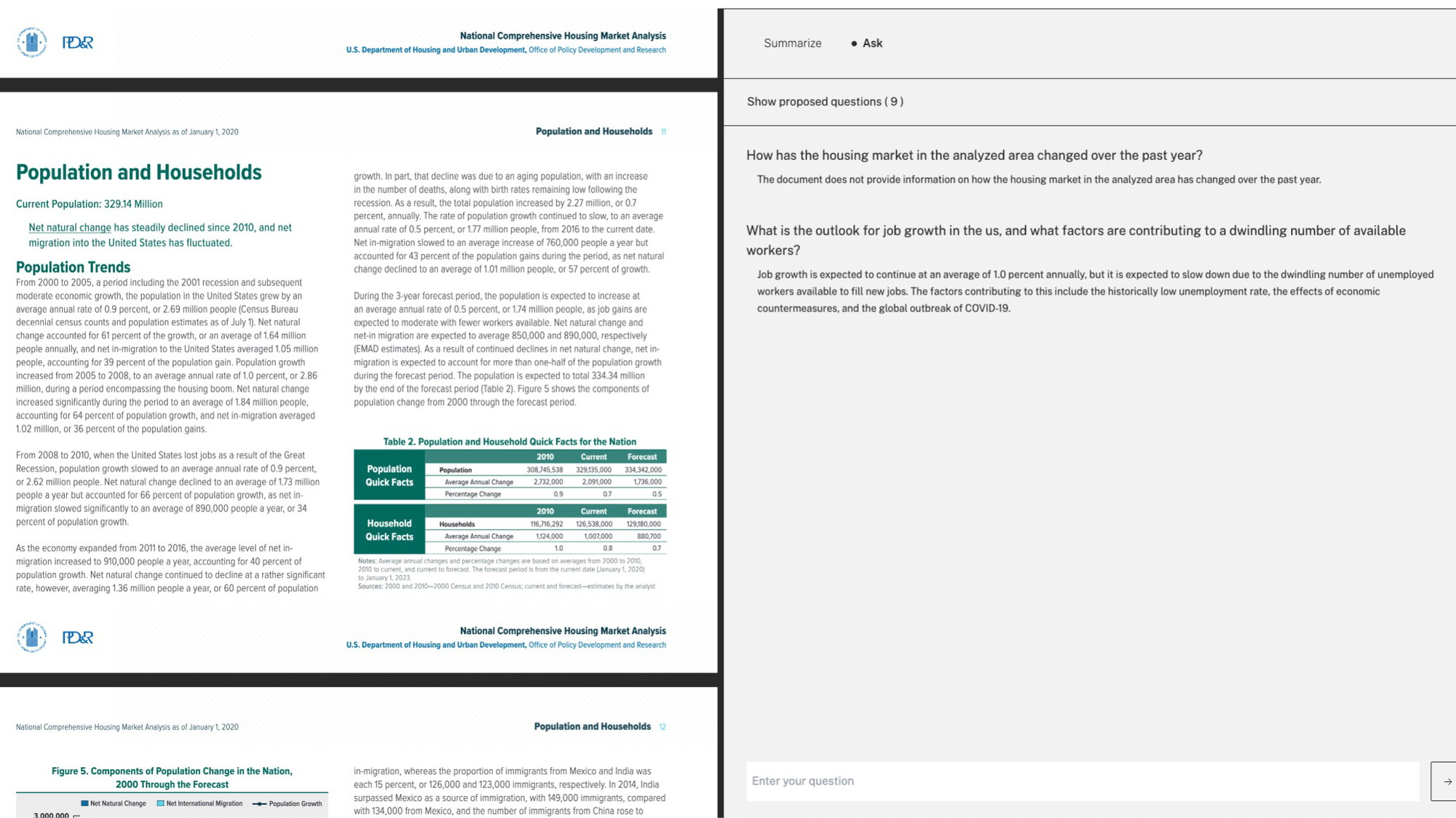 Enhance productivity across industries.
MapDeduce offers a wide range of applications across various industries and domains, enabling users to enhance their productivity and efficiency.
Research and Academia: Researchers and students can leverage MapDeduce to navigate through extensive research papers, analyze academic literature, and extract key findings for their studies or projects.
Legal and Contract Management: Legal professionals can utilize MapDeduce to streamline contract analysis, identify critical clauses, and perform due diligence. It accelerates the process of contract review, saving valuable time and reducing the risk of missing important details.
Business and Finance: MapDeduce can be beneficial for professionals in the business and finance sectors. It assists in processing business reports, extracting essential insights, and generating concise summaries.
Education and E-Learning: In the field of education, MapDeduce can serve as a valuable tool for students and educators. It helps students find answers within textbooks, research materials, and study guides, facilitating efficient learning.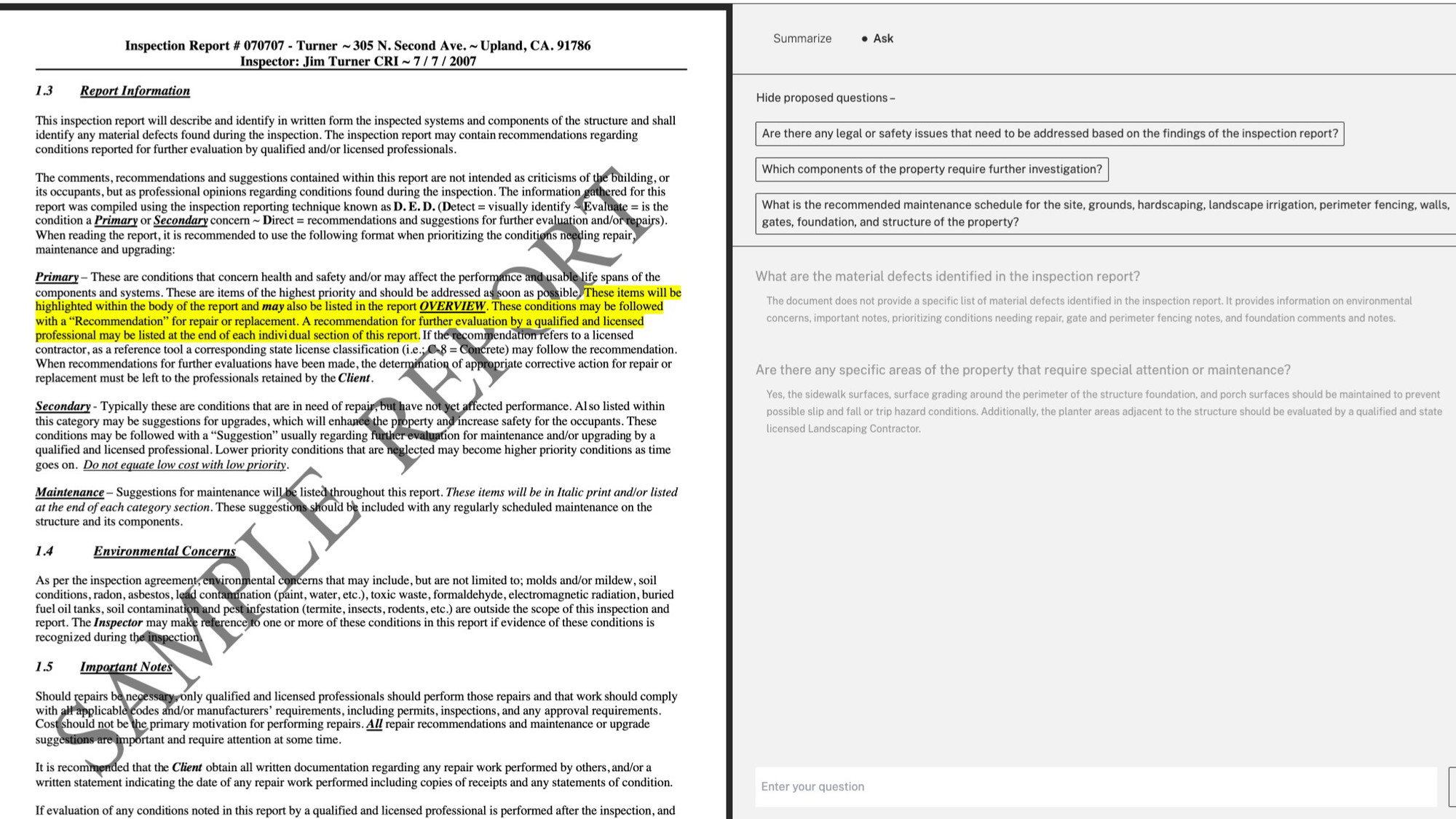 Unlock efficiency and accuracy with MapDeduce's AI-powered tools.
MapDeduce brings significant time-saving potential and heightened accuracy to information retrieval tasks. Here's how it achieves these advantages:
Efficient Summarization: MapDeduce's summarization feature condenses lengthy documents into concise summaries, providing users with quick access to the main points and key insights.
Precise Question Generation: By leveraging the understanding of document types, MapDeduce generates context-specific questions, allowing users to obtain precise answers.
Targeted Answer Generation: With MapDeduce, users receive highly targeted answers that are specific to their queries. The combination of prompt-completion pairing and advanced language models ensures that the generated answers are contextually appropriate, resulting in increased accuracy and eliminating the need to sift through irrelevant information.
By leveraging AI technologies, MapDeduce empowers users to work more efficiently, make informed decisions, and save valuable time in their professional and educational endeavors.
Get access today!
Plans & features
Deal terms & conditions
Lifetime access to MapDeduce

You must redeem your code(s) within 60 days of purchase

All future Professional Plan updates

Please note: This deal is not stackable
Professional Plan

500 pages per document
No daily limits
No question limits
File Types: .pdf, .docx, .docx, .pptx, .txt
Access to Chrome Extension
Industry-grade security
Priority Customer Support