Trebble Online Audio Editor
Overview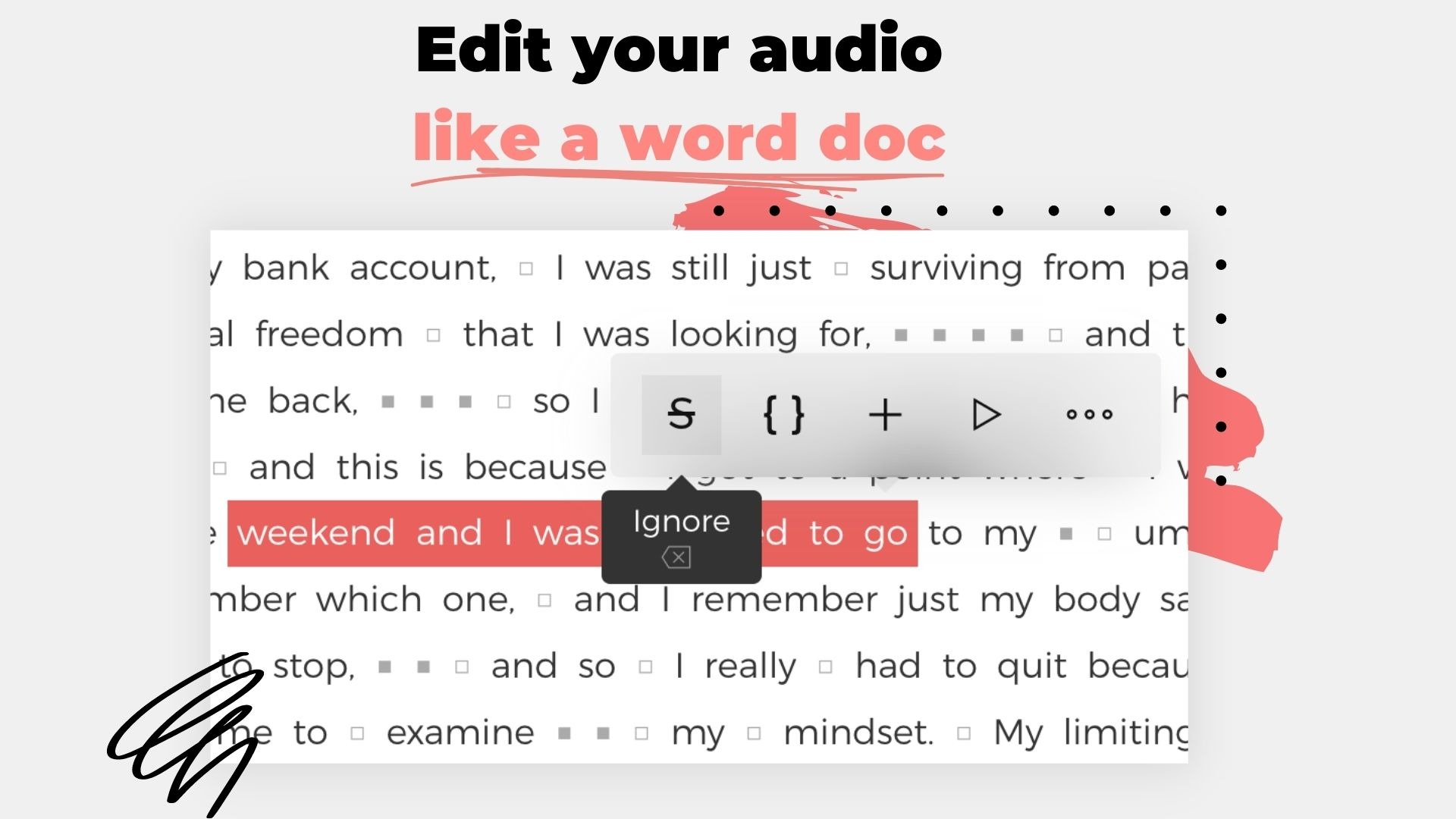 Trebble lets you edit your audio using transcription-based editing.
Trebble's innovative editor lets you edit your audio faster than ever before by allowing you to edit your audio using its transcription instead of waveforms.
Any change made to the transcribed text is mirrored on the underlining audio. For instance, if you need to remove any filler words, such as "umm" or "uhh" from the audio, you can easily edit them out of the transcribed text.
This approach to editing is not only faster, but it makes the process less intimidating for beginners.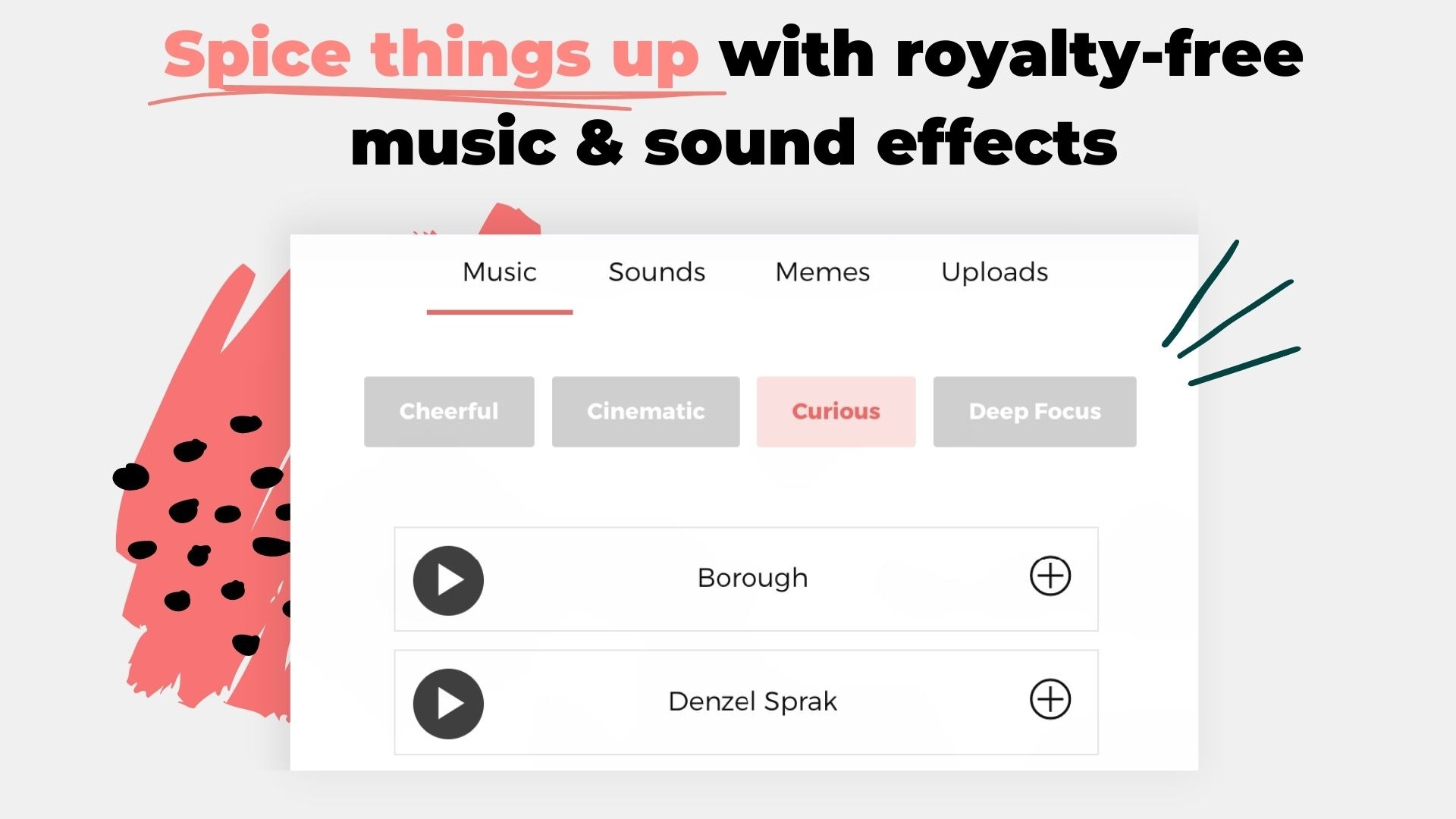 Stop wasting resources tracking down the perfect music or sound.
Save time and money searching for the perfect music or sound to complement your audio. With our expansive built-in library, you can expedite your creative process and create engaging spoken-word audio with ease.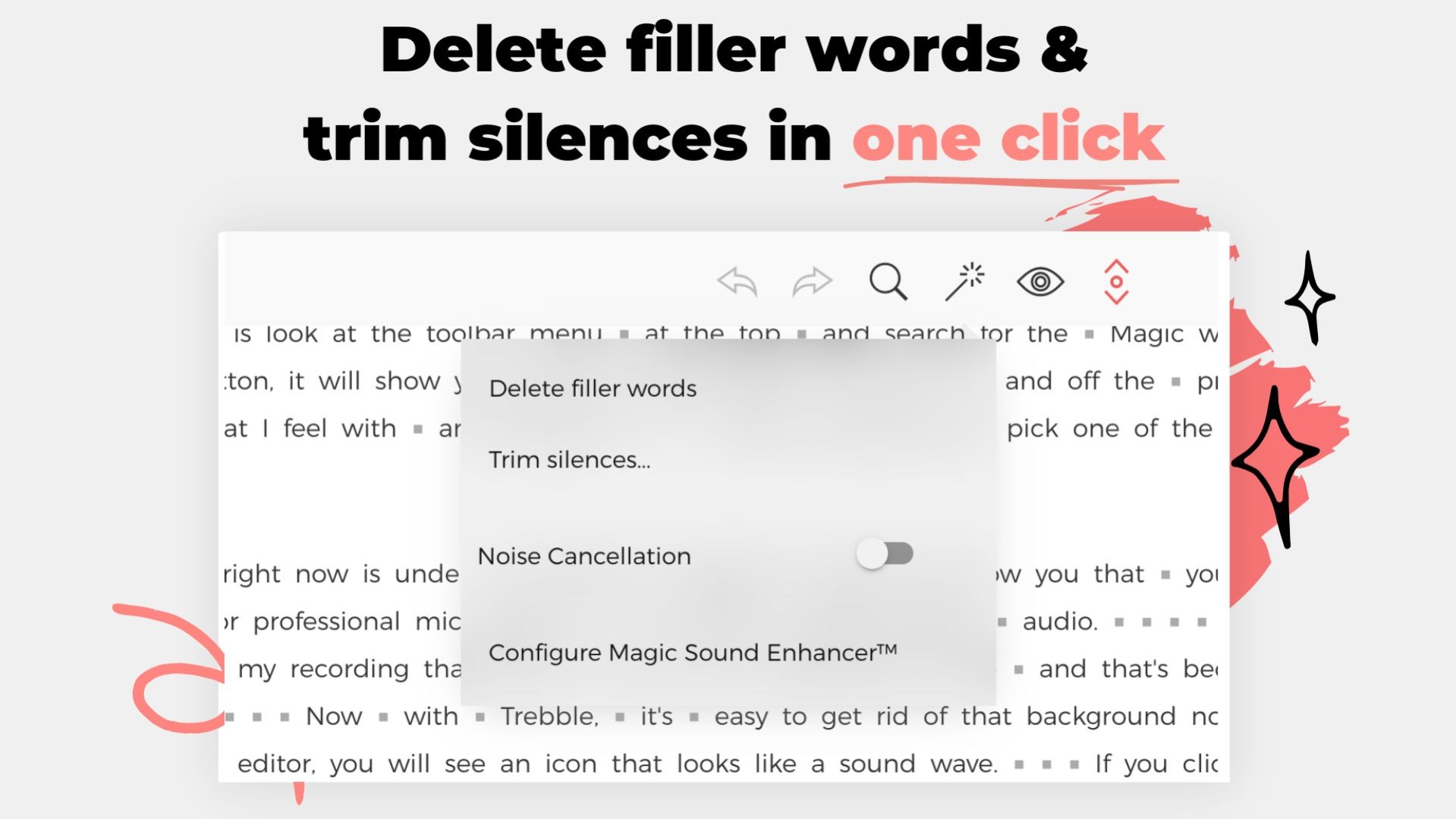 Delete filler words and trim silences
You can make your audio sound more seamless and professional with Trebble. With just one click, you can delete uhms, ahhs, and other filler words. Furthermore, it can also reduce silences automatically, so your audio will sound more engaging.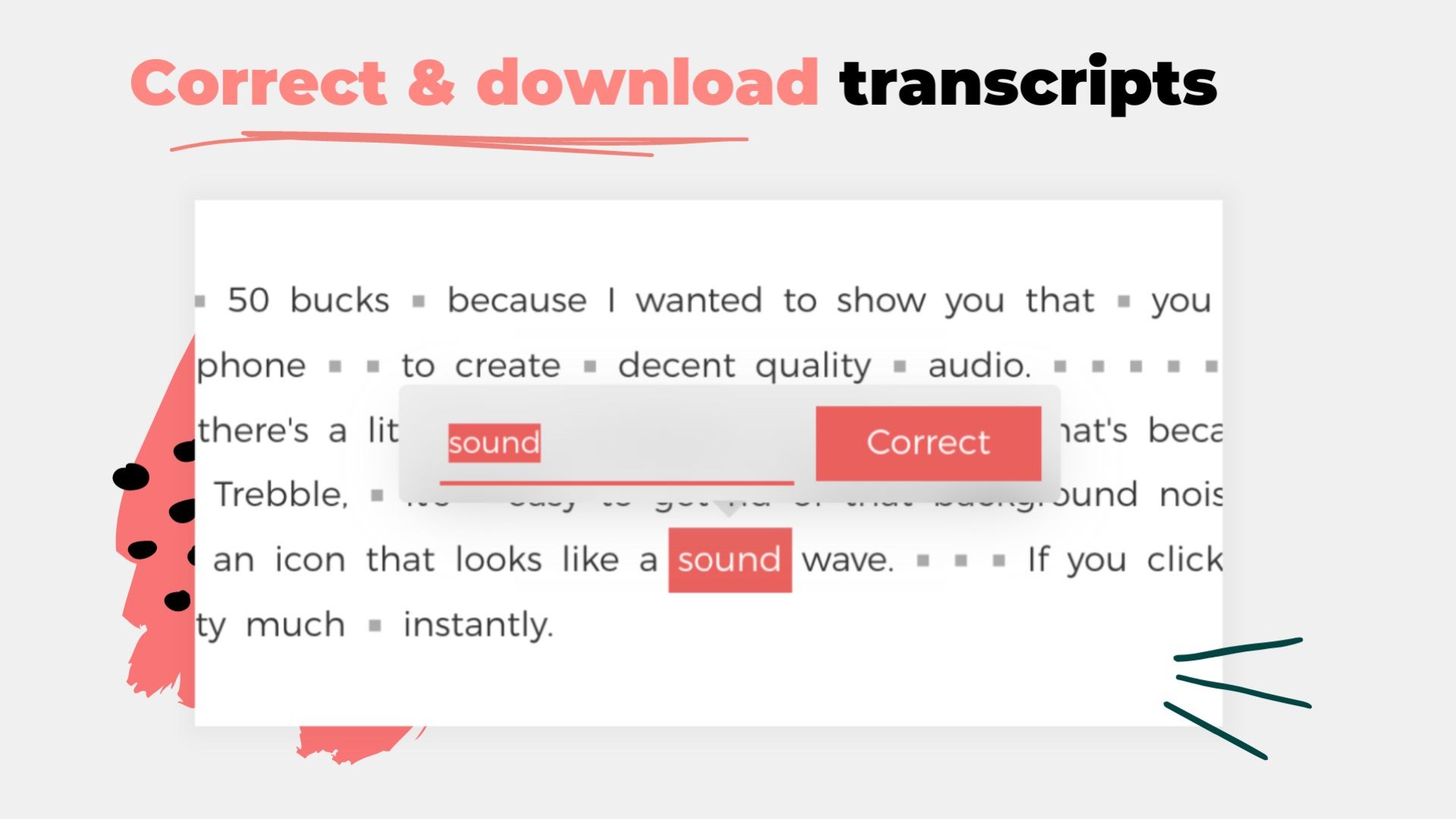 Correct & download transcripts
In spite of Trebble's industry-leading accuracy, mistakes can occur in transcriptions. To help you deal with those situations, Trebble now offers transcription error correction. You can download your transcripts as a text file to make your audio content more accessible or use it for SEO purposes.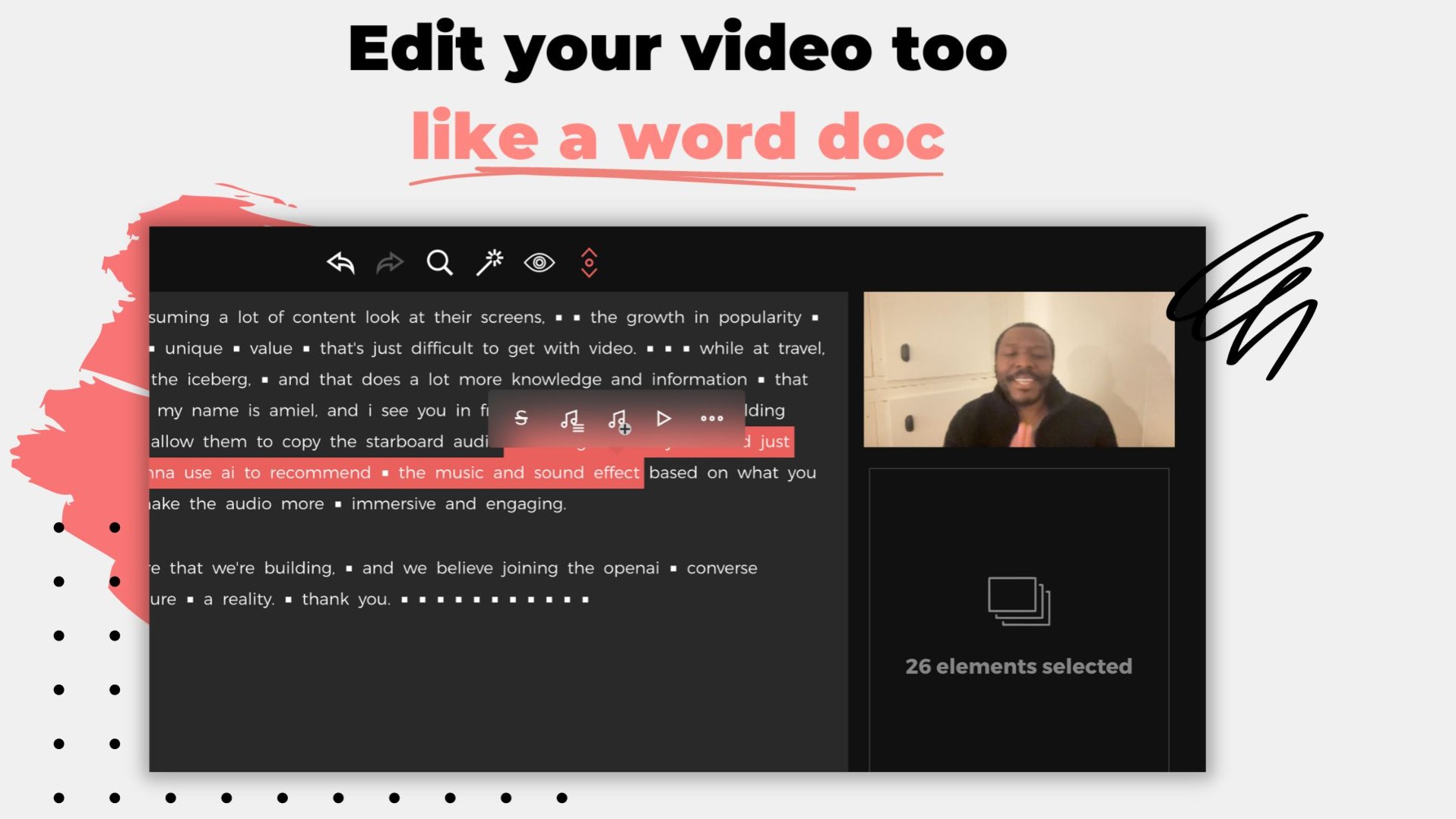 Edit your video like a Word document too
Everything Trebble lets you do with audio, it lets you do with video too. With Trebble, you can upload videos and edit them like Word documents. It's easy to delete unwanted sections of your video, enhance the audio automatically, remove filler words in one click, and more.
Do you want any features added to Trebble? Feel free to add it to our feature request board. You can also see what's on our roadmap here
With Trebble's editor, anyone that has limited experience or little time can create quality spoken audio or video. Access Trebble today!
Plans & features
Deal terms & conditions
Lifetime access to Trebble Online Audio Editor

You must redeem your code(s) within 60 days of purchase

All future plan updates
Specification:
Trebble Online Audio Editor
Single

120 minutes of audio transcription each month
Edit audio like a word document
Remove background noise using A.I.
Automatically enhance your audio using our proprietary sound algorithm
Get access to a built-in library of license-free music and sound-effects
Record directly from your browser in high-quality
Export a normalized audio file that is ready to be uploaded to your podcast host
Embed your audio in your newsletter
Share your audio online with a social media ready URL
No software to download
Stack additional codes:
Each code adds an additional 120 minutes of audio transcription per month