Added to wishlist
Removed from wishlist
0
Overview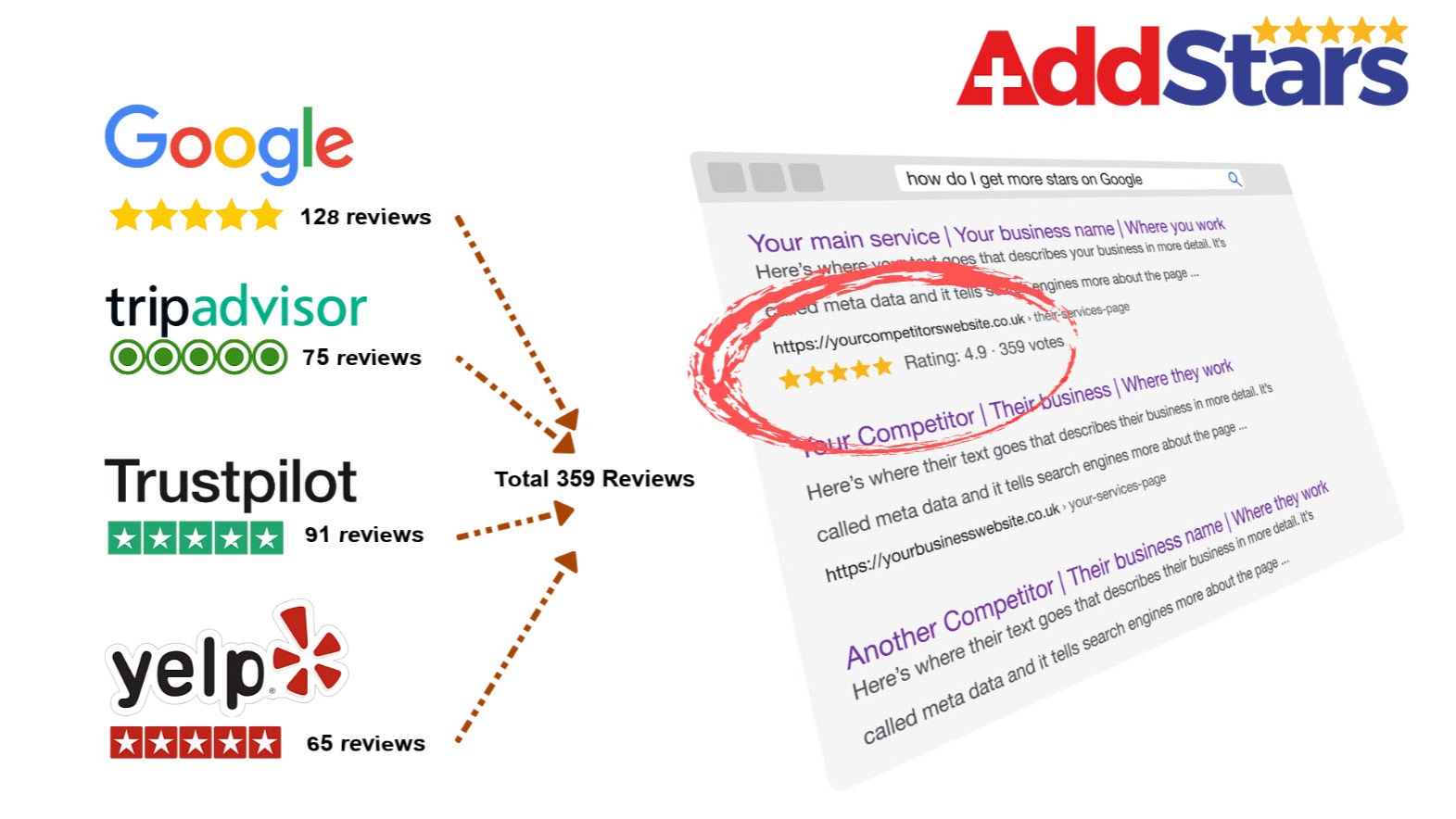 The stars are everything!
What better way to make your business or service stand out from the crowd than to collect your reviews from all your favorite review platforms and show them right where your potential customers are looking — on Google's search pages?
You might have dozens or even hundreds of reviews scattered over the web, but they can go to waste if your customers don't know they exist.
Why wait for customers to visit your website to show them off?
Why not take them and put them on Google's search results pages — the place 92.8% of people visit when looking for a service just like yours?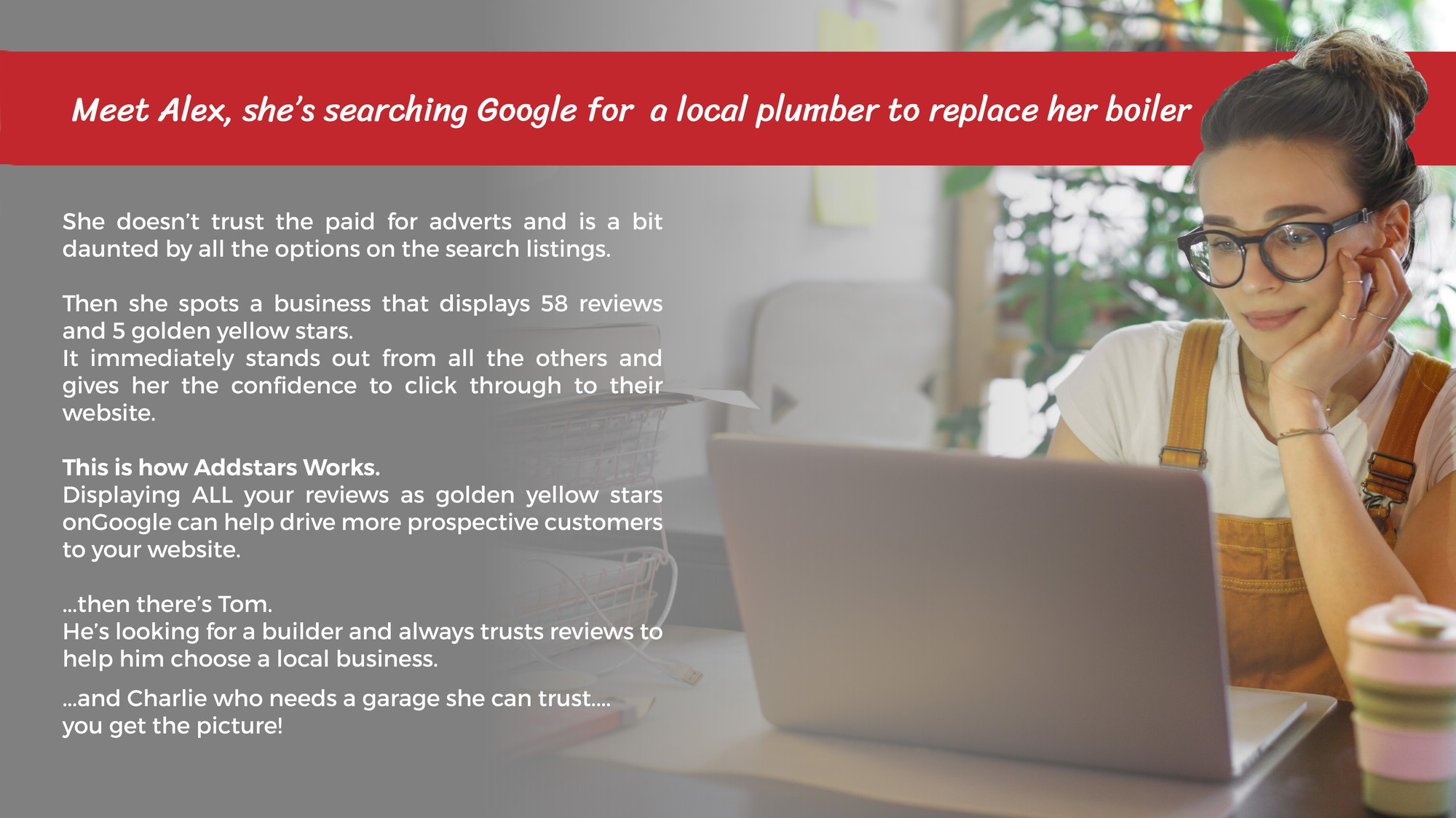 Check out how AddStars works.
AddStars currently collects reviews from 29 platforms, but with so many review platforms to choose from, we have a dedicated team rolling out new platforms monthly.
This is the link to our roadmap
AddStars helps you boost click-through rates in Google's organic listings. A business with a string of 5-star reviews on Google SERPs will always look more appealing than those without.
What better way to tell potential customers that yours is the business they should contact?
You can achieve all of this with no coding, no schema, no rich snippets, and no reindexing of your website.
All you need to do is add your unique ID to your website!
If you have any questions and would like to book a 121 chat, hit this Calendly Link
You can get answers on our Facebook Group, you can connect here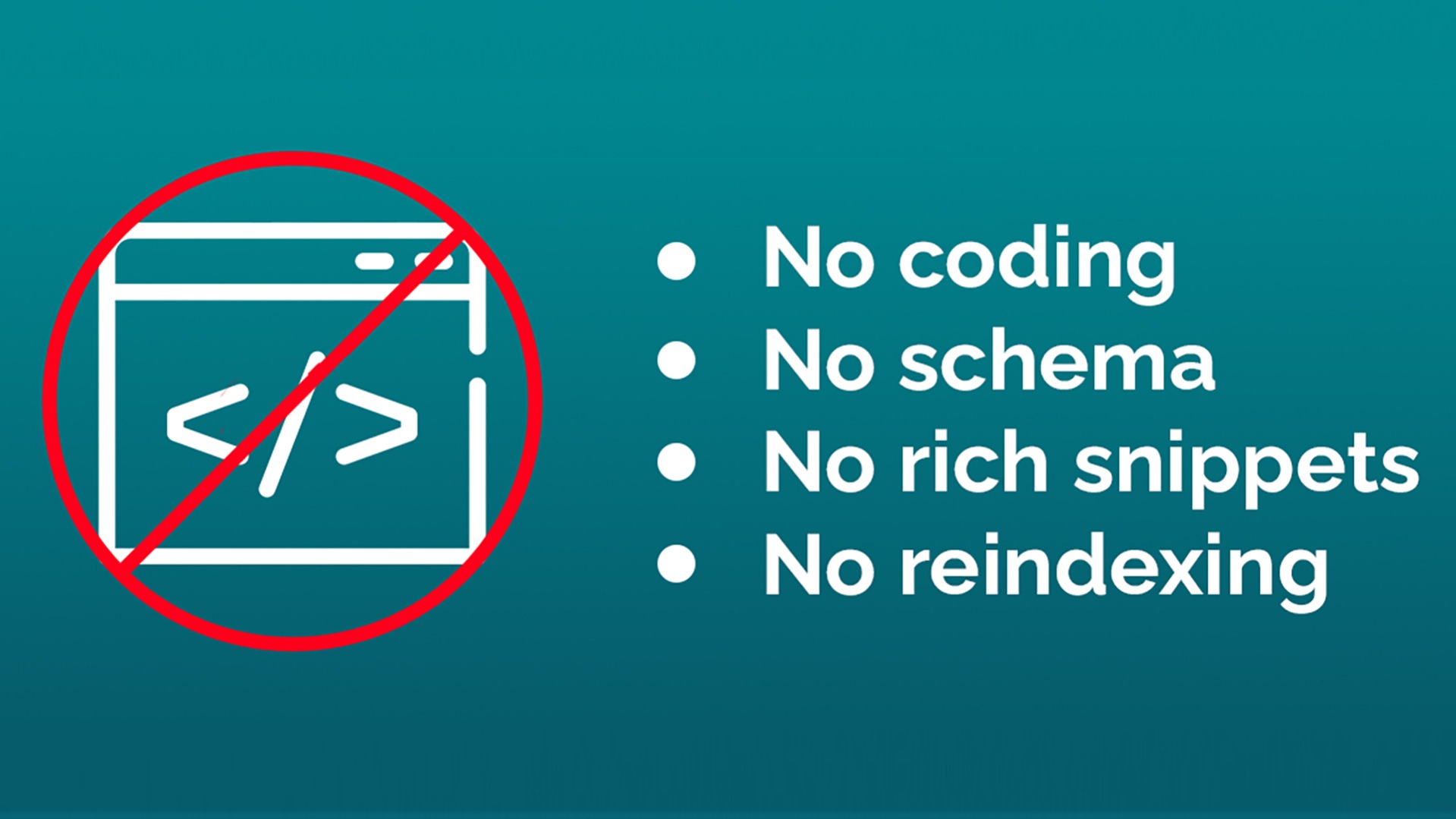 We pride ourselves on the simplicity of our service.
Once you've signed into your dashboard, it's a 5-minute job to connect your review platforms, and you don't have to worry about reindexing your pages; the AddStars platform takes care of all that so you don't have to.
FEATURES:
AddStars White Label feature lets you customise your dashboard.
Reseller option
Buy lifetime license packages at a fixed price and resell them monthly or yearly to your clients.
Use the AddStars WordPress plugin to quickly add your unique ID to any WordPress site.
Add the AddStars Unique code to any website header or footer.
Auto Indexing pings Google to re-crawl your website pages once you have connected your platforms.
Access all current and future review platforms as they come online.
Live chat support.
AddStars enables potential customers to compare your business more favorably than your competitors.
White Label WordPress Plugin
White Label Assets
White Label reseller dashboard
Roadmap
Get access to AddStars today!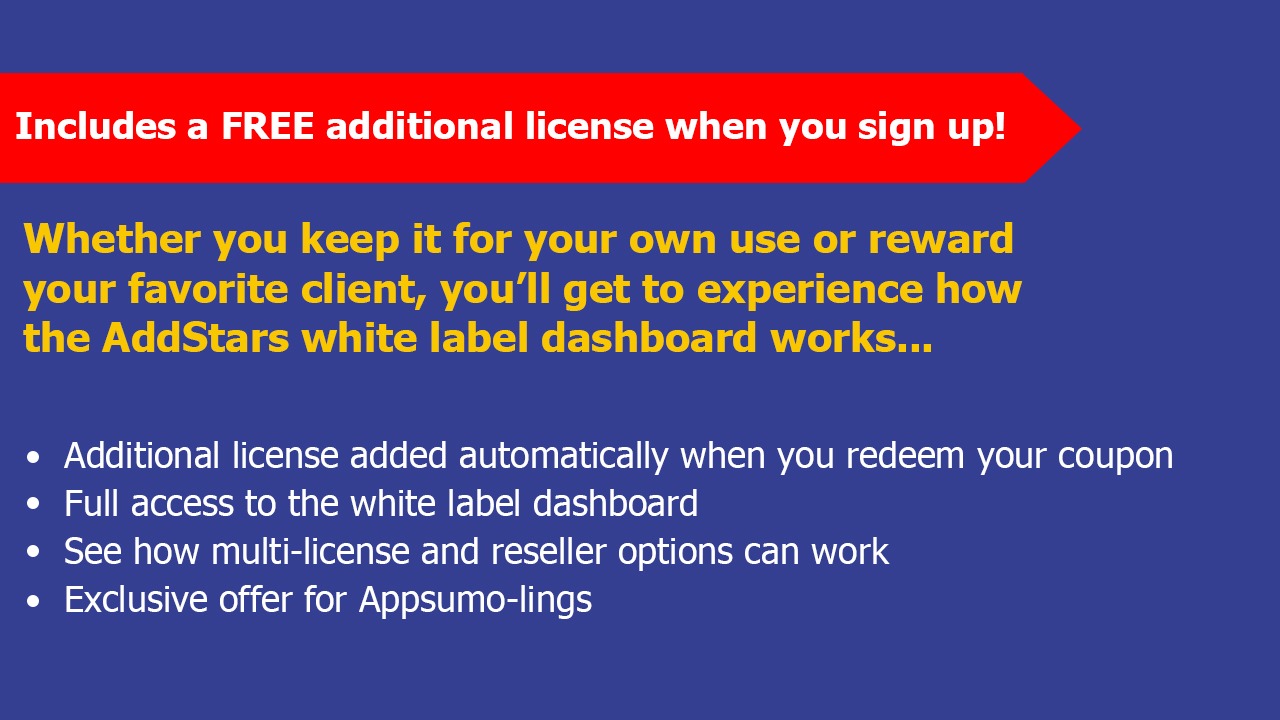 You can now experience the AddStars 'white label' dashboard for yourself thanks to an additional FREE license when you sign up.
Whether keeping it for your own use or rewarding your favorite client, the additional license means you can give the white-label dashboard a thorough test drive and see how it can be used for multi-license/reseller options.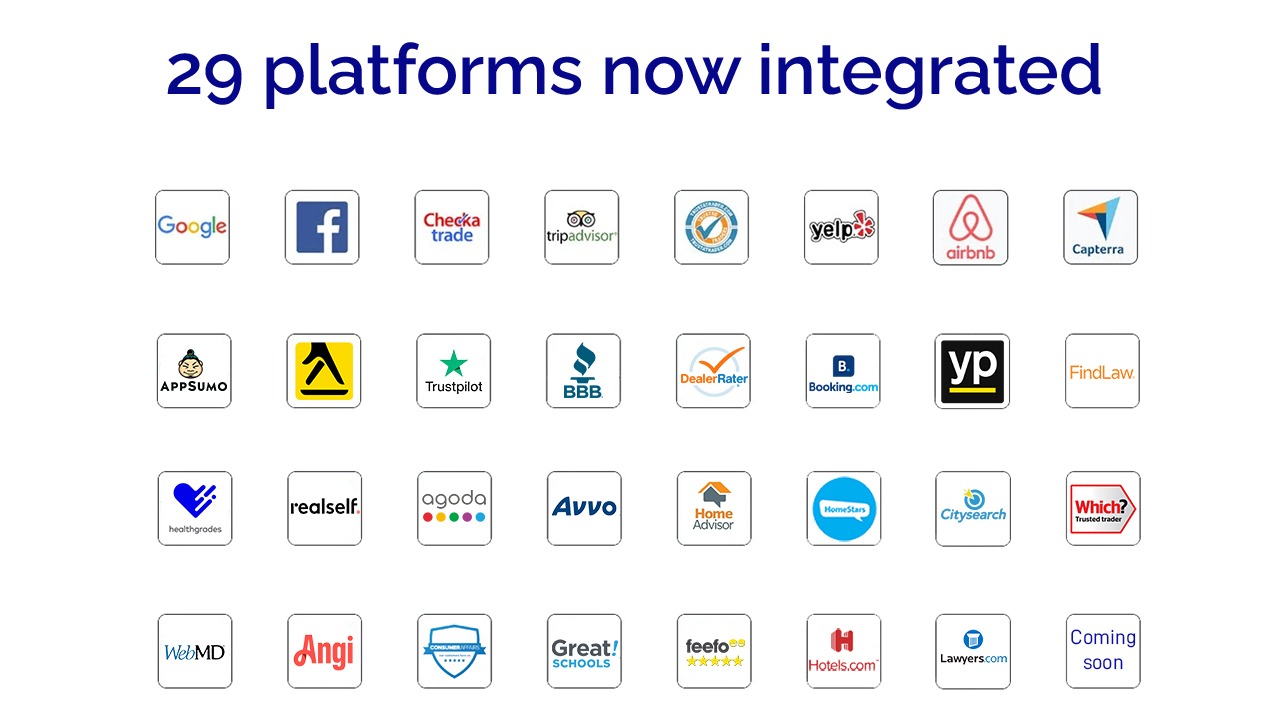 Plans & features
Deal terms & conditions
Lifetime access to AddStars

You must redeem your code(s) within 60 days of purchase

All future plan updates

Please note: This deal is not stackable
Single

White label dashboard
White label assets (emails, blogs, graphics)
Auto indexing
Reseller opportunity to your clients
Affiliate program
All new features as they become available
Fire and forget: once installed, no upkeep
Unlimited review platforms (as they become available)
Works on all website types
Includes a FREE additional license when you sign up!