ApiX-Drive – Plus exclusive
No matter what industry you're in, being on the customer-facing side of things can start to feel like Groundhog Day.
When you're answering the same questions repeatedly, it's easy to slip and send an embarrassing email or twenty. ("I did it again. I wrote 'Thanks for reaching out, [INSERT CUSTOMER HERE]' instead of their name.")
If only you could say all the right things, while also saving time and energy on repetitive typing.
Overview
ApiX-Drive is a no-code API integration builder that simplifies data transfers between all your favorite platforms and tools.
Using ApiX-Drive's simple interface, you can keep all your tools in one place and save time by automating routine tasks.
Integrate with over 400 popular platforms in just a few clicks, from CRMs to messengers and ecommerce.
You can easily combine all the tools you need to get more done, including Slack, Mailchimp, WordPress, and Webhooks.
ApiX-Drive is designed to be super user-friendly, but you can always reach out to a dedicated support team and fix issues in a snap.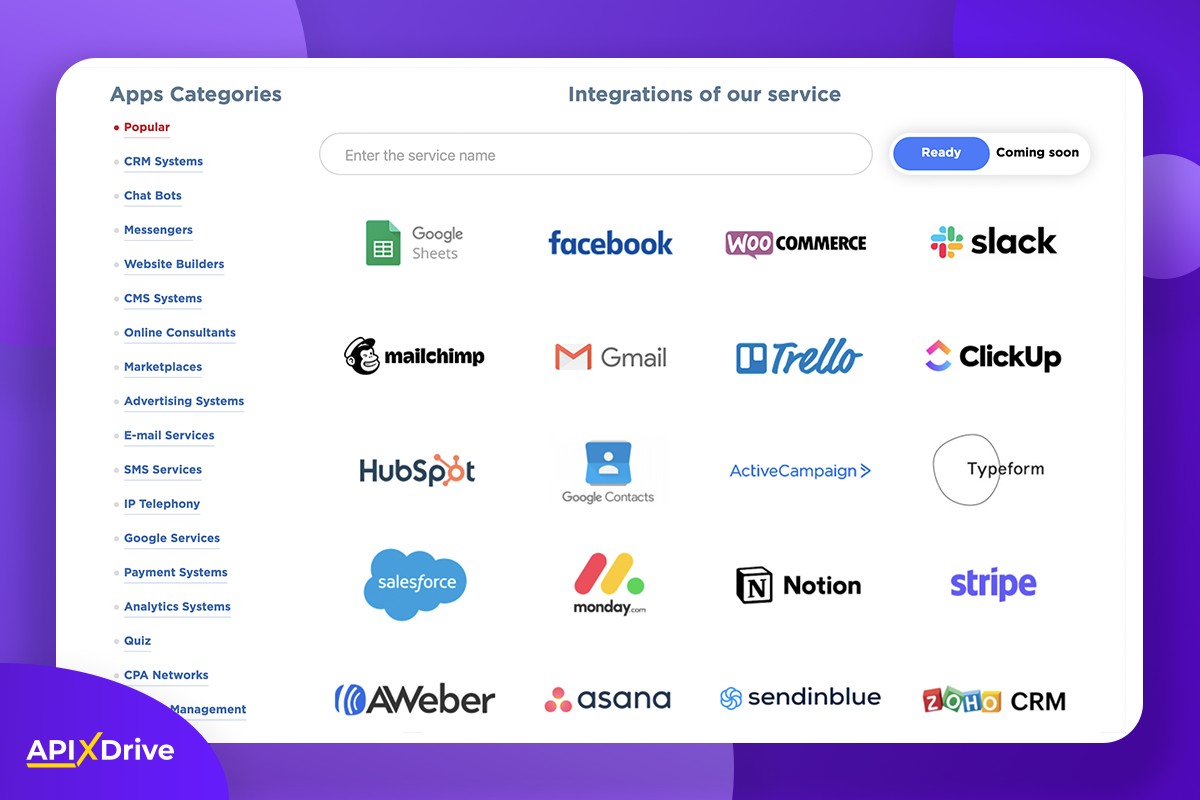 Integrate with over 400 tools and keep them in one place to streamline your workflow.
To set up a custom integration, all you have to do is choose the systems you want to transfer data between.
From there, you can view your data settings on an intuitive interface and make any necessary changes.
By loading test data from different platforms, you'll be able to test and optimize data transfers for the best results.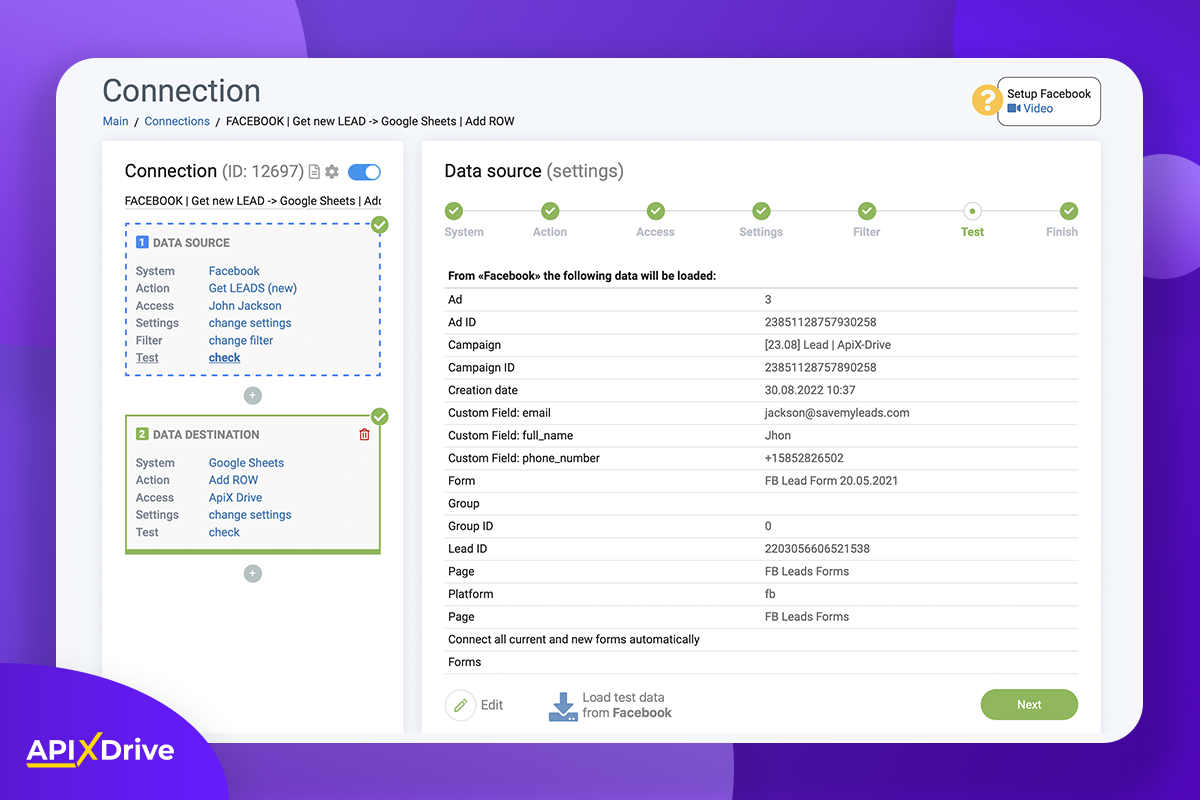 Test and optimize data transfers on a user-friendly interface.
ApiX-Drive also lets you change the format of your data while your transfers are in process.
You can correct dates and contact info, replace numbers with letters, and even calculate data values directly in the tool.
And because ApiX-Drive lets you add and divide values using built-in math functions, you can kiss complex formulas and calculators buh-bye.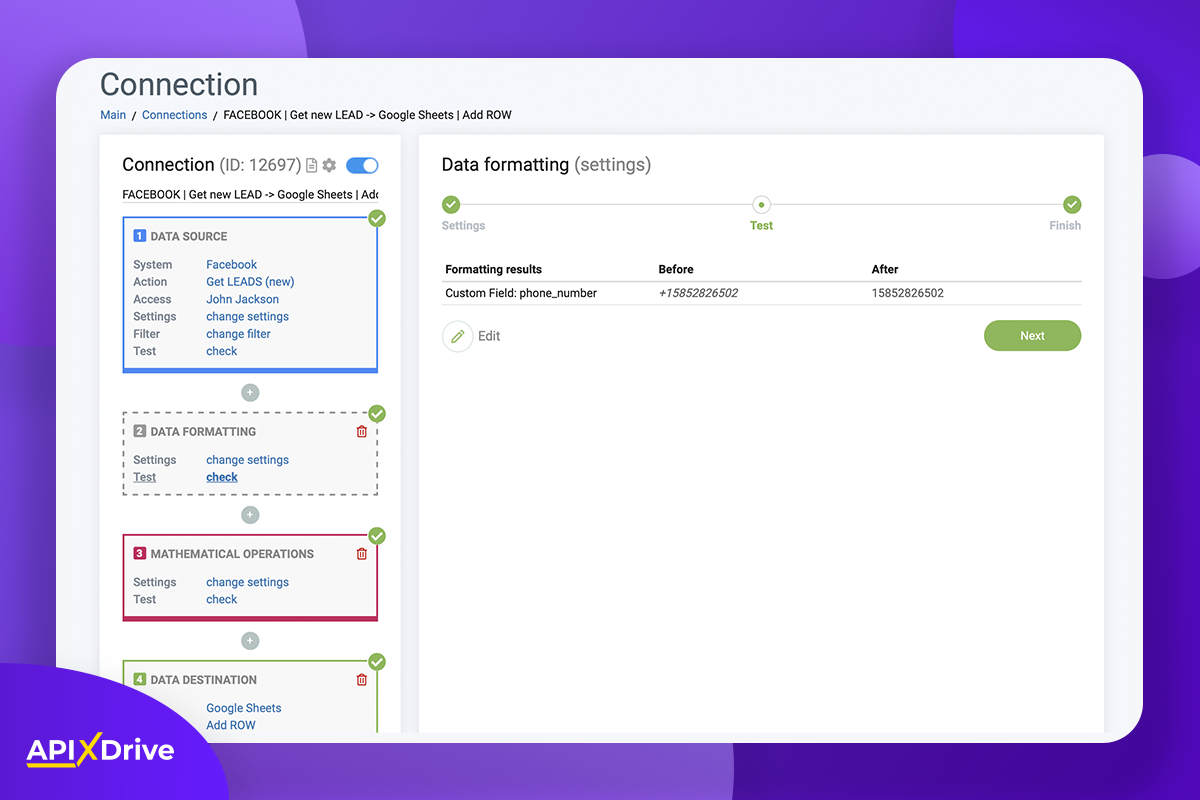 Tweak data formatting during transfers and calculate values directly in ApiX-Drive.
Best of all, ApiX-Drive helps you maximize your data, without having to waste time fiddling with different applications and transfer settings.
Send new leads from Facebook to Slack or Discord so your team knows when to send follow-ups and ramp up for the close.
You can also transfer new leads from your website or landing page to HubSpot's CRM without any copy-and-paste action.
Plus, you'll be able to send email and SMS reminders to leads and customers, whether you've got a major update or simply want to nudge them into action.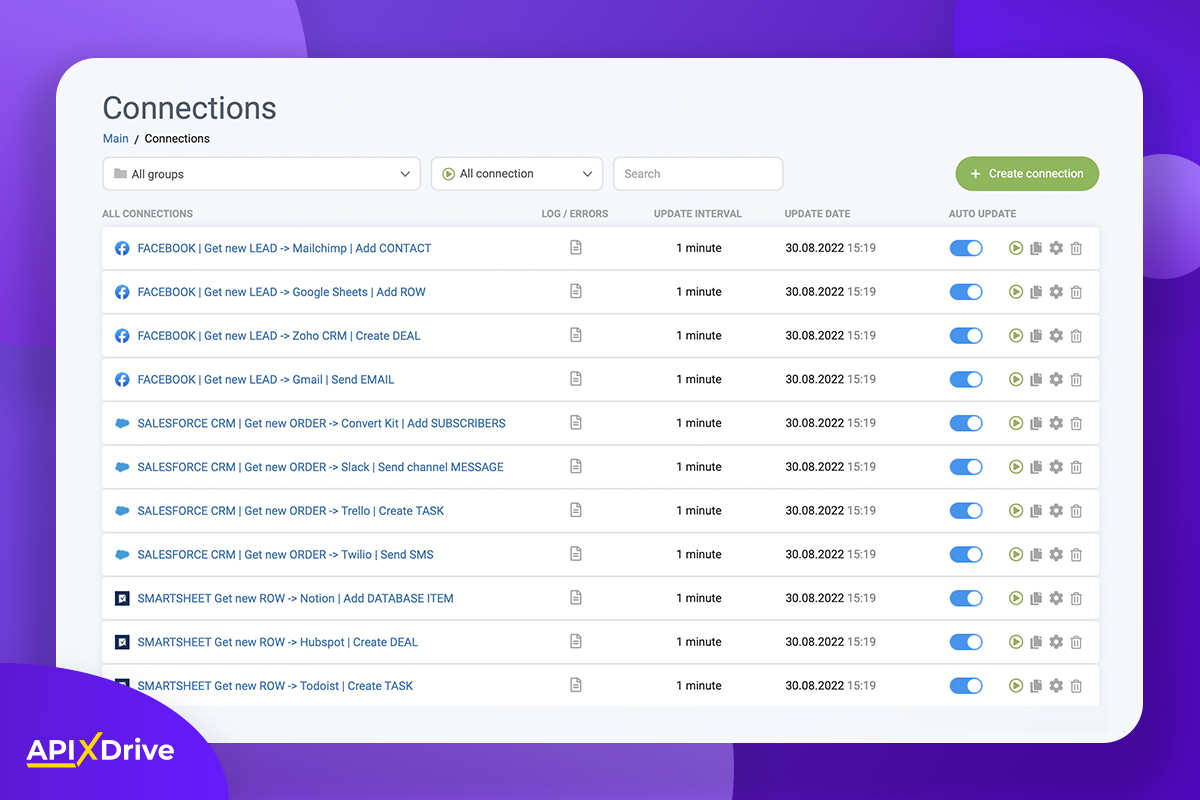 Transfer lead data between connected tools and keep your team on the same page.
With the right tool, powerful integrations won't feel like some kind of IT wizardry. ("Data sortium, no headachius!")
With ApiX-Drive, you can get the most out of your data by combining all your favorite apps and tools without any coding knowledge.
Optimize your data.
Get lifetime access to ApiX-Drive today!
Plans & features
Deal terms & conditions
Lifetime access to ApiX-Drive – Plus exclusive

All future Premium Lite (Tier 1), Premium Pro (Tier 2), and Premium Extra (Tier 3) Plan updates

If Plan name changes, deal will be mapped to the new Plan name with all accompanying updates

No codes, no stacking—just choose the plan that's right for you

You must activate your license within 60 days of purchase

Ability to upgrade or downgrade between 3 license tiers

GDPR compliant

Available for new ApiX-Drive users and returning AppSumo Plus purchasers

Previous AppSumo Plus customers who purchased ApiX-Drive can upgrade their license to increase their feature limits
60 day money-back guarantee. Try it out for 2 months to make sure it's right for you!
Specification:
ApiX-Drive – Plus exclusive
License Tier 1

All features above included
250 connections
50,000 actions per month
1 minute interval
All integrations

License Tier 2

All features above included
500 connections
100,000 actions per month
1 minute interval
All integrations

License Tier 3

All features above included
1,000 connections
200,000 actions per month
1 minute interval
All integrations