Robomotion RPA
Ever wish you could just create a robot to tackle all your boring, repetitive tasks, like collecting data, entering user info, or peeling 50 apples for your grandma's famous apple pie?
Bots can automate repeatable business processes, but they're typically too expensive, too complicated, or both (and you're still on your own with the apples, sorry).
Imagine if there were intuitive and accessible robotic process automation (RPA) bots that could rescue you from dry, error-prone manual tasks.
Overview
Robomotion is a robotic process automation tool that can automate web and desktop applications to streamline your workflow.
While many cloud automation tools only work with applications that have an API, Robomotion can automate custom web or desktop applications.
Available for Mac, Linux, and Windows, these robots can log in to a custom web portal, navigate through menus, export data to process, and email a report.
Get started quickly with an automation template for everything from sending birthday messages in a Slack channel to scraping stock price information and compiling it in Excel.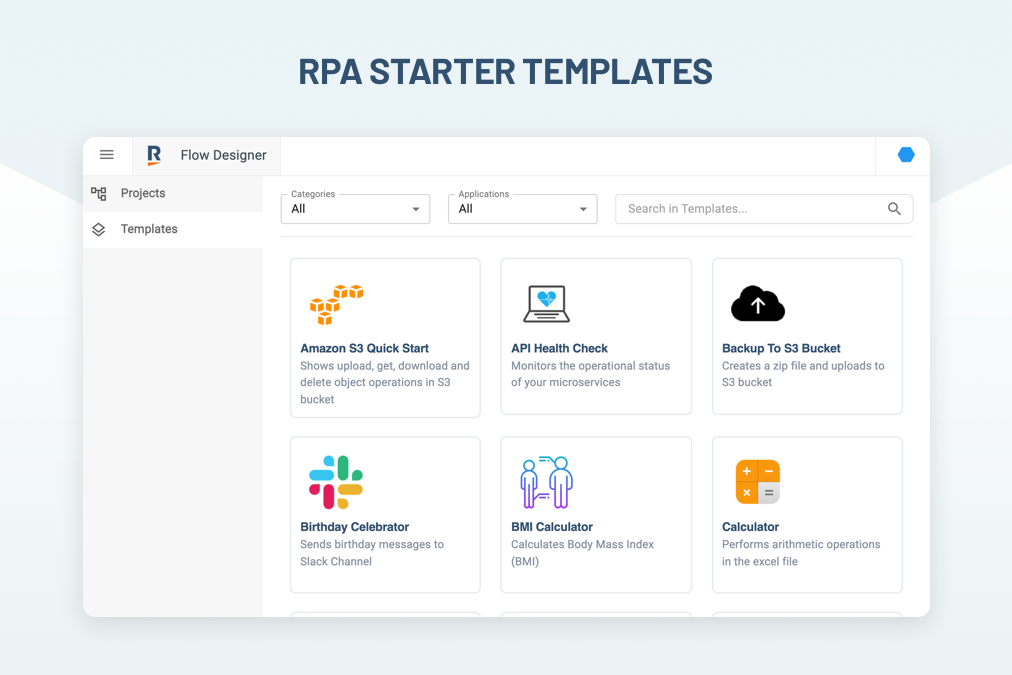 Choose one of the ready-to-use automation templates to get started automating your repetitive tasks!
Robomotion also lets you run multiple tasks within one automation project. (That's what makes it possible to use this tool for scraping tasks!)
And it's a cinch to schedule your RPA bot based on minutes, hours, days, or weeks.
All you have to do is enable scheduling on your RPA bot using the cloud-based admin, and then you'll be able to manage schedules in a few clicks.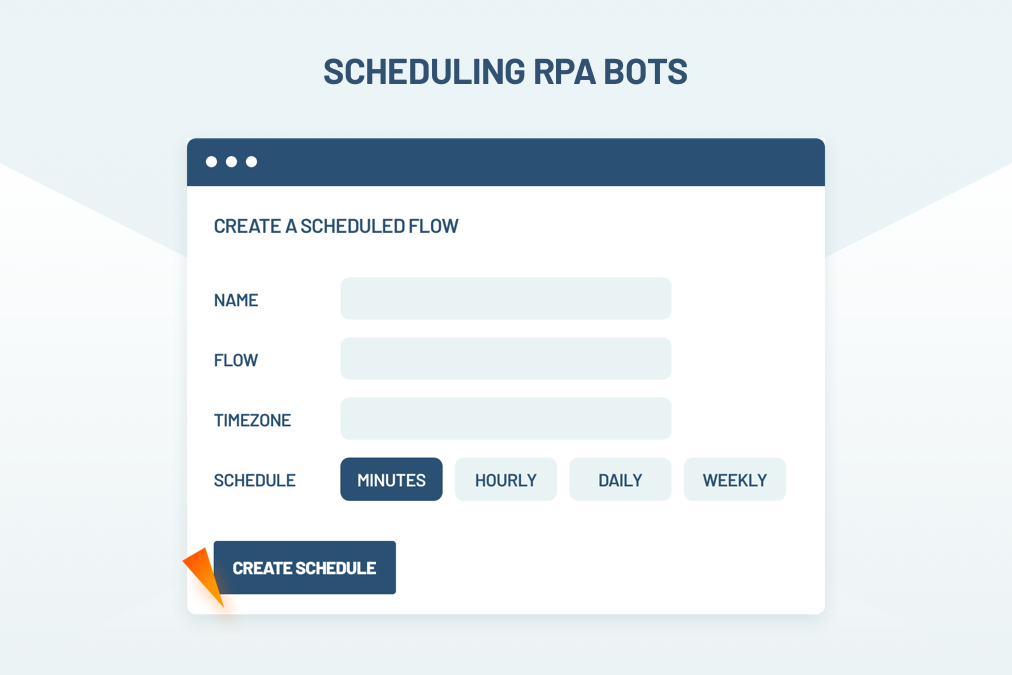 Quickly schedule your RPA bots by minutes, hours, days, or weeks.
The bots stay idle while polling or waiting for a trigger like file system, HTTP, email, schedule, or queue, so you won't have to constantly re-enter parameters or check in on the little guys.
Plus, you can use Robomotion to trigger automations by scheduler, email, file system, or even web service.
Best of all, you'll be able to set unlimited triggers to a bot by adding the trigger type and parameters.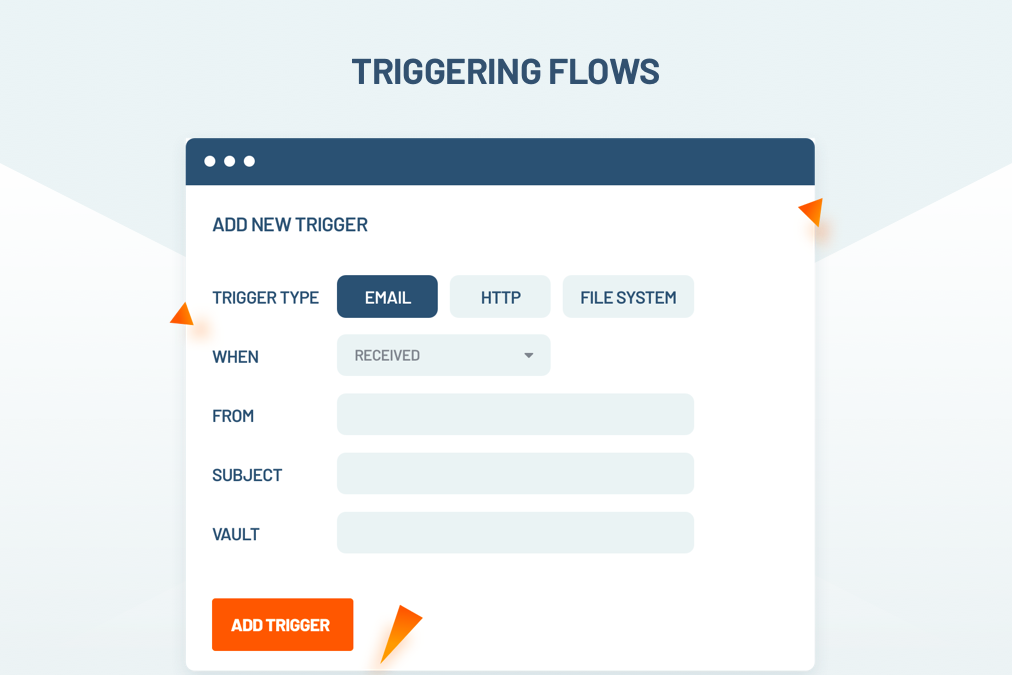 Make unlimited triggers for bots and set up automatic triggers by scheduler, email, file system, or web service.
Keep your credentials safe in Robomotion Vaults, where only you can decrypt your vault items.
And because Robomotion doesn't store the vault keys in its servers, all your information stays private.
Plus, you can manage everything from one convenient admin console, like robots, triggers, schedulers, users, queues, jobs, and more!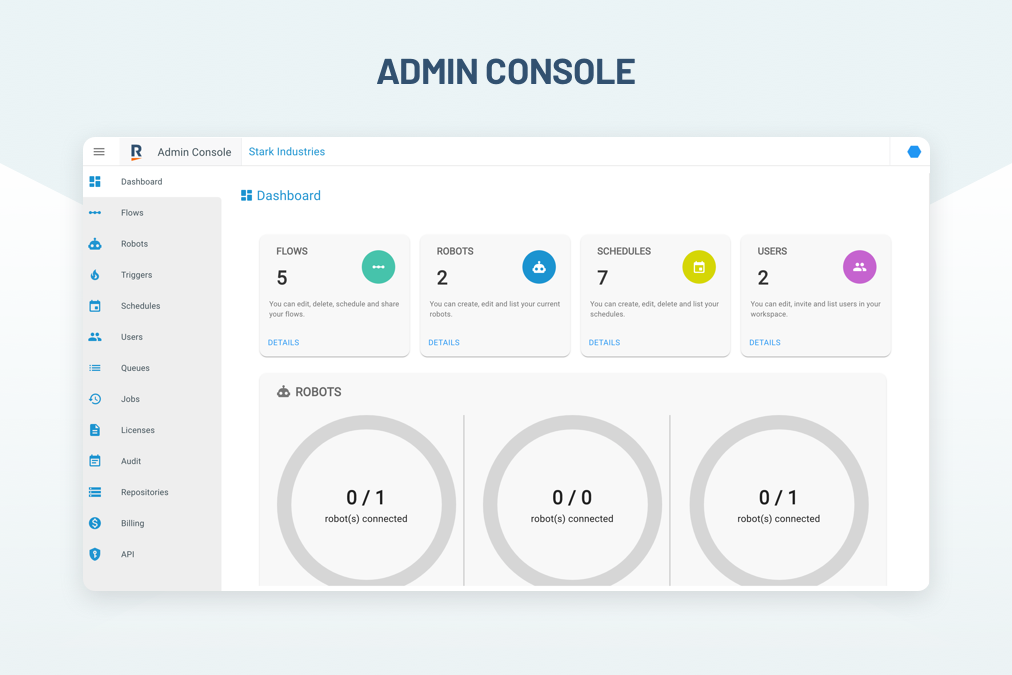 Manage your flows, robots, triggers, schedules, and more from a single admin console.
The manual, repetitive tasks you need to do may be important, but you don't have to like them. (See also: filing taxes and going to the dentist.)
Robomotion is here to help you harness the power of RPA bots to automate your business processes and boost team efficiency.
Let bots handle the boring stuff.
Get lifetime access to Robomotion today!
Plans & features
Deal terms & conditions
Lifetime access to Robomotion RPA

All future Starter Plan updates

No codes, no stacking—just choose the plan that's right for you

You must activate your license within 60 days of purchase

Ability to upgrade or downgrade between 4 license tiers

Previous AppSumo customers who purchased Robomotion RPA can upgrade their license to increase their feature limits

Optional add-on: additional production robots for $99 per month
60 day money-back guarantee. Try it out for 2 months to make sure it's right for you!
Features included in all plans
1 Development Robot

Versions

3-month audit logs

3-month job logs
Specification:
Robomotion RPA
License Tier 1

All features above included
2 users
2 production robots
25 flows
30-minute robot scheduling

License Tier 2

All features above included
4 users
4 production robots
50 flows
15-minute robot scheduling
Triggers

License Tier 3

All features above included
6 users
6 production robots
125 flows
10-minute robot scheduling
Triggers

License Tier 4

All features above included
10 users
10 production robots
400 flows
5-minute robot scheduling
Triggers
Queues