Overview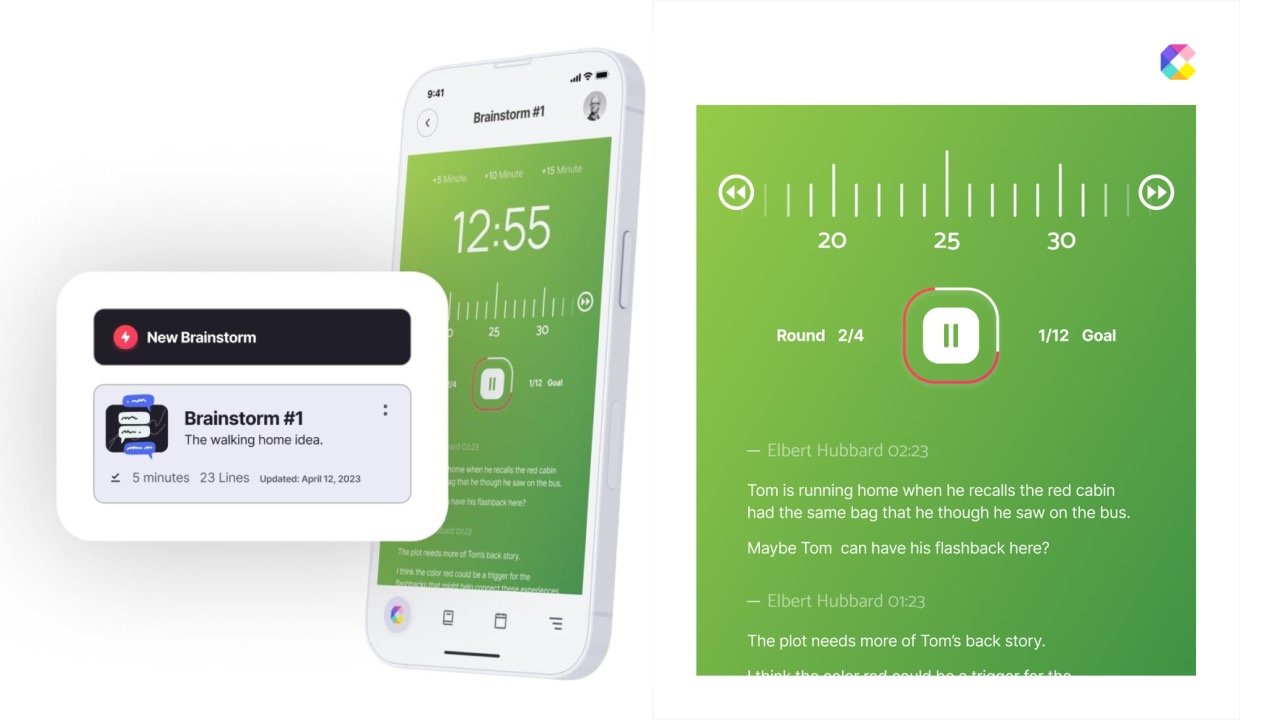 Brainstorming tool to get your creative ideas flowing.
From a brainstorming tool, to a built-in calendar, to a smartly-designed plot planner, Charlii has everything you would need to organize your ideas, and make progress on your novel.
The brainstorming tool can help record and generate unique story ideas.
Capture your ideas with text or audio
One secure location to store information
Build on ideas for current and future use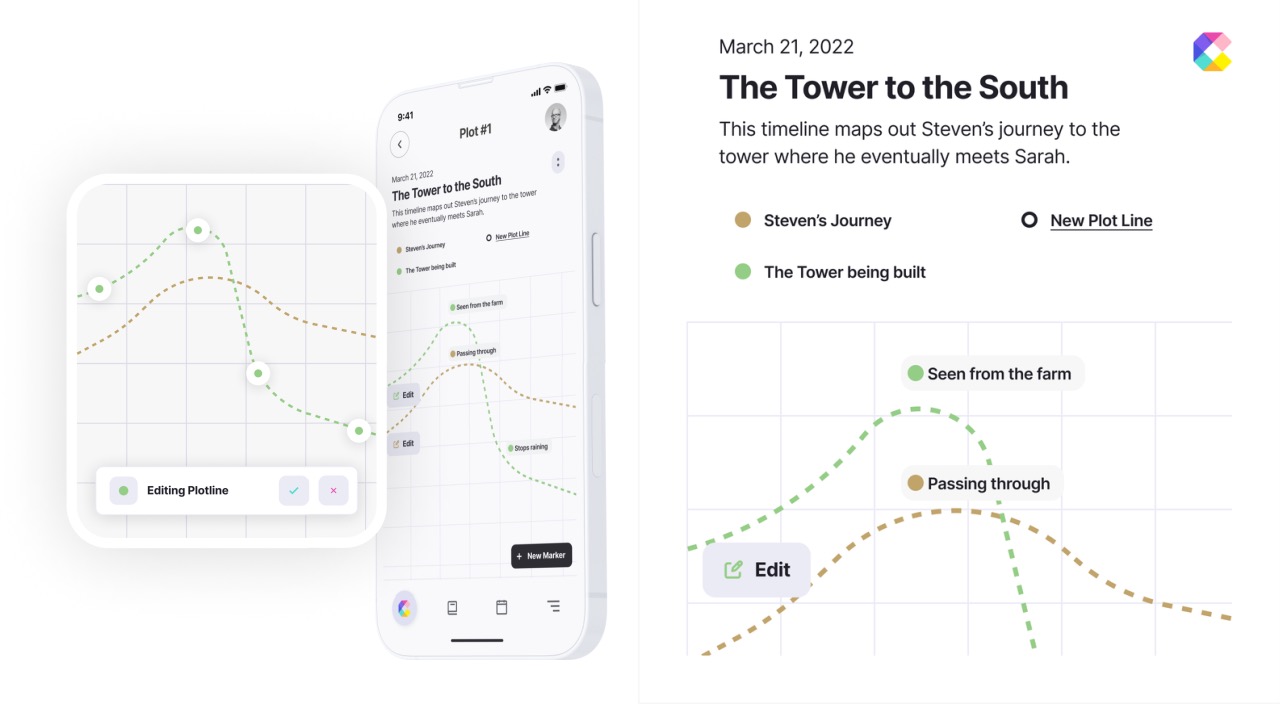 Plot planner so you can visualize your story as a whole.
The story visualizer that can help you see everything from a birds-eye view. You won't need to worry about plot holes and missing characters again.
Analyze your story elements with this "at-a-glance" format. Quickly see where timelines intersect and ensure there are no gaps in your characters' journeys or in your order of events.
Helps to maintain focus
Provides a method to quickly assess your storyline
Analyze multiple story elements and characters at once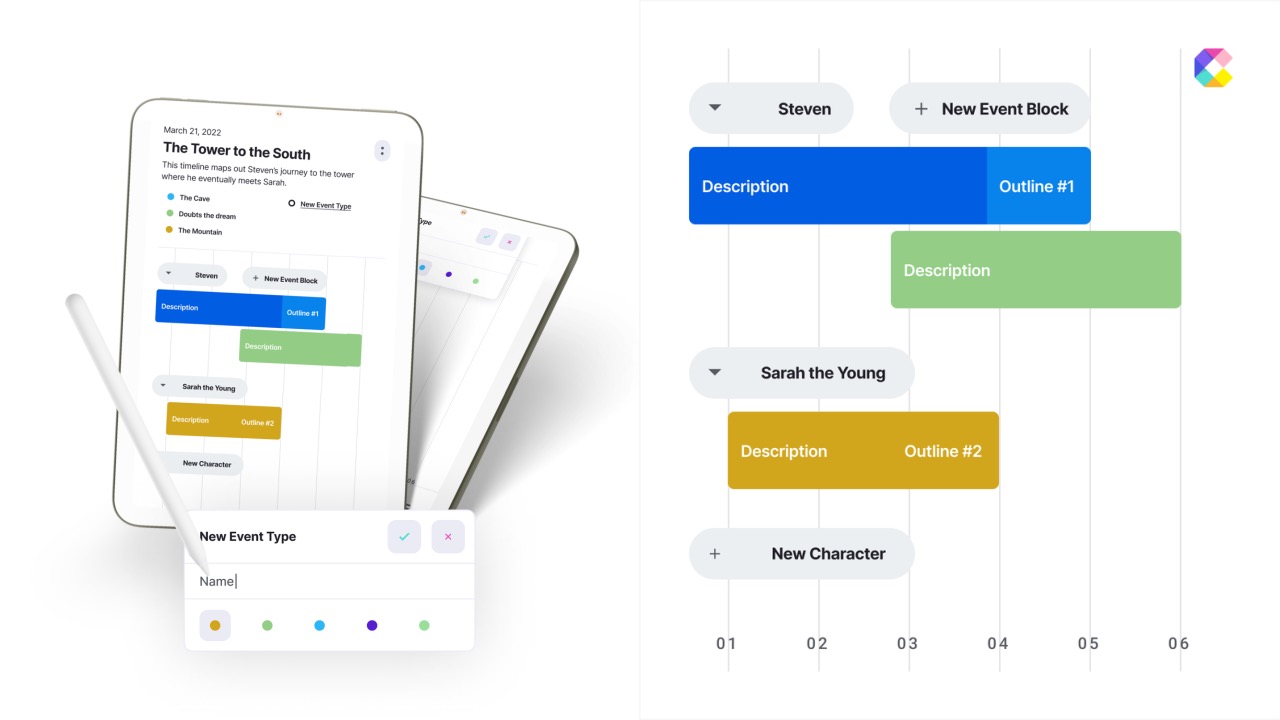 Timeline tool to help you see story details.
Visualize your story with the timeline tool. See plot points, events, and other story details represented graphically to showcase patterns and relationships as well as the overarching storyline.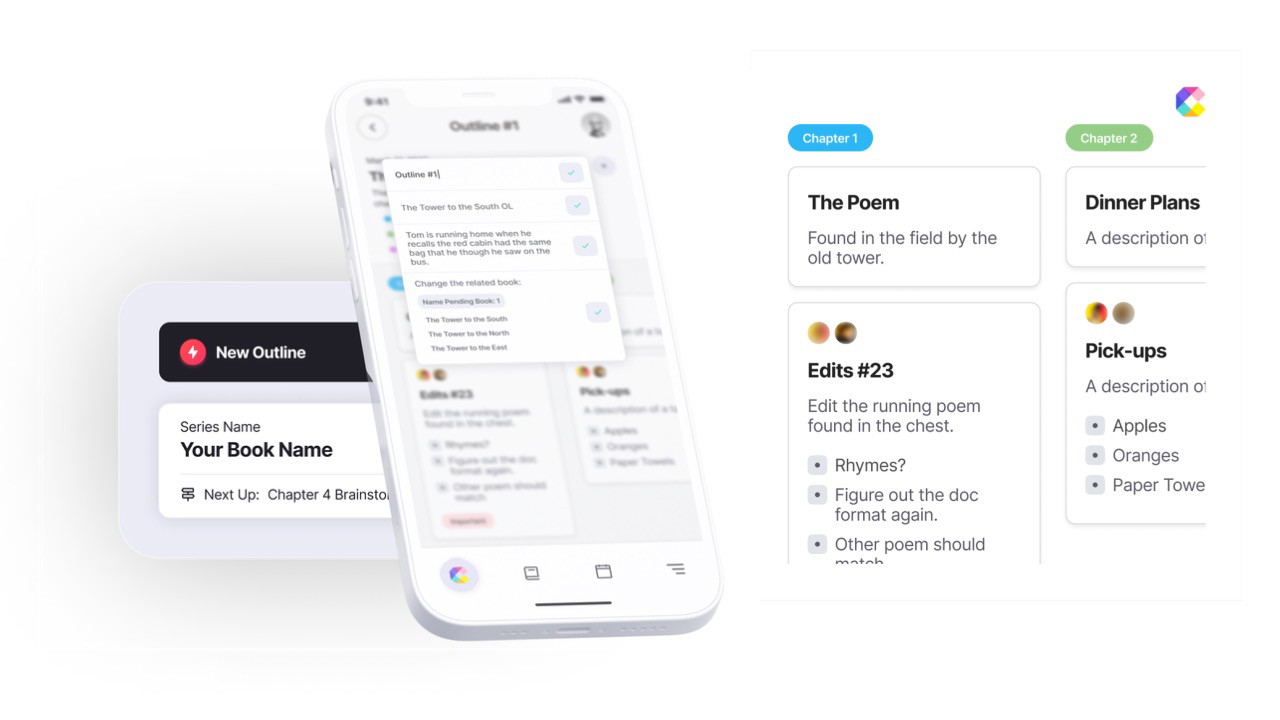 Our outline tool to help you craft your story.
Use the outlining tool to build your story. Ensure a complete story arc and work out the major components of your story before you even begin writing.
Organize ideas
Build adequate conflict
Ensure adequate pacing and character development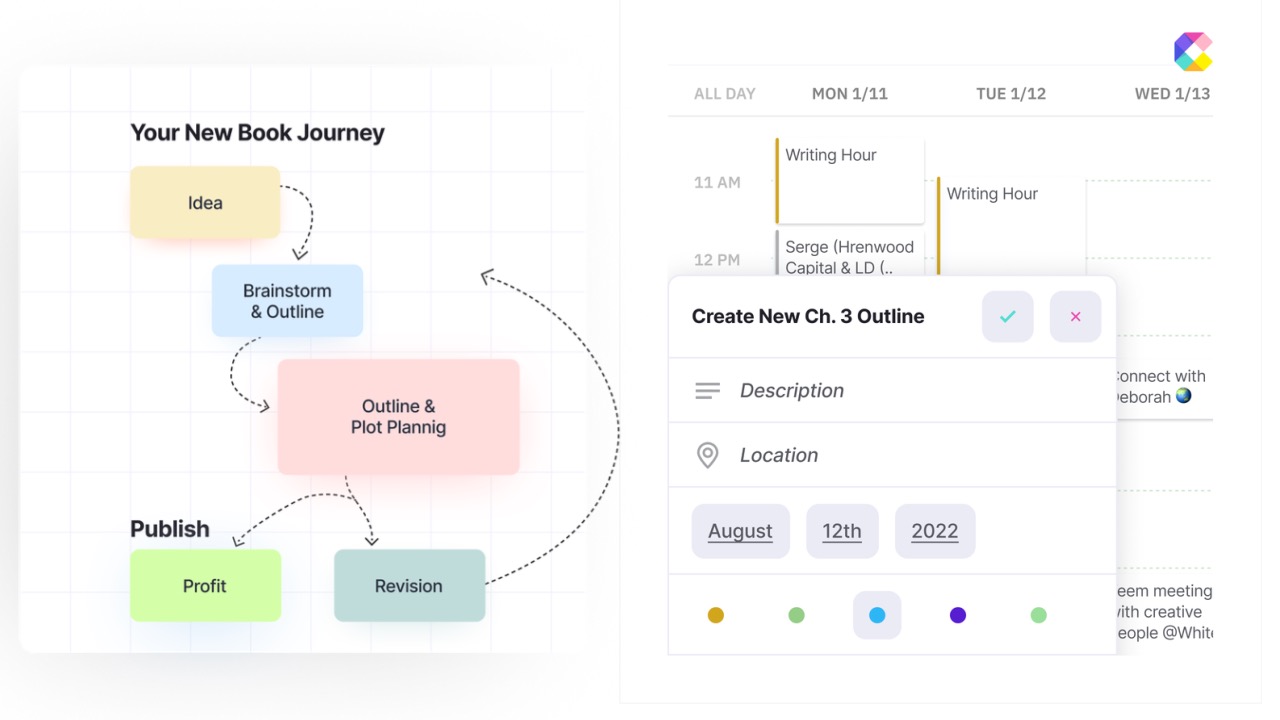 Charlii's goals calendar.
And don't worry about those days of low motivation: charlii has built-in reminders and encouragement that will help you keep going, even when you don't feel like it. This tool was built with authors in mind.
The goals calendar will help keep you on track and ensure deadlines are met. It will keep you accountable to your goals and help ensure timely story completion.
There's no faster way to get your ideas organized, and set a timeline for your story, than to have some help.
Download Charlii and start writing today!
Plans & features
Deal terms & conditions
Lifetime access to Charlii

You must redeem your code(s) within 60 days of purchase

All future plan updates

Please note: This deal is not stackable
Charlii

Plot planning
Timeline tool
Outline tool
Brainstorming tool
Goals calendar
Premise tool
Full 24/7 support