Overview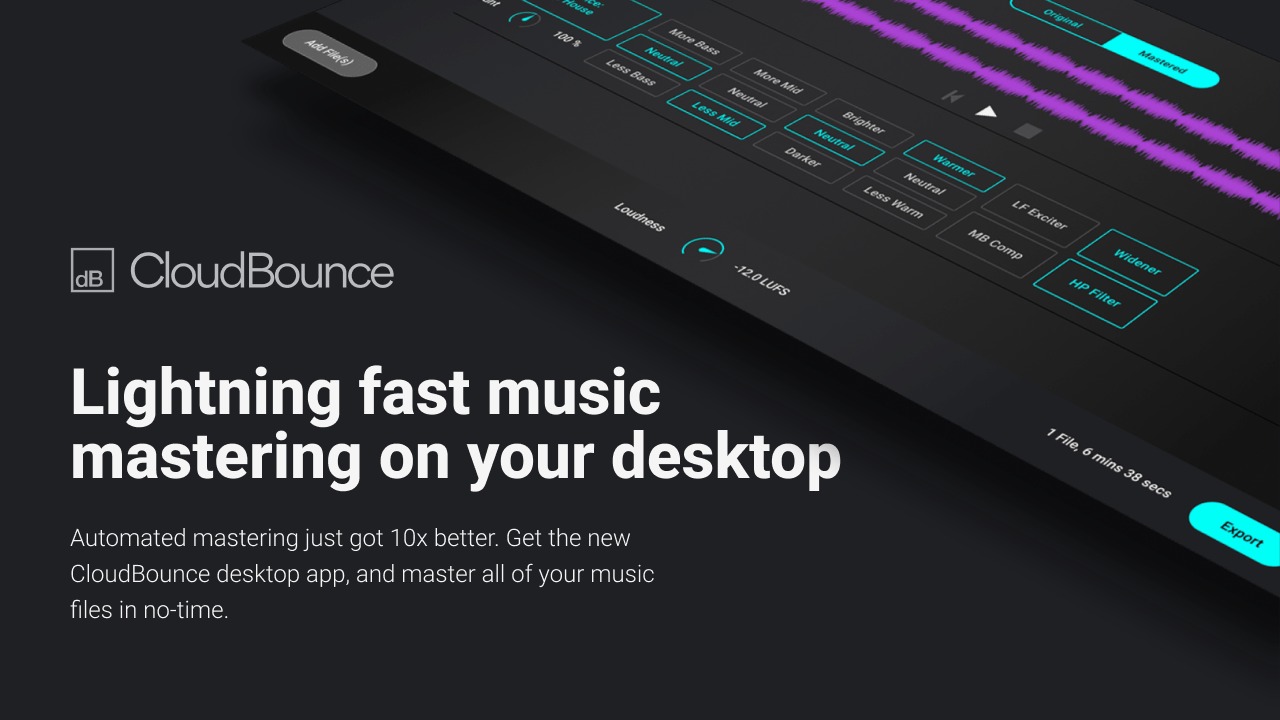 Music mastering reimagined.
Lightning-fast music mastering on your desktop is possible now, thanks to CloudBounce Mini!
Automated mastering just got 10x better.
Get the new CloudBounce Mini desktop app and master all of your music files in no time.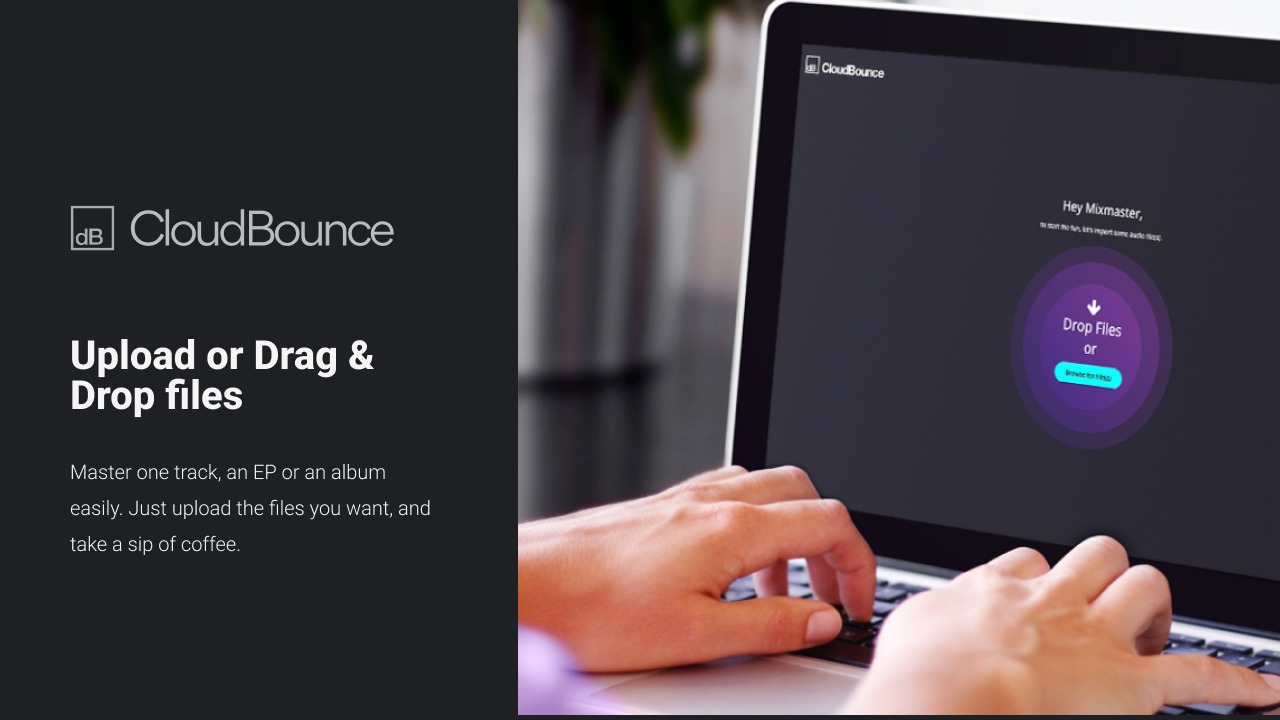 All you need to do is upload or drag & drop — it's that easy to get started!
Upload your track and our intelligent audio engine will produce a professional master within seconds.
Create your sonic signature using our handpicked genre references and tweak to perfection using our beloved EQ and Widener options.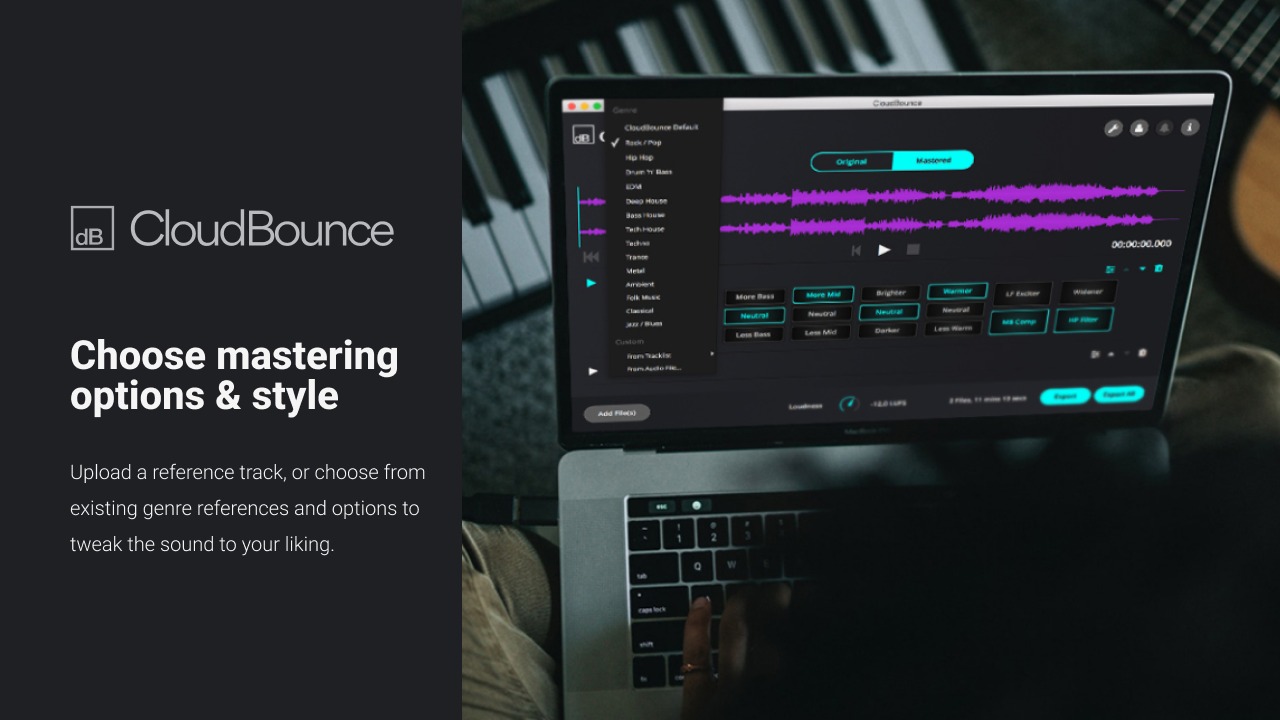 CloudBounce makes it easy to customize and choose the perfect option you're looking for.
Set the correct loudness level and export in .WAV or .MP3 formats.
Get that big and wide sound — like on your all favorite records — and distribute with confidence.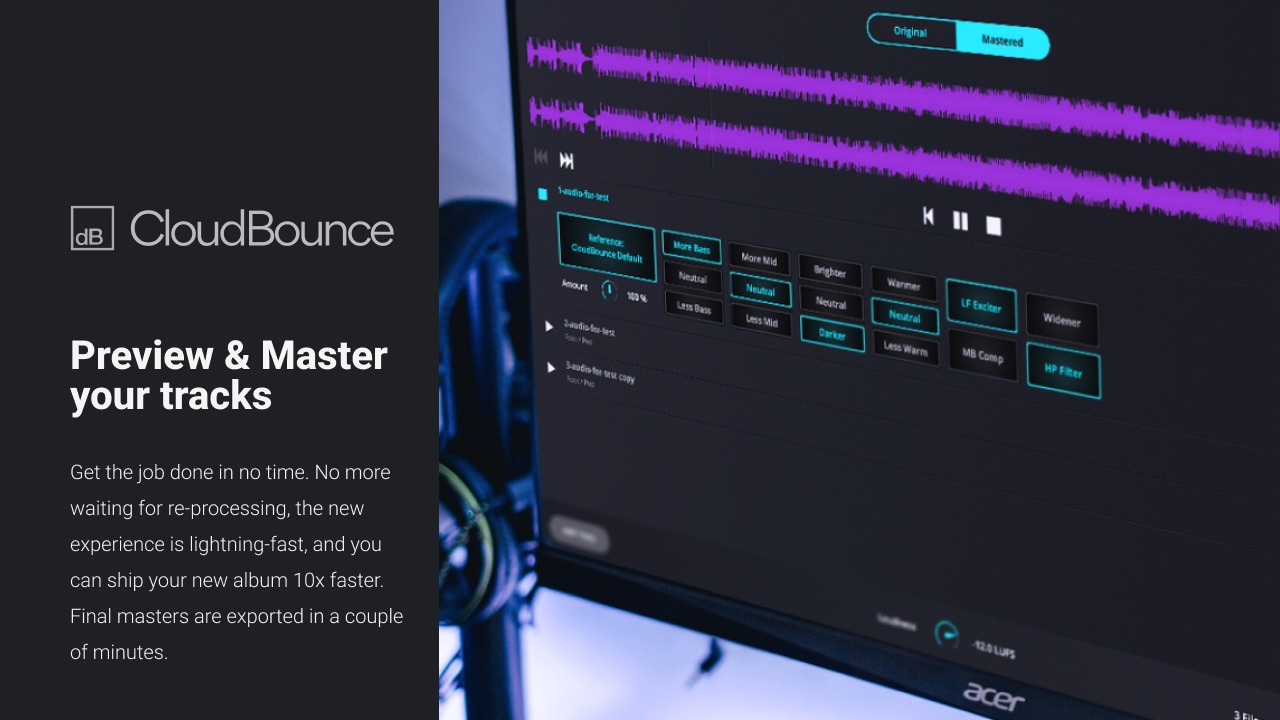 You'll be amazed at the time you save with CloudBounce Mini.
Watch your productivity levels soar with CloudBounce Mini.
You'll be able to get all your tasks and jobs done in record time thanks to its advanced systems, features, and tool kits.
No more waiting for re-processing, buffering, loading, or exporting.
Everything is lightning-fast!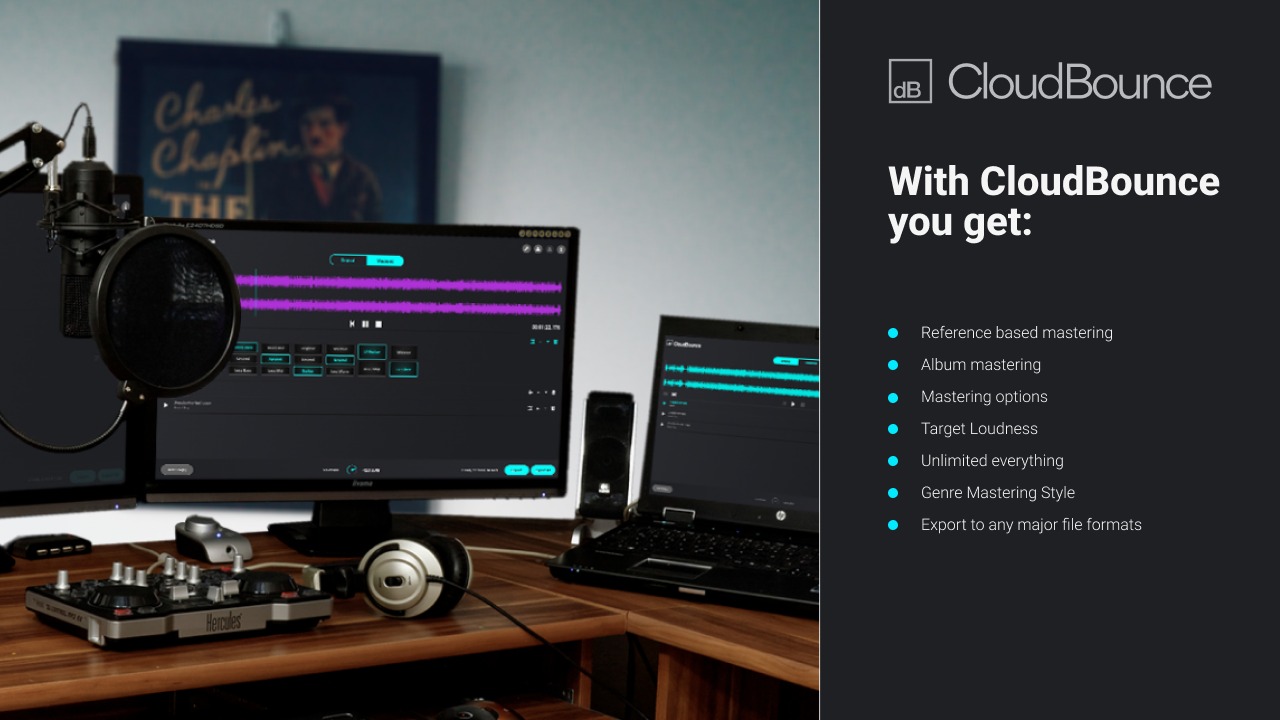 Check out all these great features!
Experience CloudBounce's most powerful core features at a price point previously unheard-of — and with lifetime access, to boot.
Get access to CloudBounce Mini now!
Plans & features
Deal terms & conditions
Lifetime access to CloudBounce Mini

You must redeem your code(s) within 60 days of purchase

All future Mini Plan updates

Please note: This deal is not stackable
Specification:
CloudBounce Mini
CloudBounce Mini

Unlimited 44.1kHz 16-bit WAV & 320 kbps MP3 masters
CB Default, HipHop and EDM genre options
Mastering options: Bass, Mid & Brightness
Stereo Widener & LUFS level control
Lightning-fast & CPU friendly processing
Instant previews
Internet connection required