ContextMinds
No matter what industry you're in, being on the customer-facing side of things can start to feel like Groundhog Day.
When you're answering the same questions repeatedly, it's easy to slip and send an embarrassing email or twenty. ("I did it again. I wrote 'Thanks for reaching out, [INSERT CUSTOMER HERE]' instead of their name.")
If only you could say all the right things, while also saving time and energy on repetitive typing.
Overview
ContextMinds helps you visually organize your content ideas and AI-generated keyword suggestions.
With ContextMinds, you can use a virtual whiteboard to organize your content ideas into mind maps, outlines, and boards.
Automatically get AI-generated topics and keywords in real time, along with stats on search volume and keyword difficulty.
You'll be able to drag and drop any of these suggestions anywhere on the whiteboard and group them as needed.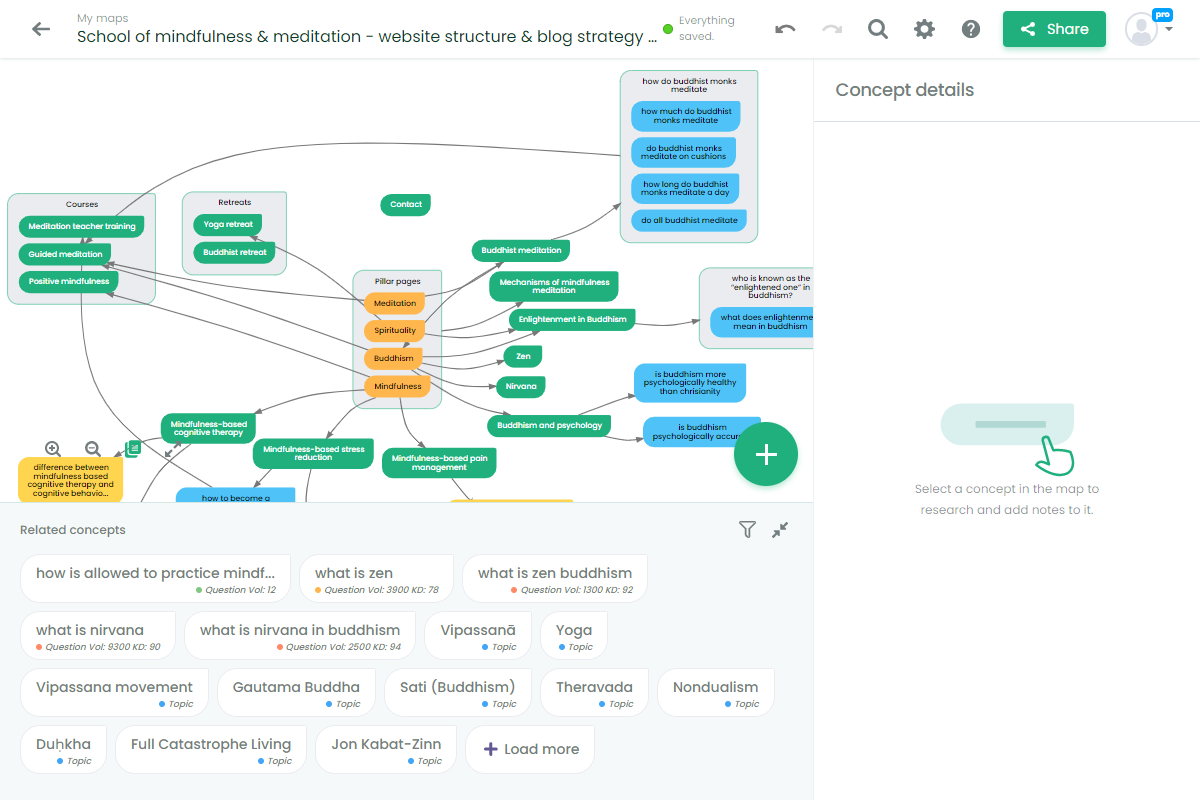 Create a visual mind map for web or blog content with AI-suggested topics and keywords.
Thanks to your AI research assistant, you can dive into the deep end of your research by clicking on any topic or keyword.
That's where you'll discover keyword metrics, SERP results, related academic papers, and even short AI-generated paragraphs.
Luckily, ContextMinds lets you add all these resources, videos, and other mind maps to pinned notes, so you never lose track of your research.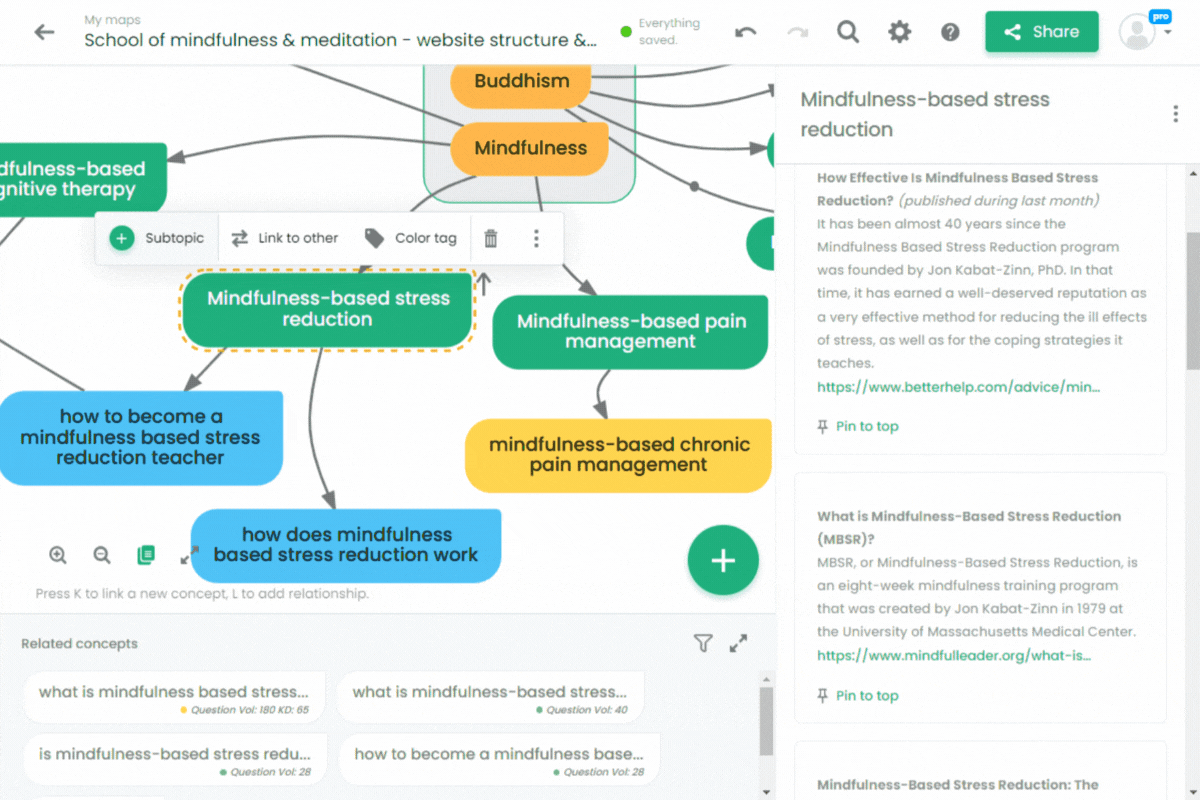 Keep all your docs, videos, and other mind maps organized in your pinned notes.
You can share your mind maps with clients or teammates, so everyone's aligned on the content strategy, site map, or visual outline.
Just export your map as a PDF, PNG, SVG, or text document and let your team access it anywhere, anytime.
You'll also be able to share a link that anyone can open—even without creating a ContextMinds account. (All they need is a free account to copy and edit the mind map!)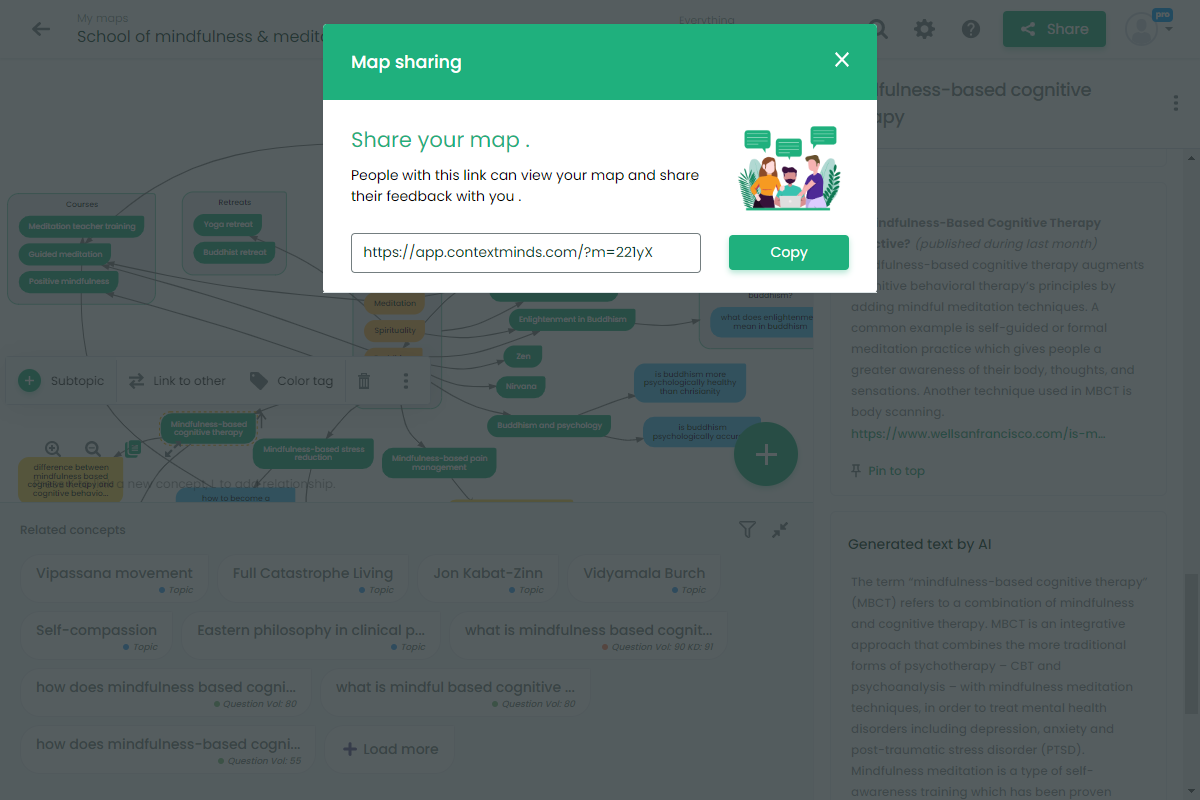 Share links to your mind maps with anyone—even if they don't have a ContextMinds account!
Best of all, ContextMinds saves and learns everything you create! That means you'll never lose another content idea again.
Thanks to the power of AI, you can find topics and keywords from previous maps and immediately access all the pinned notes and resources.
These related keyword and topic suggestions are always available to your entire team, as well as within your own workspace.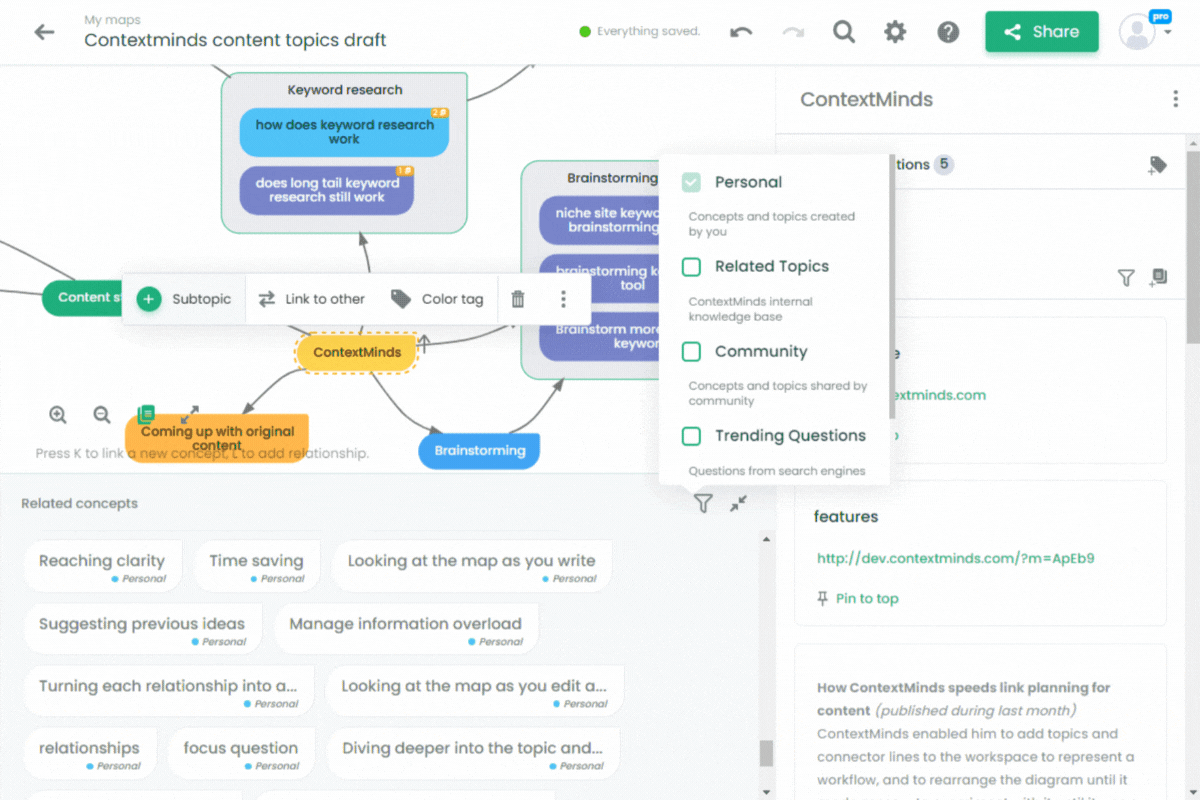 ContextMinds saves every single content idea, so you can revisit topics and keywords!
AI doesn't sound too bad when it's helping you nail your content strategy every single time. ("If it's not gonna run the world, it might as well help us run our blog.")
Thanks to ContextMinds, you can generate SEO-optimized content ideas in minutes and keep everything organized in one place.
Brainstorm smarter.
Get lifetime access to ContextMinds today!
Plans & features
Deal terms & conditions
Lifetime access to ContextMinds

All future Pro Plan updates

If Plan name changes, deal will be mapped to the new Plan name with all accompanying updates

You must redeem your code(s) within 60 days of purchase

Stack up to 5 codes

Previous AppSumo customers who purchased ContextMinds can buy more codes to increase their feature limits

Previous AppSumo customers will be grandfathered into new limits

Unlimited usage subject to ContextMind's Fair Use Policy
60 day money-back guarantee. Try it out for 2 months to make sure it's right for you!
Features included in all plans
Unlimited private maps

AI idea generation

Generate relevant and related keywords
Specification:
ContextMinds
Single

All features above included
6,000 topic and keyword lookups per month
1,500 web and AI article suggestions per month
1,500 AI-generated paragraph topics per month
1 internal user(s)
1 workspace(s)

Double

All features above included
12,000 topic and keyword lookups per month
5,000 web and AI article suggestions per month
5,000 AI-generated paragraph topics per month
3 internal user(s)
3 workspace(s)

Multiple

All features above included
Unlimited topic and keyword lookups per month
Unlimited web and AI article suggestions per month
Unlimited AI-generated paragraph topics per month
Unlimited internal user(s)
Unlimited workspace(s)