VBOUT
Slapping a bunch of tools together for your marketing stack is like letting the kids plan the Thanksgiving menu. ("The turkey should be okay…as long as you *really* like marshmallows.")
Low-cost frankenstack software that doesn't offer enough is too soft. Big, expensive programs with unnecessary bells and whistles are too hard to use.
Want to sink into an all-in-one marketing automation platform that's juuust right for your needs?
Overview
VBOUT is an all-in-one marketing automation platform that helps you convert leads and nurture campaigns at scale using powerful analysis and targeting tools.
VBOUT makes finding quality leads a breeze by effectively targeting a diverse customer base, simplifying the process down to a few painless clicks.
Use convenient templates to design stunning email blasts, guided funnel pages, and targeted pop-ups that steer visitors towards your messaging.
With VBOUT's templates, putting together a beautiful custom email blast has never been easier.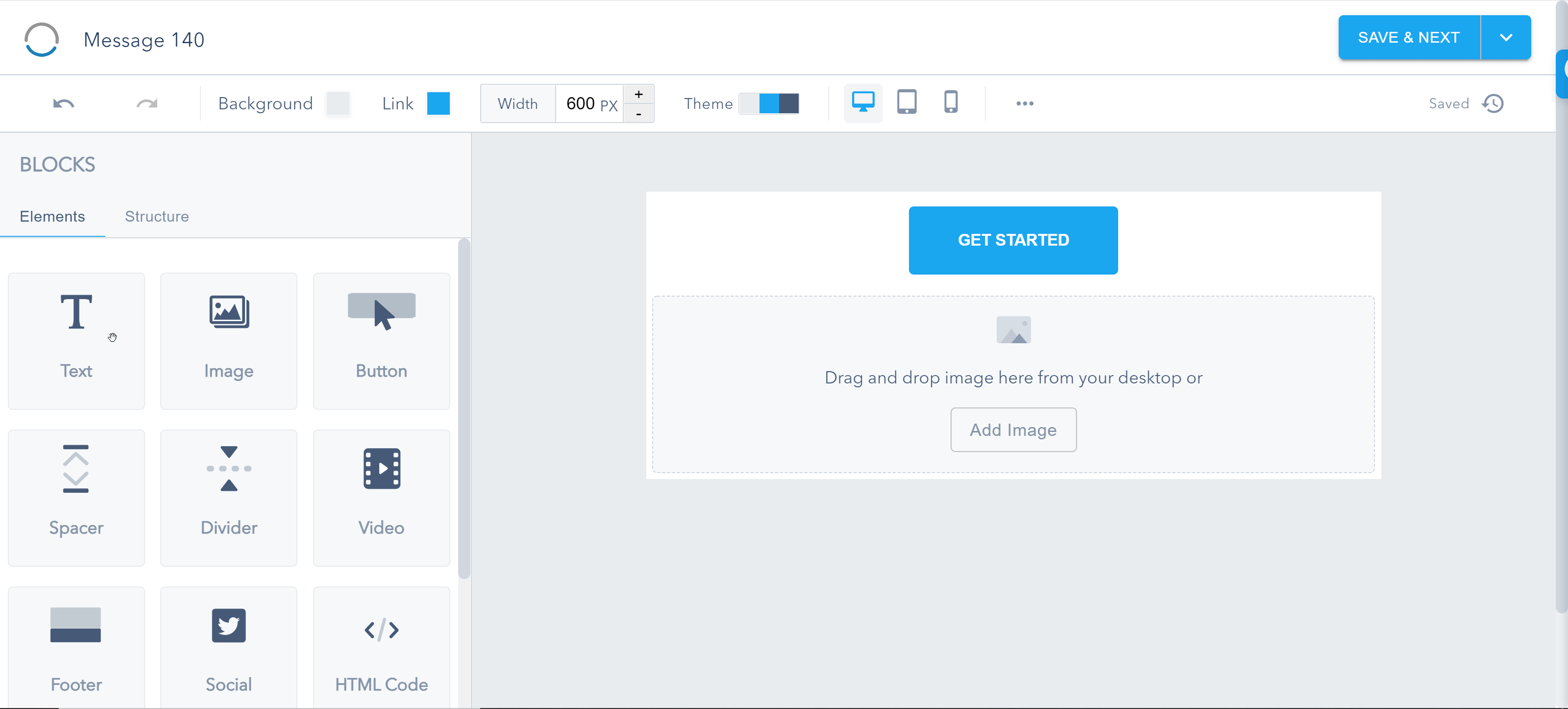 Easily build custom emails using the drag-and-drop template builder!
Marketing automation doesn't need to feel as complicated as a trip to the DMV. ("Congrats on making it through line #1, you've just earned a trip to line #2!")
VBOUT makes it simple to streamline repetitive tasks, reach your audience, and nurture campaigns with a visual drag-and-drop automation builder.
You can also fully white label and repackage the platform for agency partners and marketing consultants. They can build a custom reseller plan and launch their own marketing platform in just minutes.
Capture and analyze new leads, coordinate your campaigns, improve marketing efficiency, and white label to agency partners all without knowing a line of code.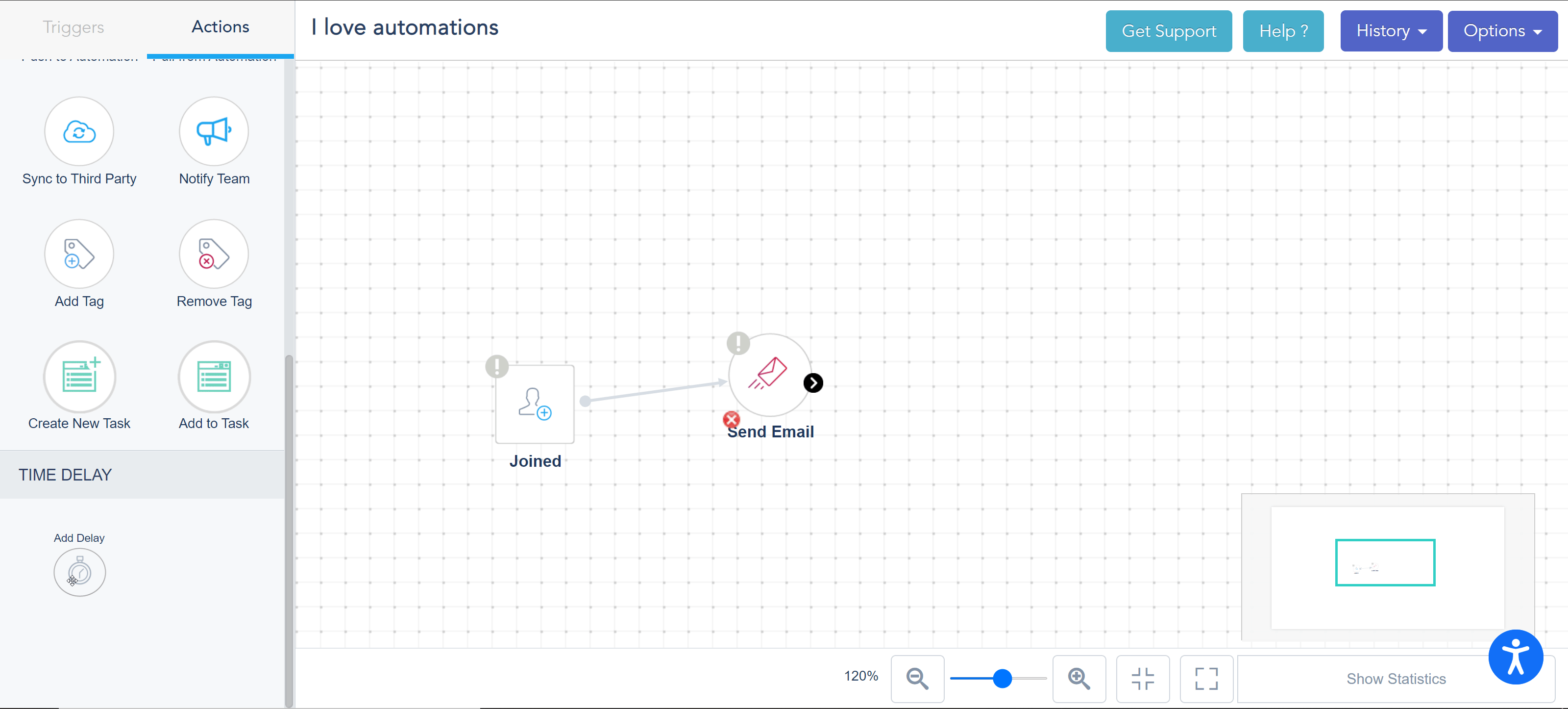 Create powerful marketing automation using simple drag and drop.
To intelligently segment and impactfully reach your customers, you need to get to know them. VBOUT is the scuba gear that helps you get to the bottom of your customers' needs.
Use 30+ reporting widgets to streamline and automate your campaign data.
The activity log continuously monitors visitors' actions, provides lead tracking and scoring, and gives you a detailed 360-degree view of each individual.
With all that customer insight, you'll be able to create more accurate upselling opportunities.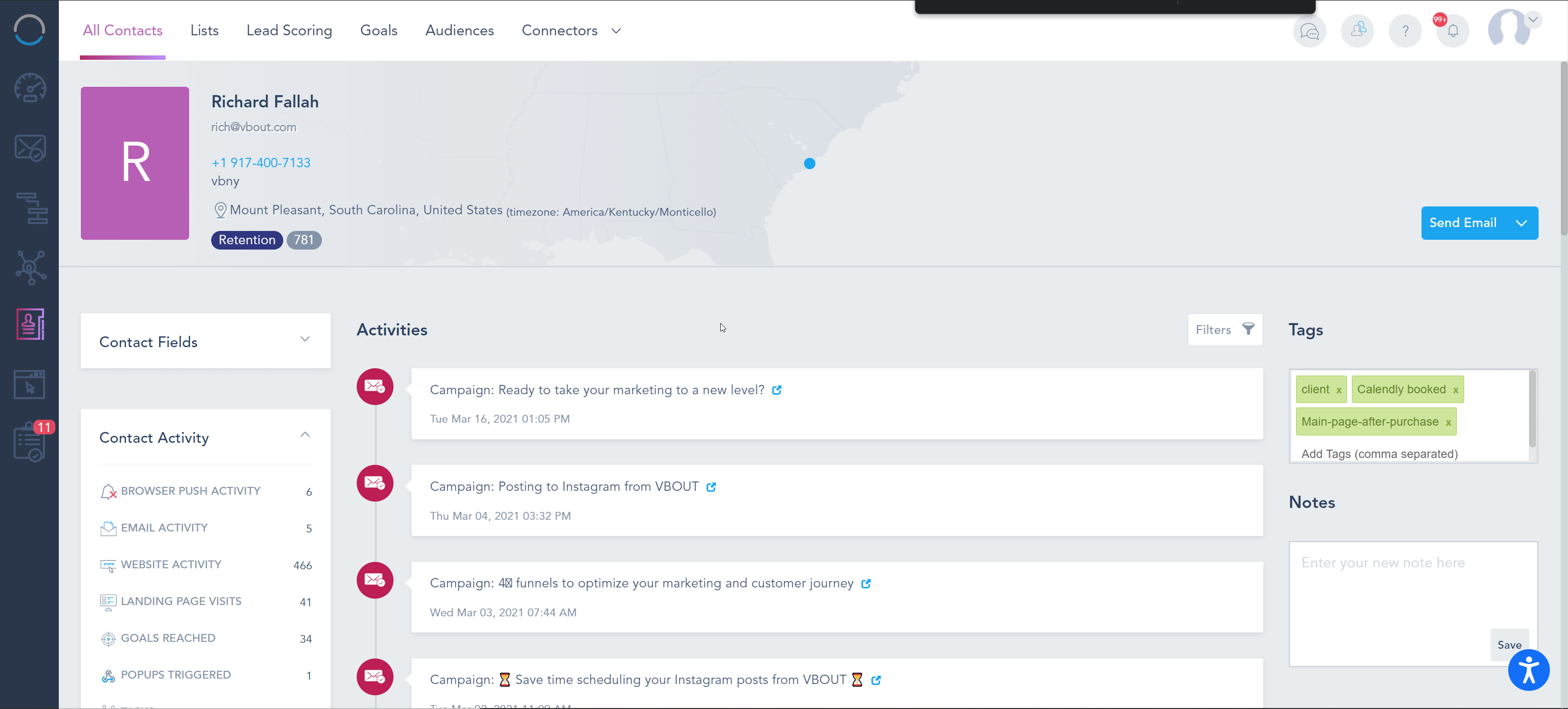 The 360 Lead Data Platform pulls together all the data you have on a customer.
VBOUT is fully packed with features to simplify your processes, like the ability to schedule your social media content and track engagement.
Plus, you can conduct smart segmentation, duplicate campaigns, create gorgeous landing pages using drag-and-drop templates, and so much more.
The tool supports A/B testing and levels up your conversion game through web push, chunk sending, and more.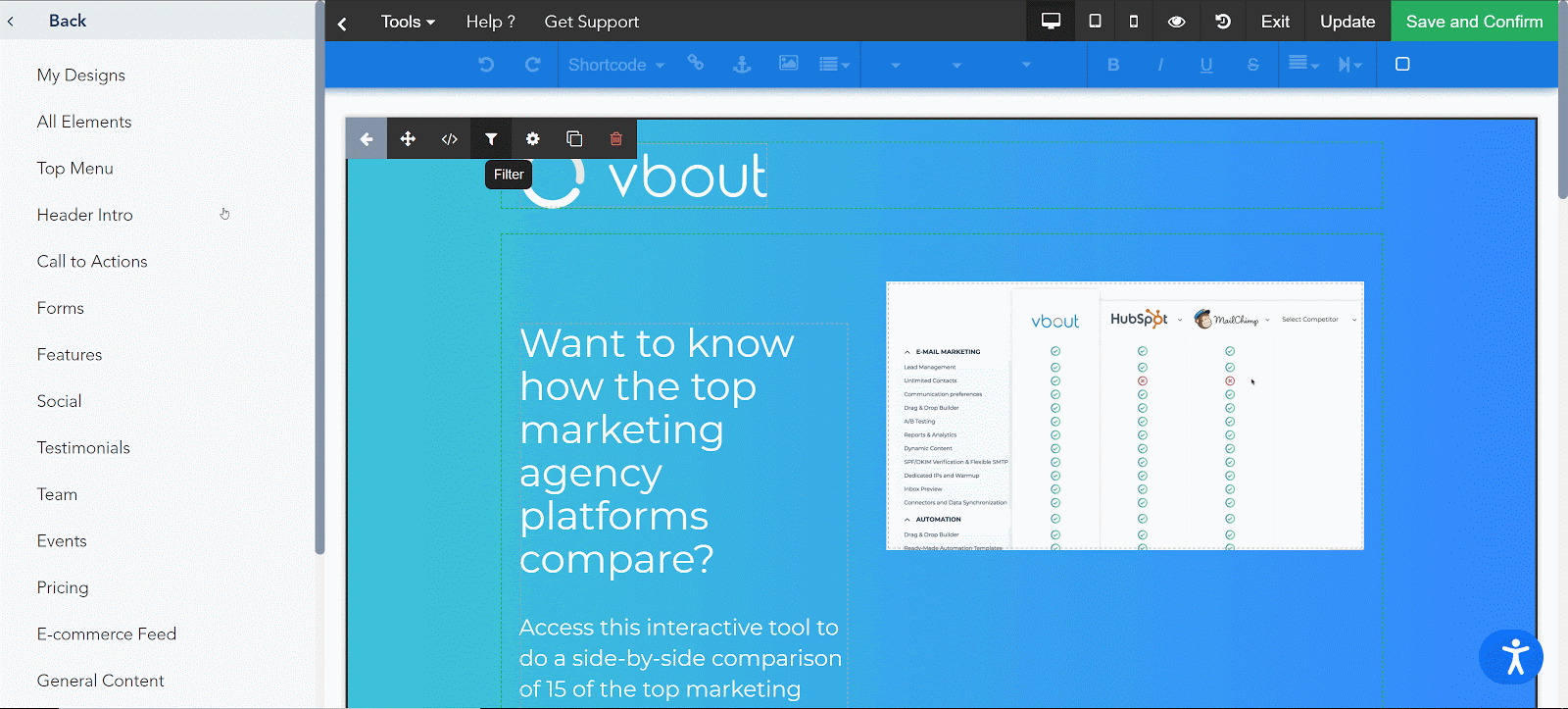 Create gorgeous landing pages with a drag-and-drop landing page builder!
Navigating the marketing jungle can be intimidating, but VBOUT makes you feel like Tarzan breezily swinging on the vine (and less like George of the Jungle—watch out for that tree!).
With built-in templates and powerful targeting analytics to capture leads, guide customers through a nurture process, and boost conversions, you're in great hands.
Building, analyzing, and tracking your automated campaign just got a whole lot easier.
Get lifetime access to VBOUT today!
Plans & features
Deal terms & conditions
Lifetime access to VBOUT

All future Professional Plan updates

No codes, no stacking—just choose the plan that's right for you

You must activate your license within 60 days of purchase

Ability to upgrade or downgrade between 5 license tiers

GDPR compliant

Available for new VBOUT users and returning AppSumo purchasers

Previous AppSumo customers who purchased VBOUT can upgrade their license to increase their feature limits

Optional add-on: 25,000 additional emails monthly for $50 per month

Optional add-on: upgrade to high-priority support with Lightning Fast Support (live chat) for $15 per month
60 day money-back guarantee. Try it out for 2 months to make sure it's right for you!
Features included in all plans
Automation

Lead management

Social media

Unlimited landing pages

Unlimited landing page views

Unlimited storage

Unlimited SMS messages (user must have paid Twilio account to connect to VBOUT)

Analytics

Ecommerce

Email marketing

Unlimited contacts

User permissions management

Standard integrations
License Tier 1

All features above included
10,000 emails per month
1 user

License Tier 2

All features above included
20,000 emails per month
5 users
Remove "Powered by VBOUT" branding

License Tier 3

All features above included
35,000 emails per month
10 users
Remove "Powered by VBOUT" branding
5 sub-accounts

License Tier 4

All features above included
50,000 emails per month
Unlimited users
Remove "Powered by VBOUT" branding
10 sub-accounts
Agency white labeling

License Tier 5

All features above included
100,000 emails per month
Unlimited users
Remove "Powered by VBOUT" branding
20 sub-accounts
Agency white labeling