Design Flywheel – Zero to One in UI/UX design
But how do you get started?
A simple answer – By onboarding the Design Flywheel!
🎡 Storytime
Imagine a huge stationary Ferris Wheel. That's your design flywheel, sitting idly without any movement. In order to become a great designer, you need to send this flywheel to space, to the moon. How? By rotating! But the first push, the first rotation is going to take some time. It's going to take many hours. Eventually, you'll build momentum and now the 2nd rotation becomes easier. The momentum keeps building and your effort keeps reducing, you get faster and faster until the launch.
Overview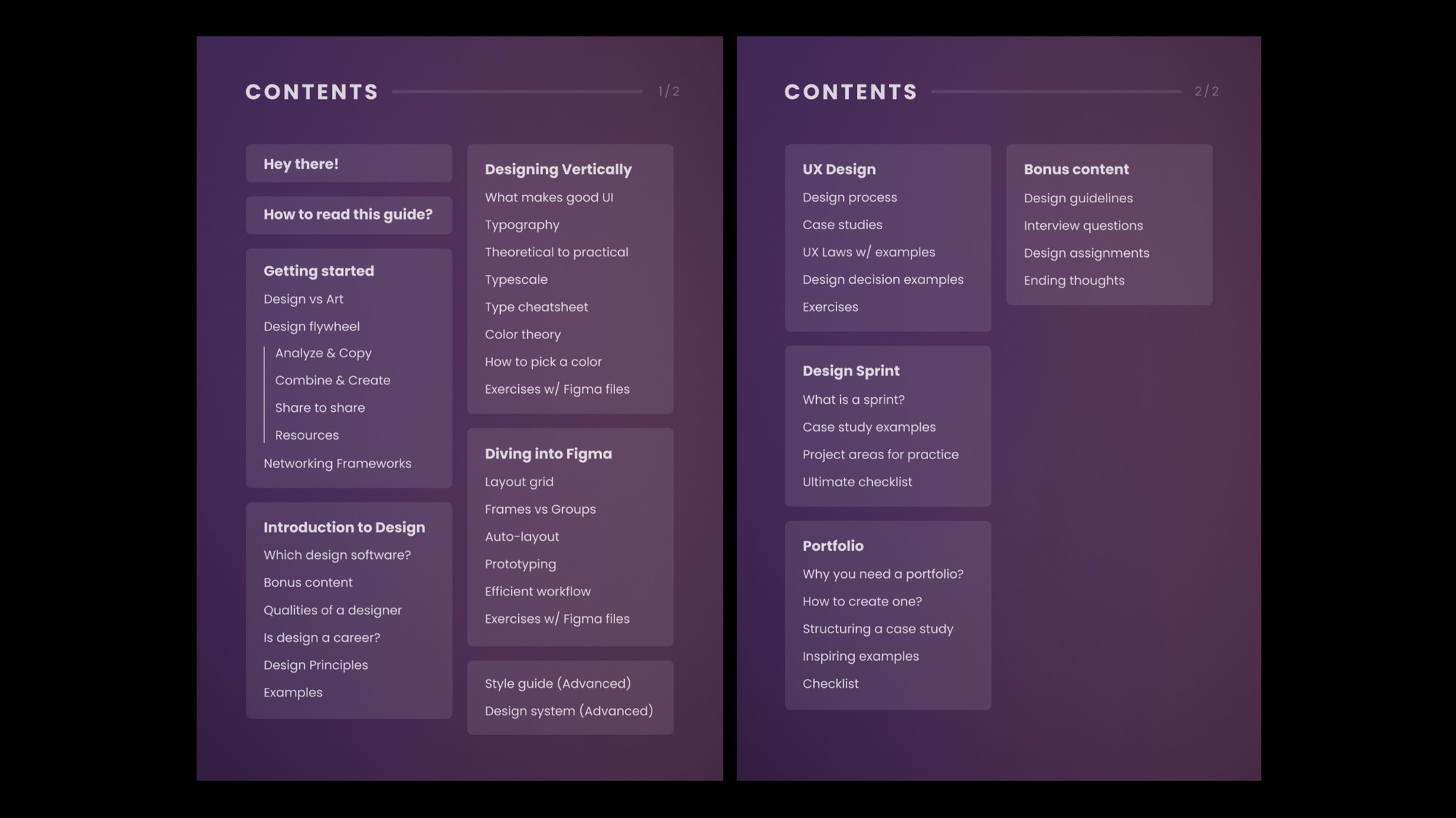 Plans & features
Deal terms & conditions
Digital download of Design Flywheel – Zero to One in UI/UX design

This deal is non-refundable
Specification:
Design Flywheel – Zero to One in UI/UX design
Design Flywheel - Zero to One in UI/UX design

97 pages of content
100+ design resources
Assignments (Figma files for practice)
Downloadable quote posters
Personal experiences (mistakes, learnings, shortcuts, tips & tricks)