Documentero – Documents Automation
Overview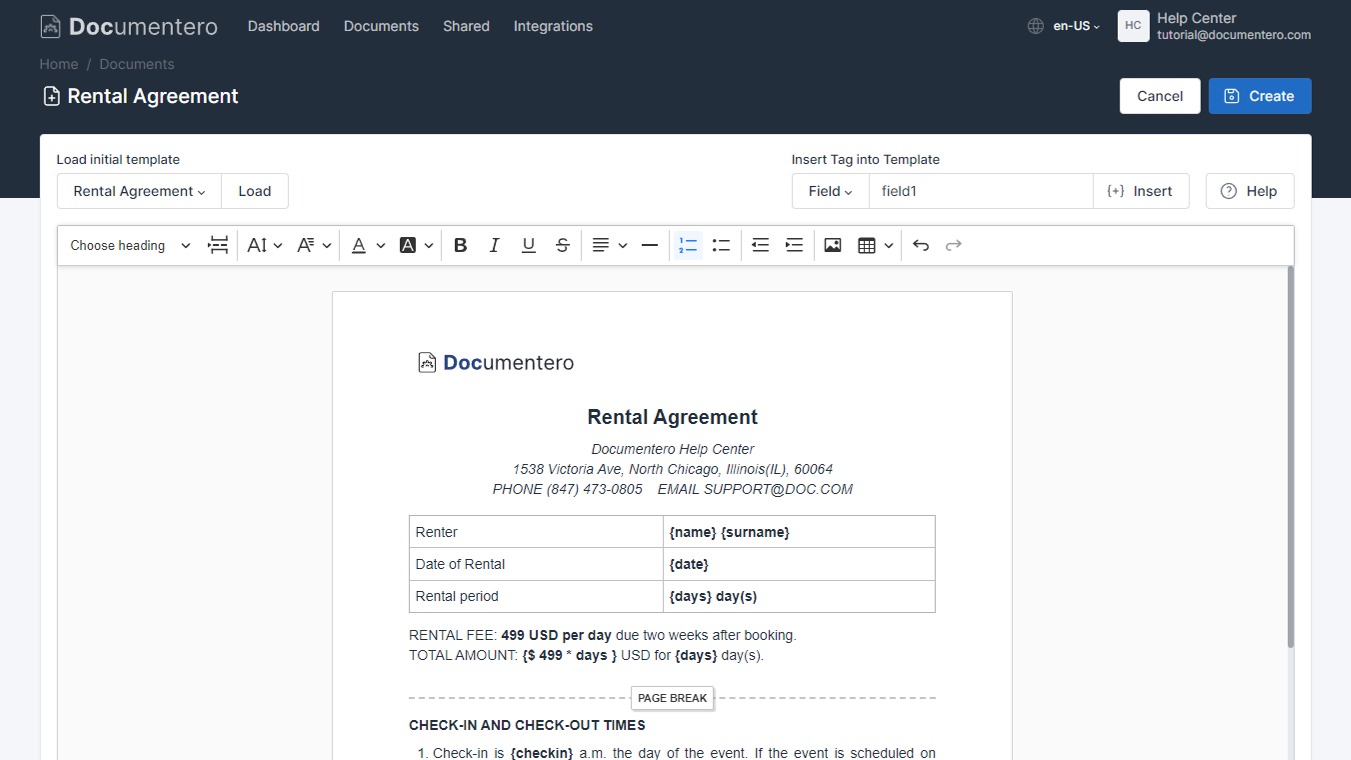 It's never been easier to edit and automate your documents, thanks to Documentero.
Enjoy advanced template capabilities.
You can control particular places in the document using Fields.
If you want to control whole sections/pages/parts of a document, use the Sections feature.
If you want to show/hide or calculate part of a document based on conditions or calculations, use Smart Fields or Smart Sections.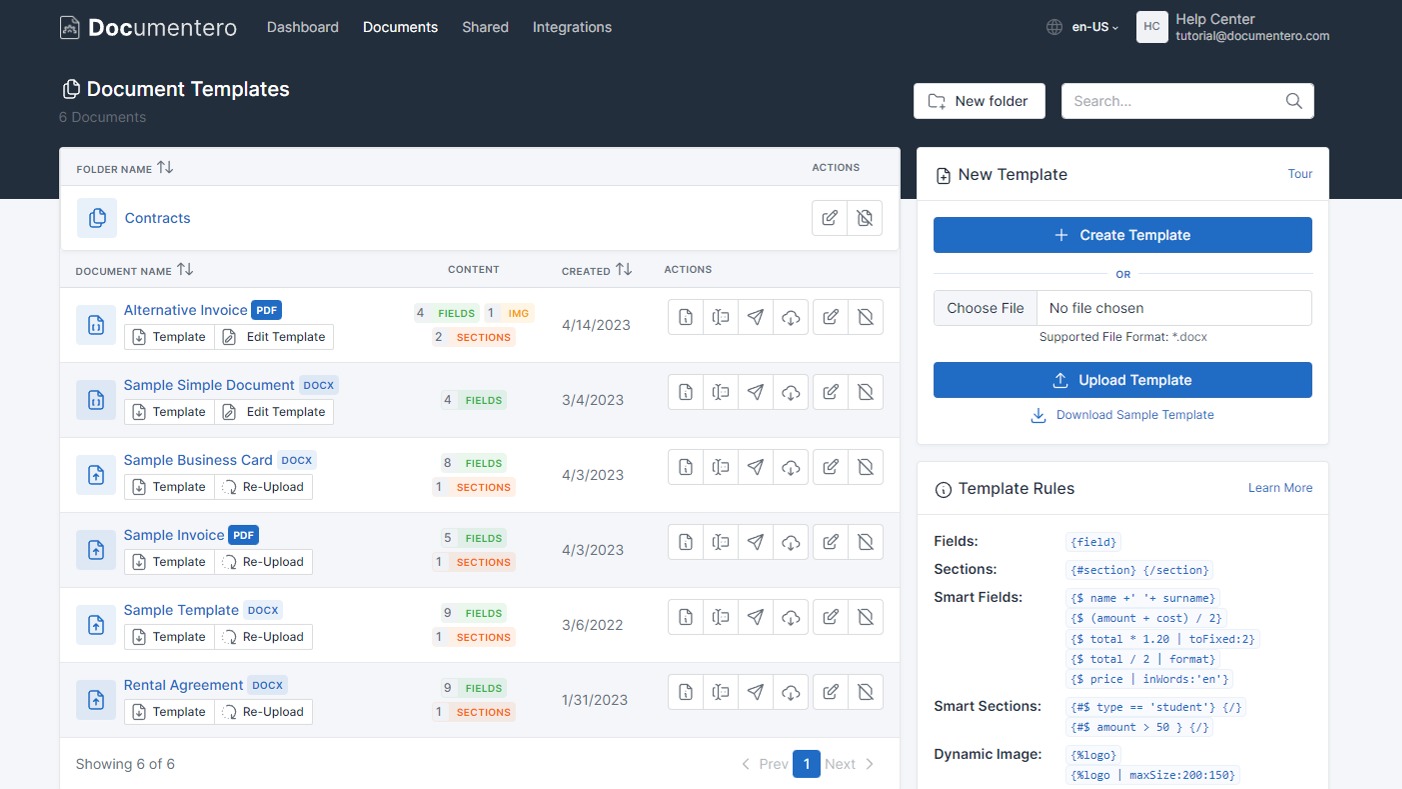 We offer a wide variety of document templates for your use.
Use your own editor and templates — no need to move your branded, styled document templates to an online editor.
You can use any editor that supports .docx format (like Microsoft Word, Google Docs, or LibreOffice).
We are not forcing you to use our online editor to manage your document templates; you can upload and update them directly from .docx format.
Documentero is capable of parsing .docx document templates and managing updates (once you add/remove fields in documents, we will process that and update the forms/API accordingly).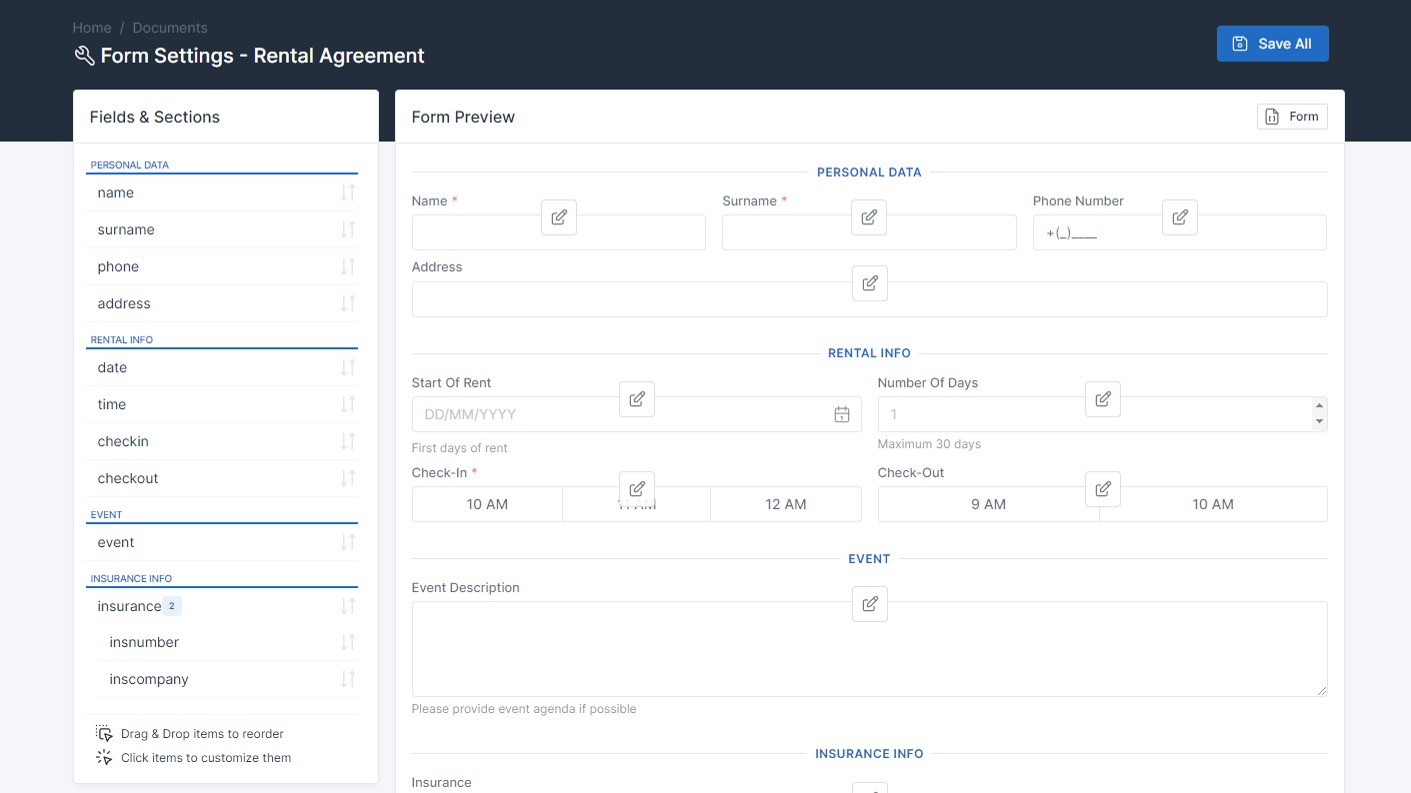 Check out an example of one of our document templates (in this instance, a rental agreement).
Shareable forms + form designer makes work even easier on your end.
Once you upload your template, the application automatically prepares an easy-to-use web form.
You can customize it by changing each field/section representation (textfield, datepicker, selectbox, radio select, checkbox, etc).
For every form, you can generate a public share link.
Others can fill up your documents for you using a pre-setup form.
Once the person that you share the link with fills up the form successfully, you will be notified with an email and then you'll be ready to use the document as an attachment.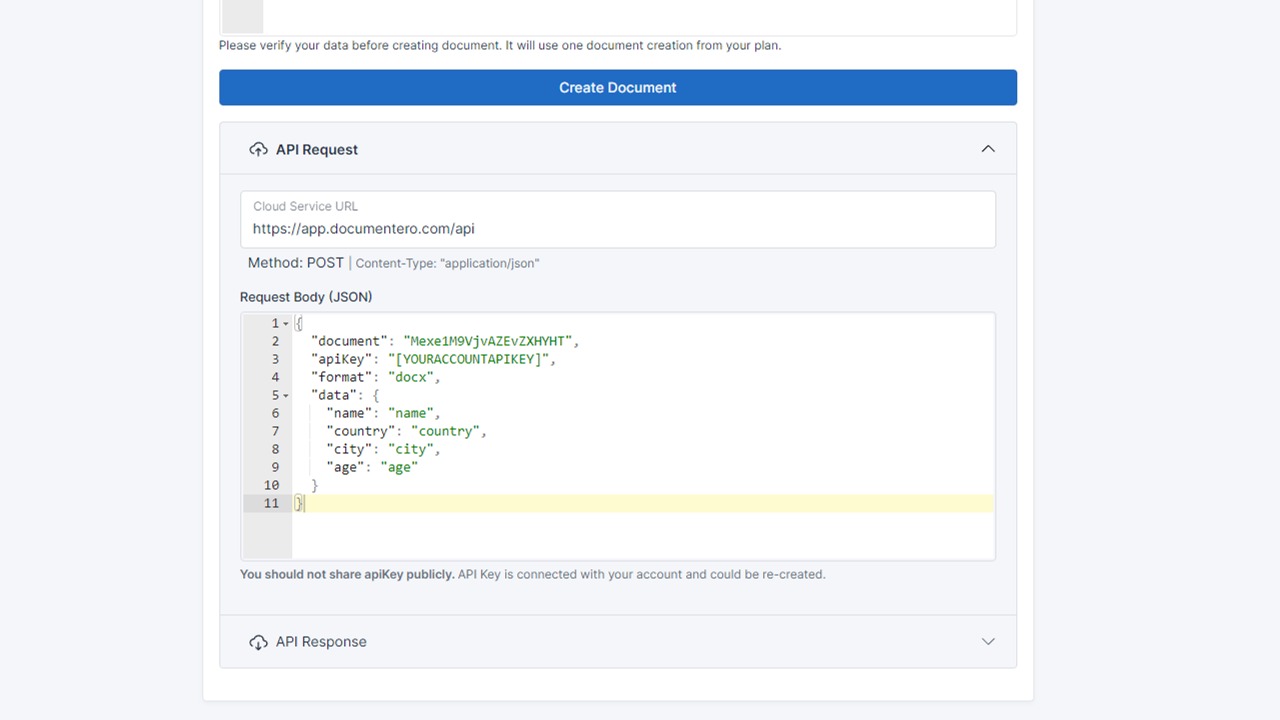 You can also generate documents from scratch using API/JSON.
Generate documents using API/JSON.
You can integrate Documentero with your system or automated process using our Cloud Service.
Once you upload your template, you can call our RESTful API with template identifier, apiKey assigned to your account, and JSON with data for individual fields in your document.
Our Cloud Service will generate ready-to-use documents in seconds.
There is a playground in the app to generate documents with a sample payload (created based on the document template).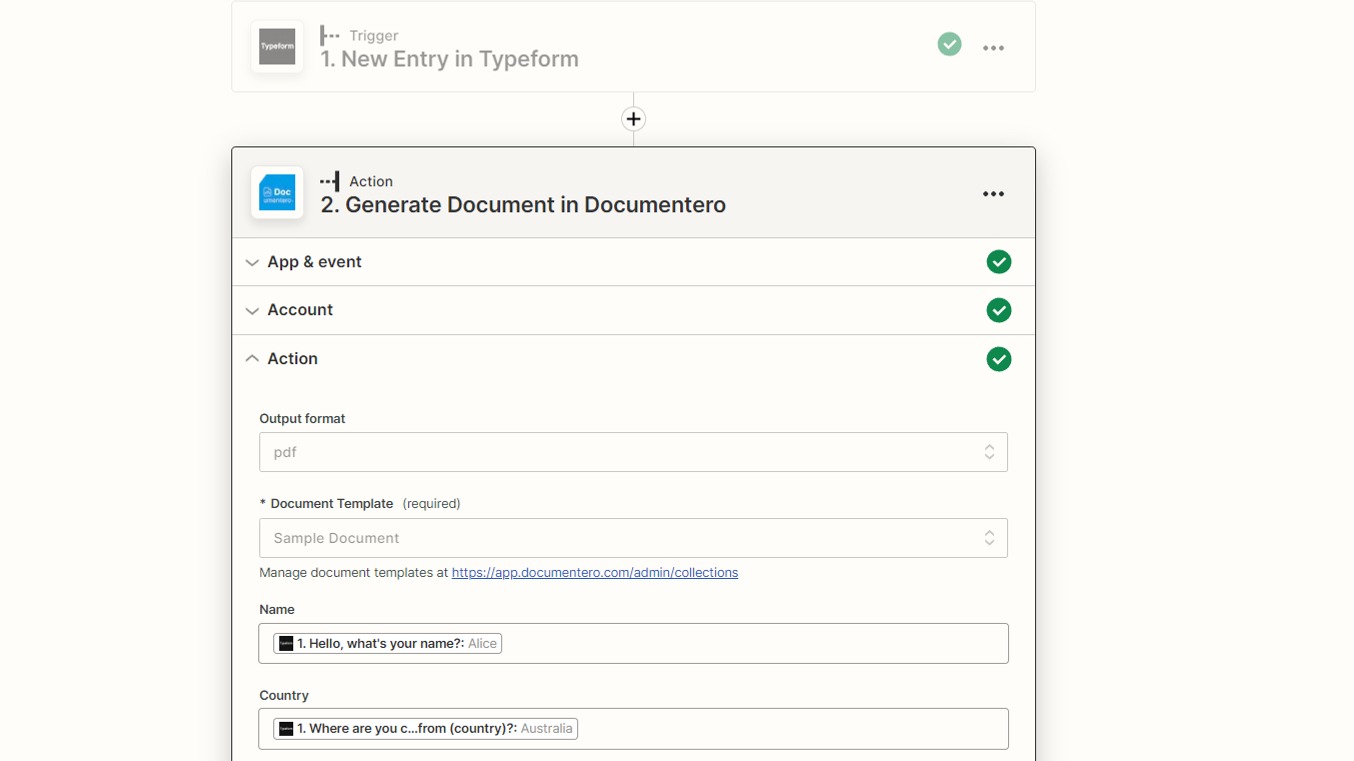 Generate documents with Documentero and enjoy a wide variety of integrations/apps using Zapier.
Integrate your workflow with 5000+ apps using Zapier.
Once you upload your document template, we will analyze all fields, sections, and line items.
Then, when you connect Documentero with Zapier, you can map all fields you need from your trigger/application to the field in your document template without any coding involved.
Documentero exposes two actions in Zapier:
Generate Document Action
Generate Document and Send as Email Attachment Action
What are you still waiting for?
Get access to Documentero today!
Plans & features
Deal terms & conditions
Lifetime access to Documentero – Documents Automation

You must redeem your code(s) within 60 days of purchase

All future Standard Plan updates

Stack up to 3 codes
Specification:
Documentero – Documents Automation
Plan 1

All features above included
300 document generations/month
10 document templates
Unlimited pages & fields
Integrations with 5000+ apps using Zapier
Shareable forms + emails
Generate using API/JSON
Cloud API service

Plan 2

All features above included
1,000 document generations/month
20 document templates
Unlimited pages & fields
Integrations with 5000+ apps using Zapier
Shareable forms + emails
Generate using API/JSON
Cloud API service

Plan 3

All features above included
2,500 document generations/month
50 document templates
Unlimited pages & fields
Integrations with 5000+ apps using Zapier
Shareable forms + emails
Generate using API/JSON
Cloud API service