Easy Videomaking
Do you need video content? This is the online course you need!
You will learn the secrets of Videomaking and Smartphone Videography in less than three hours and you'll be crafting powerful videos that will boost your business, expand your social media and sell your products in a metter of days!
"Easy Videomaking" has a clear and precise structure which allows you to find all the info you need in no time. No more watching long, incomprehensible YouTube tutorials, and no more searching endlessly for tips on obscure websites.
The course is constantly updating, you will have access to future content without additional costs.
You can take the course anywhere, with any device, at any time.
Promotional, travel, vlog, documentary, real estate, food, fitness… you name it!
Overview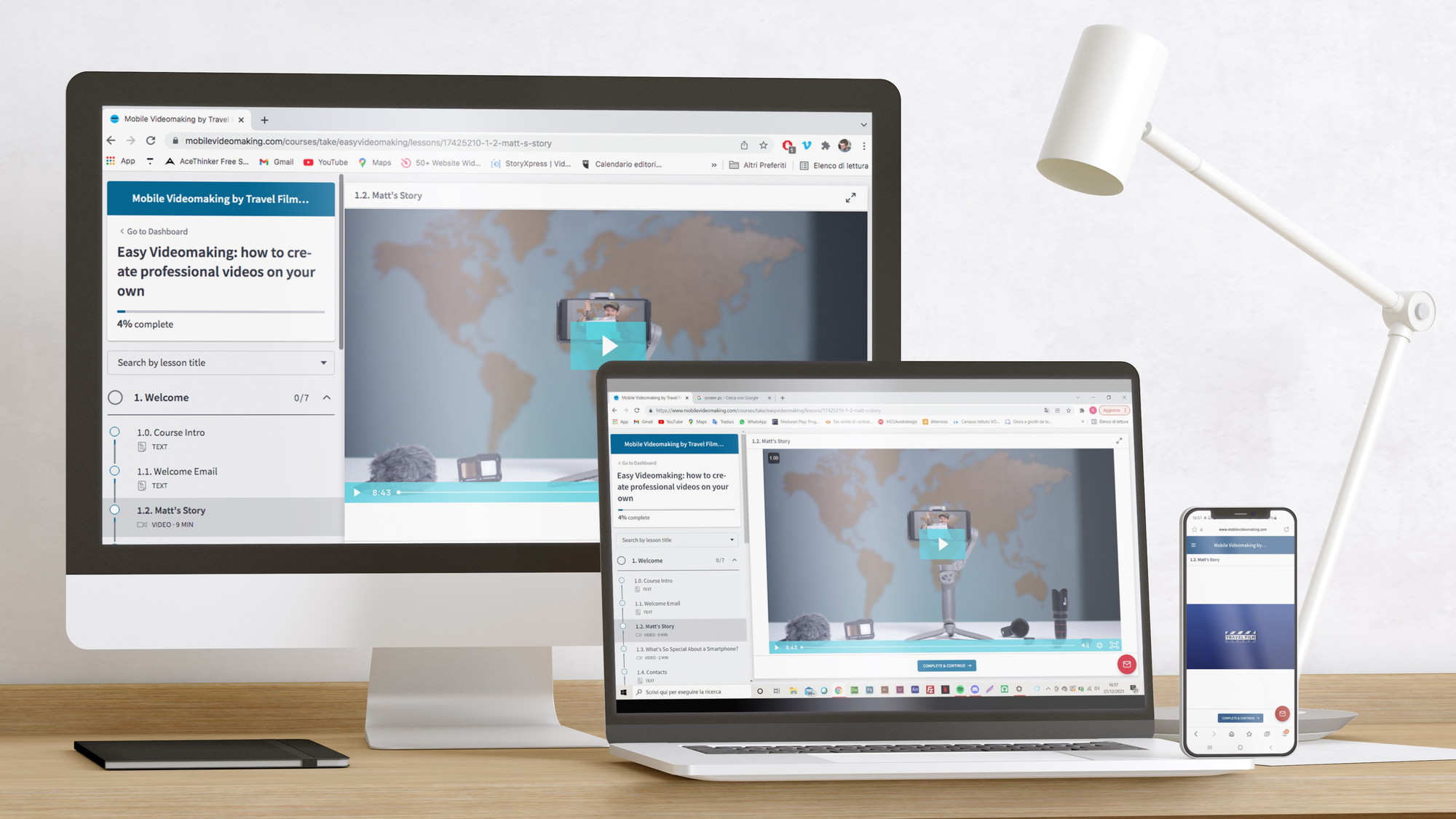 Plans & features
Deal terms & conditions
Lifetime access to Smartphone Videomaking Free Webinar Plan

You must redeem your code(s) within 60 days of purchase

All future Smartphone Videomaking Free Webinar Plan updates

Please note: This deal is not stackable
Specification:
Easy Videomaking
Easy Videomaking

Access detailed videos and tutorials that teach you how to create "king" content for your marketing
Understand the principles of filmmaking and storytelling
Learn how to shoot pro videos of real estate, courses, fitness, travel, vlog, documentary, etc
Learn all the secrets of Smartphone Cinematography
Learn to edit both on your smartphone and with a computer
Get valuable downloadable resources (contracts, sound effects and video LUTs)
Be part of the online community available for members to exchange feedback and ideas
Access decades of filmmaking expertise
Follow our always growing Video Marketing Secrets and enjoy Special Discounts with our partners
Best for: small businesses, influencers, remote workers, freelancers, vloggers, mentors, teachers