Feedback Farm – Plus exclusive
Overview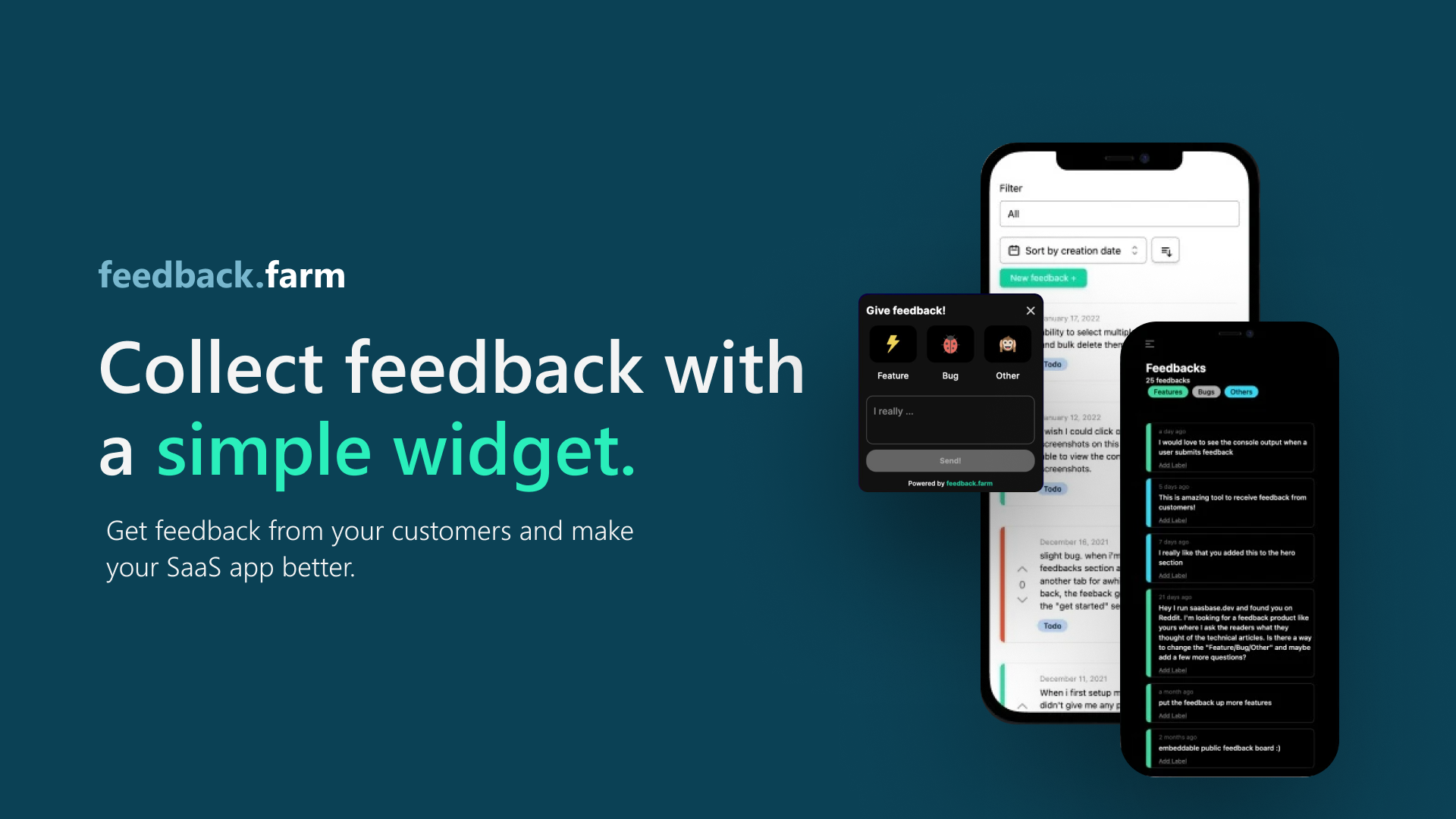 Get the feedback you need to be successful and take your launch to a whole new level.
You can use our own widget (HTML / React) or build your own with our rest API.
Receive feedback in your dashboard and create a public board of feedback you have received to engage with your community.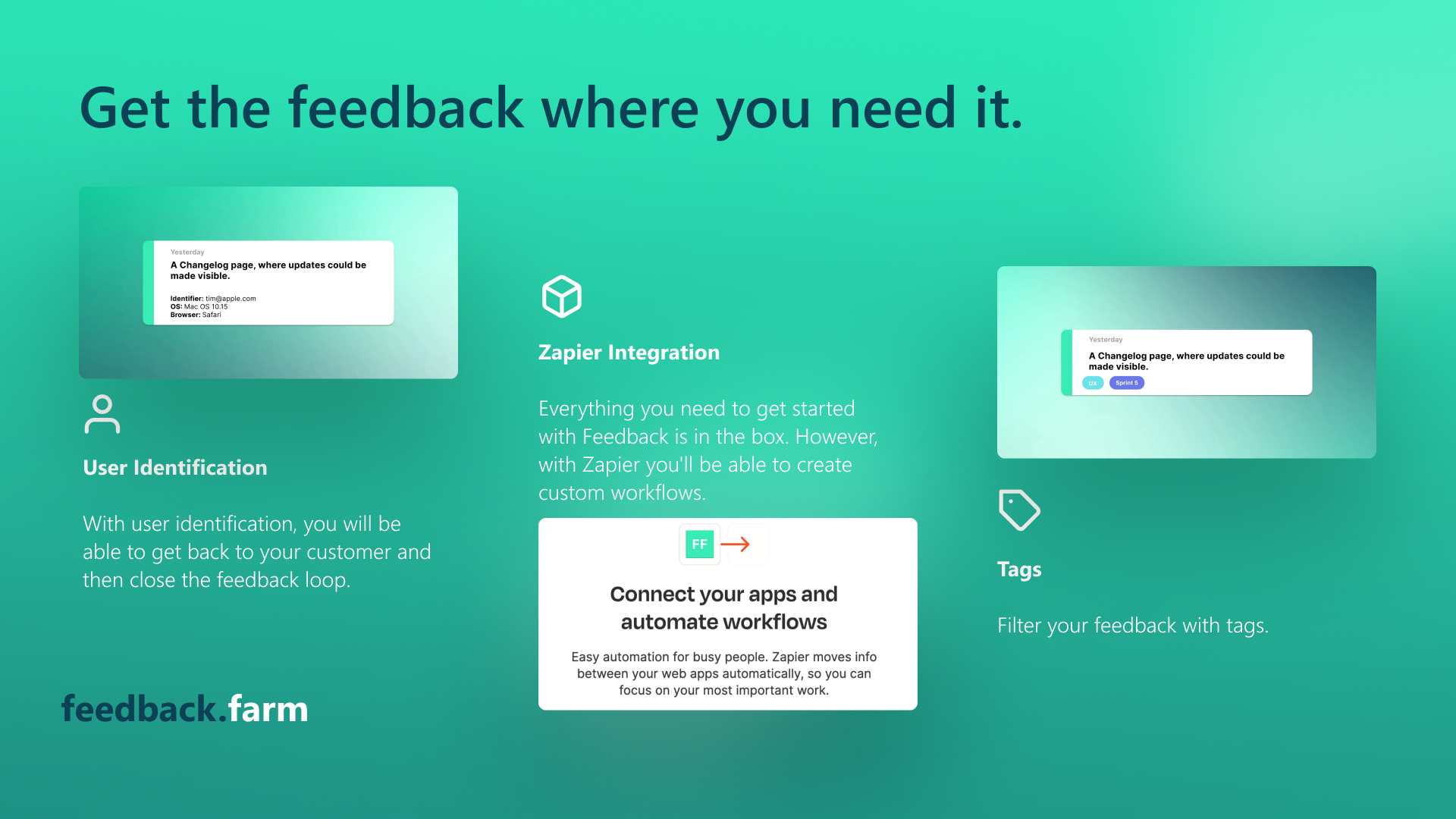 We made this process easy… and we did it for you.
Collecting user feedback shouldn't be like pulling teeth.

That's our belief… and we know it's yours as well!
With Feedback Farm, you can display your company's belief in transparency by sharing your public roadmap.
An upvote feature also allows users to comment directly on that roadmap and provide valuable insights as to what they want to see from your next release.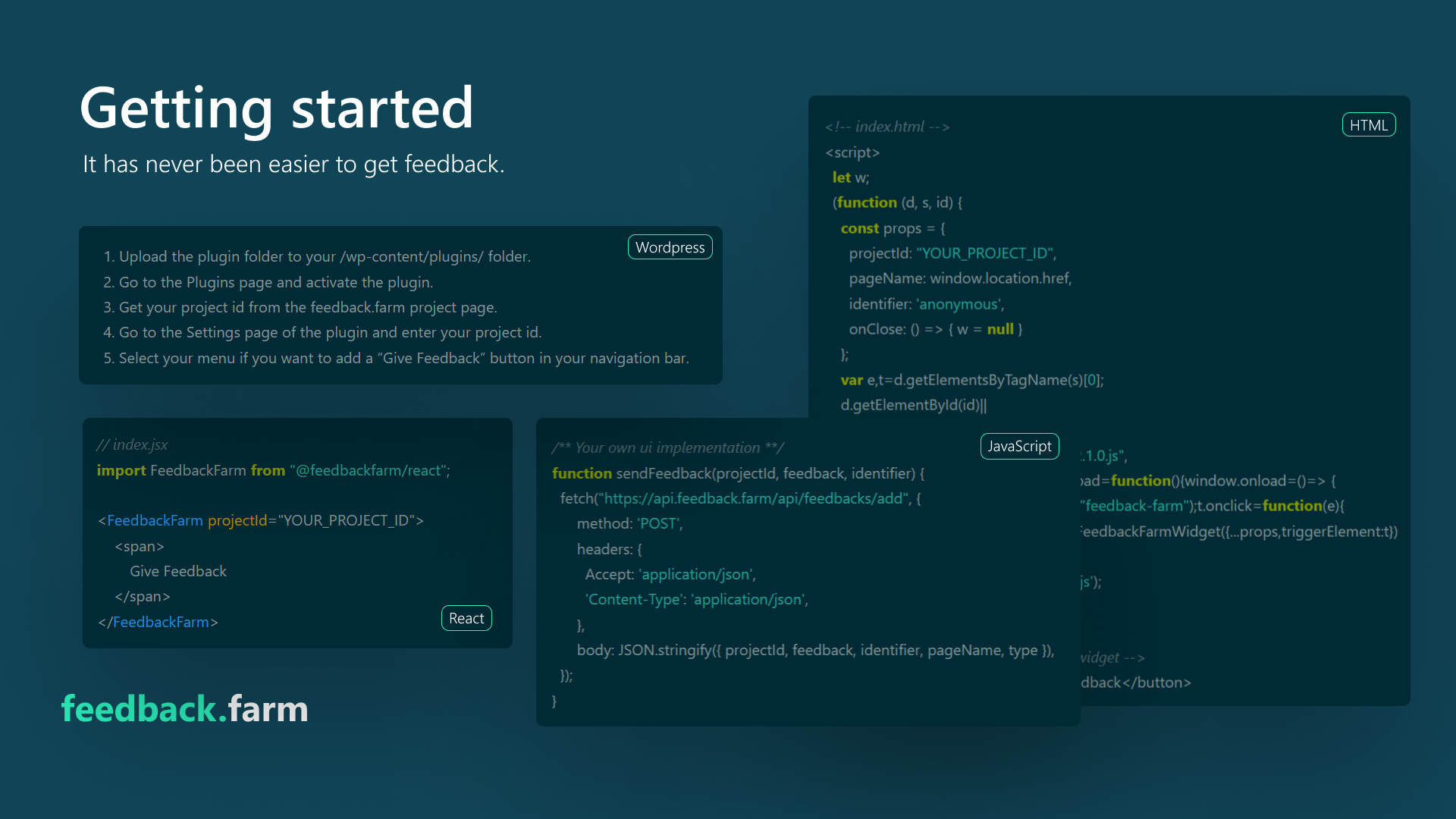 Check out some of our many options and integrations.
Feedback Farm also has a Zapier integration, so you can now send your feedback to one of the 4000+ Zapier integrations available.
It's just yet another way we're working hard to make your life easier.
Be there for your customer.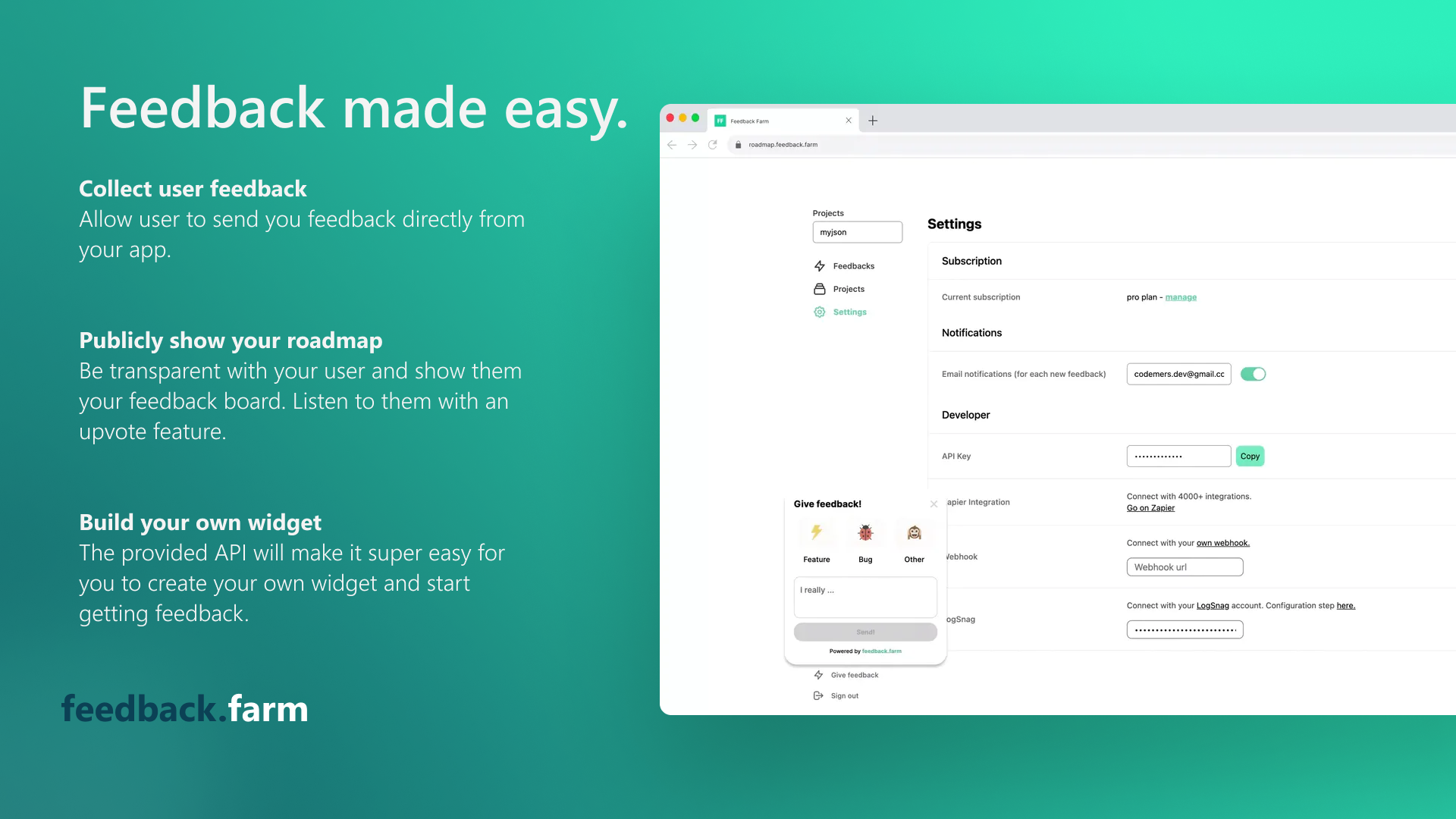 Ease of use is the name of the game when it comes to Feedback Farm!
Build in public. Build with confidence.
That's the name of the game when it comes to Feedback Farm.
Start growing your SaaS application with this Feedback Farm – Plus exclusive now!
Plans & features
Deal terms & conditions
Lifetime access to Feedback Farm – Plus exclusive Plan

You must redeem your code(s) within 60 days of purchase

All future Feedback Farm – Plus exclusive Plan updates

Please note: This deal is not stackable
Specification:
Feedback Farm – Plus exclusive
Feedback Farm - Plus exclusive

Out of the box beautiful widget for HTML / React / Wordpress
Build your own widget
Start collecting feedback in less than 15 minutes
Zapier integration
Unlimited projects
Unlimited feedbacks
White labeling
Public board
Public board upvote and comment