Overview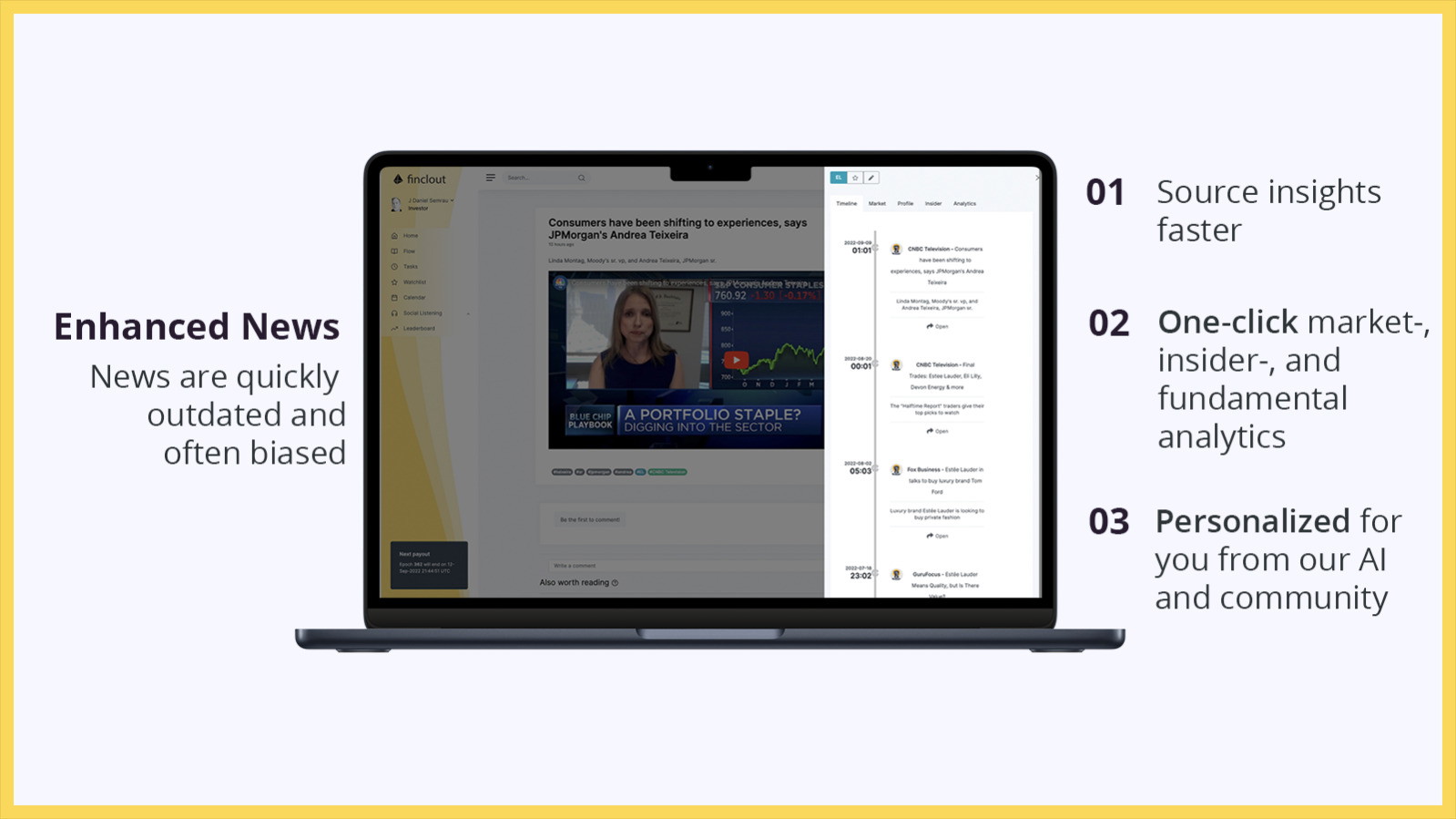 Engage with the financial news in a new way to find the long tail.
How does Finclout work?
We listen on social platforms to a panel of pre-vetted high-clout key opinion leaders.
Our Hyperfocus AI tags, ranks, and categorizes insights to automatically match your Eigensocial needs.
Easily digestible augmented audiovisual content is prepared so you can gain a deeper understanding quicker.
Our smart community answers your questions and rewards you for insights.
Earn revenue shares for participating on the platform
On Finclout CTR doesn't matter because the platform is not advertising-based. Traditional newspapers optimize their headlines for click-through rates (CTR).
This makes finding a good long tail that supports asymmetric returns much harder.
What we need are well-established, factual answers. We desire well-crafted opinions and abstract ideas supported by technical information.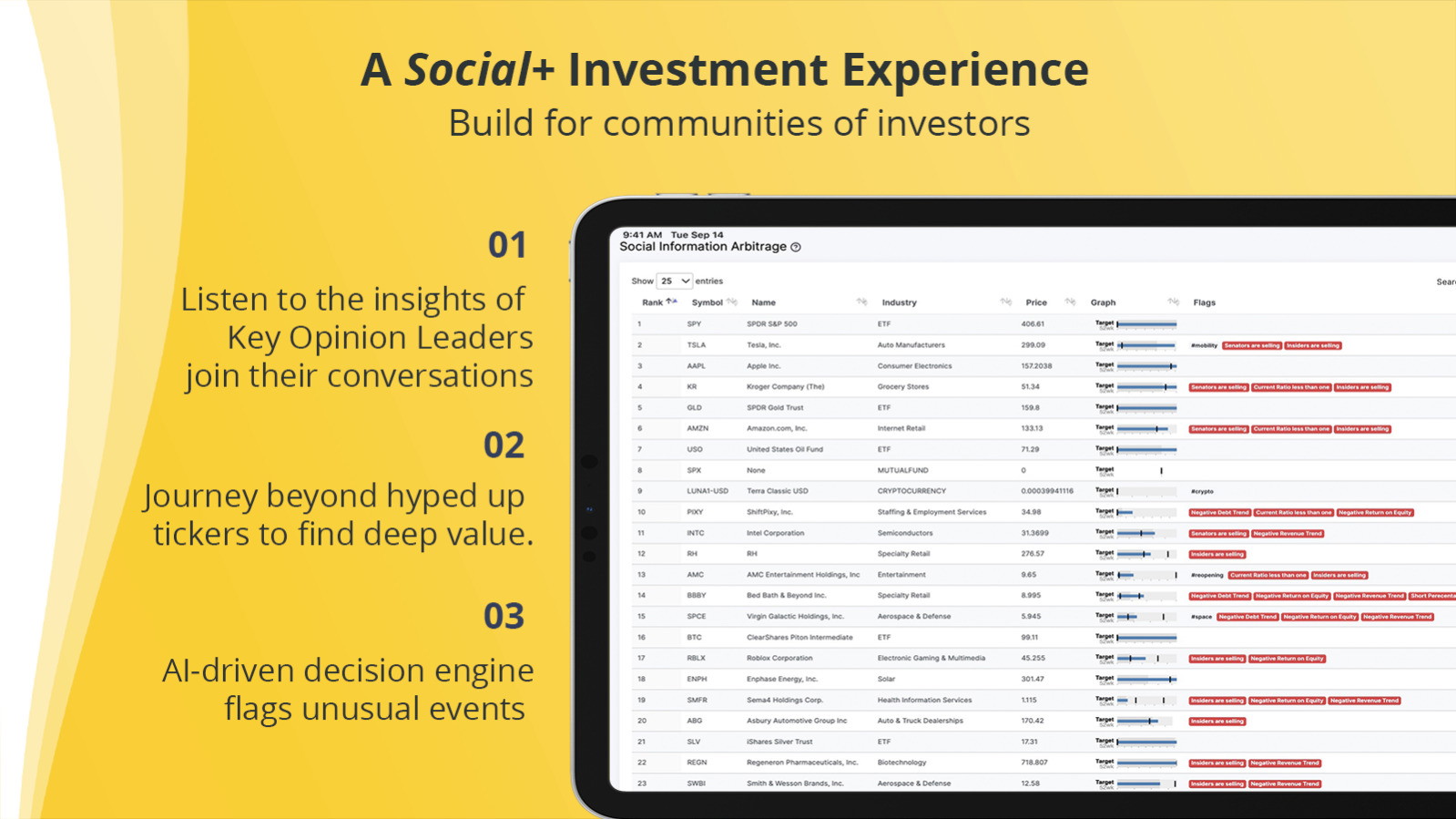 We listen for you to quality sources across the Internet.
Read news in an enhanced context accessible through a one-click overlay.
Review a timeline of relevant social and main-street posts filtered through our quality gates.
Avoid FOMO by getting a market overview fast to understand where the investment opportunity is on a larger scale.
Analyze a selection of KPIs based on the investment tools used by the most renowned investors.
See insider transactions, shareholder mix, and transactions by politicians.
Deep-dive into the discussions of the community.
Because we know that news is biased, outdated, and noisy, shining the 'actual facts' spotlight on the news makes building a solid opinion easy.
The Internet is a busy place and it's hard to keep up-to-date with all the news, posts, opinions, and insights.
Finclout makes listening cross-social effective, as the Hyperfocus AI algorithm only surfaces important posts from Key Opinion Leaders and makes them easily discoverable for you.
Deep value can be found in ideas before they are driven by hype and make mainstream news. On Finclout, trending tickers are enhanced with red flags, analytics, and timelines, which makes scouting deals super easy.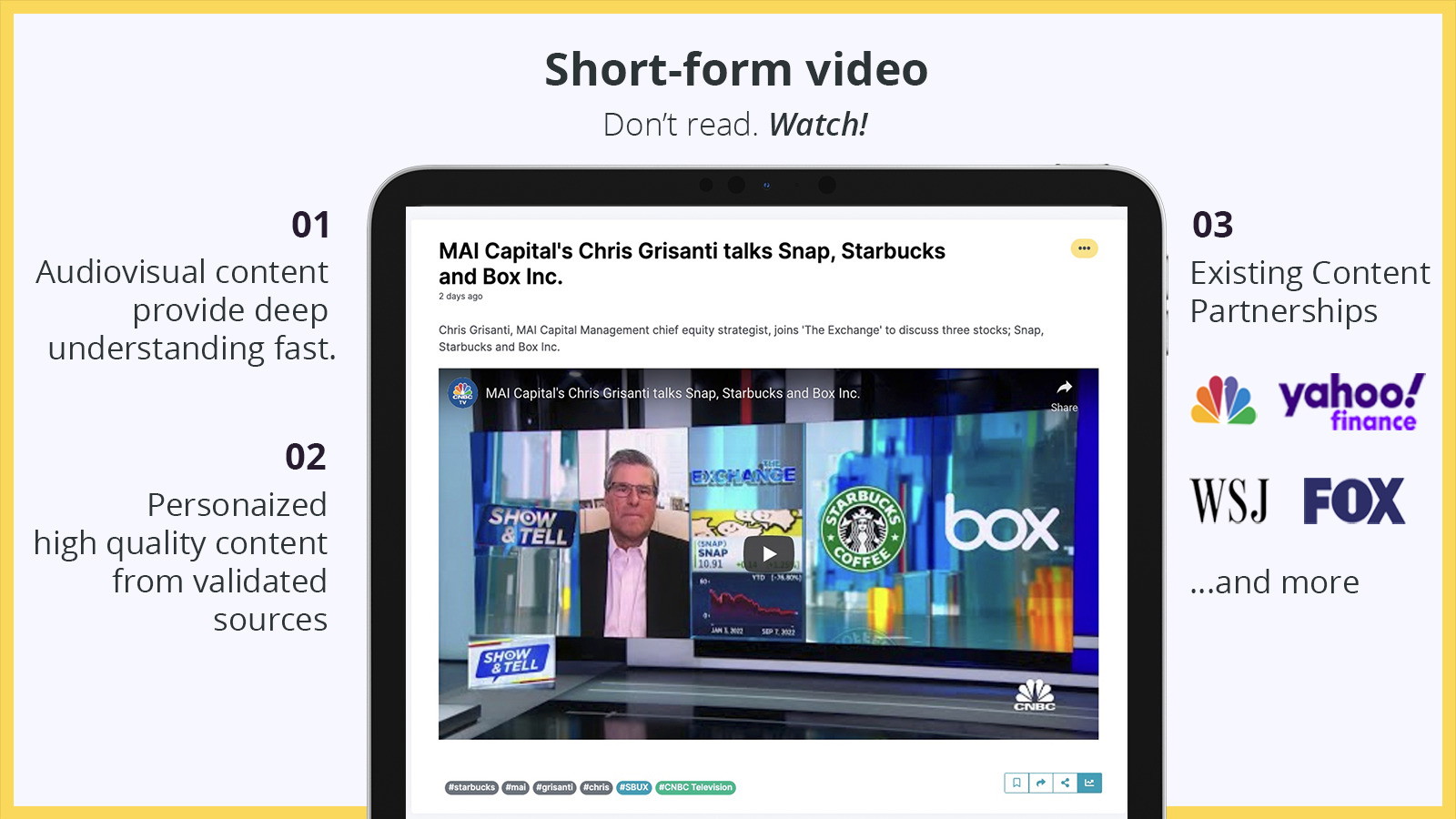 Don't read. Watch!
In the Web 2.0 world, we create more content than ever before in the history of humanity.
Yet, most of this is unread.
In Trading, the velocity of information is ultra-high. This provides a fertile ground for news apps like Twitter and/or Stocktwits.
For long-term investing, sites like the Wall Street Journal, Seeking Alpha, and Motley Fool provide deep and sophisticated analysis which is outdated after a quarter.
We have content partnerships in place with respected sites to surface high-quality videos for you.
On Finclout, we aim to occupy a content niche where information can be quickly discovered, consumed, and re-used so you can make the right decision with confidence.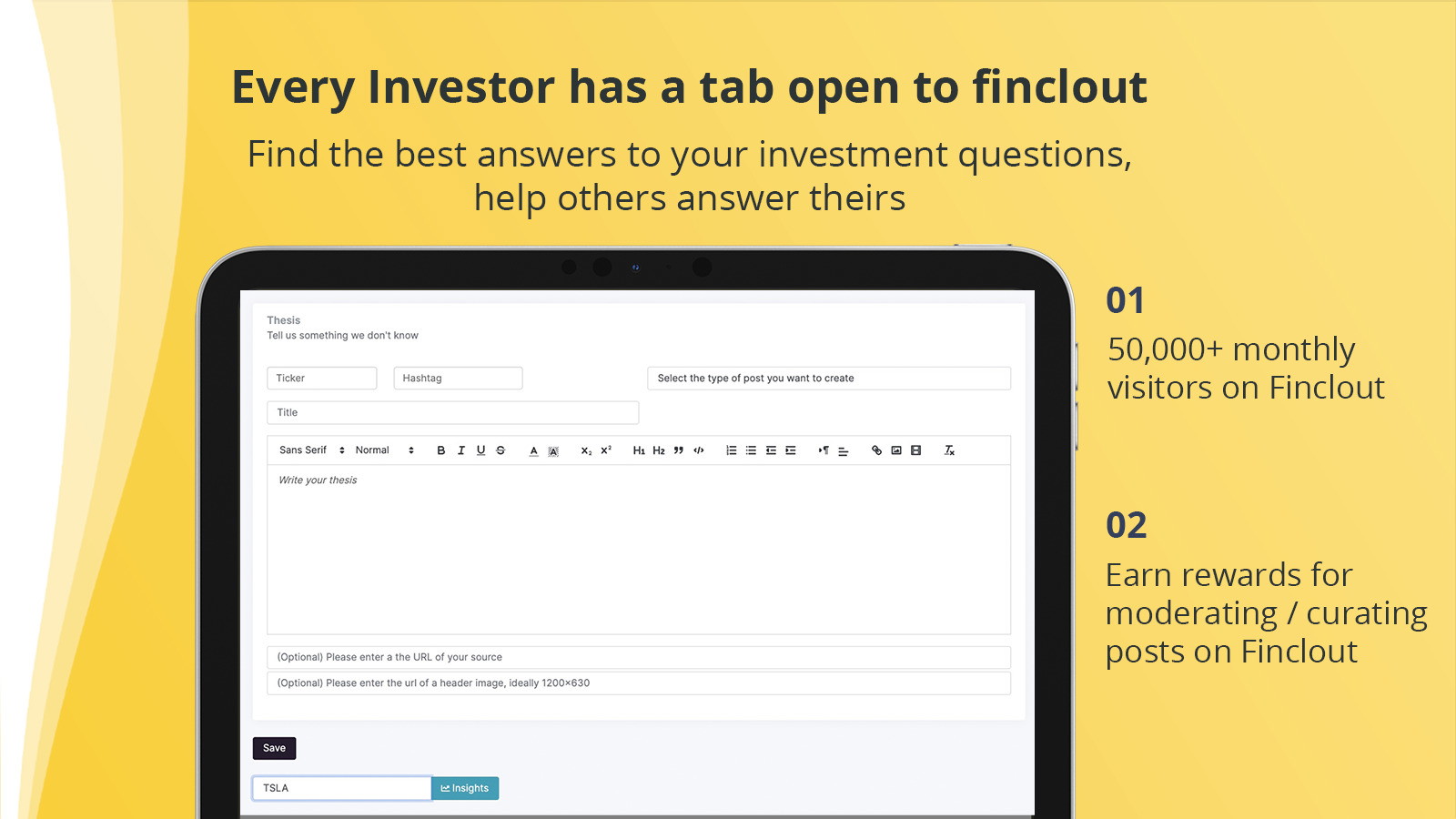 Every investor has a tab open to Finclout.
We are on a mission to improve the knowledge of retail investors by operating a Web3 community platform.
On today's social networks, disinformation propagates quickly. This leads to a fast distribution of scams and pump-n-dump schemes.
Current social networks don't address this properly and make good insights hard to find.
We want to help investors read news with confidence and deliver the right insights to help us all grow.
We started Finclout to give us retail investors a powerful voice to listen, respond, and continually improve.
Finclout offers a peer-reviewed financial "clout" that provides transparency about your expertise to the community.
On Finclout, all users are incentivized moderators and curators of content. Earn crypto by answering questions and providing insights that the community values.
Get access to Finclout today!
Plans & features
Deal terms & conditions
Lifetime access to Finclout

You must redeem your code(s) within 60 days of purchase

All future plan updates

Please note: This deal is not stackable
Finclout

Unlimited watchlist
Unlimited search
Advanced creator tools
Advanced social listening
Subscription NFT (NFT)
Premium support
Watch audiovisual short-form content from Bloomberg, WSJ, blogs, and social
Easy tracking of Key Opinion Leaders
Personalized discovery enhanced by semantic tags, decision engine, and smart filters
One-step earnings through Omni-PoS treasury payouts
Access to our supportive community for support
See the bias and difference in opinions across different outlets
Effective and battle-tested creator tools built within our strong partner network