Overview
Gravitec is an easy-to-use web push service that boosts your website's traffic by converting one-time visitors to subscribers.
Gravitec helps you increase website traffic, stay top of mind, and boost conversions by making it a cinch for visitors to subscribe to your push notifications.
Install Gravitec in seconds using the WordPress plugin with one click, code-free integration, or add a code snippet to the main HTML template of your website.
The WordPress plugin lets you compose and send automatic push notifications without ever visiting the web dashboard.
You'll be able to automatically send a push notification after publishing an article on WordPress and even add images and UTM tags to your notifications.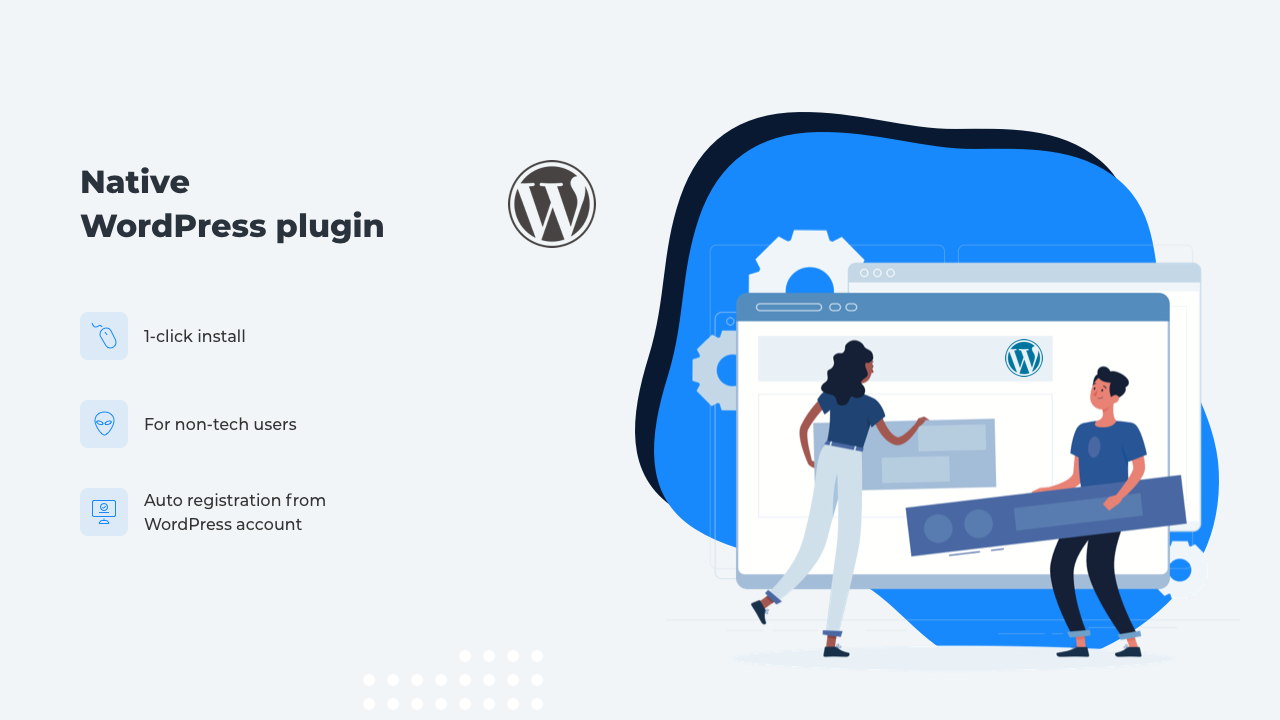 Install and start using Gravitec's native WordPress plugin in just seconds!
Gravitec gives you all the options you need to make an impression with your push notification permissions prompt.
Choose when and where to show the prompt, and then add your own text to give visitors the little boost of encouragement they need.
All permission prompts meet Google's requirements for user interaction, increasing both UX and subscription rates.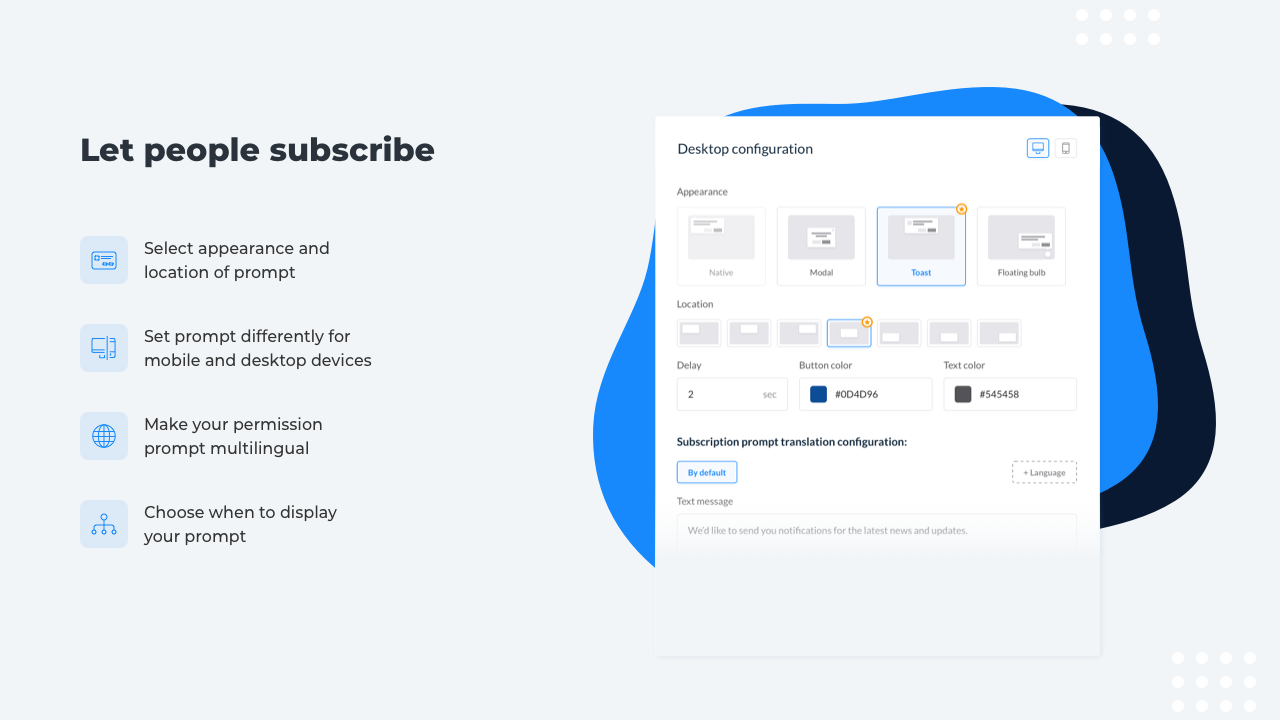 Choose where and when your permission prompts appear, plus what they say!
Gravitec makes it easy to create targeted campaigns by allowing you to pull basic segmentation information from a subscriber's browser.
Then, you can target users by the operating system, country, city, language, and browser, so you can create precise campaigns.
The advanced segmentation options allow you to target subscribers based on their behavior.
You'll also be able to automatically or manually create these segments for maximum flexibility and engagement.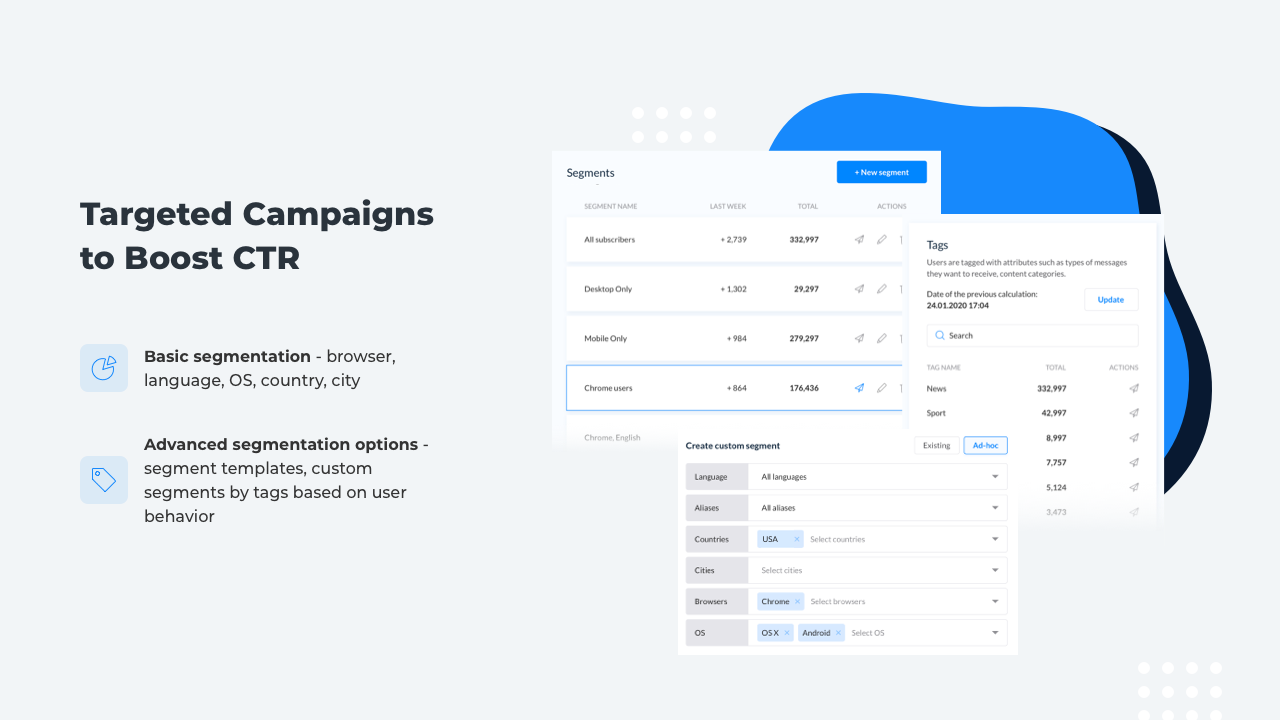 Use basic and advanced segmentation for precise targeting of your campaigns.
Send the right content to the right subscribers using no-code automations you can set up in just a few clicks.
You can automatically send campaigns based on notification elements from site metadata, allowing you to save time while getting the most out of all the tools.
With RSS to Push, you can immediately notify subscribers about new content, or send a daily or weekly roundup of your most popular content with Push Digest.
Best of all, you'll be able to create a welcome message for new subscribers and send drip push campaigns for targeted notifications over time.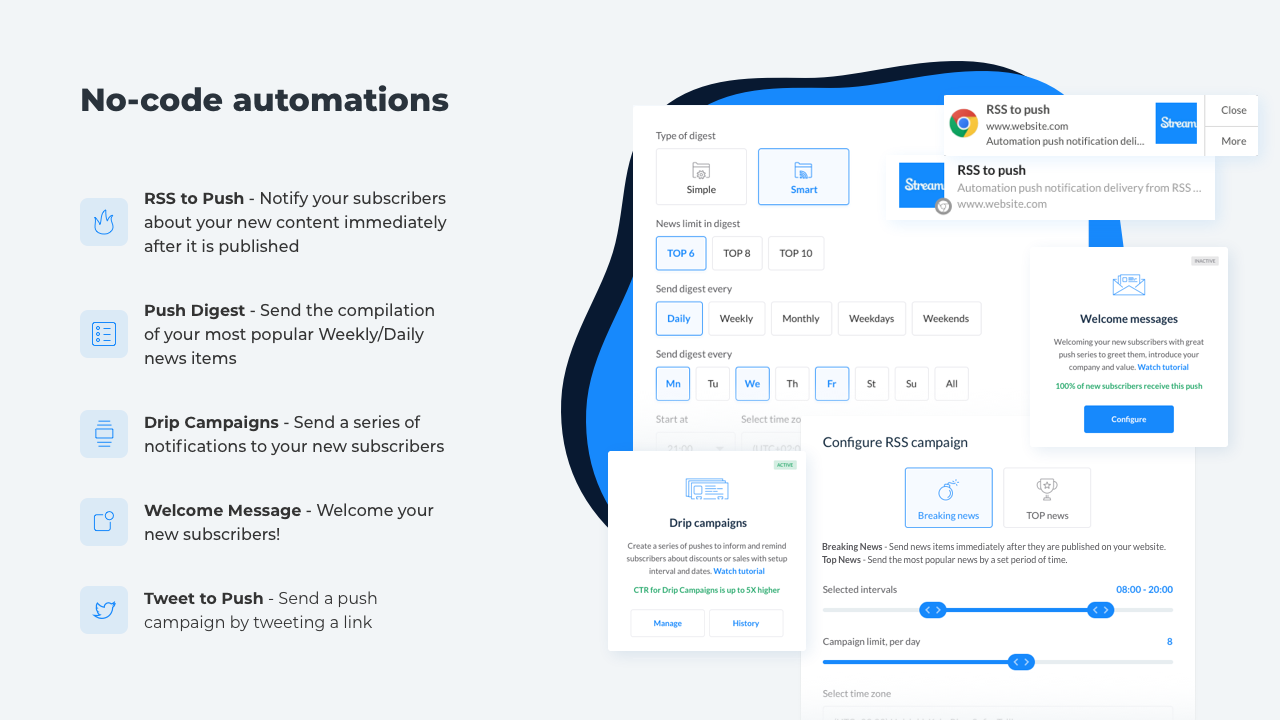 Get more out of your push notification campaigns by using Gravitec's set-and-forget automations.
Your website is a tasty buffet of great content, and you want to make sure people keep coming back for more. ("All-you-can-eat hot takes!")
Gravitec helps you increase your site traffic, improve user engagement, and boost conversions with targeted, automated push notification campaigns.
Make sure your site has more pull than ever.
Get lifetime access to Gravitec today!
Plans & features
Deal terms & conditions
Lifetime access to Gravitec

All future Business Plan updates

You must redeem your code(s) within 60 days of purchase

Stack up to 6 codes

GDPR compliant

Available for new Gravitec users and returning AppSumo purchasers

Previous AppSumo customers who purchased Gravitec can buy more codes to increase their feature limits

Previous AppSumo customers will be grandfathered into the new feature limits
60 day money-back guarantee. Try it out for 2 months to make sure it's right for you!
Features included in all plans
RESTful API

Removable Gravitec.net copyright

Zapier integration

WordPress plugin
Single

All features above included
30,000 subscribers per site
Unlimited sites
Unlimited users
Unlimited automations
Unlimited notifications

Double

All features above included
60,000 subscribers per site
Unlimited sites
Unlimited users
Unlimited automations
Unlimited notifications

Multiple

All features above included
100,000 subscribers per site
Unlimited sites
Unlimited users
Unlimited automations
Unlimited notifications

4 Codes

All features above included
150,000 subscribers per site
Unlimited sites
Unlimited users
Unlimited automations
Unlimited notifications

5 Codes

All features above included
220,000 subscribers per site
Unlimited sites
Unlimited users
Unlimited automations
Unlimited notifications

6 Codes

All features above included
300,000 subscribers per site
Unlimited sites
Unlimited users
Unlimited automations
Unlimited notifications