How to Start & Scale an Etsy Shop: A Beginner's Guide
Whether you're interested in starting your own Etsy shop or improving your existing shop, this is for you! In this ebook, I'll walk you through the steps, checklists, templates, and resources I've used to scale my Etsy shop, so you can do the same!
From finding your niche with unique products to creating on-brand Etsy listings that actually convert, this eBook will help you set up your store properly for success!
Want to scale your Etsy shop? You'll learn how to set up email coupon campaigns, create your own flywheel strategy, and capitalize on your best listings, for you to make your 10th, 100th, and 1000th sale!
By following the tips in this guide, you can give your shop the best chance to succeed, and you will be on your way to making a living doing what you love.
Did I mention you will get all my templates and checklists?
Overview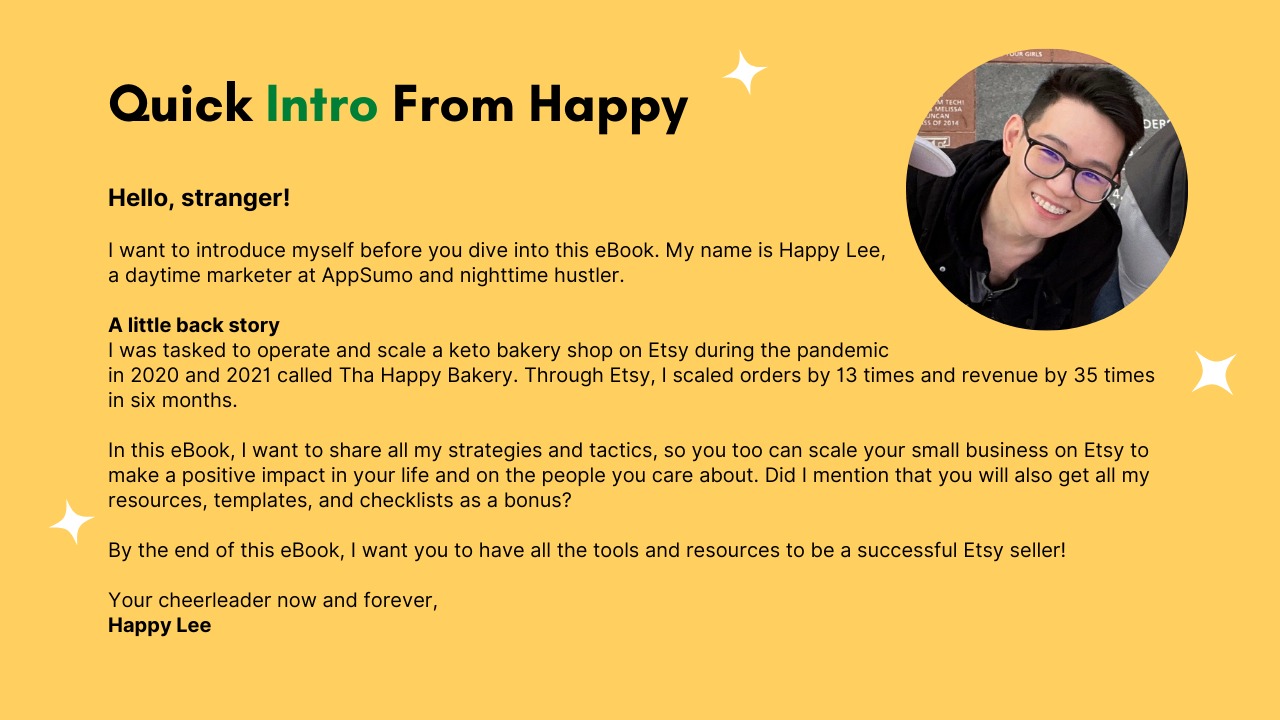 Plans & features
Deal terms & conditions
Digital download of How to Start & Scale an Etsy Shop: A Beginner's Guide

This deal is non-refundable
Specification:
How to Start & Scale an Etsy Shop: A Beginner's Guide
How to Start & Scale an Etsy Shop: A Beginner's Guide

When to use a personal website, Shopify, or Etsy
How to set up a successful Etsy shop
How to conduct keyword research for your products
How to convert viewers into customers with your listings
How to get multiple "Best Seller" products that rank high on Etsy
Learn what it takes to run a successful Etsy business
Bonus #1: Etsy shop starter checklist, photo checklist, listing description template
Bonus #2: Printing and shipping resources, design and branding tools
Bonus #3: Profit & Loss Statement Template with built-in formula and instructions for easy use
Bonus #4: Thank-You card templates I used to get over 689+ 5-star reviews

How to Start & Scale an Etsy Shop: A Beginner's Guide