Overview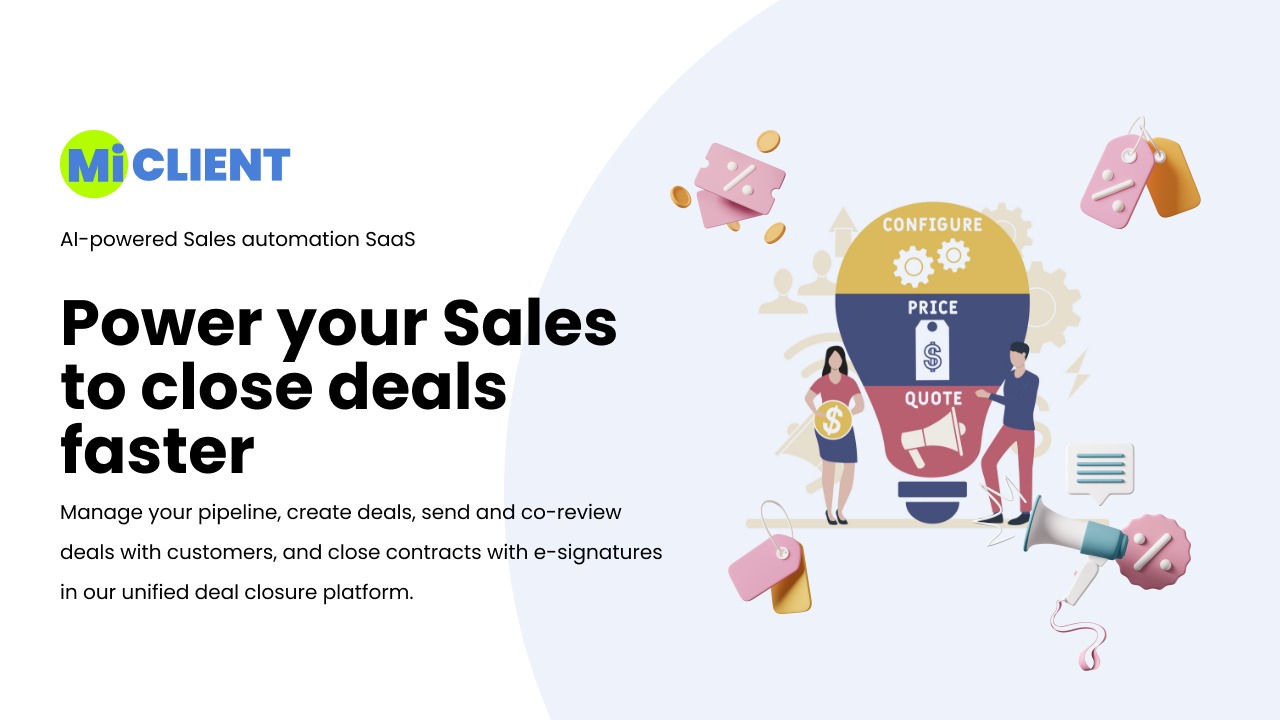 Close deals faster and more efficiently with MiCLIENT.
Sales teams today spend a lot of time closing a deal on actions like creating a proposal or a quotation, sending that over, following up with customers, negotiating with hot prospects, signing contracts, and collecting payments to eventually close the deal.
All this happens outside their CRMs and on different tools.
Moreover, sales teams often track their opportunities on Excel.
Surely, there has got to be a better way, right?
Thanks to MiCLIENT, now there is!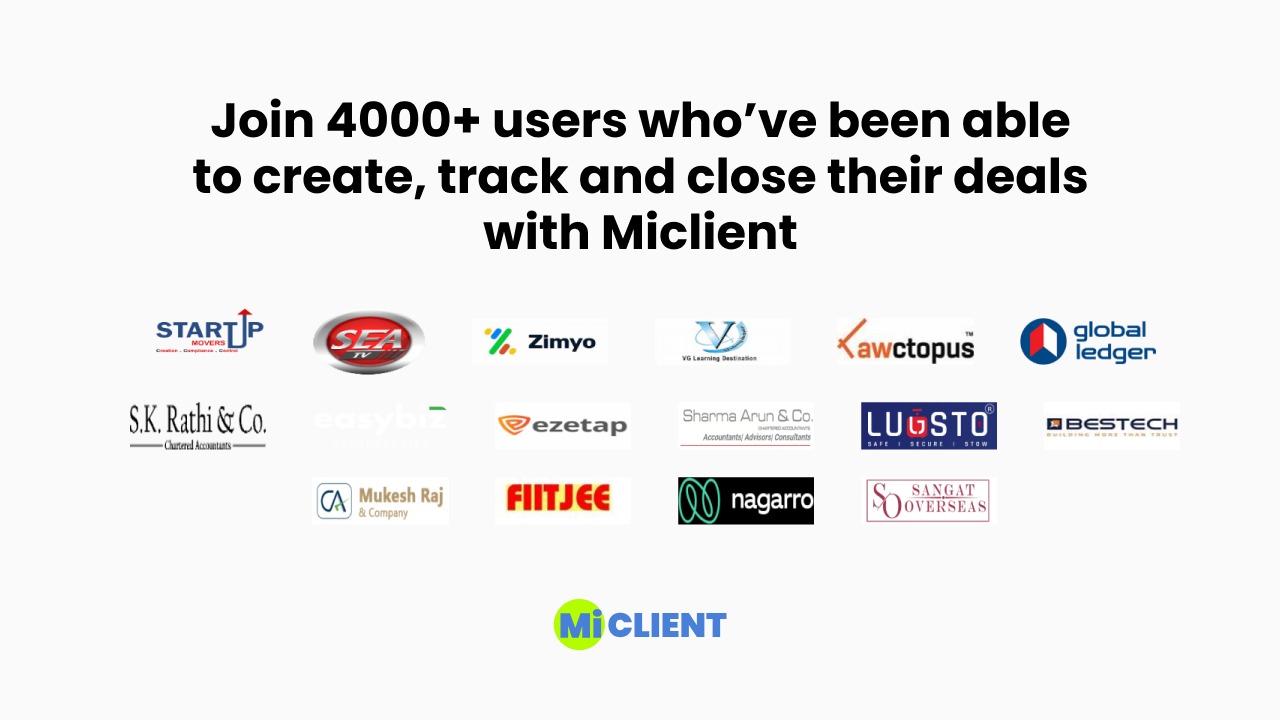 Over 4000 customers use and love MiCLIENT.
MiClient is a deal closure platform that was founded by experienced sales leaders.
These leaders recognized the need for a new generation of sales solutions to address the rapid changes brought on by the evolution of digital buyers and sellers.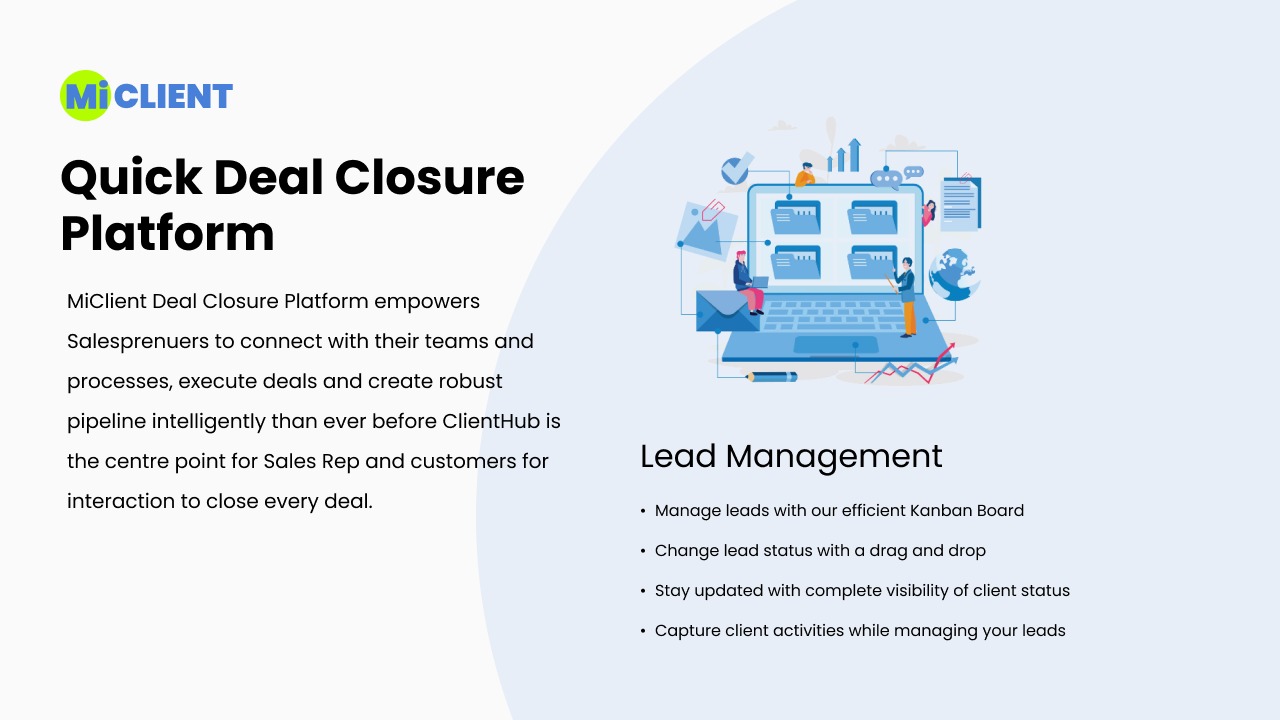 Lead management and deal closure have both never been easier thanks to MiCLIENT.
MiCLIENT automates the client interaction process with improved proposal conversion.
Work with the world's most effective sales teams, continually learning from their evolving sales process and results – allowing you and your team to optimize the customer sales process as well as overall performance.
MiCLIENT supports this with a commitment to product innovation that keeps customers at the forefront.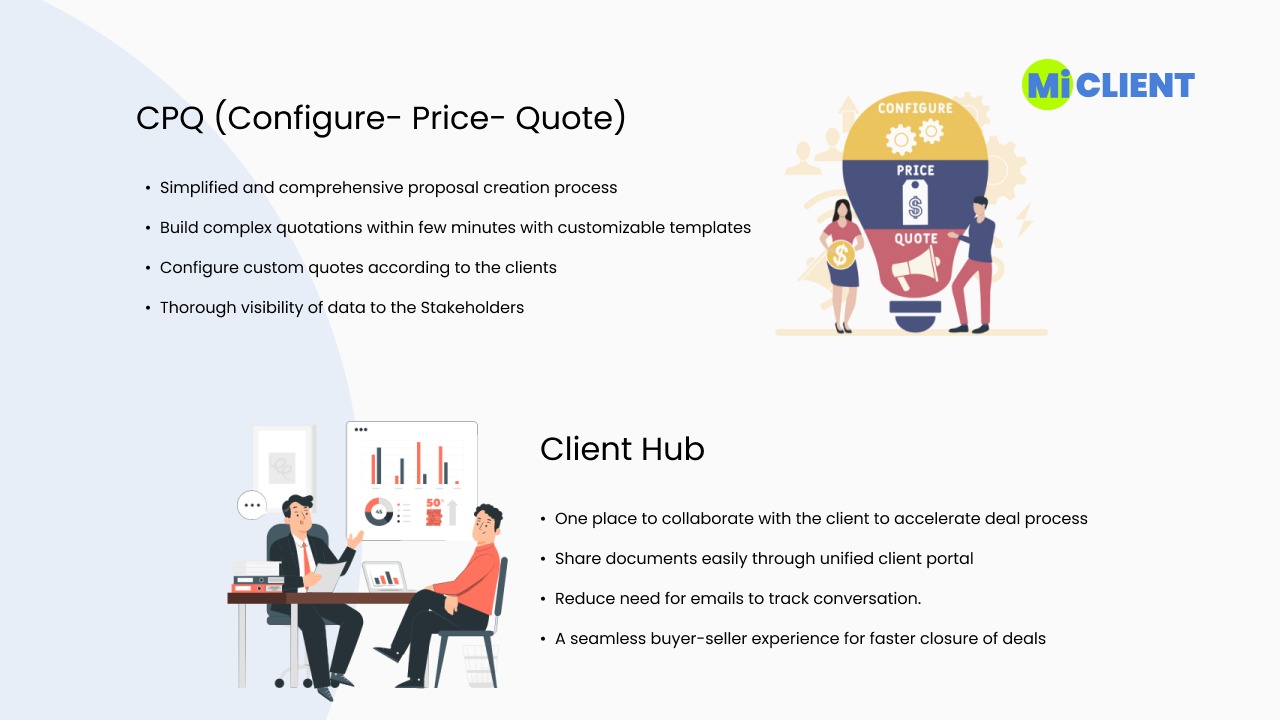 CPQ stands for configure, price, then quote… which makes the process as easy as 1-2-3.
MiCLIENT helps sales teams track their deals as well as helps them close the deals faster.
It provides a superior customer experience through branded docs, automations, and a unique customer portal.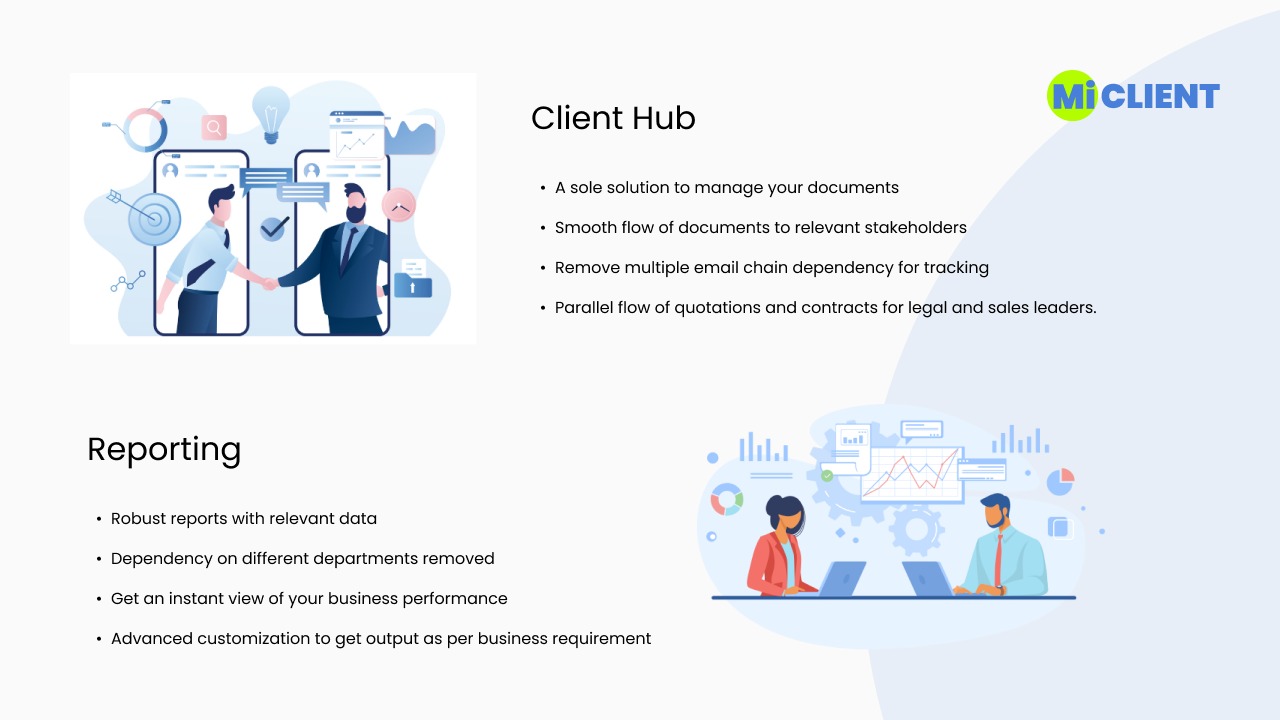 Gathering data through comprehensive reports will allow you to gain greater visibility into your business performance.
MiCLIENT is on a mission to be the world's fastest-growing deal automation software.
It is a market-ready product that is quickly scaling customers by leveraging ecosystem partnerships.
Help your sales team simplify the entire process from prospects to closure.
Get access to MiCLIENT now!
Plans & features
Deal terms & conditions
Lifetime access to MiCLIENT

You must redeem your code(s) within 60 days of purchase

All future Business Plan updates

Please note: This deal is not stackable