Ocoya
Keeping track of all your social media accounts can feel like you're single-handedly responsible for organizing the entire Macy's Thanksgiving Day parade. ("Oops, I forgot to invite Santa!")
And while there are plenty of tools out there to help you design and schedule posts, they take a ton of time and effort to master.
Wish you could ease the grunt work and manage all your content marketing in one place?
Added to wishlist
Removed from wishlist
0
Overview
Ocoya is an all-in-one marketing solution that helps you effortlessly create, automate, and manage high-converting campaigns.
Ocoya lets you jumpstart the design process with a built-in template library packed with fully customizable designs for your marketing campaigns.
With over 10,000 image and video templates at your fingertips, you'll be able to quickly create professional graphics that are perfect for your projects.
The intuitive drag-and-drop editor lets you easily design content using custom fonts, colors, backgrounds, and layouts.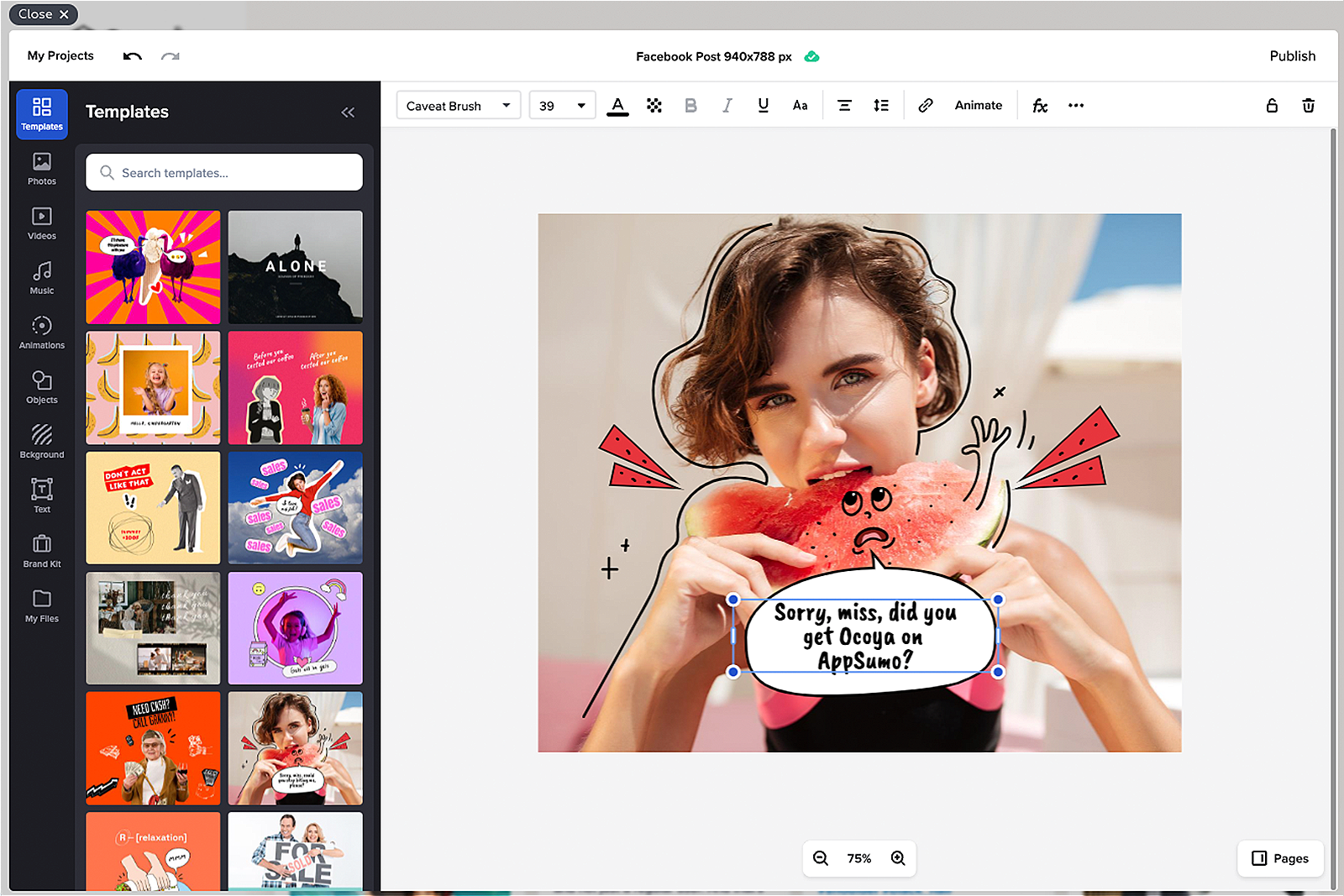 Create eye-catching content for your marketing campaigns with Ocoya's built-in template library and intuitive drag-and-drop editor.
Thanks to Ocoya's AI copywriter feature, you can level up your social media marketing.
Just type up a simple idea for a post (your grammar doesn't even have to be on point!) and the AI copywriter will generate engaging captions and suggest relevant hashtags in seconds.
This platform also has a powerful link shortening feature, so you can shrink your URLs directly within the caption editor, shorten links in bulk, and even generate QR codes.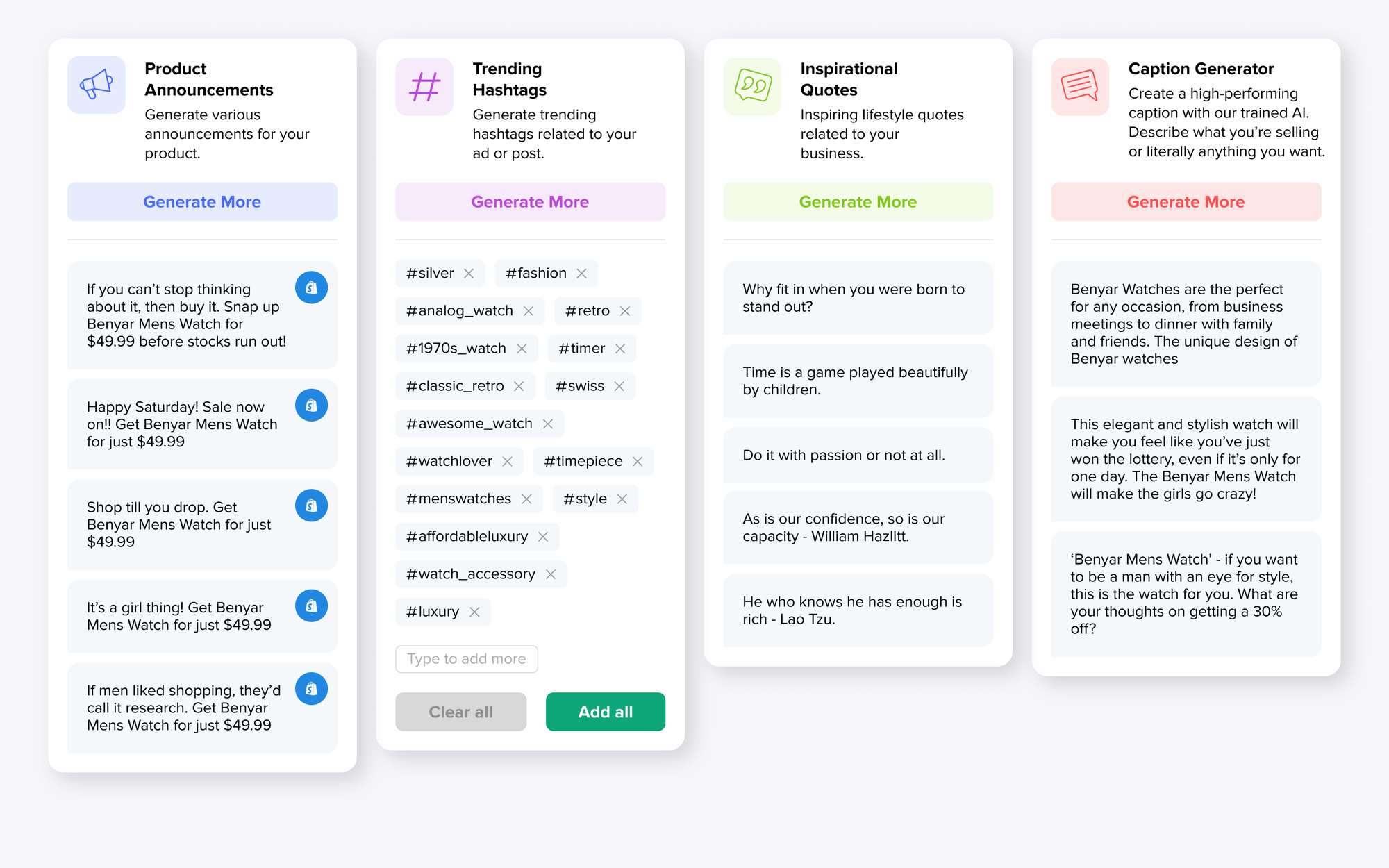 Generate engaging captions and trending hashtags for your social media posts in seconds with our AI copywriter.
Beyond captions and hashtags, you need compelling copy content in order to connect with your customers and drive more conversions.
That's why our AI copywriter also helps you generate copy in 26 languages for all your marketing campaign needs, whether that's for your Google Ads, YouTube channel, newsletter, blog, or webpage.
Provide a brief description and let the AI copywriter do the rest, creating memorable copy tailored to the platform of your choice.
Best of all, Ocoya gives you options, so you'll be able to produce several pieces of copy to choose from, make changes to, and save for later.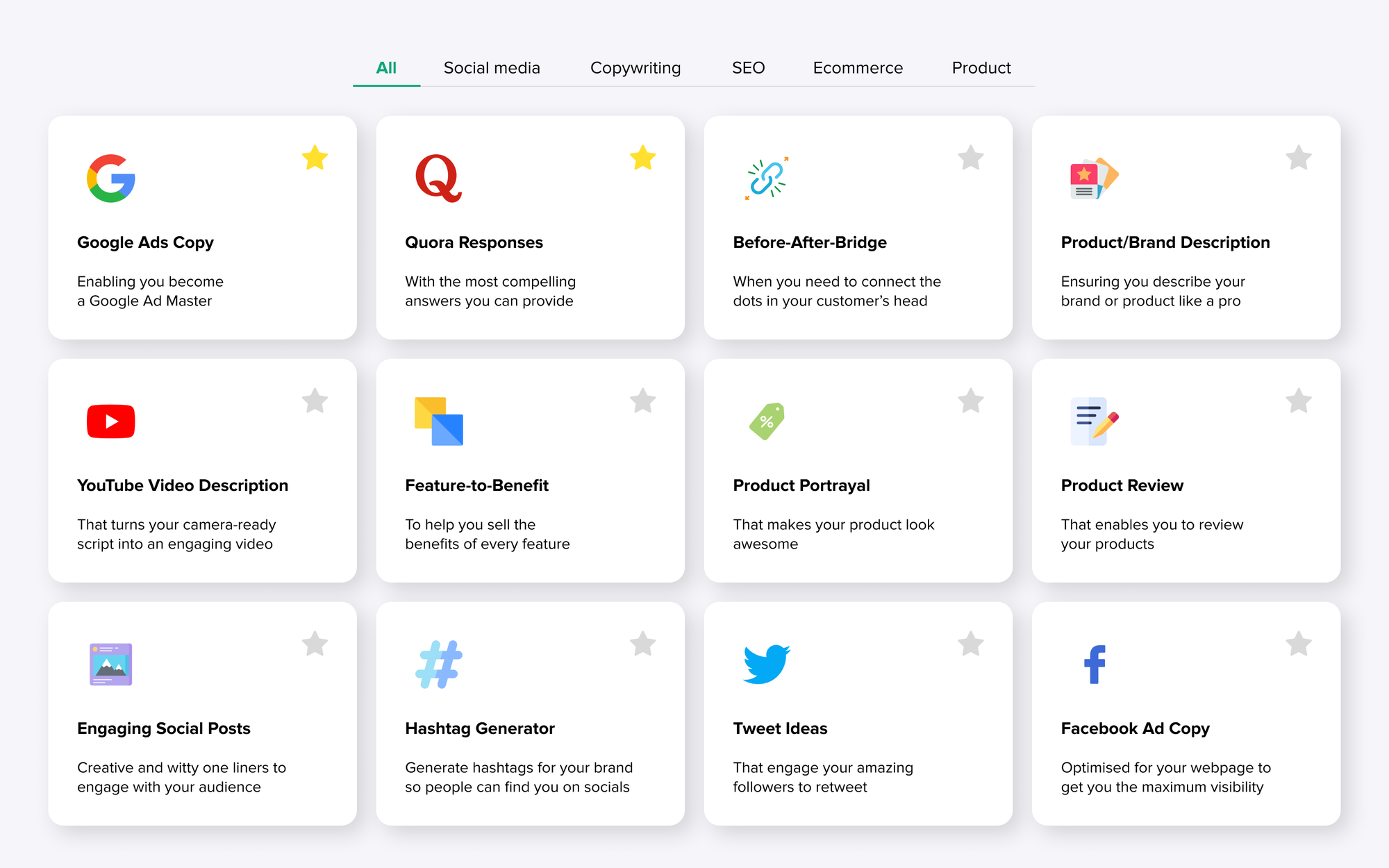 Ocoya produces high-converting copy in 26 languages for Google Ads, blogs, webpages, and more!
With Ocoya, you can post simultaneously to all your favorite social channels, like Facebook, Instagram, Twitter, and LinkedIn to maximize your reach.
You'll be able to create and schedule posts in advance, so your posts will make the highest impact and optimize your conversion rates.
Key Performance Indicators (KPIs) and built-in suggestions for improvement allow you to effortlessly monitor your campaign's performance and fine tune your marketing strategy.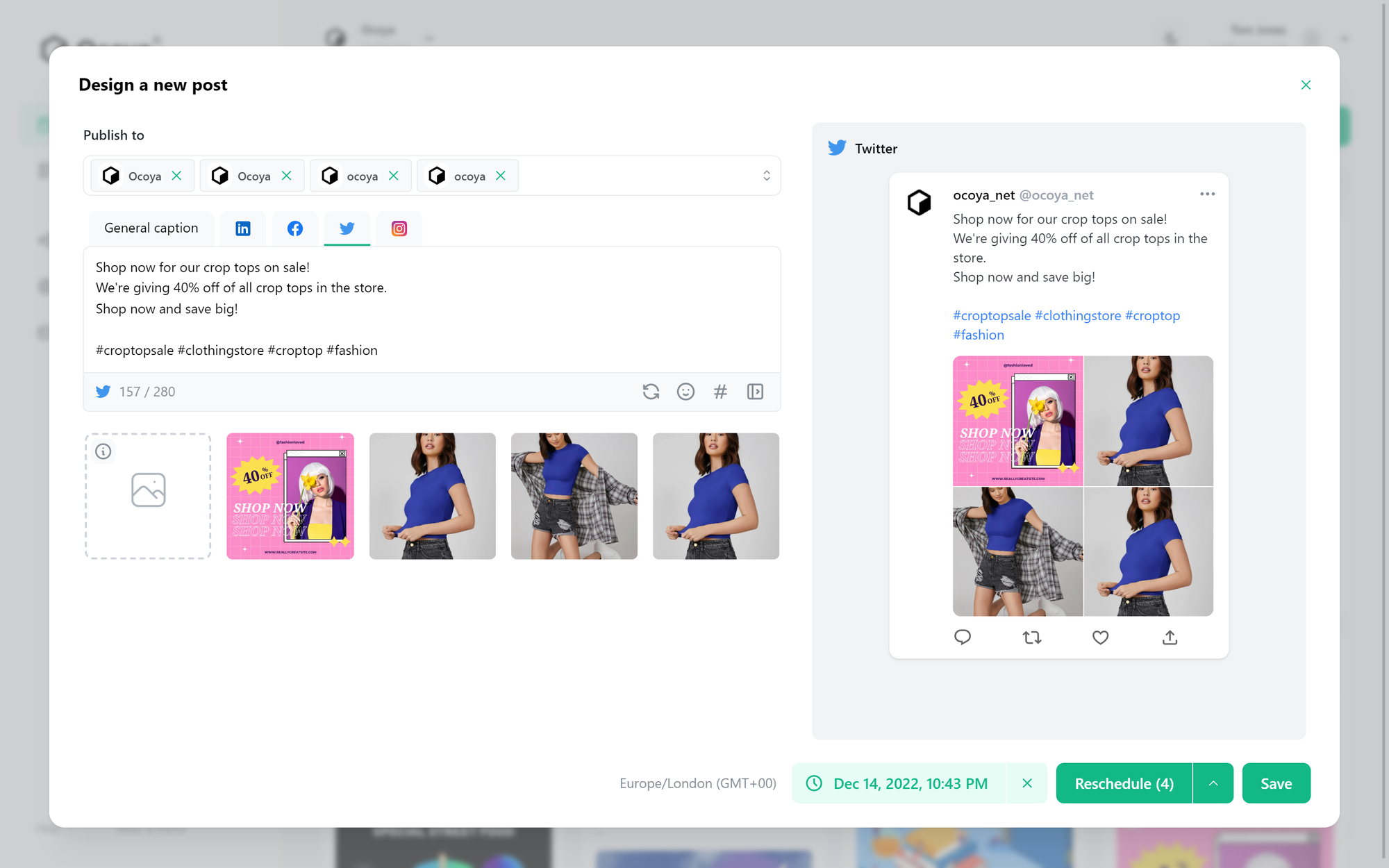 Create and schedule posts on all your favorite social channels at once, with guidance from advanced KPIs.
Planning a successful digital marketing campaign can feel like you're searching for the perfect ratio of cookie-to-cream in an Oreo. (FYI, there's Original, Double Stuf, Mega Stuf, and Thins.)
With Ocoya, you get a content marketing platform that helps you streamline content creation, scheduling, and analytics all in one place.
Run your marketing campaigns on autopilot.
Get lifetime access to Ocoya today!
Plans & features
Deal terms & conditions
Lifetime access to Ocoya

All future Silver (codes 1–2), Gold (codes 3–6), or Diamond (codes 7+) Plan updates

You must redeem your code(s) within 60 days of purchase

Stack unlimited codes

GDPR compliant

Previous AppSumo customers who purchased Ocoya can buy more codes to increase their feature limits

Previous AppSumo customers will be grandfathered into the new feature limits

Each additional code applied unlocks 25 social profiles, 16 team members, and 4 workspaces

Stacking 20+ codes unlocks the Platinum Plan
Single

All features above included
25 social profiles
16 team members
4 workspaces
Unlimited use of AI copywriter

Double

All features above included
50 social profiles
32 team members
8 workspaces
Unlimited use of AI copywriter

Multiple

All features above included
75 social profiles
48 team members
12 workspaces
Unlimited use of AI copywriter

3 Codes

All features above included
75 social profiles
48 team members
12 workspaces
Unlimited use of AI copywriter

4 Codes

All features above included
100 social profiles
64 team members
16 workspaces
Unlimited use of AI copywriter

5 Codes

All features above included
125 social profiles
80 team members
20 workspaces
Unlimited use of AI copywriter

6 Codes

All features above included
150 social profiles
96 team members
24 workspaces
Unlimited use of AI copywriter

7 Codes

All features above included
175 social profiles
112 team members
28 workspaces
Unlimited use of AI copywriter
Advanced analytics
Branded reports
REST API

8 Codes

All features above included
200 social profiles
128 team members
32 workspaces
Unlimited use of AI copywriter
Advanced analytics
Branded reports
REST API

9 Codes

All features above included
225 social profiles
144 team members
36 workspaces
Unlimited use of AI copywriter
Advanced analytics
Branded reports
REST API

10 Codes

All features above included
250 social profiles
160 team members
40 workspaces
Unlimited use of AI copywriter
Advanced analytics
Branded reports
REST API