Overview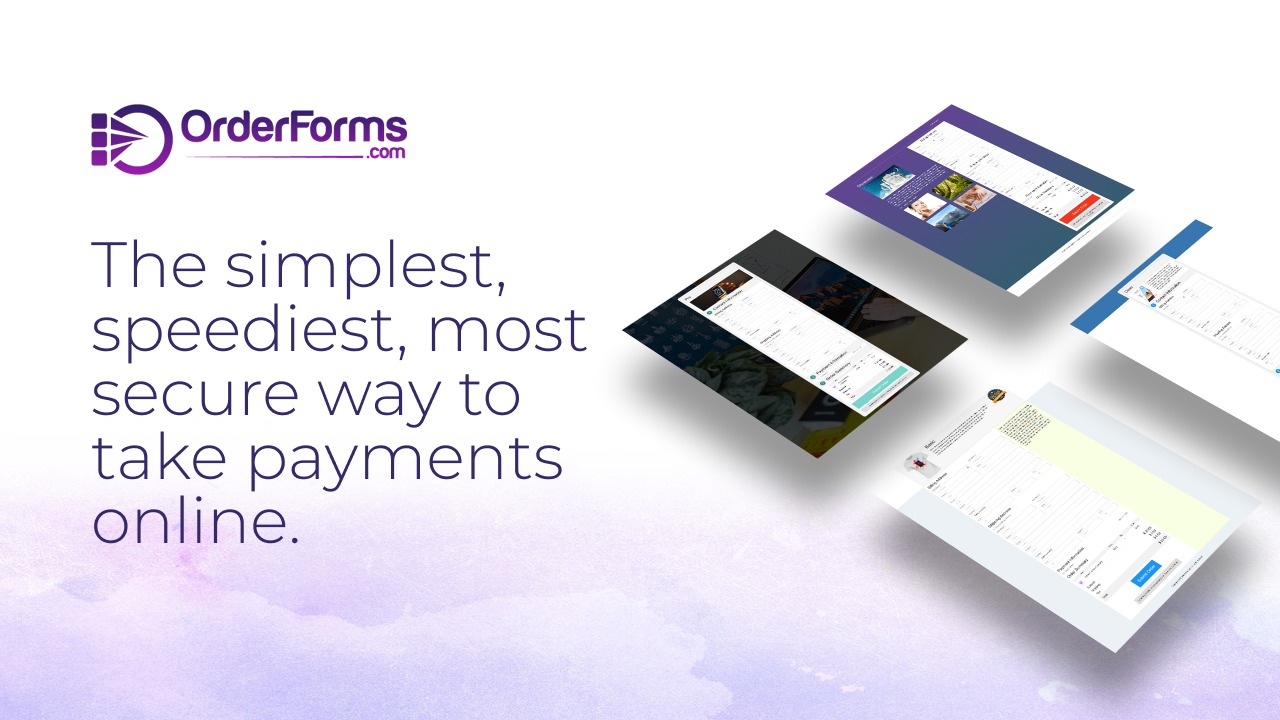 Simple, speedy, and secure… what more could you ask for?
Up until now, small businesses — like soloprenuers, authors, speakers, inventors, and more — had two choices for selling their products online: send out an embarrassingly unprofessional personal payment link, or pay for a bloated system with confusing features you don't need.
Not anymore.
OrderForms.com allows you to take payments online from your website or ads with professionally designed order forms that are connected to your Stripe merchant account and other merchant accounts.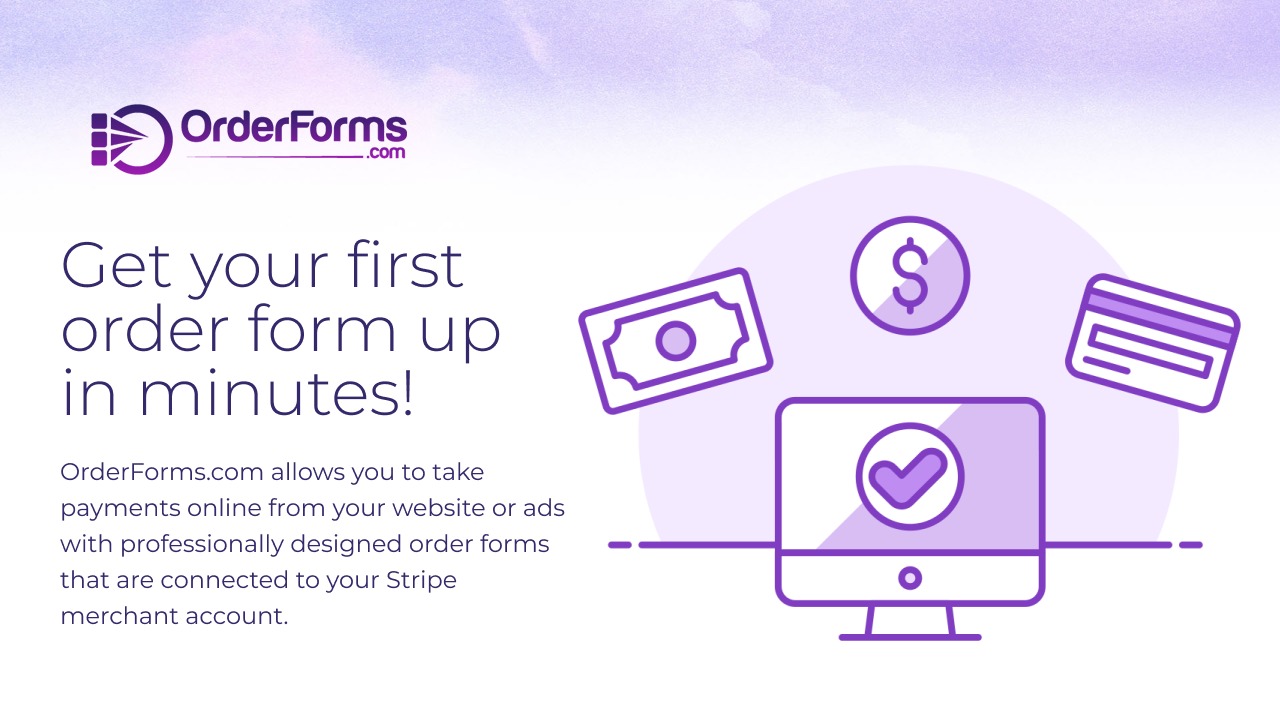 You can get started with a simpler, more effective solution in mere minutes.
OrderForms.com is faster and easier than any other system on the market.
Because safety and peace of mind are top priorities as well, it's also encrypted for secure data transfer.
No credit card info is stored on our PCI compliant servers for even more added safety.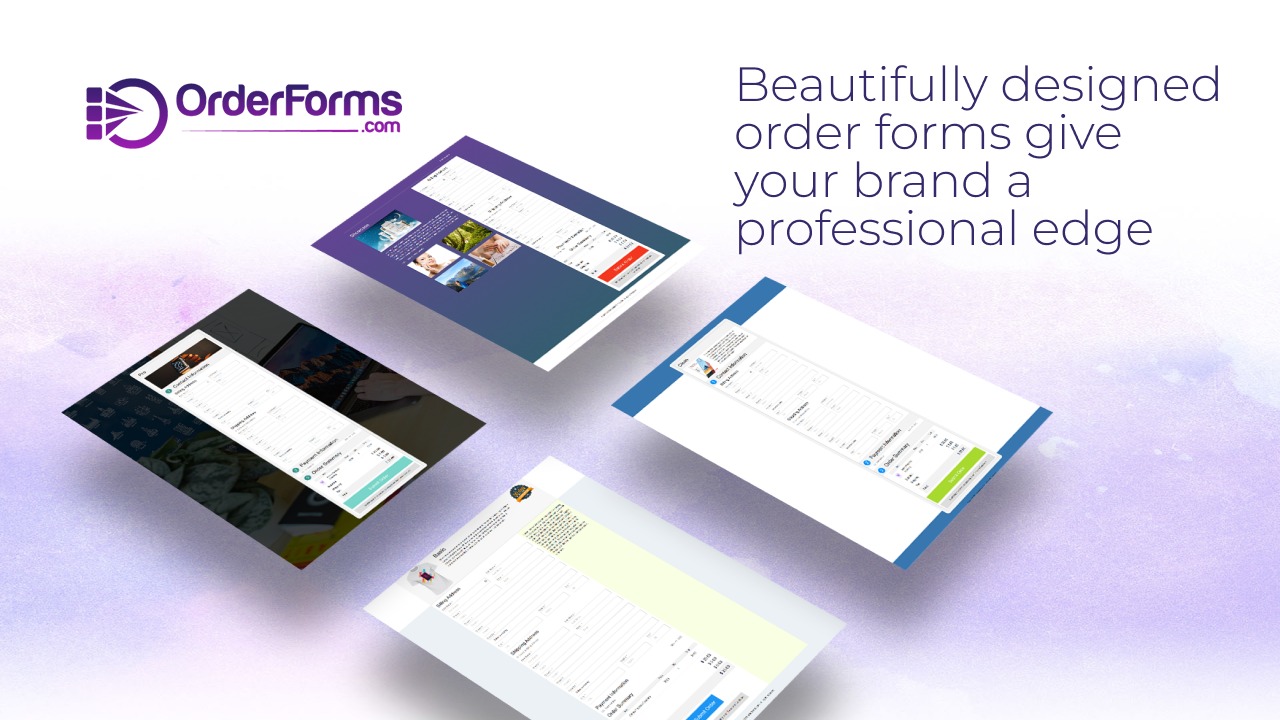 Stand out from your competitors.
Prebuilt order forms save you time and hassle.
The end result? More time to focus on your efforts and energy elsewhere.
With OrderForms.com, you'll be able to collect payments using your Stripe Merchant Account (more merchants will be added soon as well).
It truly is the perfect eCommerce "backend" for Facebook ads and your website.
Plus, you can integrate your OrderForms.com account with Infusionsoft (more CRM integrations will be added soon as well).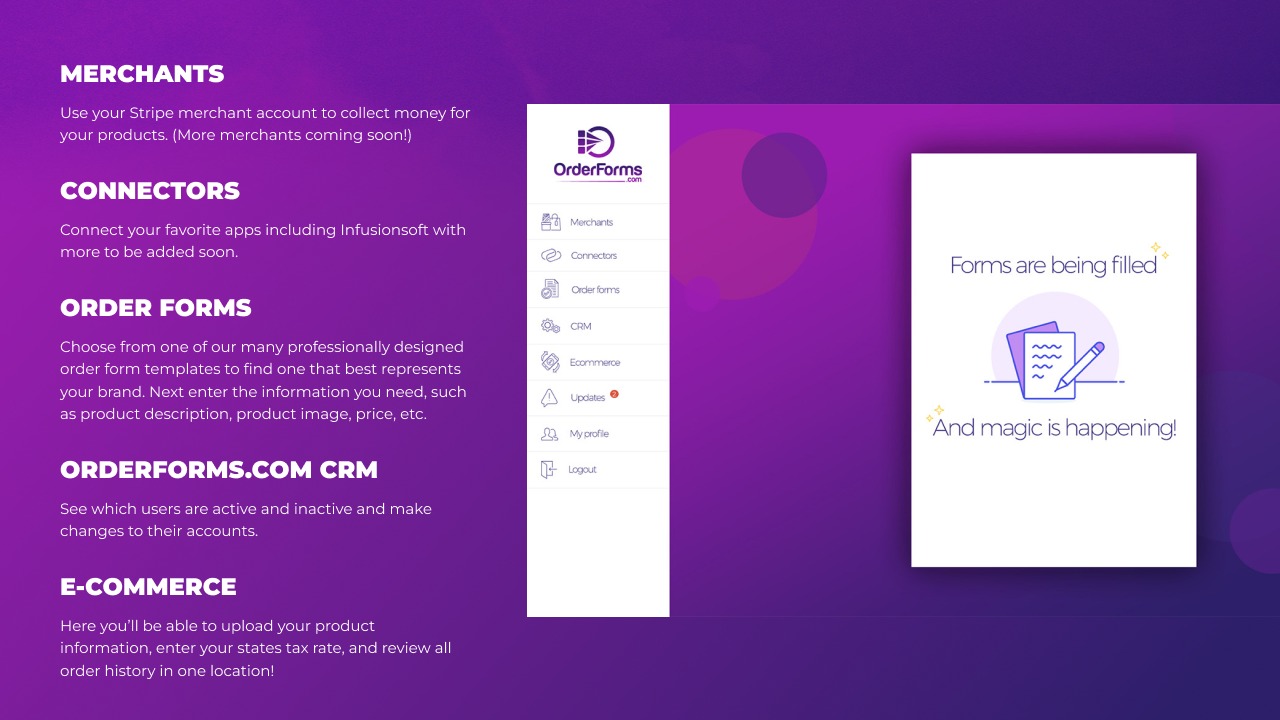 Check out some of our main features and benefits.
OrderForms.com was designed from the ground-up to give you a great user experience.
It's so easy to set up and use our system, you'll wonder why you ever put up with the frustration of your current system.
This is why we've made OrderForms.com totally intuitive.
With us, you'll be up and running in less time than it takes to make coffee.
Save time, save money, and save yourself from a headache with OrderForms.com.
We get it. As an entrepreneur, you've got a million things on your plate already.
Who has time to learn all the ins and outs of a complicated payment system? Not you.
So what are you still waiting for?
Get access to OrderForms.com today!
Plans & features
Deal terms & conditions
Lifetime access to OrderForms.com

You must redeem your code(s) within 60 days of purchase

All future plan updates
Specification:
OrderForms.com
OrderForms.com

Unlimited products
Unlimited merchants
Unlimited order forms
Unlimited subscriptions
$5,000 monthly USD processing included
Free processing up to your monthly limit
0.5% fee on any processing that exceeds your monthly limit
Stack 1 additional code:
$20,000 monthly USD processing included
Stack 2 additional codes:
$50,000 monthly USD processing included
Remove Ceeya logo from your page
Flexible payment options for your clients
Stack 1 additional code:
Unlimited paid services
Unlimited event cards
Unlimited calendar booking cards
Unlimited external link cards
Remove Guidde watermark
Custom branding
Export videos
Blur sensitive information
Stack 1 additional code:
Unlimited how-to videos
Stack 2 additional codes:
Unlimited how-to videos
Video privacy controls
Text-to-voice generation
Video tracking links
30-day video analytics
Course qauality worksheet
Find a perfect audience exercise
20 ultimate course niches
Idea rating tool
7 Step video script
"Tips" plug & play template
"How-to" plug & play template
"Sales page" plug & play template
"Case study" plug & play template
Promise & results exercise
Idea to irresistible offer blueprint
The pricing guide
Free advertising credit on Microsoft