Overview
SheerSEO is an SEO platform that helps you analyze and optimize your keyword and backlink strategies, as well as monitor your site health.
SheerSEO's automated rank tracking makes it easy to monitor your website's search result rankings on Google, Bing, and YouTube.
Leverage historical data for your keywords, along with search volume, average cost-per-click (CPC), and more insights.
The platform supports localization for most countries, so you can localize results per country, city, zip code, and even neighborhood.
Plus, you'll be able to export your data as white-labeled PDFs and CSV reports, manually or automatically.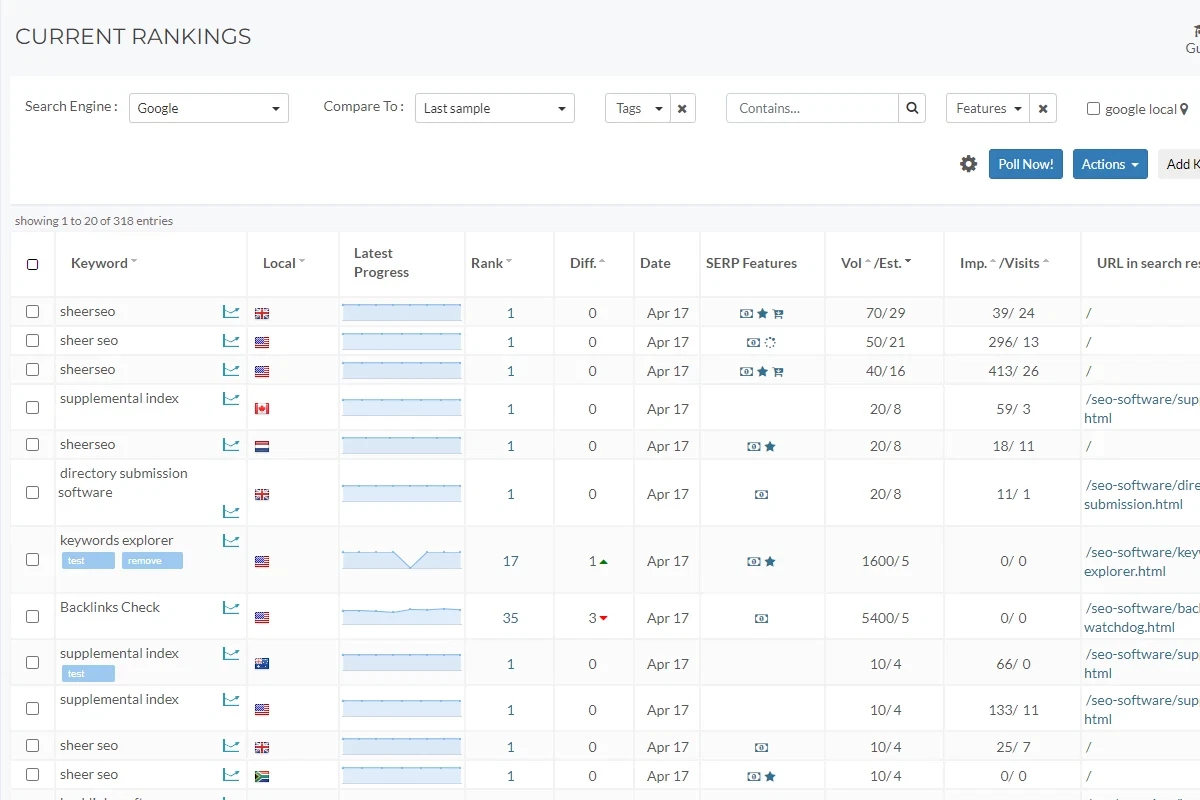 Track your website's search result rankings on Google, Bing, and YouTube, and leverage historical data for your keywords.
Give your SEO strategy a leg up by keeping tabs on both your organic competitors and your own website's SEO health.
SheerSEO has a robust database of rankings and keywords, so you can discover which keywords give your competitors the most traffic and rank the easiest.
As you implement new strategies, audit your site to analyze your on-page SEO and benchmark it against leading results.
The platform also helps you track your site health progress and resolve SEO issues to ensure that you always come out on top.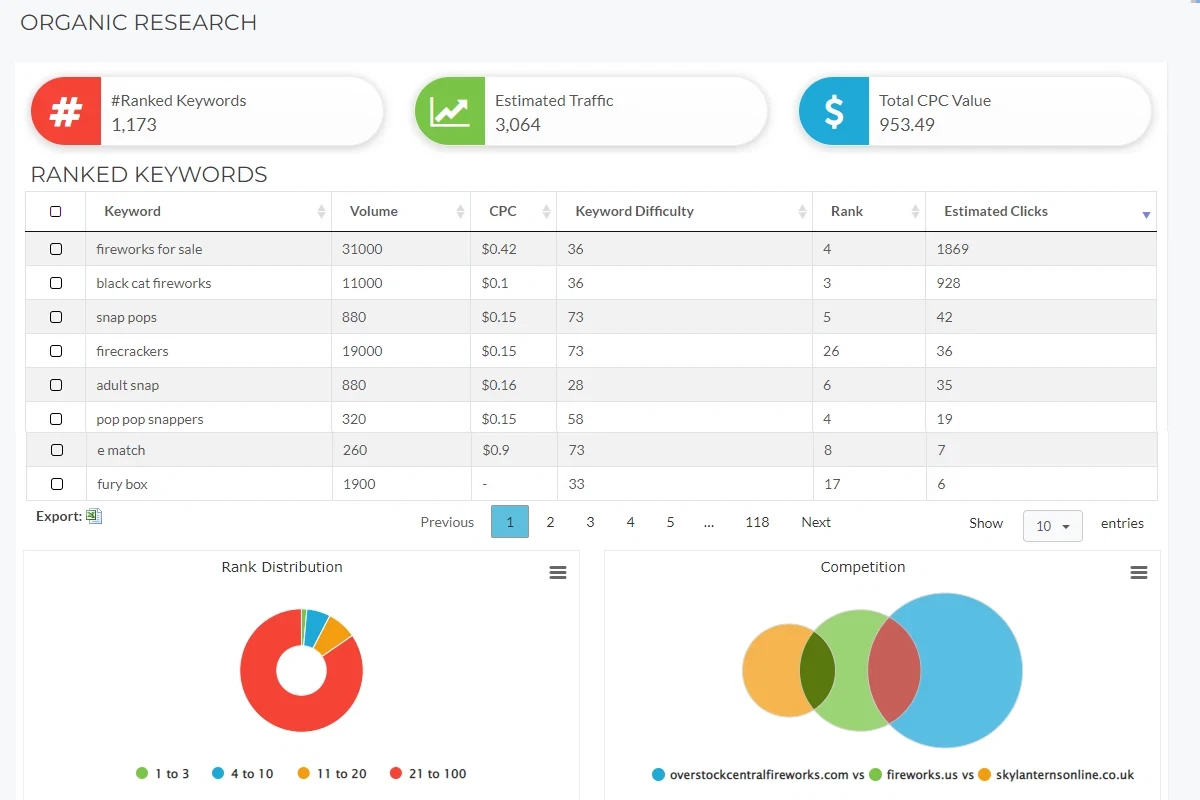 Keep tabs on your competitors' SEO performance, as well as your own website's SEO health.
Analyze the quality of your backlinks, as well as your competitors' backlinks, to stay relevant on search engines.
With SheerSEO, you can check the value of your backlinks with metrics like link text, citation, trust flow, and the number of outbound links.
This also helps you identify toxic backlinks that hurt your rankings, and monitor your most valuable backlinks with real-time alerts.
Plus, you'll be able to find link opportunities that are relevant to your keywords and generate new backlinks with active blogs.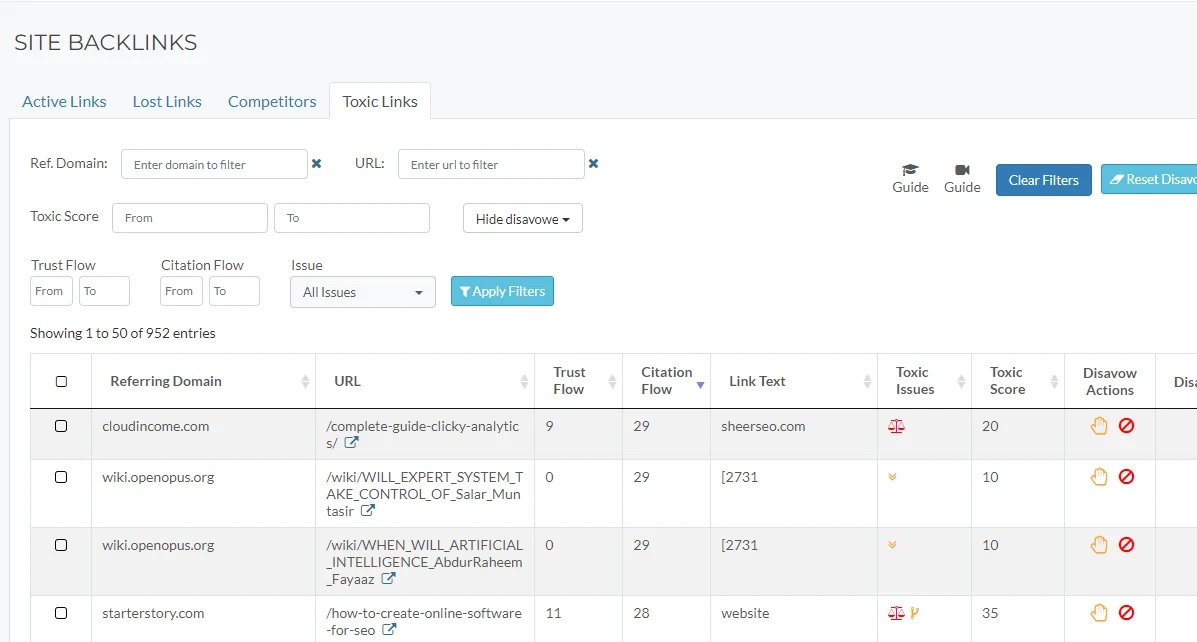 Analyze and track the performance of your backlinks, as well as your competitors' backlinks.
SheerSEO knows the foundation of SEO is keyword research, which helps you analyze site content and technical SEO issues.
The keyword explorer feature helps you determine the best keywords to focus on by estimating their value and difficulty.
You'll also get insights per keyword, as well as keyword suggestions, from sites in your niche and related keywords.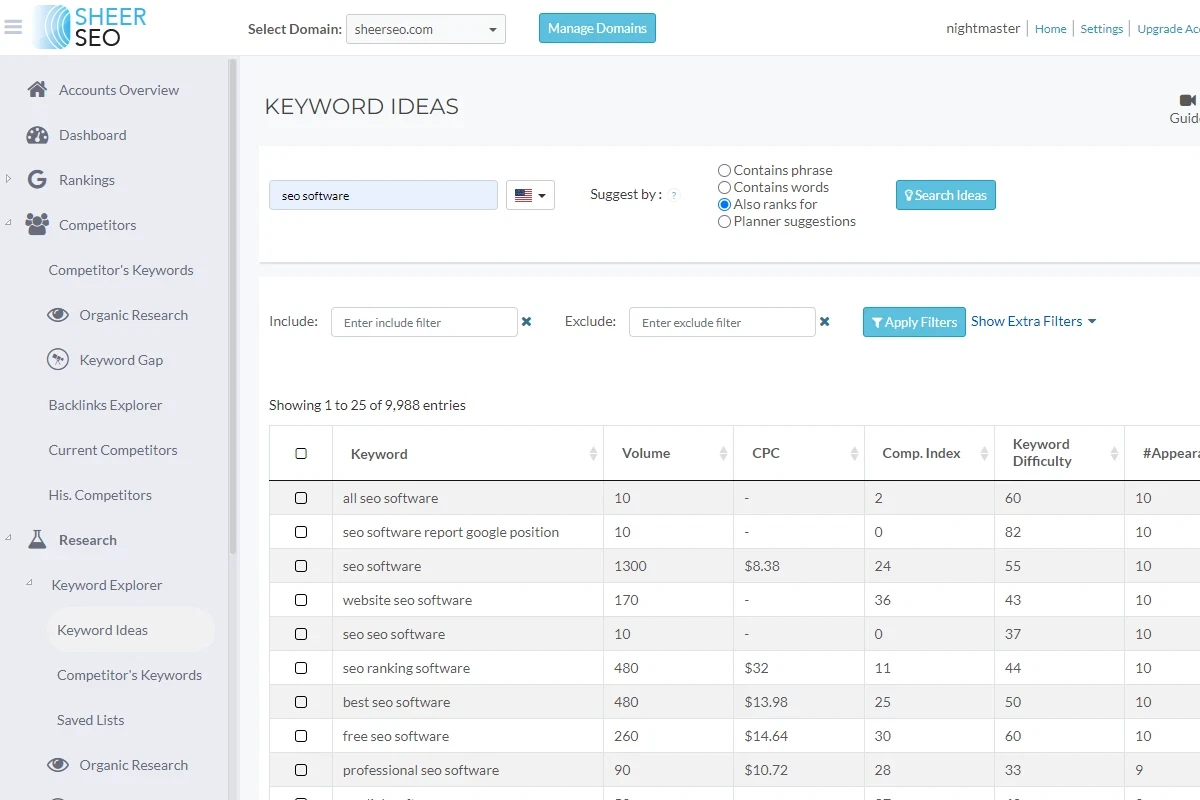 Analyze the value of your keywords and get keyword suggestions from competitor sites.
Your website shouldn't be harder to find than a "cafe-turned-speakeasy" in NYC. ("Find us on Google…somewhere between pages 35 and 65.")
SheerSEO helps you optimize your SEO and keep tabs on your competitors with advanced keyword research, backlink quality assurance, and site health monitoring.
Master your SEO strategy.
Get lifetime access to SheerSEO today!
Plans & features
Deal terms & conditions
Lifetime access to SheerSEO

All future Standard Plan updates

You must redeem your code(s) within 60 days of purchase

Stack up to 9 codes

GDPR compliant

Only for new SheerSEO users who do not have existing accounts

Previous AppSumo purchasers of SheerSEO AppSumo deals are not eligible to purchase this deal

Bonus domain on every 3rd code purchased
60 day money-back guarantee. Try it out for 2 months to make sure it's right for you!
Features included in all plans
CSV and PDF reports

Traffic estimation

Competitor analysis

Google Search Console integration

Guarded backlinks

Backlinks explorer

Link building with directories and blogs

Content analysis
Single

All features above included
1 domain(s)
75 keywords
20 explorer reports per month
2 site audits per month
2,000 pages crawled per month

Double

All features above included
2 domain(s)
150 keywords
40 explorer reports per month
4 site audits per month
4,000 pages crawled per month

Multiple

All features above included
4 domain(s)
225 keywords
80 explorer reports per month
8 site audits per month
8,000 pages crawled per month

4 Codes

All features above included
5 domain(s)
300 keywords
100 explorer reports per month
10 site audits per month
10,000 pages crawled per month

5 Codes

All features above included
6 domain(s)
375 keywords
120 explorer reports per month
12 site audits per month
12,000 pages crawled per month

6 Codes

All features above included
8 domain(s)
450 keywords
160 explorer reports per month
16 site audits per month
16,000 pages crawled per month

7 Codes

All features above included
9 domain(s)
525 keywords
180 explorer reports per month
18 site audits per month
18,000 pages crawled per month

8 Codes

All features above included
10 domain(s)
600 keywords
200 explorer reports per month
20 site audits per month
20,000 pages crawled per month

9 Codes

All features above included
12 domain(s)
675 keywords
240 explorer reports per month
24 site audits per month
24,000 pages crawled per month