tagdeo
No matter what industry you're in, being on the customer-facing side of things can start to feel like Groundhog Day.
When you're answering the same questions repeatedly, it's easy to slip and send an embarrassing email or twenty. ("I did it again. I wrote 'Thanks for reaching out, [INSERT CUSTOMER HERE]' instead of their name.")
If only you could say all the right things, while also saving time and energy on repetitive typing.
Overview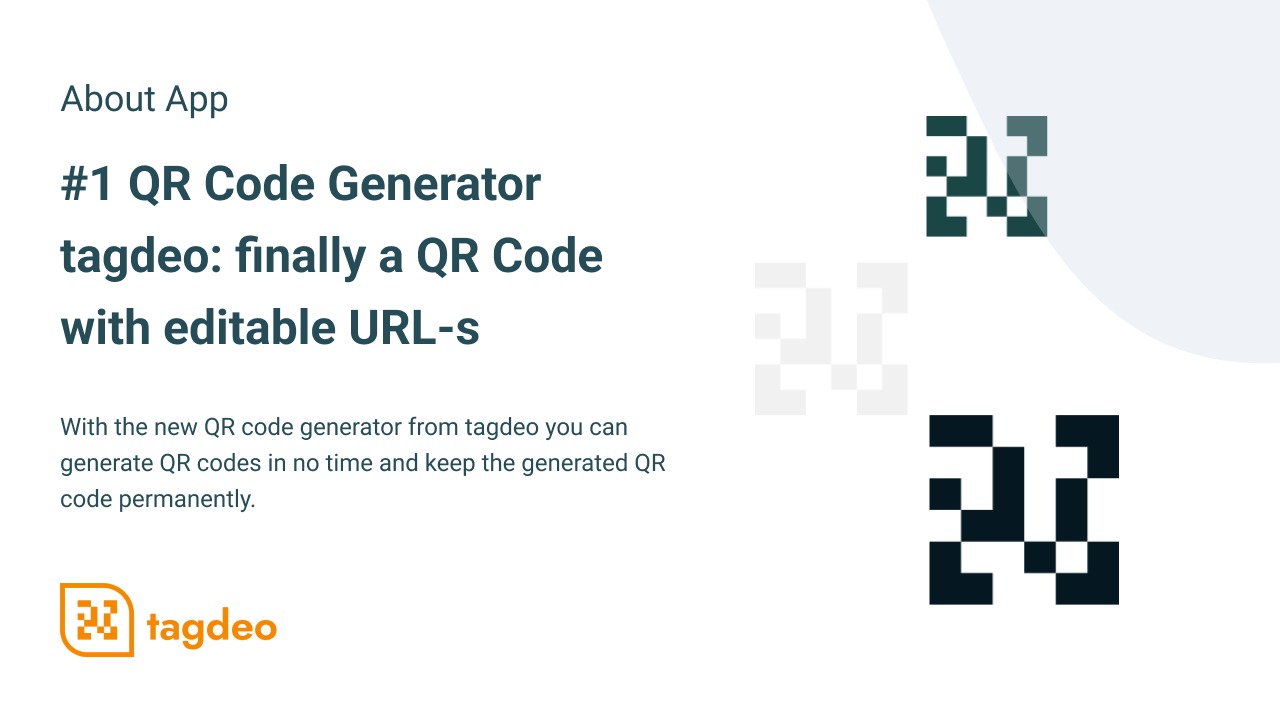 QR Code Generator that brings you a game-changing feature: editable URLs.
Generate QR codes effortlessly and keep them permanently, even if the target URL changes.
With tagdeo, simply enter your desired link in the designated field, and the QR code remains unchanged while allowing you to modify the URL.
When users scan the code, they are immediately directed to the promoted website, ensuring a seamless experience.
Say goodbye to outdated QR codes and embrace the convenience of tagdeo for all your QR code needs.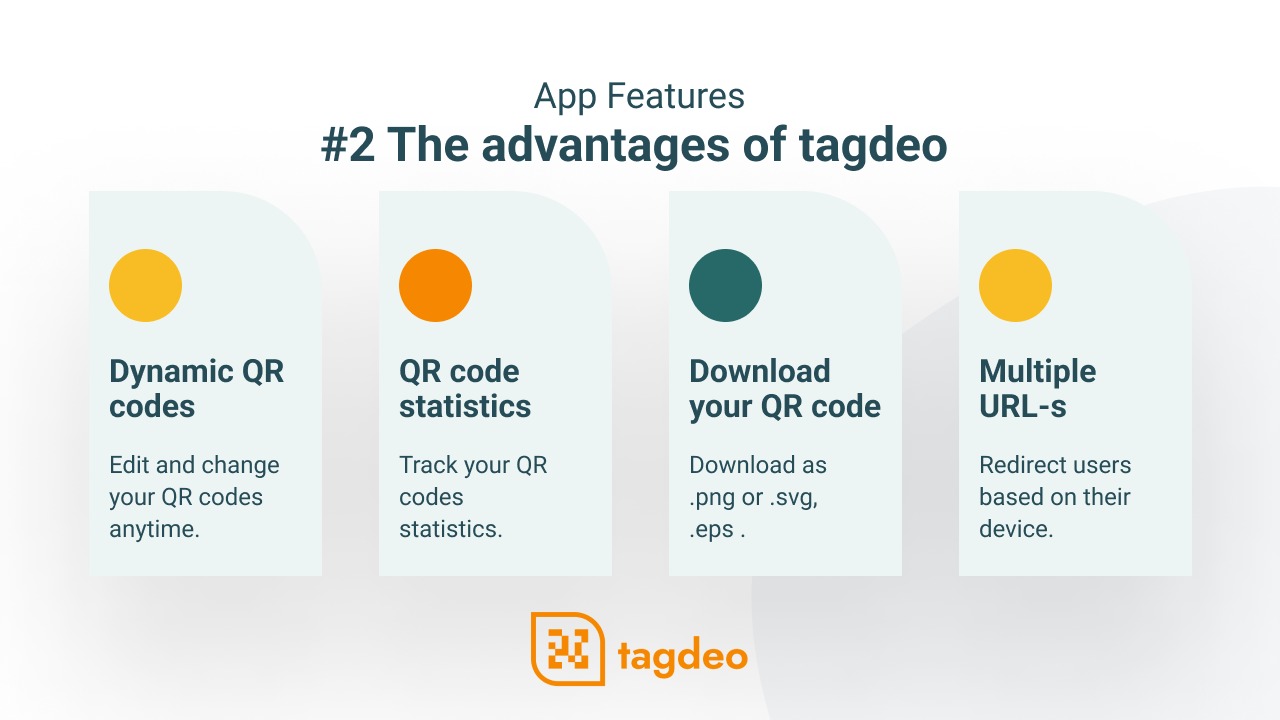 Elevate your QR code game with tagdeo and unlock endless possibilities.
Discover the remarkable advantages of using tagdeo for all your QR code needs.
Experience dynamic QR codes that can be edited and updated anytime, allowing you to adapt to changing circumstances effortlessly.
Gain valuable insights with QR code statistics, enabling you to track and analyze the performance of your codes.
With tagdeo, you have the flexibility to download your QR codes in various formats such as .png, .svg, and .eps, ensuring compatibility for your specific needs.
Moreover, tagdeo empowers you to redirect users based on their device, providing a personalized and optimized experience.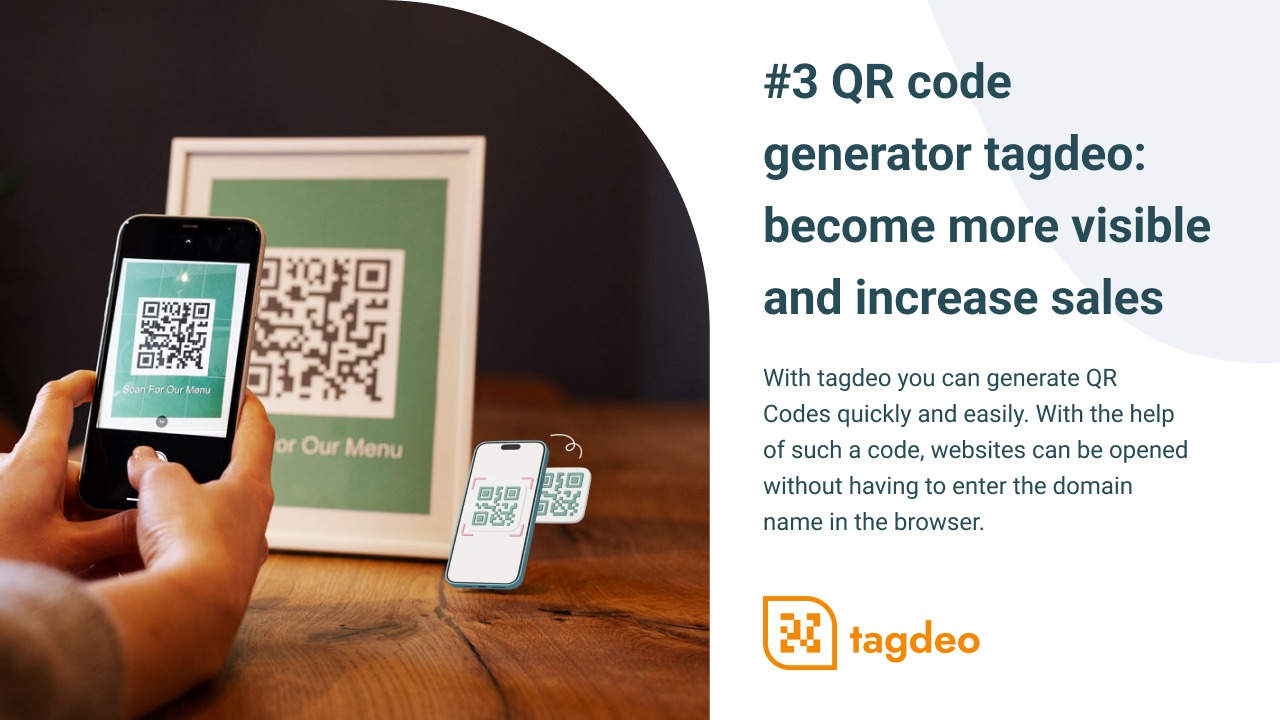 Unlock greater visibility and boost sales with tagdeo's powerful QR code generator.
With the powerful QR code generator tagdeo, you can enhance your visibility and boost sales effortlessly.
By generating QR codes quickly and easily, tagdeo enables users to access websites seamlessly without the need to manually enter the domain name in their browser. Simply scanning the code with a smartphone instantly opens the corresponding website on the user's device.
QR codes offer a seamless integration between offline and online advertising, allowing printed materials to be linked to various online marketing campaigns. With tagdeo, unlock the potential of QR codes and maximize the impact of your advertising efforts.
Start leveraging the power of QR codes today and unlock new possibilities for your business. Try tagdeo today and revolutionize your advertising strategies for increased visibility and sales.
Plans & features
Deal terms & conditions
Lifetime access to tagdeo

You must redeem your code(s) within 60 days of purchase

All future Unlimited Plan updates

Please note: This deal is not stackable
Unlimited Plan

Unlimited dynamic QR codes
Unlimited device links (depending on the device that is scanned, it will lead to diff. pages)
Scan statistics (today, last 7 days, this month, all time)
Clicks / scans by country
Create team members
Download PNG, SVG, EPS