TaskMagic
No matter what industry you're in, being on the customer-facing side of things can start to feel like Groundhog Day.
When you're answering the same questions repeatedly, it's easy to slip and send an embarrassing email or twenty. ("I did it again. I wrote 'Thanks for reaching out, [INSERT CUSTOMER HERE]' instead of their name.")
If only you could say all the right things, while also saving time and energy on repetitive typing.
Overview
TaskMagic is an AI-powered tool that lets you record task processes and create powerful, code-free automations to streamline your workflow.
TaskMagic helps you automate manual web tasks like clicking, typing, copying, and pasting—unlike Zapier and other automation tools.
You can access automation templates for social media platforms and popular tools, and then add them to your workflow in one click.
Unlike clunky APIs, this tool lets you scrape web pages so you can automate things like sending messages on Instagram and or LinkedIn.
Not sure how to get started? TaskMagic can predict what you can automate, saving you tons of time.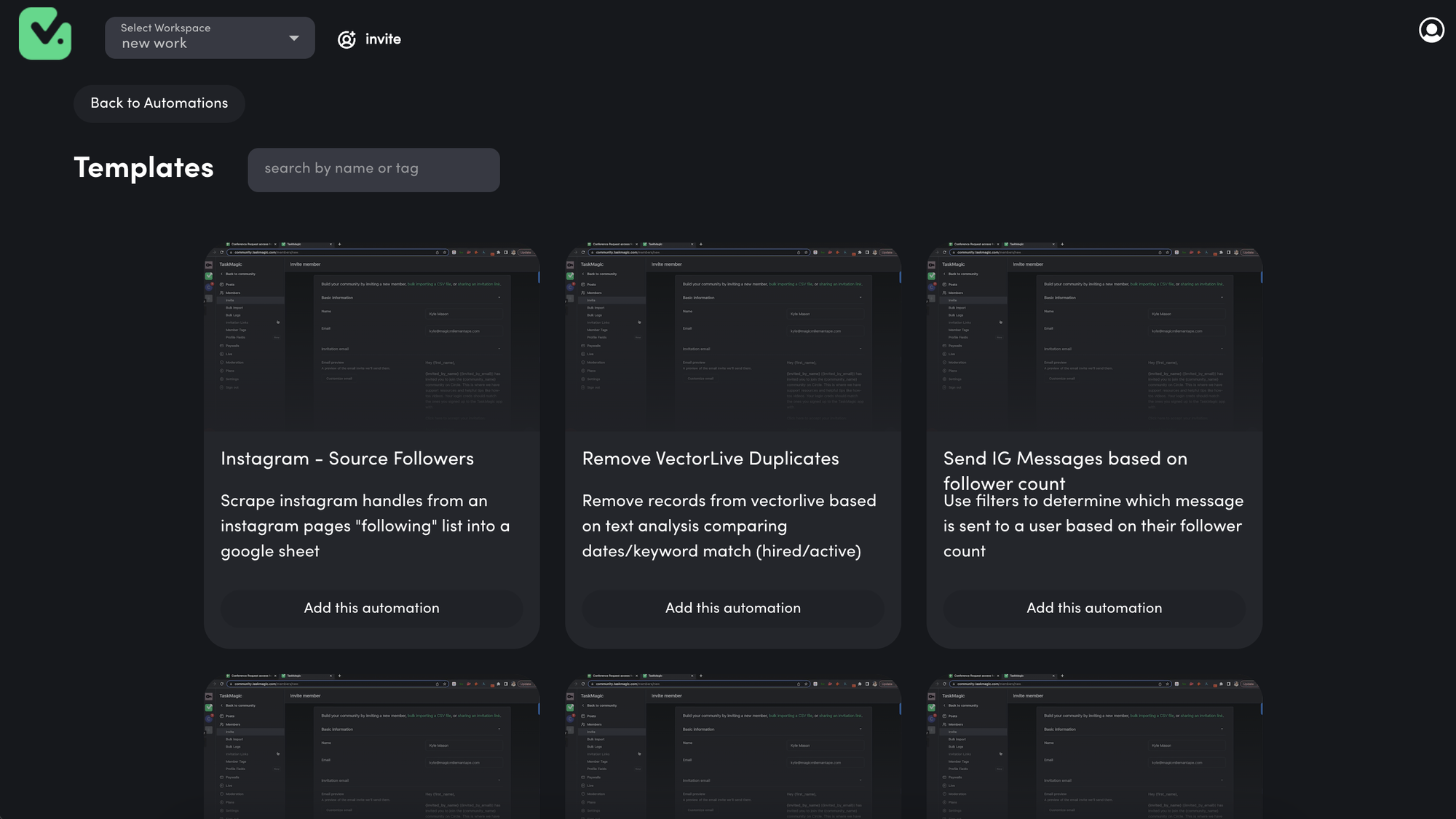 Choose pre-built automation templates and integrate them into your workflow.
Creating custom automations is as easy as screen recording! Just hit the "add automation" button to capture your exact work process, whether that's 10 minutes or 10 hours.
As you record, you'll be able to see a list of steps performed and stop the recording at any time.
When you're done, TaskMagic lets you play the recorded steps, so you'll see them run magically from a browser.
Plus, you'll be using the TaskMagic browser window, so it's completely separate from the other tabs on your screen.
Just record your screen to create custom automations for your workspace.
Don't worry about hiring developers—TaskMagic lets you create custom automations with zero coding expertise!
This tool can build automations with AI and deliver them right to your email for a seamless downloading experience.
And since you'll be able to automatically filter your automations, it's easy to streamline inventory orders, outreach, and messages.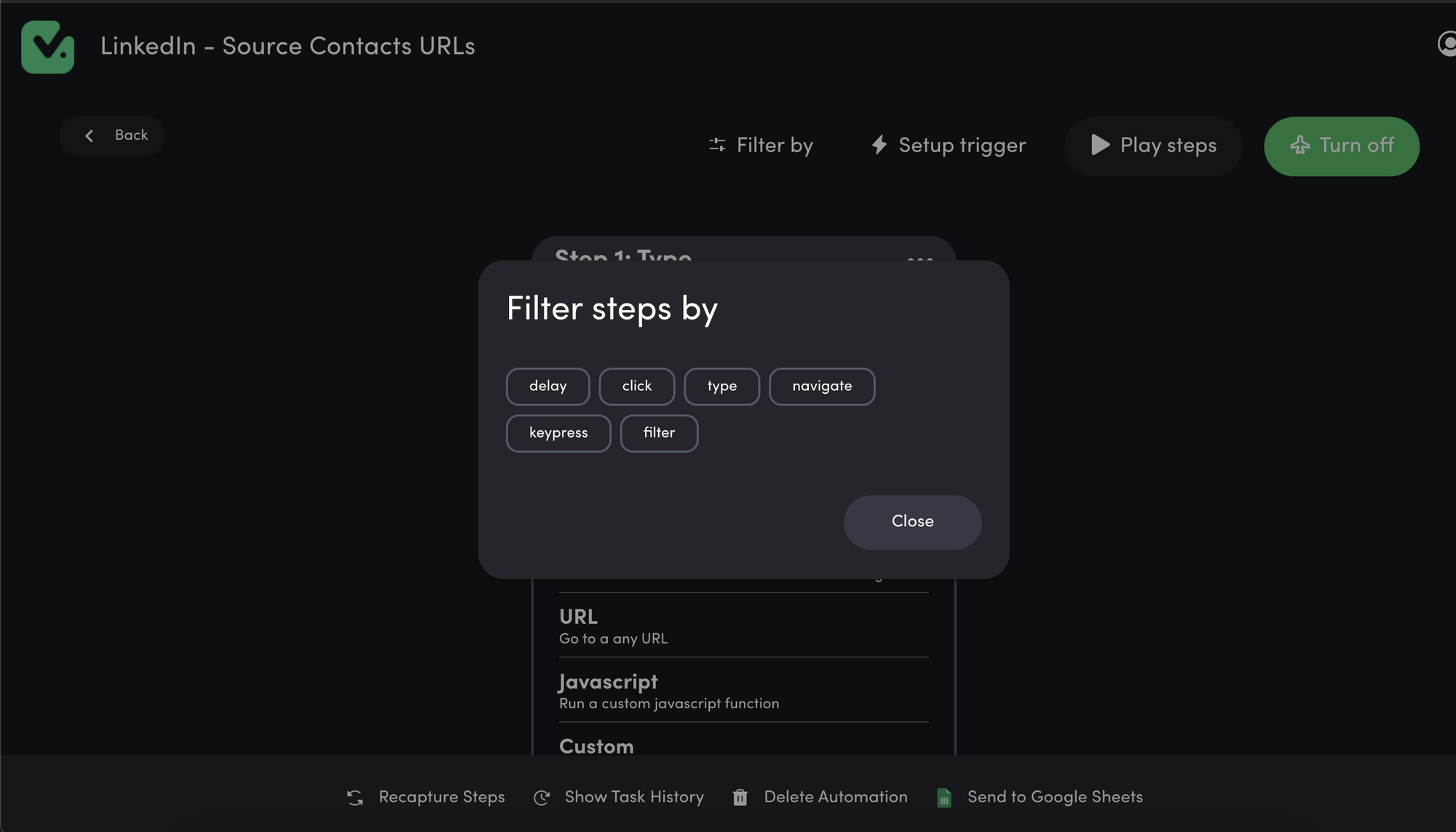 Effortlessly search through your automations by keywords or conditions.
Best of all, TaskMagic lets you collaborate with unlimited teammates and workspaces on their desktop app, so your business can keep on growing.
That means you can use these automations to manage your workspaces, organize workflows, and connect with your stakeholders—all in one place.
Need help troubleshooting a technical issue? You can join the TaskMagic community to find help and support.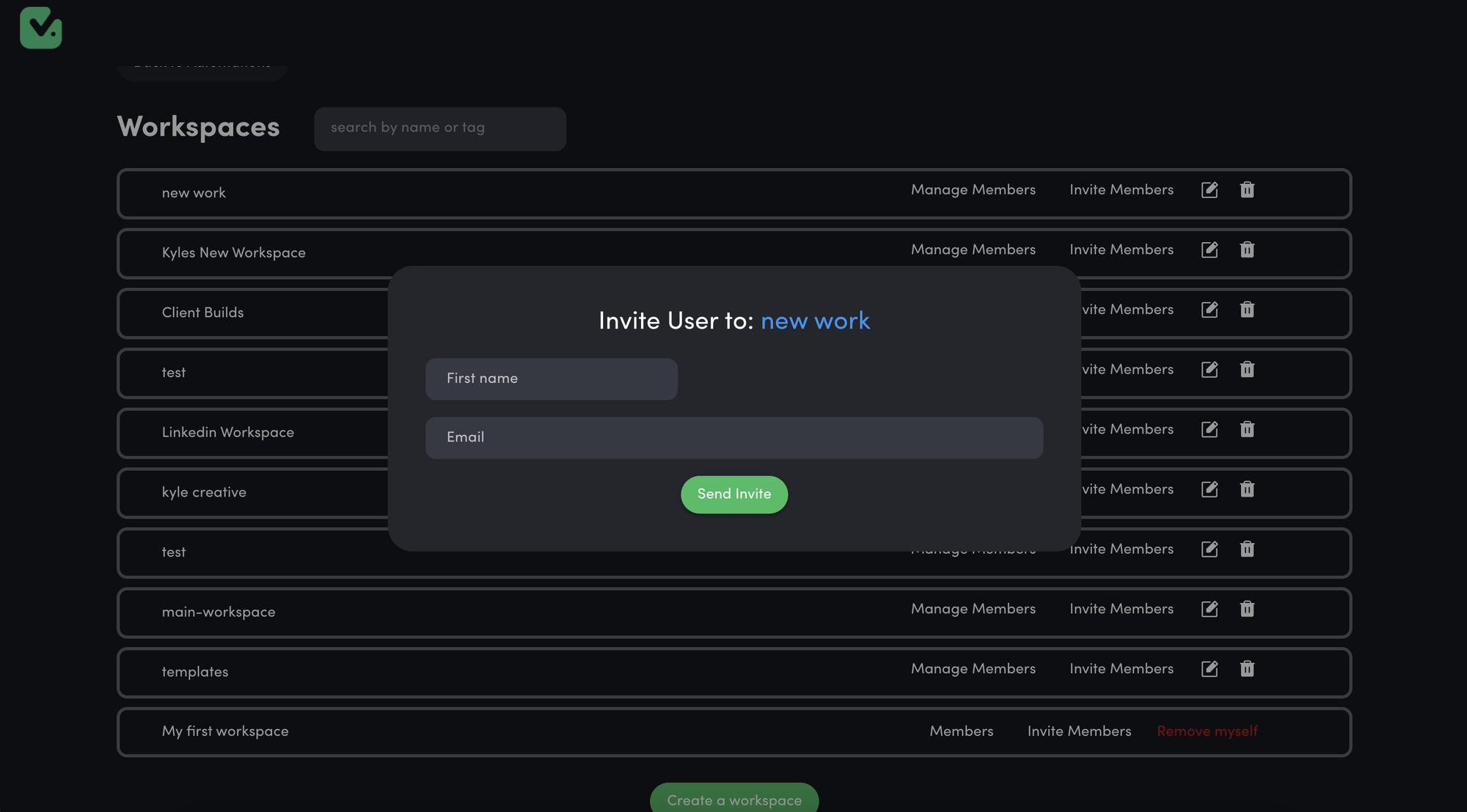 Manage workspace with automations for a specific workflow.
It's hard to focus on big projects when you're stuck doing the same old boring tasks on repeat. ("I think I might be stuck in a time loop situation…")
Lucky for you, TaskMagic is packed with powerful features that let you record, build, and manage automations—all without writing any code.
Automate your workflows.
Get lifetime access to TaskMagic today!
Plans & features
Deal terms & conditions
Lifetime access to TaskMagic

All future Start Here (Tier 1), Growth (Tier 2), or Enterprise (Tier 3 & 4) Plan updates

If Plan name changes, deal will be mapped to the new Plan name with all accompanying updates

No codes, no stacking—just choose the plan that's right for you

You must activate your license within 60 days of purchase

Ability to upgrade or downgrade between 4 license tiers

GDPR compliant

Only for new TaskMagic users who do not have existing accounts
60 day money-back guarantee. Try it out for 2 months to make sure it's right for you!
Features included in all plans
Unlimited AI workflows recommendations

Unlimited automated workflows

Unlimited runs per workflow

Unlimited steps per workflow

Mac and PC desktop app

Record in multiple tabs in browser window

Google sheets connection with unlimited looping

Scrape up to 50,000 results at a time
License Tier 1

All features above included
1 user(s) per workspace
Unlimited workspaces

License Tier 2

All features above included
5 user(s) per workspace
Unlimited workspaces
Private/shared permissions

License Tier 3

All features above included
Unlimited user(s) per workspace
Unlimited workspaces
Private/shared permissions
Unlimited file downloads
Unlimited tags
Unlimited custom steps

License Tier 4

All features above included
Unlimited user(s) per workspace
Unlimited workspaces
Private/shared permissions
Unlimited file downloads
Unlimited tags
Unlimited custom steps
Webhooks