Overview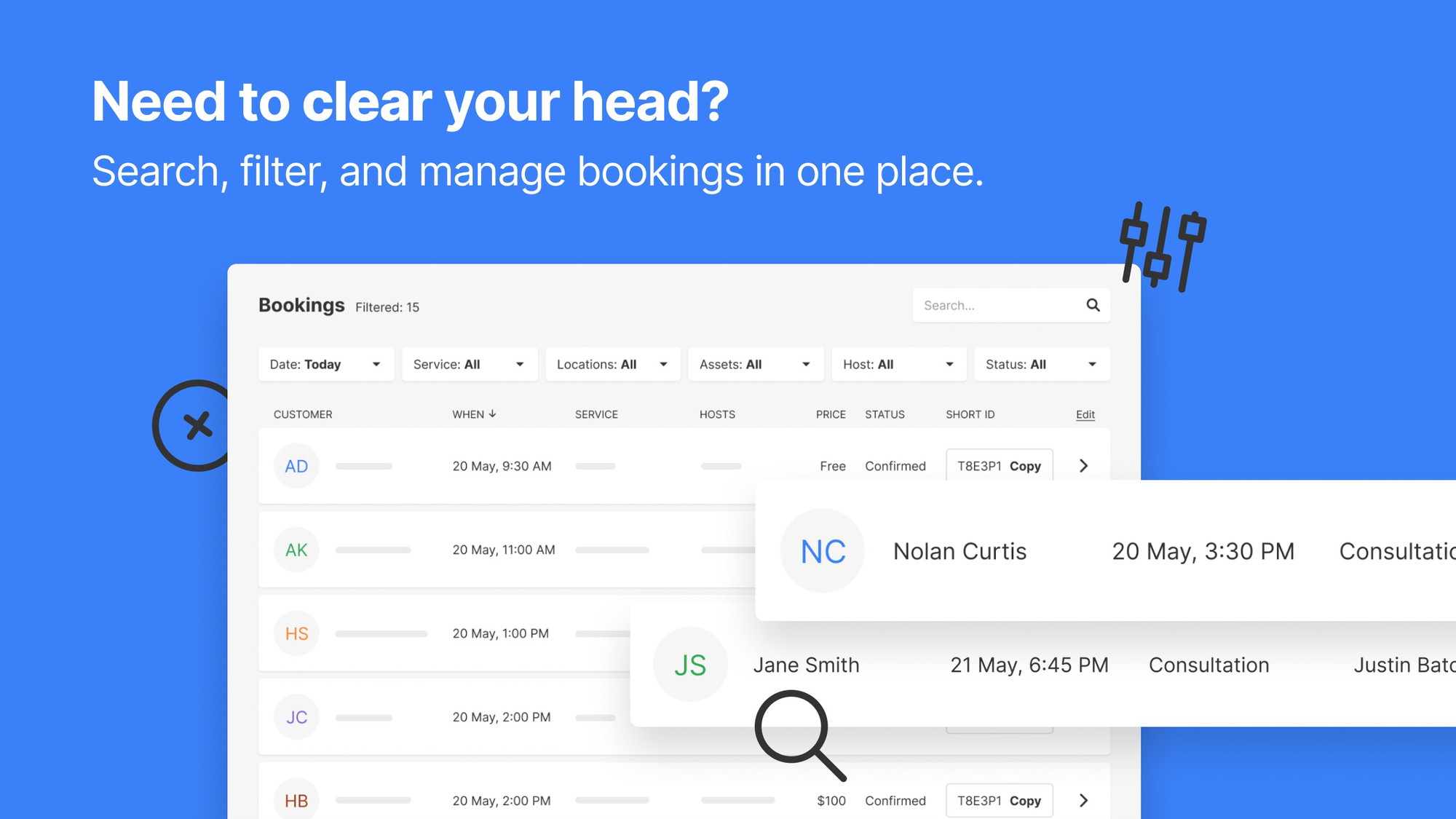 Build as you like.
Add media and descriptions. Assign services, assets, locations, spaces, and hosts. Define availability 🌴 or promotions for specific time slots 📅 Decide what data you need to provide even better quality services. Configure forms without restrictions thanks to meta fields.
Services are scheduled automatically. Decide on the time horizon, the number of time slots, or their occurrence on specific days of the week.
Assets can be used when dedicated equipment is needed. Don't worry about its availability when customers book an appointment.
Locations are physical places where you provide your services. As part of the project, you can add as many as your offer requires.
Spaces define where you can meet virtually with your customers. Add links to video calls and other places on the internet.
Hosts are the core of your team members. Add and assign roles to an unlimited number of them to manage your bookings in the most efficient way. Create teams to suit the services you provide.
Provide your customers with extra information.
Booking Siri? Alexa for Reservations?
This is how Timerise works metaphorically. It doesn't talk (yet) but it can provide your customers with extra information, and never surprise them, with unexpected requirements when they arrive 🕵️ Thanks to this option is a step ahead of the regular calendar.
In Timerise you can also use more than one language at a time 🉑. If you have customers from different countries, you can prepare separate booking pages in different languages. The system will protect you from overbooking and how booked slots as taken, for all clients.
Speaking about languages. Timerise allows you to use any language you need. Use Latin, Arabic, Cyrillic, or any other sign alphabet. All letters are welcomed – Ą, ž, 녕, л, הי, 你, ดี.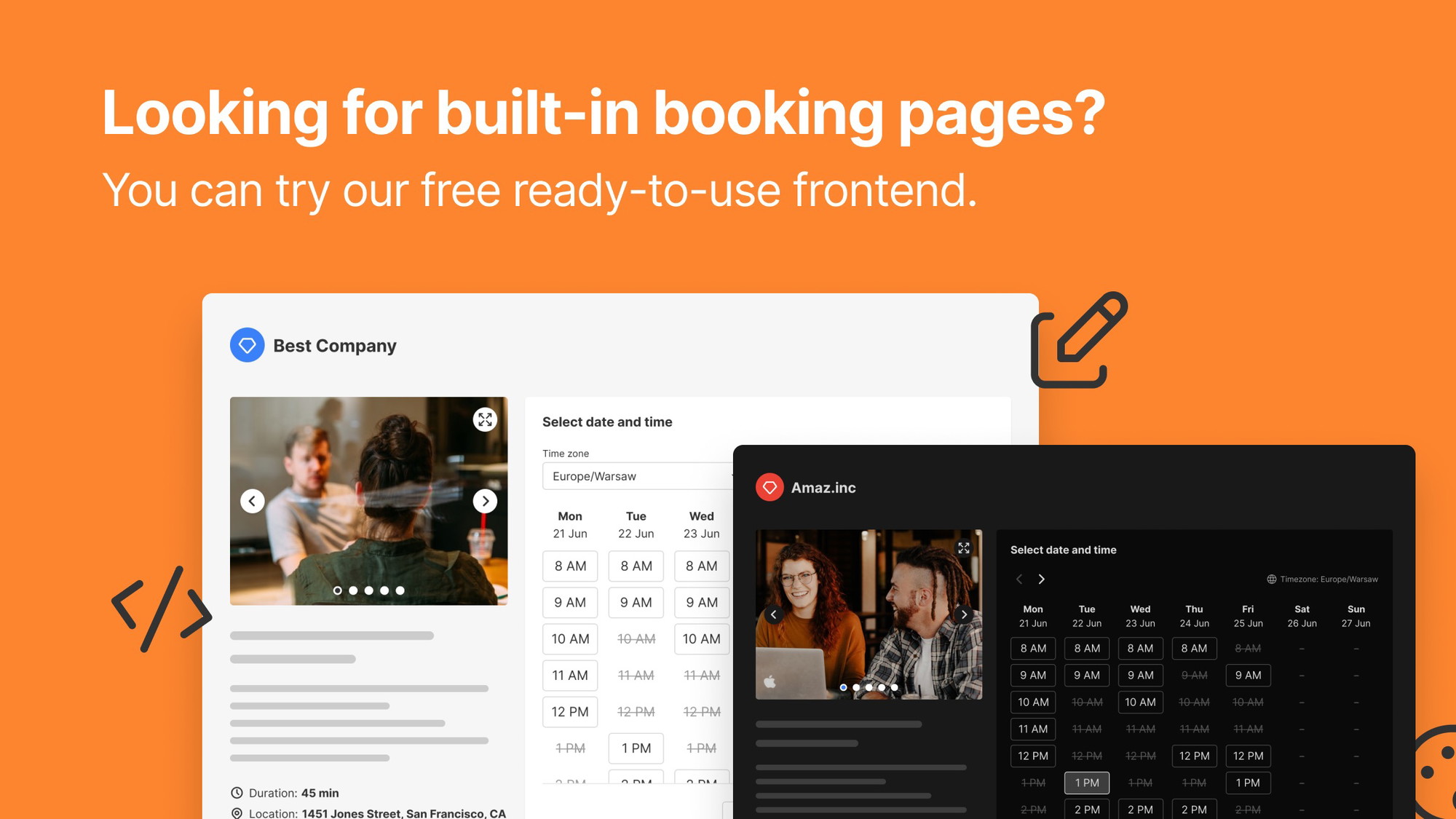 Adjust the appearance.
Depending on your needs, some businesses want to keep their own visual style 🎨 and apply a booking system via API🤖. But for some, it would be better to use a built-in look and feel 🎨 without extra developer's work.
Timerise has options for both. Enjoy the freedom and focus on the essentials.
Built on a proven stack #developersFriendly.
🤖 Cloudflare Global Network, 🤖 Google Cloud Platform, 🤖 Google Kubernetes Engine, 🤖 Firebase Platform, 🤖 GraphQL Query Language, 🤖 Apollo Graph Platform, 🤖 Algolia Search API, 🤖 Twilio Programmable Messaging, and 🤖 SendGrid Email API.
Just a few of our stand out features.
The openness and availability of data are also important. They can be easily migrated to another system. Timerise is based on GraphQL API, Sandbox, and good documentation. Create a unique customer experience and grow your business🚀
Get access today!
Plans & features
Deal terms & conditions
Lifetime access to Timerise

You must redeem your code(s) within 60 days of purchase

All future plan updates

Please note: This deal is not stackable
Single

1,000 bookings per month
No overbooking warranty
E-mail notifications
Unlimited number of services, assets, locations, spaces, and hosts
Multilanguage and time zone support
Multiple projects
White label
100% customizable
Allow and deny list
Statistics
Hosted
GraphQL (API access)
Headless and API first