typedesk
No matter what industry you're in, being on the customer-facing side of things can start to feel like Groundhog Day.
When you're answering the same questions repeatedly, it's easy to slip and send an embarrassing email or twenty. ("I did it again. I wrote 'Thanks for reaching out, [INSERT CUSTOMER HERE]' instead of their name.")
If only you could say all the right things, while also saving time and energy on repetitive typing.
Overview
Typedesk is a canned response solution that lets your whole team create, organize, and send unique messages quickly.
Using typedesk's customizable placeholders and variables, you can create unique canned responses for different leads and clients.
Save time on typing using templates for messages you send every day, like order updates and customer service follow-ups, or answers to frequently asked questions.
From there, you can easily plug in dynamic content, like the date and time, and specifics about your product or service.
That way, you'll get the best of both worlds: a streamlined workflow and a personalized customer experience.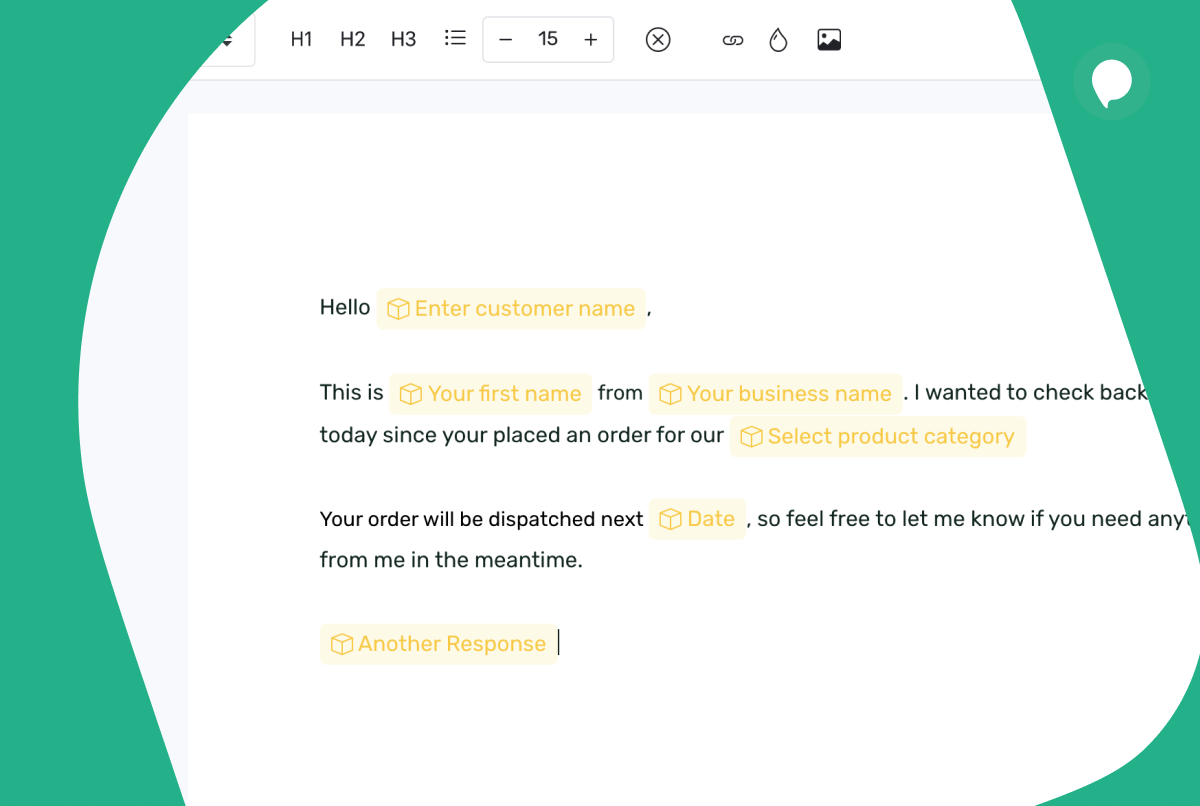 Build personalized canned responses with dynamic snippets that are easy to plug in.
Typedesk makes onboarding easier than ever, so you can keep your tone consistent no matter who's writing.
With shared folders and organized responses, teams stay in tune with their customer experience and save time together.
Whether your team handles social media, sales, or customer support, you'll send personalized messages quicker, in a unified tone that builds trust.
Perfect your canned responses over time and keep track of changes with notifications and advanced sharing permissions.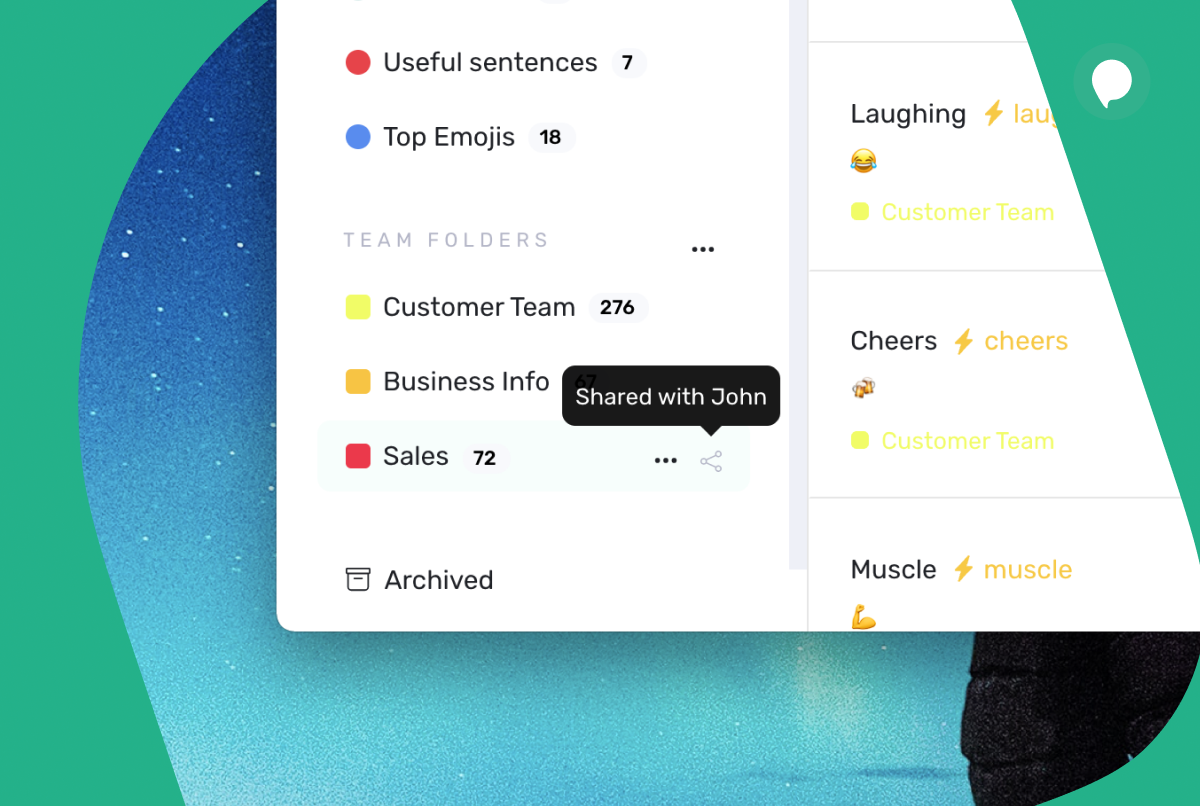 Keep your teams on the same page with shared folders, organized responses, and notifications.
Not only are all your canned responses organized in one place, but they're also at your fingertips wherever you work.
Whether you're a Windows or Mac user, typedesk doesn't discriminate. And along with those native apps, you can also add typedesk as an extension to all major browsers.
Once you install typedesk, you'll have access to your work on whichever platform you're using: Gmail, Zendesk, Slack… the list is practically endless.
You'll save time across all those platforms, too, since you can easily plug in your canned responses with handy keyboard shortcuts.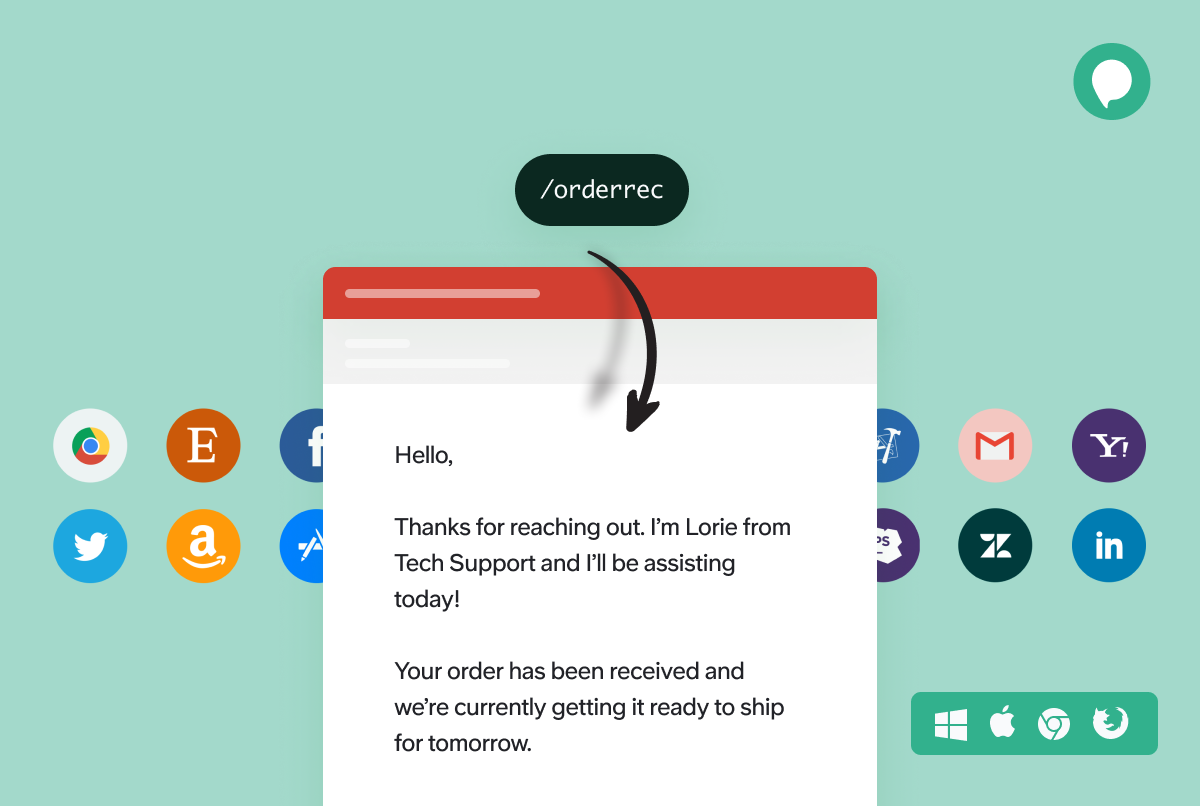 Easily insert canned responses across multiple platforms with keyboard shortcuts, including Gmail, Slack, Zendesk, and more!
Typedesk is built to be lightning-fast, so you're not wasting any energy typing up and sorting through all your messages.
Your canned responses are saved locally, so you have instant access and can work offline.
With keyboard shortcuts, you'll reply to messages with relevant and natural-sounding responses in just a few keystrokes.
And because pobody's nerfect (especially if you're working quickly!), typedesk's live search bar lets you sort through all your work and ignores any typos you might make in the process.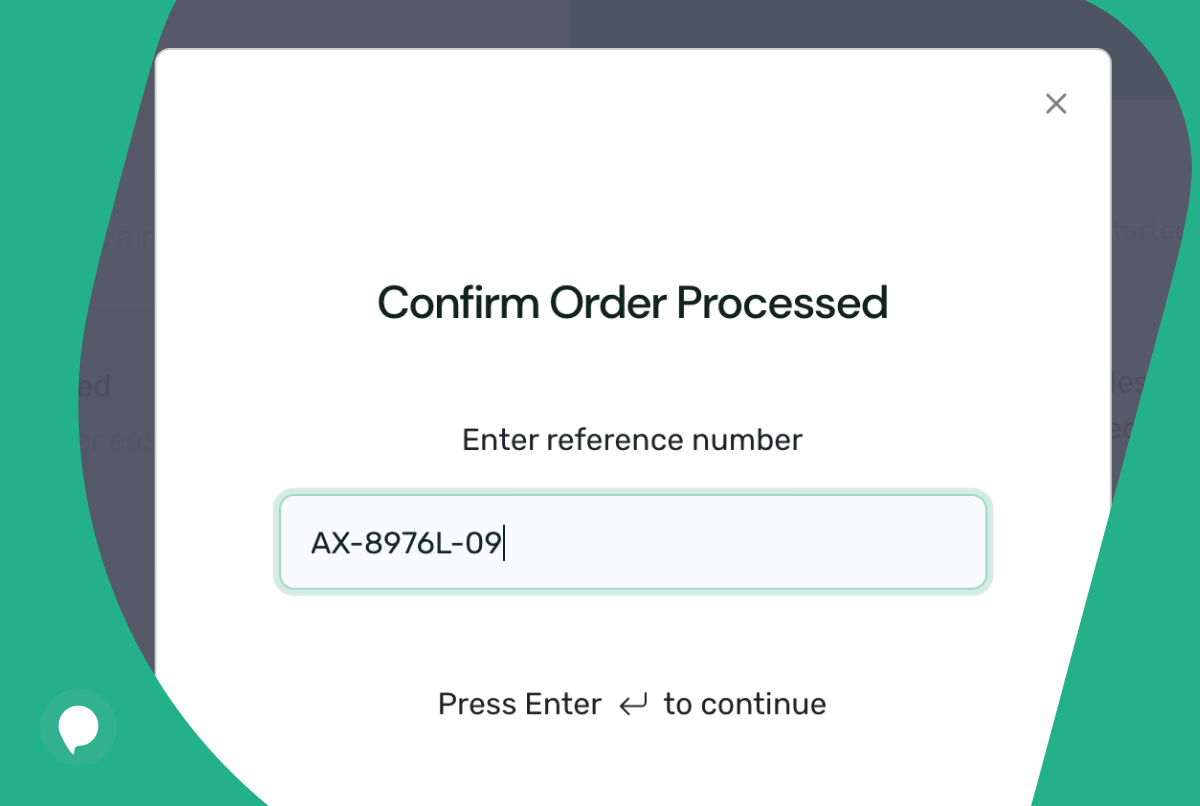 Quickly access different canned responses and messages with typedesk's keyboard-first approach.
Let's face it: if you could pick any superpower to help you defeat the demons of your workday, it'd be super speed. ("Oh, it's nothing. I always reply to emails two seconds after receiving them.")
With typedesk, your whole team gets the building blocks to design, organize, and send unique canned responses quickly.
Speed up your typing everywhere you work.
Get lifetime access to typedesk today!
Plans & features
Deal terms & conditions
Lifetime access to typedesk

All future Premium Plan updates

You must redeem your code(s) within 60 days of purchase

Stack up to 2 codes

GDPR compliant

Available for new typedesk users and returning AppSumo purchasers

Previous AppSumo customers who purchased typedesk can buy more codes to increase their feature limits

Previous AppSumo customers who purchased two codes keep their original unlimited user limits and get access to new features
60 day money-back guarantee. Try it out for 2 months to make sure it's right for you!
Features included in all plans
Quick shortcuts

Advanced canned responses with variables

Create dynamic snippets

Windows and macOS apps

Web app

Admin access

Notifications

Integrations: Gmail, Zendesk, Twitter, Linkedin, Facebook, HelpCrunch, Front, Slack, and Microsoft Teams

Integrations (cont): Facebook Messenger, Intercom, and LiveChat
License Tier 1

All features above included
1 seat(s)
Unlimited canned responses
Up to 50 MB image upload per user
Team folders and sharing

License Tier 2

All features above included
50 seat(s)
Unlimited canned responses
Up to 50 MB image upload per user
Team folders and sharing