ZeroIn – Plus exclusive
No matter what industry you're in, being on the customer-facing side of things can start to feel like Groundhog Day.
When you're answering the same questions repeatedly, it's easy to slip and send an embarrassing email or twenty. ("I did it again. I wrote 'Thanks for reaching out, [INSERT CUSTOMER HERE]' instead of their name.")
If only you could say all the right things, while also saving time and energy on repetitive typing.
Overview
ZeroIn lets you collect targeted business data from LinkedIn and then verify emails to use for your outreach campaigns.
ZeroIn will have your prospecting lists overflowing with great leads.
You'll get verified business emails and 26 other data points from leads, including phone numbers, country of business, and job title.
ZeroIn can find the information regardless of whether your LinkedIn account is free or paid, so all you need to do is select your search criteria and watch it go.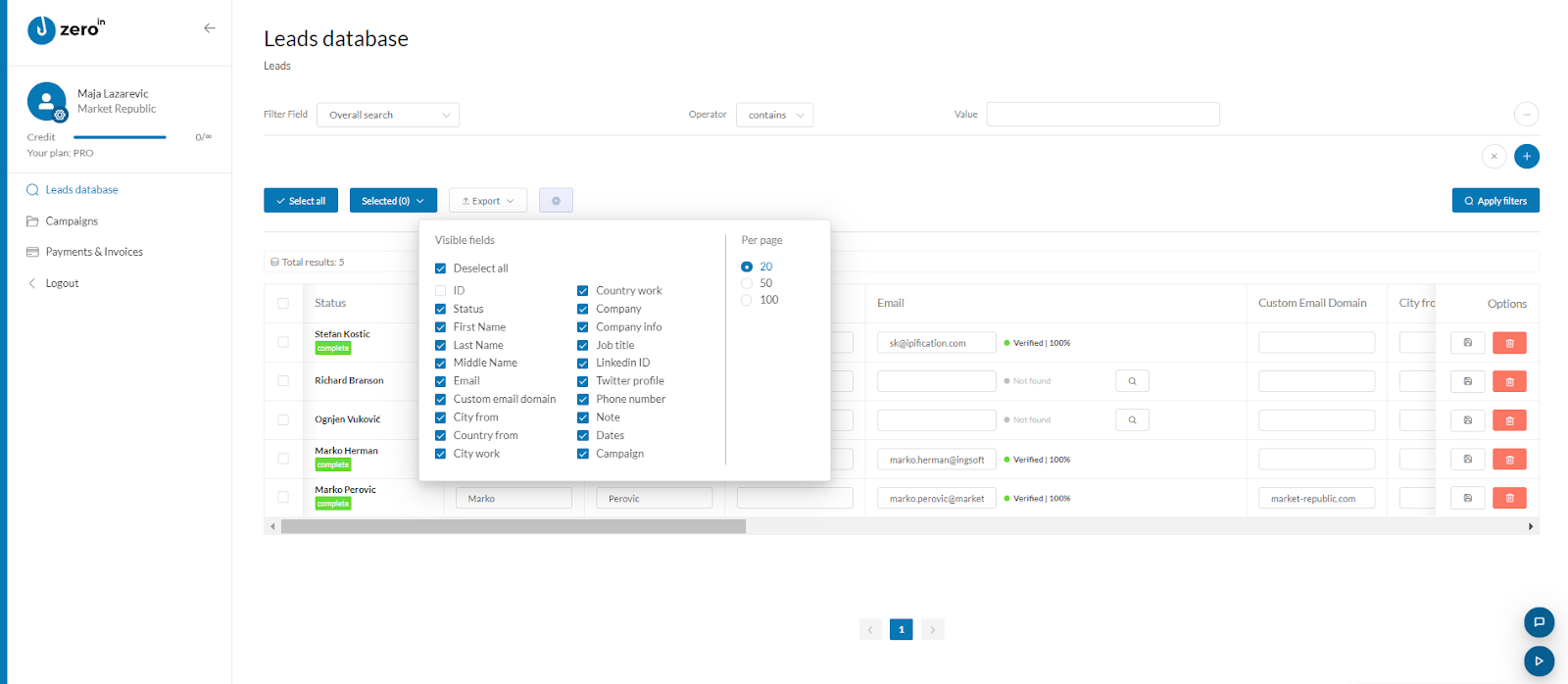 Collect emails, phone numbers, job titles, and 26 other data points from LinkedIn!
What separates ZeroIn is that it doesn't extract emails from LinkedIn profiles themselves.
The ZeroIn Chrome plugin uses unique five-point verification technology to validate business emails in real-time, minimizing bouncebacks.
That way, you're not stuck at a dead end just because you've hit one of those faceless profiles.
Plus, the plugin lets you know if you already have an email address to keep your lists clean of duplicates.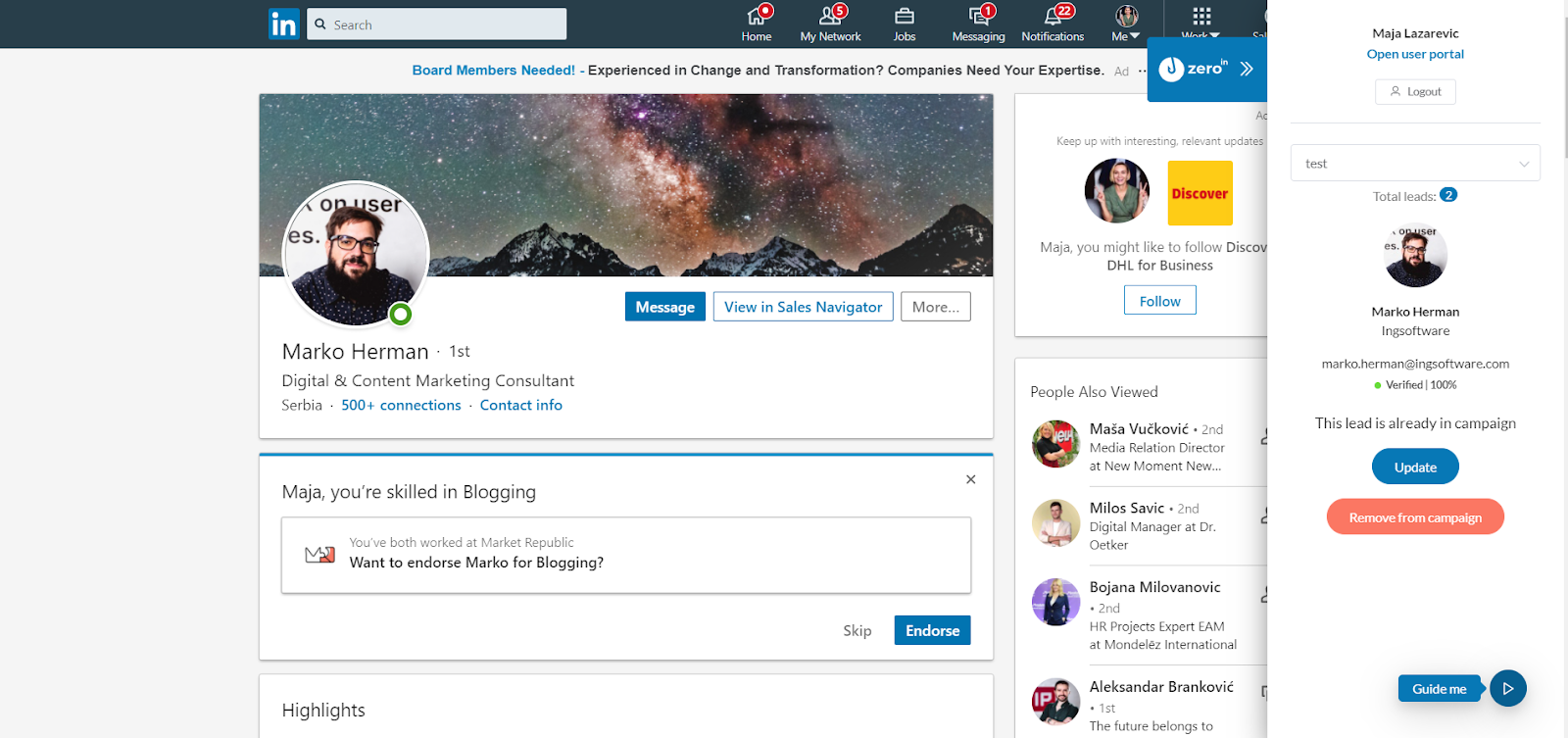 The Google Chrome plugin verifies emails in real-time, even alerting you of duplicate addresses!
The ZeroIn user portal is the other half of the tool, where you can collect all of your data.
You'll be able to access a Customer Relationship Management (CRM) tool where you can edit, update, move, or export data to Excel, Google Drive, CVS, or Pipedrive.
You can also extract business emails and information individually, or get all that juicy data at once with bulk extractions.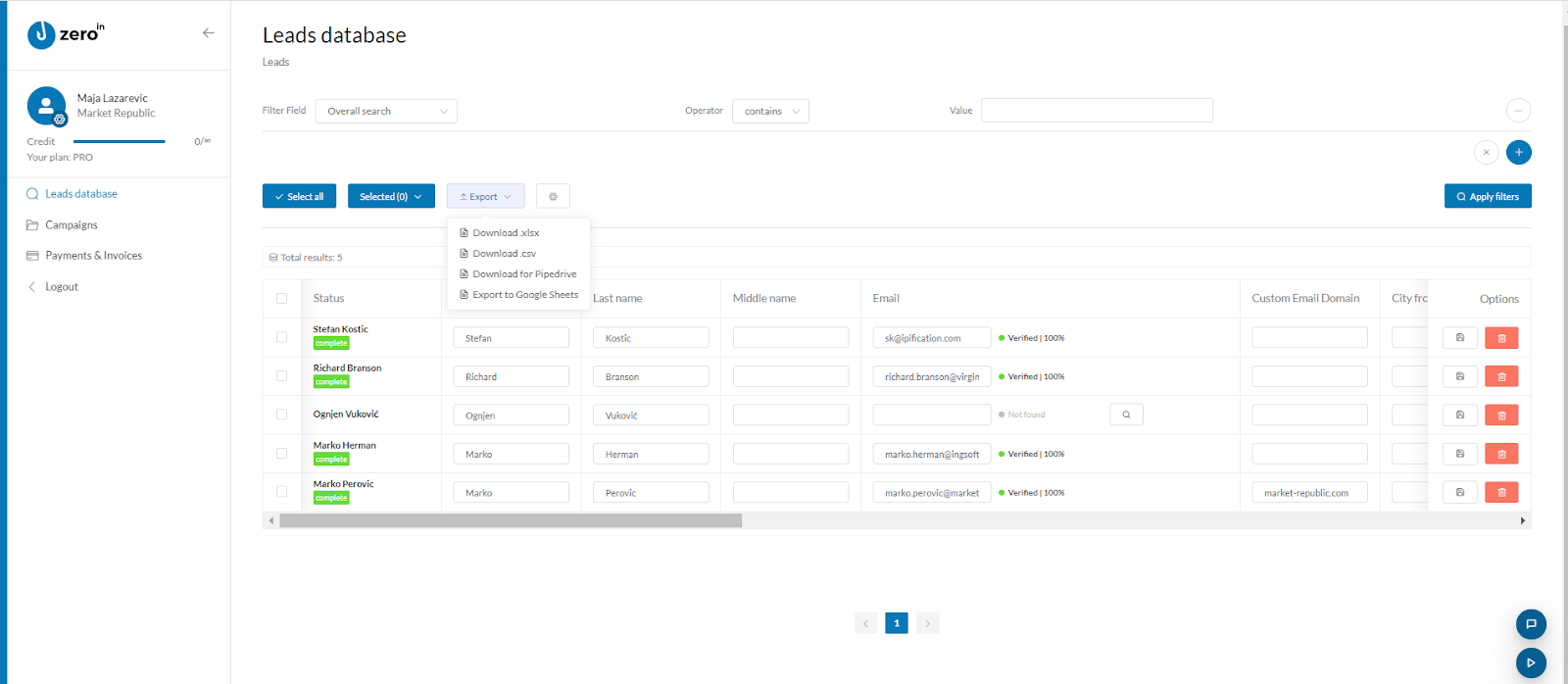 Use the bulk extraction feature to export data to Excel, Google Drive, and more!
ZeroIn even works to your advantage if you already have a solid list of leads.
Upload to ZeroIn from the user portal to get all your business emails verified using the same precise system.
You can even extract company data without the verified emails, in case you want to get a better idea of your target audience for content or other initiatives.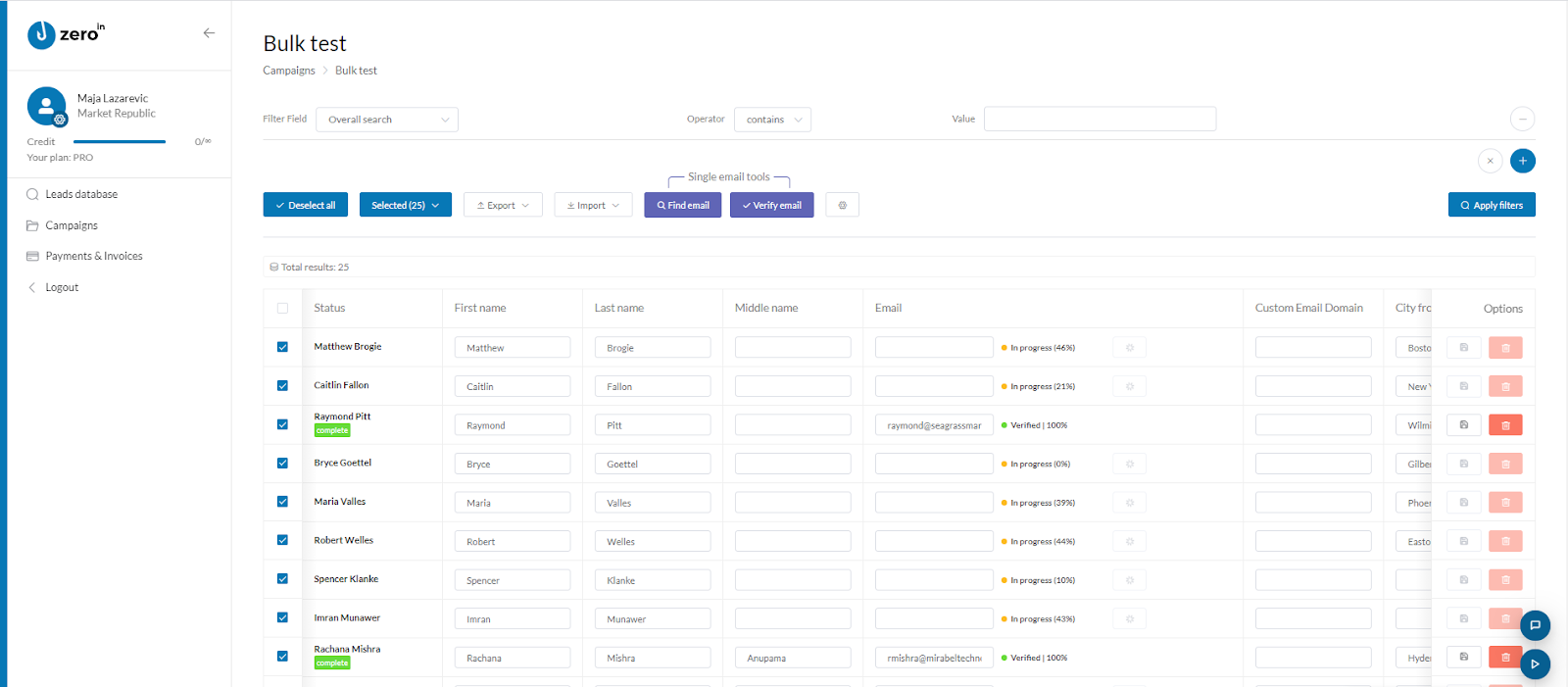 Upload your own lead lists and get them verified by ZeroIn!
Nobody likes putting together a promising list of leads just to find out they're only a bunch of dead ends. ("What a perfect use of my Sunday evening!")
ZeroIn gives you verified business emails and data to find the perfect collection of leads for all your prospecting, plus screens the emails you already have.
So don't miss your shot at this deal.
Get lifetime access to ZeroIn today!
P.S. Learn how to use ZeroIn like a pro by catching our training webinar replay here: Webinar Replay!
Plans & features
Deal terms & conditions
Lifetime access to ZeroIn – Plus exclusive

All future Pro Plan updates

If Plan name changes, deal will be mapped to the new Plan name with all accompanying updates

You must redeem your code(s) within 60 days of purchase

Stack up to 3 codes

GDPR compliant

Available for new ZeroIn users and returning AppSumo Plus purchasers

Previous AppSumo Plus customers who purchased ZeroIn can buy more codes to increase their feature limits

Previous AppSumo Plus customers will be grandfathered into the new feature limits
60 day money-back guarantee. Try it out for 2 months to make sure it's right for you!
Features included in all plans
Contact list management

Direct and company phone numbers

Upload existing email lists

Unused credits rolling into next month

Business email finder

Supports LinkedIn basic and premium

26 data points on accounts and contacts

No daily limits

Free data extraction (except email)

List management

Export template compatible with Pipedrive

CRM like user portal with unlimited storage

Upload existing emails to reverify
Specification:
ZeroIn – Plus exclusive
Single

All features above included
1 user
4,000 email find credits per month
6,000 re-verify email credits per month (imported leads)
Unlimited bulk data gathering and matching

Double

All features above included
1 user
8,000 email find credits per month
12,000 re-verify email credits per month (imported leads)
Unlimited bulk data gathering and matching

Multiple

All features above included
1 user
15,000 email find credits per month
20,000 re-verify email credits per month (imported leads)
Unlimited bulk data gathering and matching