Overview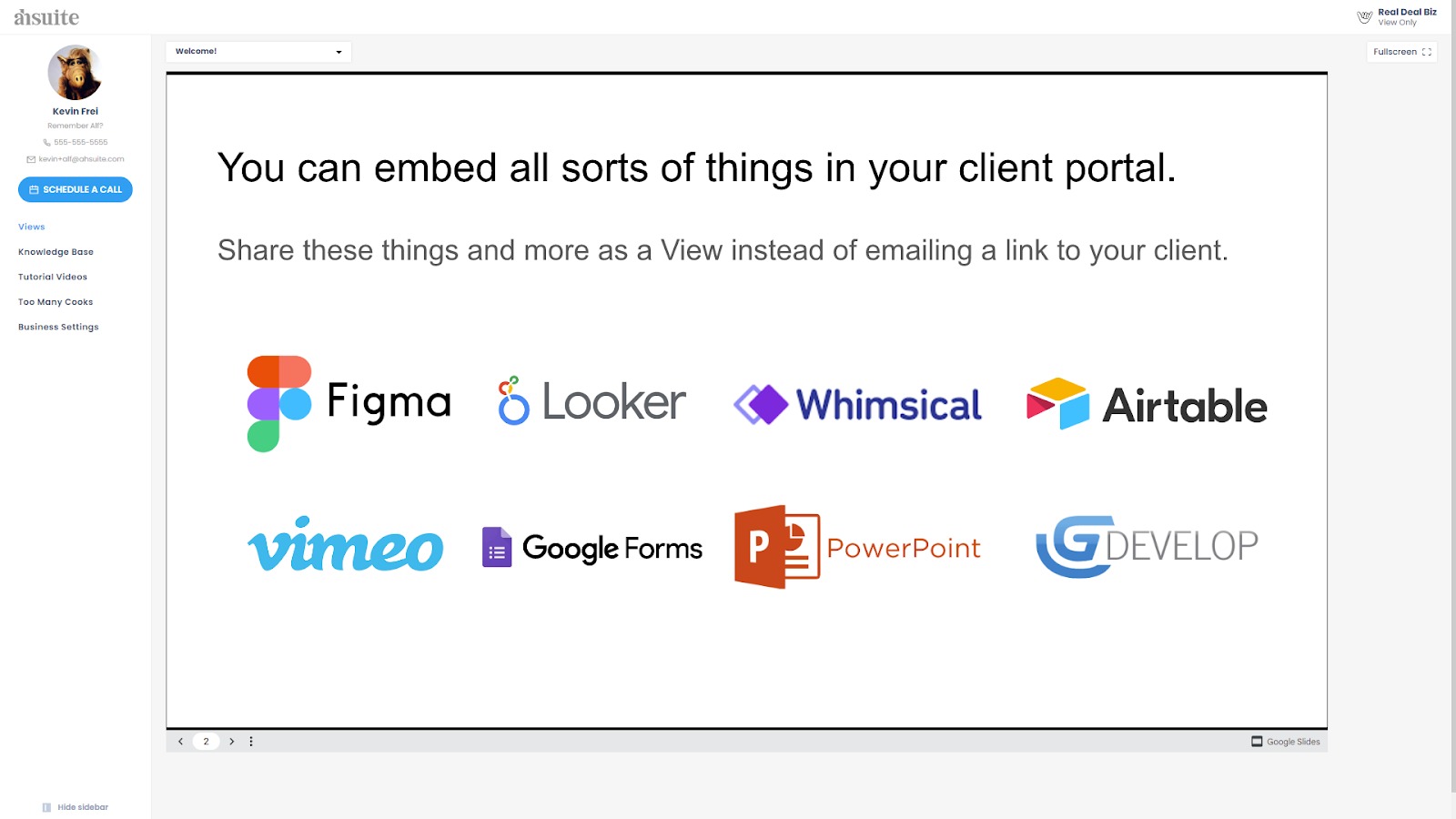 Embed anything you want to share with the client.
The full-featured version of Ahsuite includes tasks, file sharing, team password manager, and the ability to find and recruit other Ahsuite users.
And guess what?
We have an exclusive offer just for the AppSumo community! 🎉
Normally, our free plan offers limited features for up to three clients.
But with this deal, we are giving away the unlimited, full-featured version of Ahsuite for FREE for up to three clients! 🔥
That means you'll have access to all the premium features without any extra cost, just because we love the AppSumo community. ❤️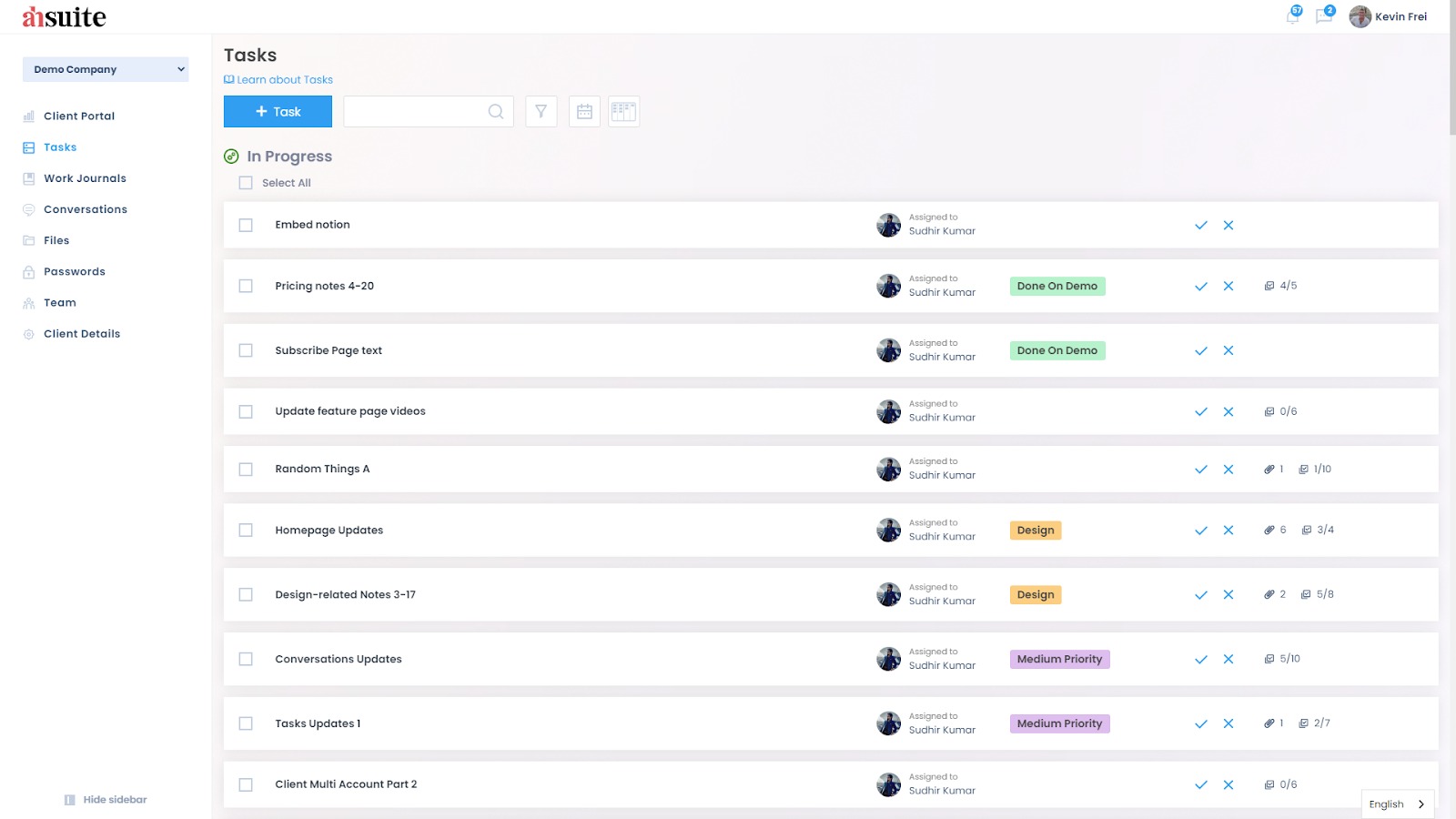 Tasks, files, group messaging, and more are included with Ahsuite Client Portals.
With Ahsuite Client Portals, you get access to a suite of powerful collaboration tools, including tasks, files, group messaging, and even a team password manager.
That means you can say goodbye to Trello, DropBox, Slack, and LastPass.
All you need is Ahsuite.
Slide decks, videos, Looker Studio reports, Figma boards, any type of Google Doc… you can put almost anything behind a password in a client portal.
Ahsuite has the easiest and most flexible embedding solution anywhere!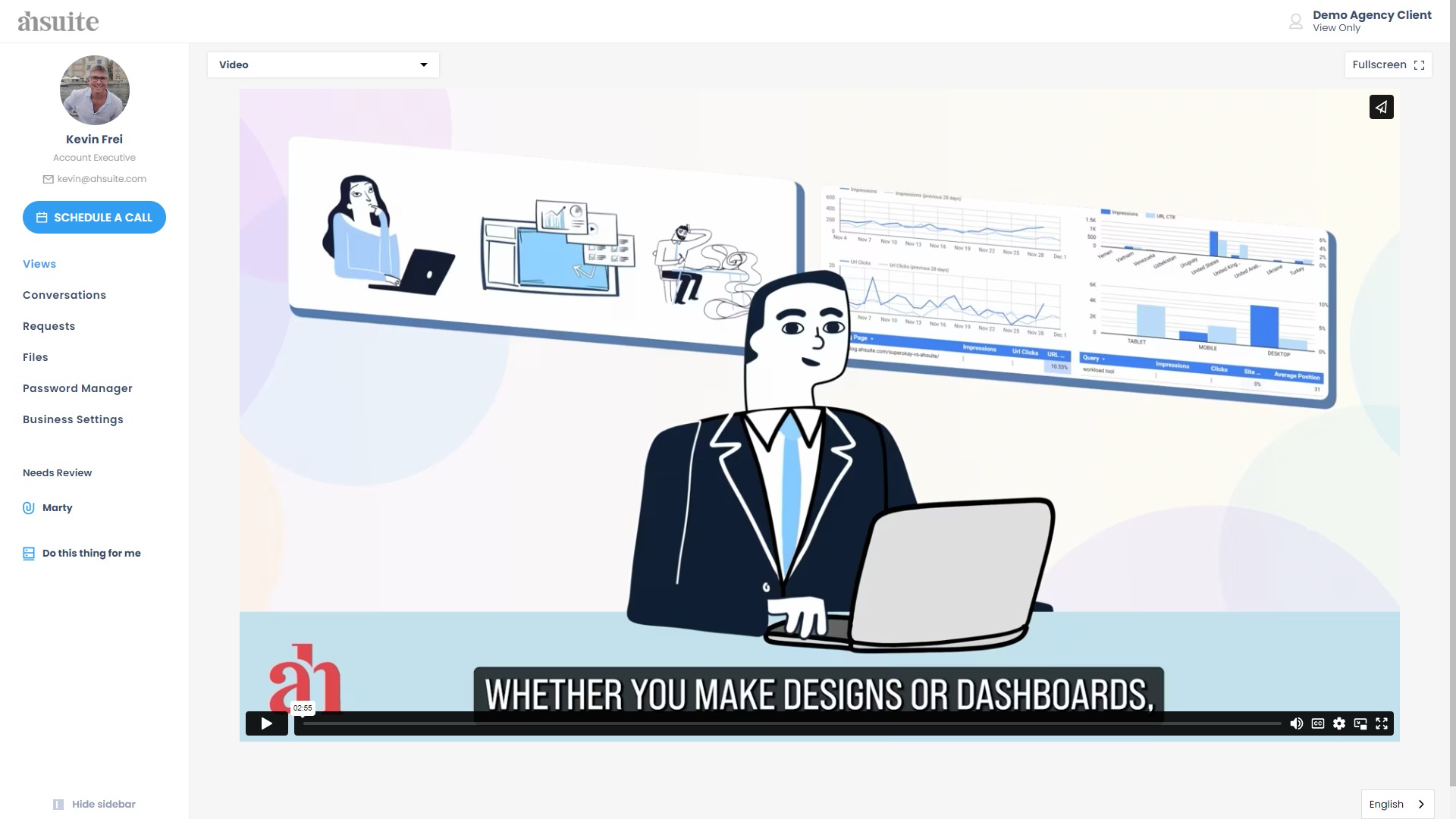 Clean and simple client portals come standard with Ahsuite.
Sending links over email is disorganized, unsecure, and it doesn't look professional.
Your clients will appreciate a self-serve client portal that lets them access their reports and presentations when they want to.
Check out my From the Founders post below for even more great reasons to use Ahsuite instead of sending links to your clients over email.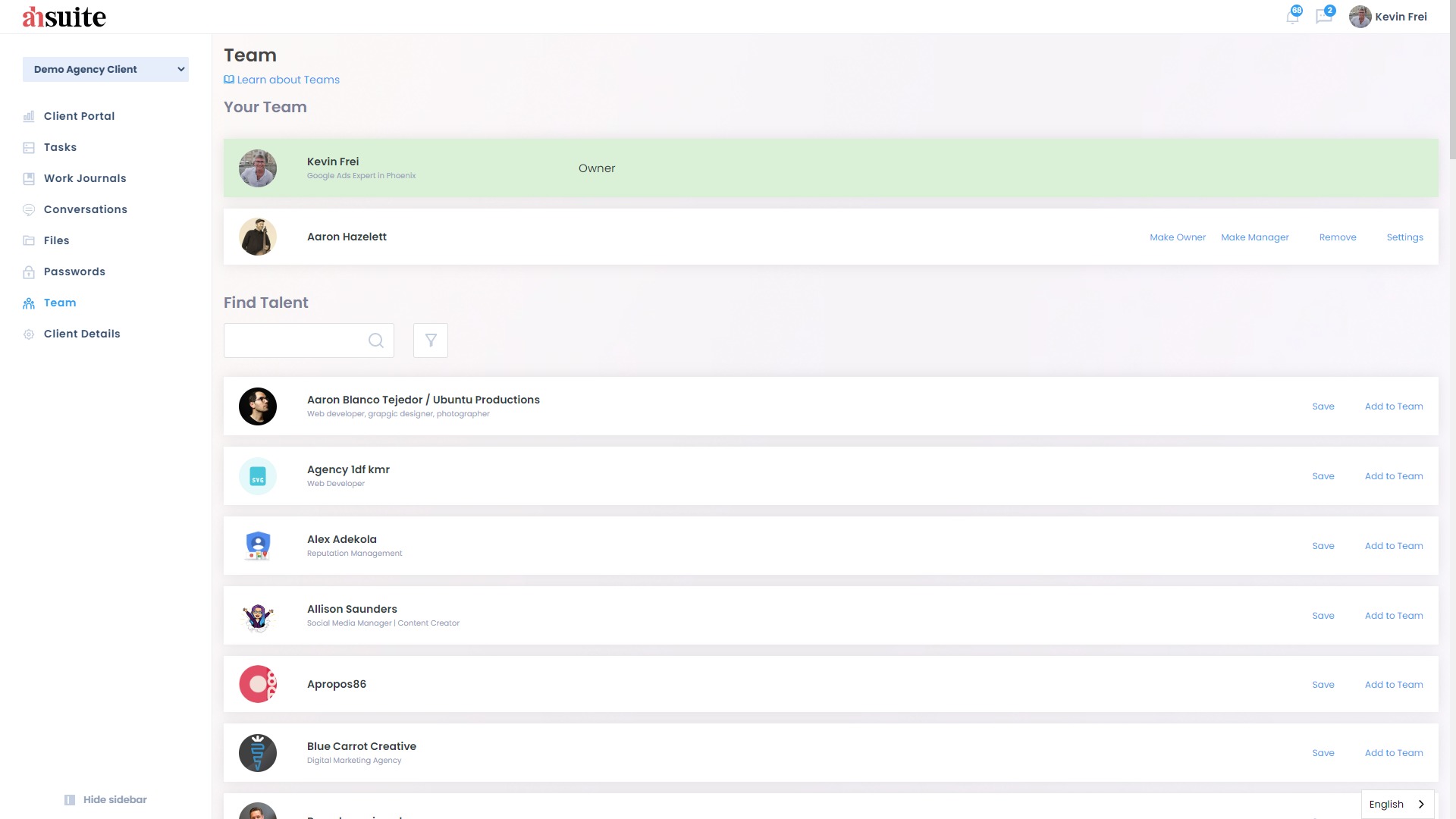 Use Ahsuite to hire or get hired.
You can search the Ahsuite network for other Ahsuite users that have the skills you need, then invite them to your team with a click.
Since they are already using Ahsuite's stack of tools, onboarding people to your team is so easy!
So yeah, you can say goodbye to Upwork, too.
Team members are added on a client-by-client basis.
That means if you add someone to help with one client, they do not get to see your other clients.
You can also rest assured that clients cannot see this network. It is normally only available to paying Ahsuite subscribers, but we decided to include this feature in the free AppSumo deal because we believe most Sumo-lings will be a net benefit to the network.
Get access to Ahsuite Client Portals now!
Plans & features
Deal terms & conditions
Lifetime access to Ahsuite Client Portals

You must redeem your code(s) within 60 days of purchase

All future Ahsuite Client Portals Pro Plan updates

Please note: This deal is not stackable