Overview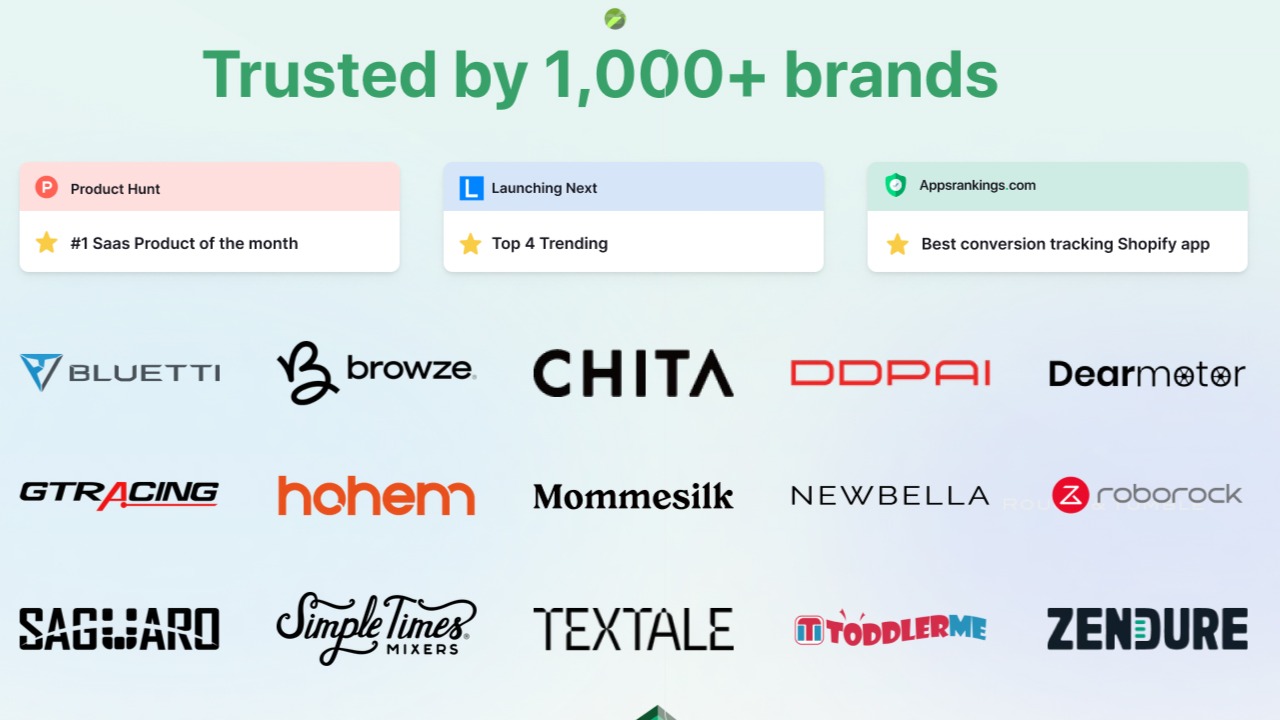 #1 SaaS of the month from Product Hunt.
With our proprietary Attribuly pixel, you can unmask the contribution of each touchpoint and get accurate ROAS for each Facebook Ad, both single and blended. Plus, our platform tackles the IOS14.5 issue with over 10 first-party data integrations.
Track all of the important activities on your site, including collection views, add-to-cart, checkout processes, and more. Understand how your customers interact with your brand on a single-person level and allocate your marketing budget in a data-driven way with our Budget Match Index.
With Attribuly, understanding your customer's buying process has never been easier.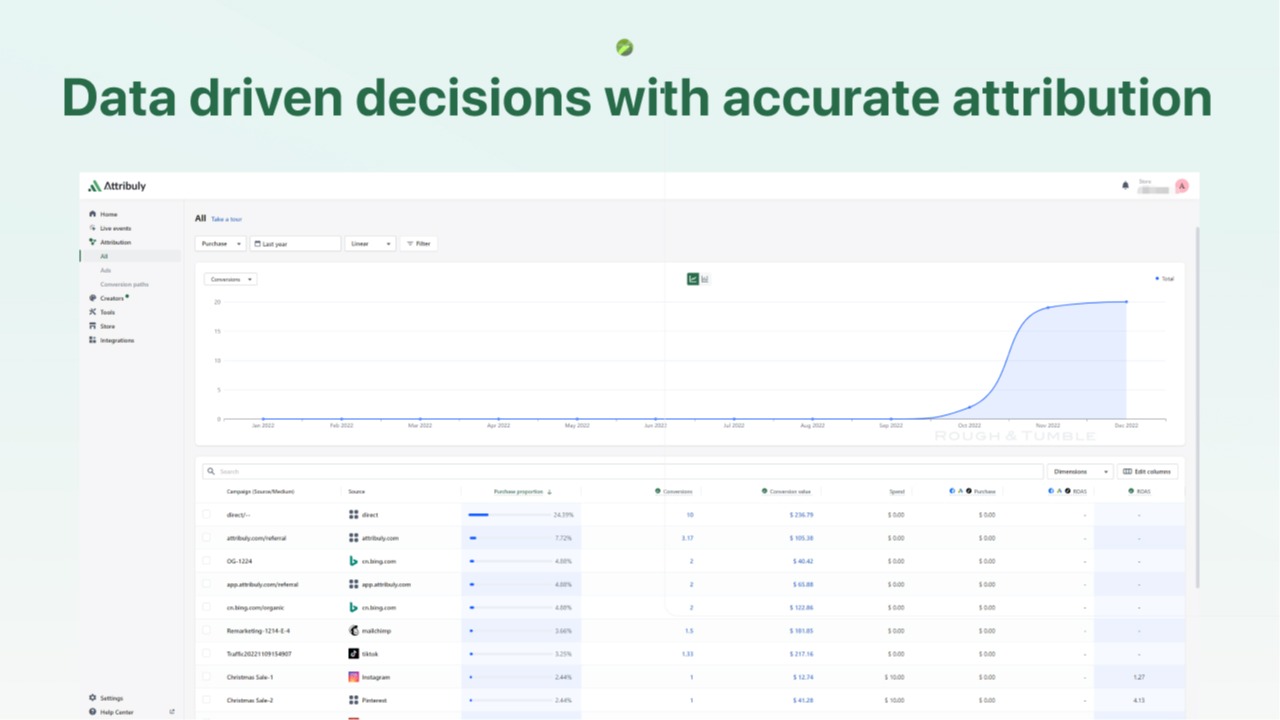 Make 100% of your customer conversions trackable, in real time.
Attribuly is much more than an attribution tool–It's one of the most powerful tools to let you get customer journey insight and maximize conversions.
You have the ability to track all your campaigns, including single ad level, as accurately as PRE-IOS14, using 10+ data integrations with Google, Facebook and more.
You can view each conversion with customer journey, to help your budget allocation laser focus.
You can also view your highest conversion path, to help your conversions skyrocket.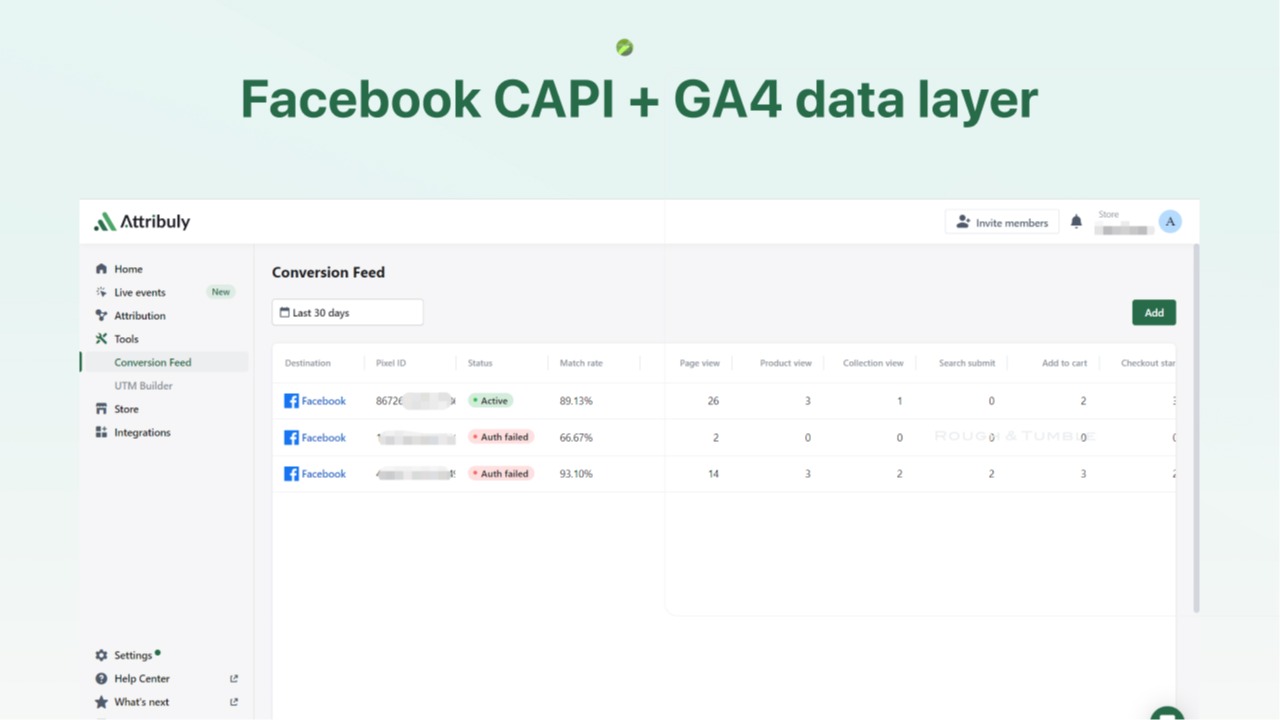 Accurately measure the ROAS for each individual Facebook ad as well as the blended results.
Now you have the best-in-class customer data, you can use server-side tracking to send the data to Facebook,Google, so you boost your conversion rate 11% higher, cost -34% lower.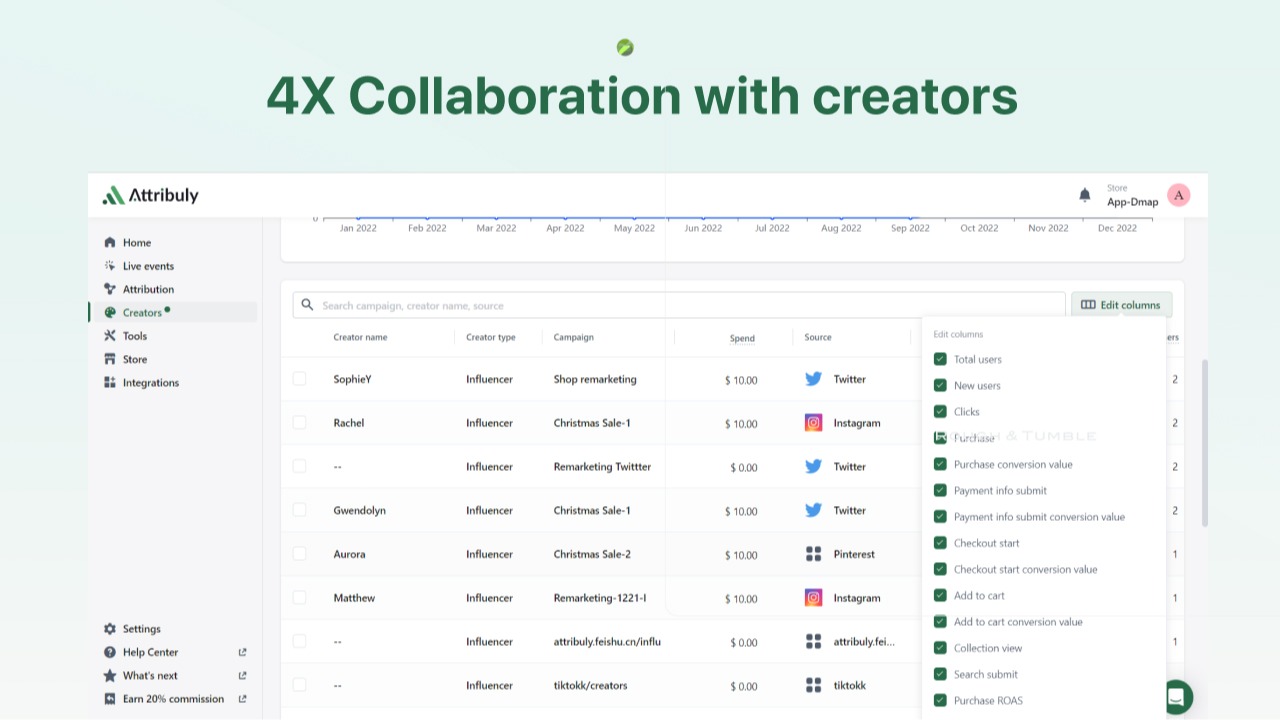 Share the insight with brand, make it easier for collaboration.
You can send a unique link to your influencers and track how they bring customers to your store. You have rich data to evaluate your best-fitting influencers.
You can also collaborate with them, let them share the creatives, and no more emails, excels, or local storage. You now 4X your influencer marketing.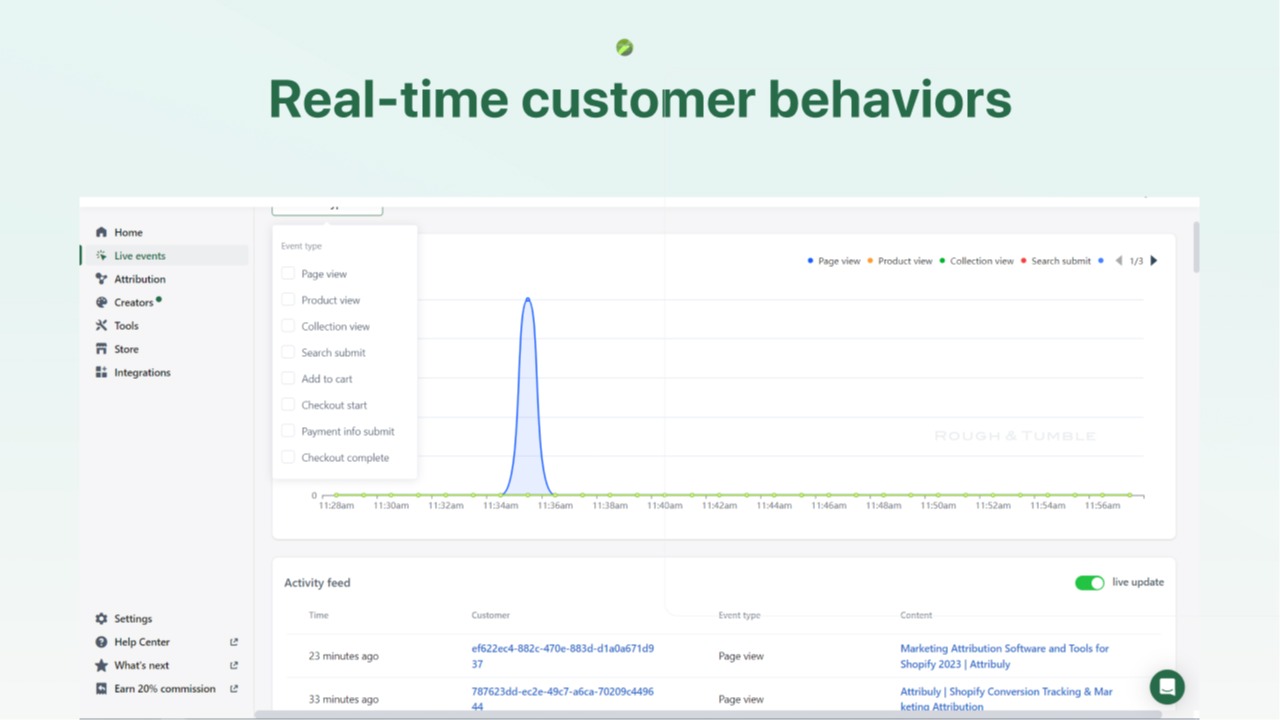 With real time conversion data, you will respond faster with any signal from your customers.
In Real-time, track how your customers interact with your store and where they are from. So you capture any customer signals faster than your competitors.
Get Attribuly today & boost your growth!
Plans & features
Deal terms & conditions
Lifetime access to Attribuly for Shopify

You must redeem your code(s) within 60 days of purchase

All future Pro Plan updates

Stack up to 3 codes

The code can be stacked for the same store, or new store
Specification:
Attribuly for Shopify
Plan 1

All features above included
less 100K USD last 12 month revenue
Unlimited staff accounts
Unlimited customer events
Unlimited creatives storage
Attribuly Pixel attribution
Ad level ROAS tracking for Google, Facebook, Tiktok, Linkedin
Server-side tracking for Facebook & Google
Real-time customer events tracking

Plan 2

All features above included
100-500K USD last 12 month revenue
Unlimited staff accounts
Unlimited customer events
Unlimited creatives storage
Attribuly Pixel attribution
Ad level ROAS tracking for Google, Facebook, Tiktok, Linkedin
Server-side tracking for Facebook & Google
Real-time customer events tracking

Plan 3

All features above included
500K-1M USD last 12 month revenue
Unlimited staff accounts
Unlimited customer events
Unlimited creatives storage
Attribuly Pixel attribution
Ad level ROAS tracking for Google, Facebook, Tiktok, Linkedin
Server-side tracking for Facebook & Google
Real-time customer events tracking