CleverSlides
No matter what industry you're in, being on the customer-facing side of things can start to feel like Groundhog Day.
When you're answering the same questions repeatedly, it's easy to slip and send an embarrassing email or twenty. ("I did it again. I wrote 'Thanks for reaching out, [INSERT CUSTOMER HERE]' instead of their name.")
If only you could say all the right things, while also saving time and energy on repetitive typing.
Overview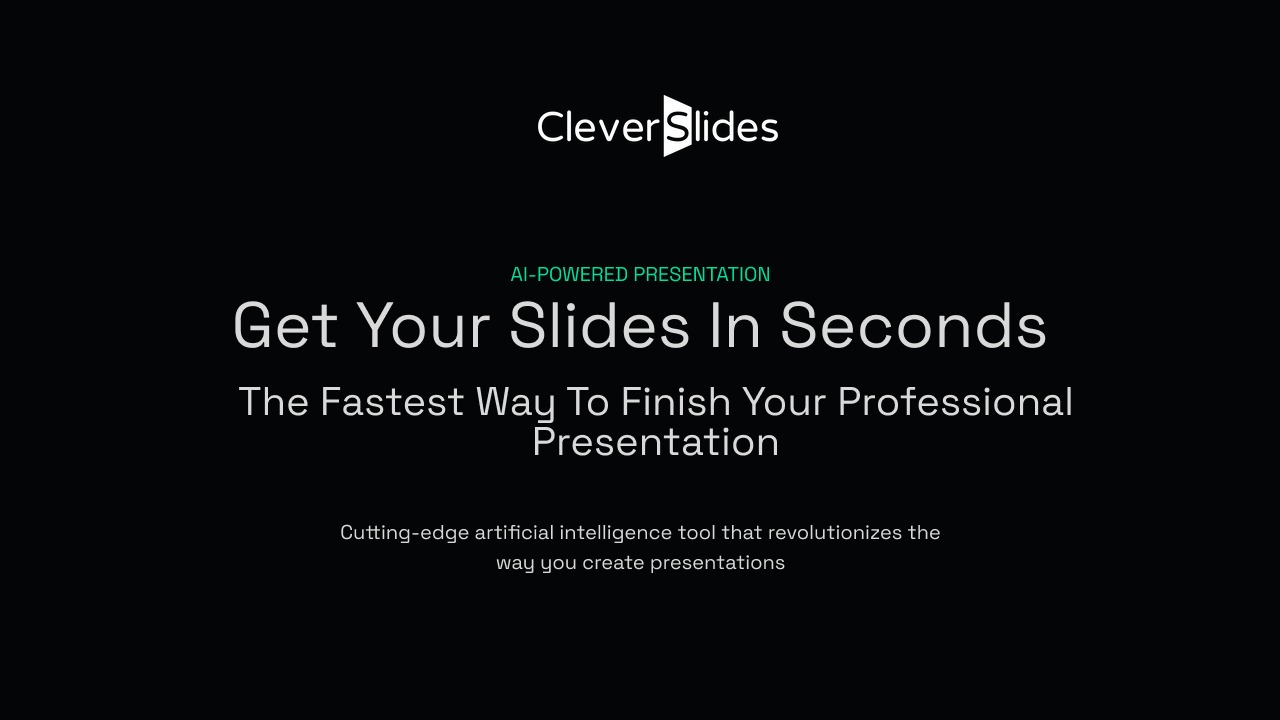 Generate slides contents in seconds with AI.
Our AI-powered tool adapts to any type of slide or deck, allowing you to customize your presentations with ease.
Simply input your desired topic, and CleverSlides will generate tailored content that grabs attention and engages your audience.
Quality assurance is at the core of CleverSlides. Our cutting-edge AI algorithm ensures that the generated content is not only informative and relevant but also free from any copyright infringements.
Present your ideas confidently, knowing that your material is of the highest quality and originality.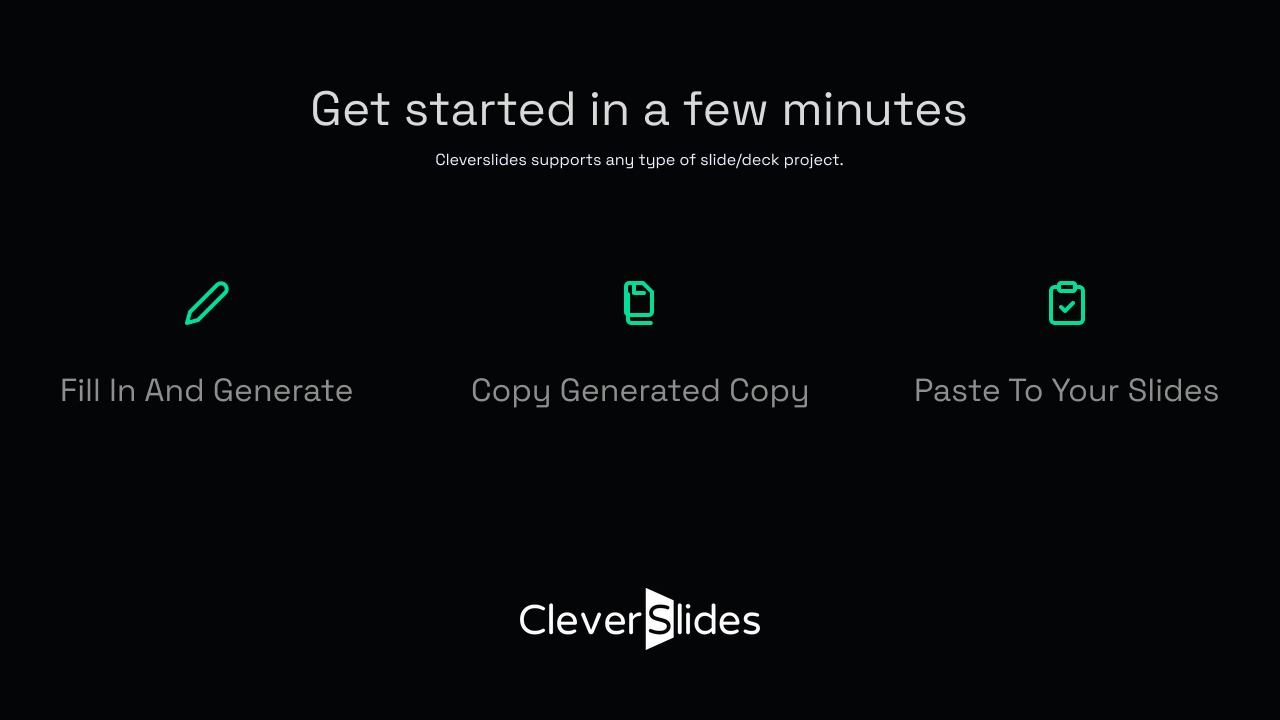 Your slide content will be expertly crafted in a proper format, no matter the type of slides or deck.
CleverSlides features a user-friendly interface designed for seamless navigation. Even if you're a first-time user, you'll find it intuitive and easy to use.
Let the AI do the heavy lifting while you effortlessly create professional slide content in a matter of seconds.
At CleverSlides, we're committed to continuous improvement. Our team of experts is dedicated to refining and enhancing the technology behind CleverSlides, ensuring that it remains the most effective and reliable slide generator on the market.
With CleverSlides, you'll always have access to the latest advancements in AI-powered content creation.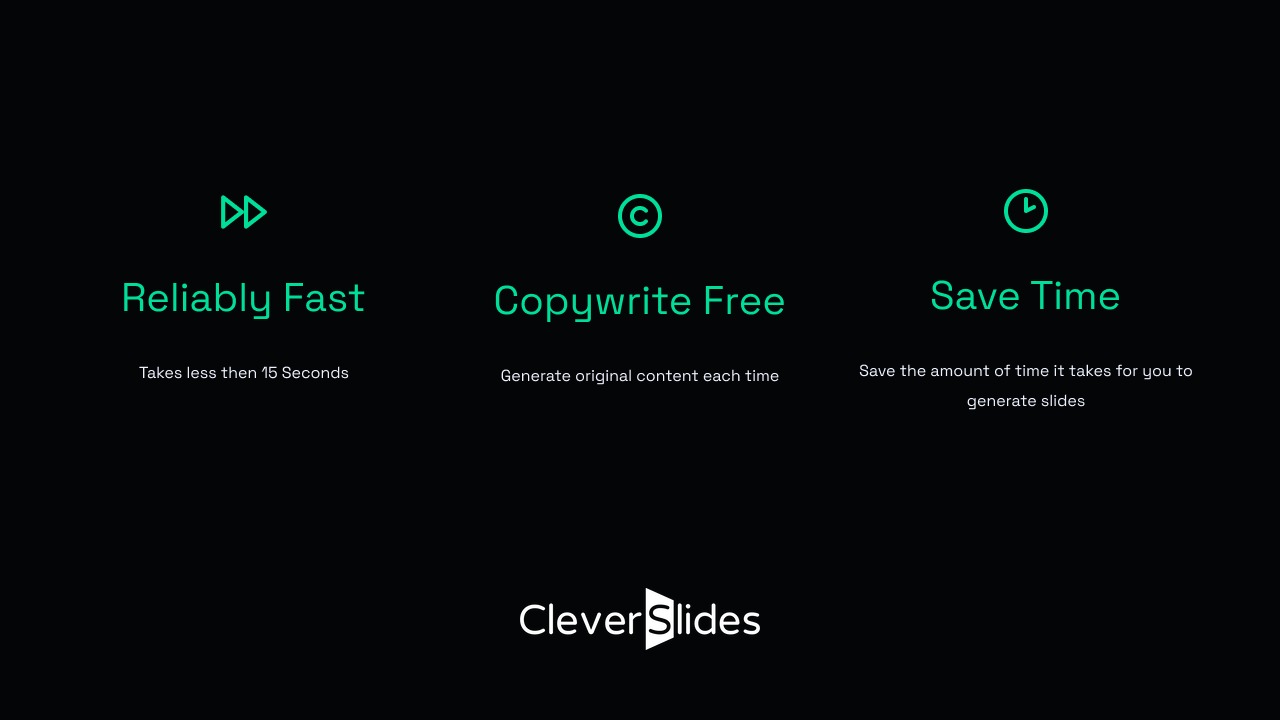 Unlock the full potential of your presentations with CleverSlides.
Let our AI-powered tool transform your slides into captivating visual stories, leaving a lasting impact on your audience.
Elevate your presentations to new heights of professionalism and effectiveness with CleverSlides.
Get access today!
Plans & features
Deal terms & conditions
Lifetime access to CleverSlides

You must redeem your code(s) within 60 days of purchase

All future plan updates

Please note: This deal is not stackable
Specification:
CleverSlides
CleverSlides

Unlimited slide content generation
Generate slides with original content in seconds
Copywrite free