Overview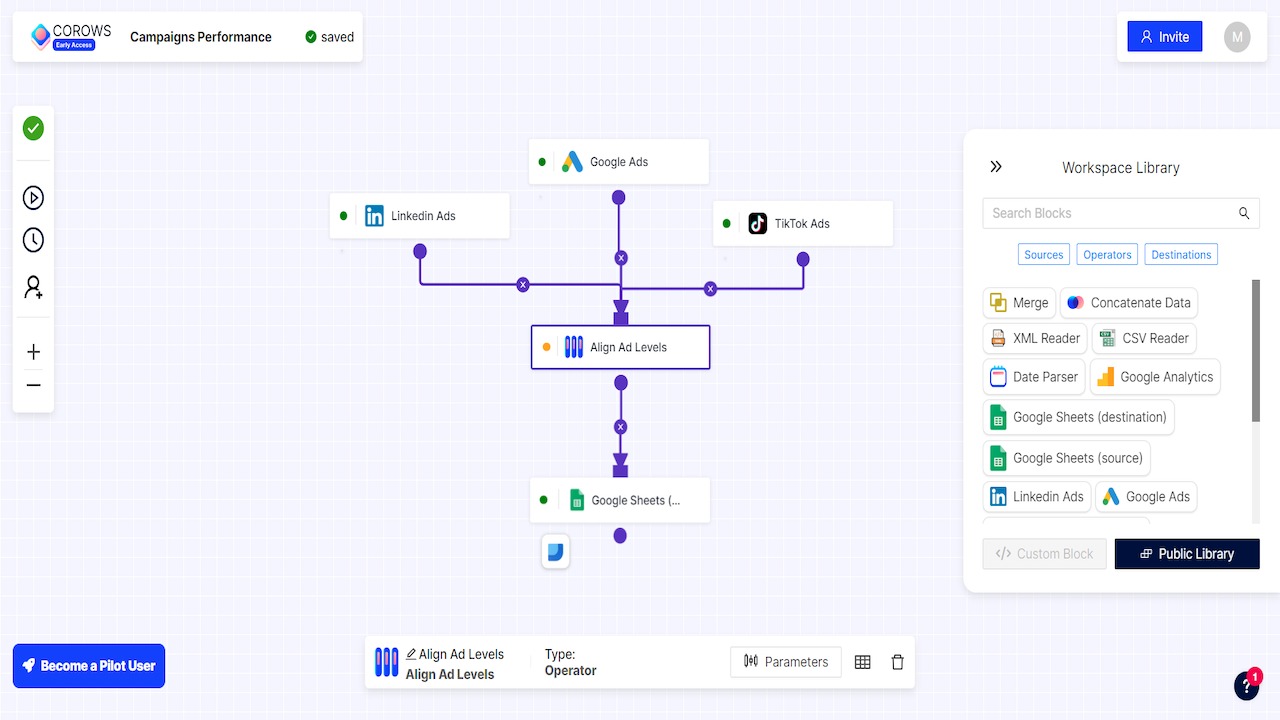 A snip of our automation.
Current State and Vision
Our vision for Corows is to built the ultimate platform for building, sharing, and collaborating on data automation. After you built any solution you'll be able to share it as a link or invite someone to collaborate on it. A common use-case would be to invite clients to authorize APIs. Additionally you can impress your client by sending them the full data solution so that they can reuse themselves and change the parameters for future use-cases.
At its current state Corows empowers teams to:
Build data automations using our drag and drop builder. Each automation consists of 'blocks' that can be sources, operators, or destinations (ETL)
Share automations privately and publicly
Schedule automations to run every X amount of time
Instantly connect data to Google Data Studio for visualization
Plans & features
Deal terms & conditions
Lifetime access to Corows

You must redeem your code(s) within 60 days of purchase

All future plan updates
Single

Up to 16 blocks in each automation
Up to 15 data automations
3 seats
Scheduling/ automation
Premium support
Access to all blocks by Corows
Access to every feature following launch
Sharing automations privately and publicly
Access to all current & future connectors
Stack 1 additional code: 30 automations and 6 seats
Stack 2 additional codes: 50 automations and 10 seats