Overview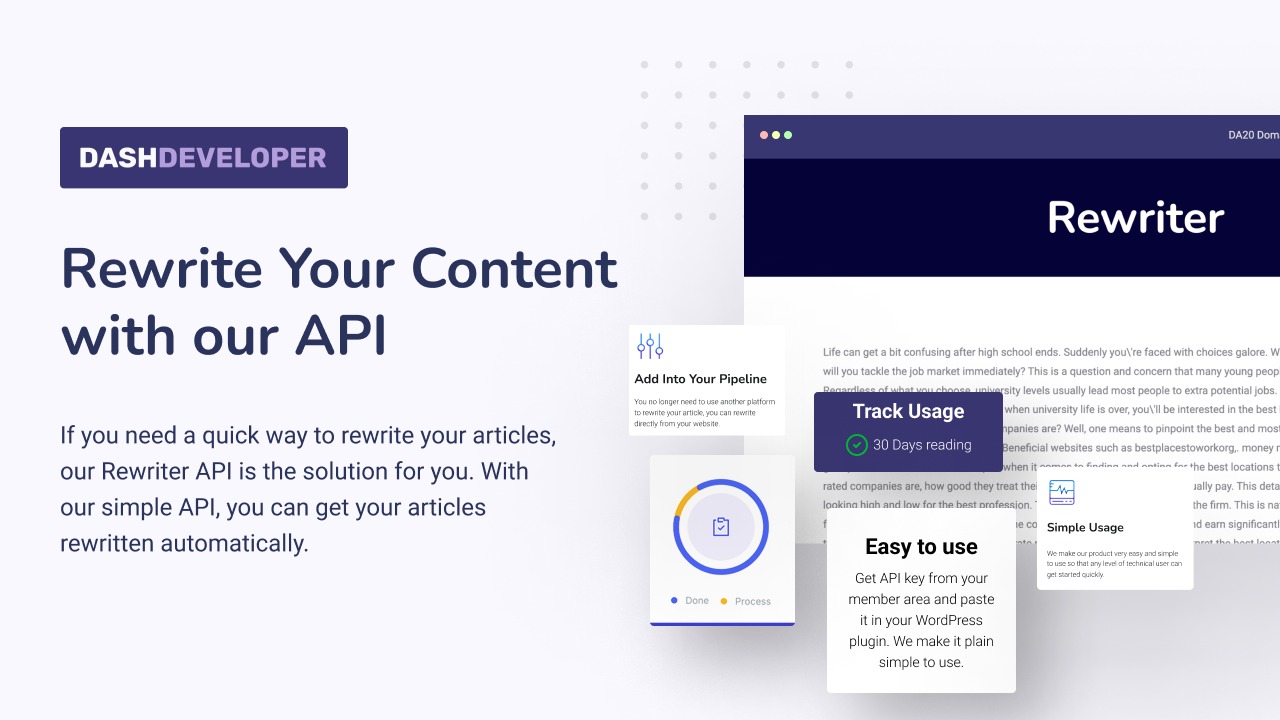 Get your articles rewritten automatically with our API.
With Dash Rewriter, you can quickly and easily rewrite any piece of content on your WordPress site automatically with just a few clicks.
Dash Rewriter is able to rewrite content automatically for you and it is extremely user-friendly and easy to use.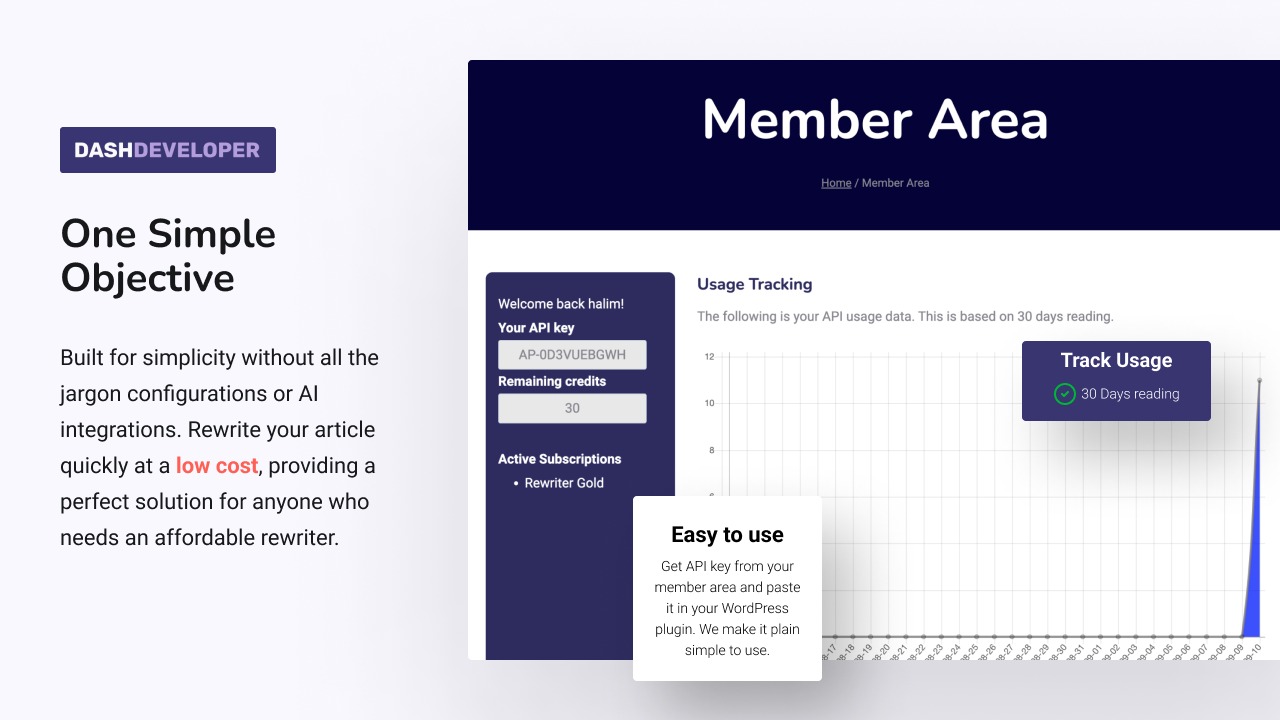 Dash Rewriter was designed with simplicity and ease-of-use in mind.
Dash Rewriter is also very versatile and can be used in conjunction with other WordPress plugins, such as WP Content Pilot and WPematico.
It is designed to make auto-blogging very easy to achieve — even if you are on a tight budget.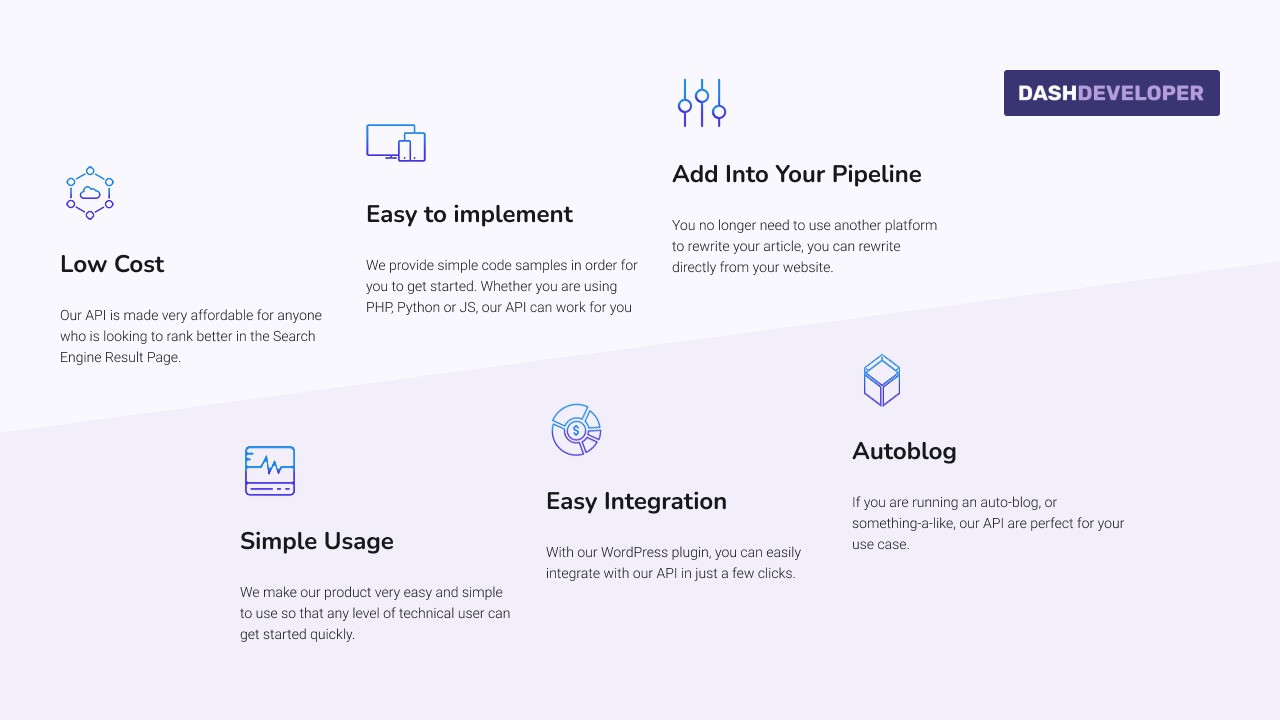 Check out some of the great features of Dash Rewriter.
In this AppSumo special, we are offering 500 credits for free to be used for your WordPress websites.
If you are a fan of auto-blogging, then there is no reason not to take up this limited-time offer.
Our advice is to grab this offer as soon as possible before it ends.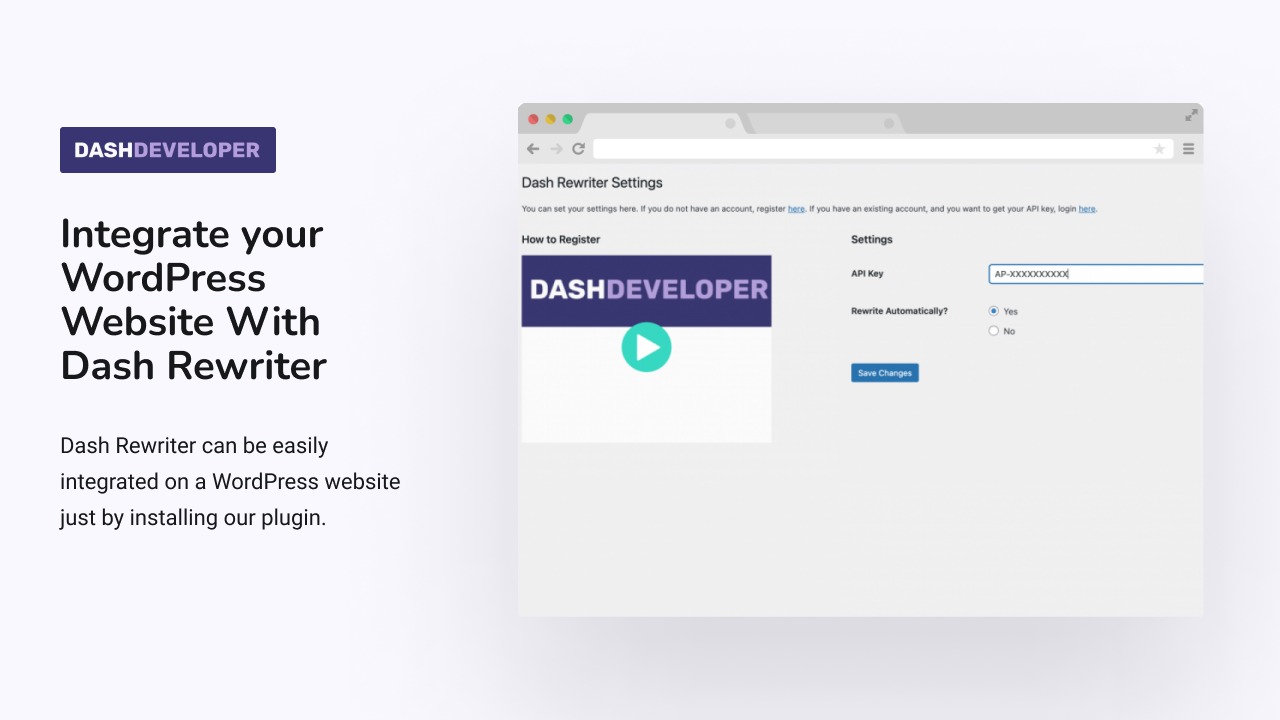 Just install our plugin and integrate directly with WordPress.
We are a small team of individuals who are mainly web developers. As a small team, we don't have the luxury of time to create content, rewrite it, post articles, etc.
That is why we created Dash Rewriter, a product that would help us do all of those things quickly and efficiently.
After months of development, we are making the product available to others as well.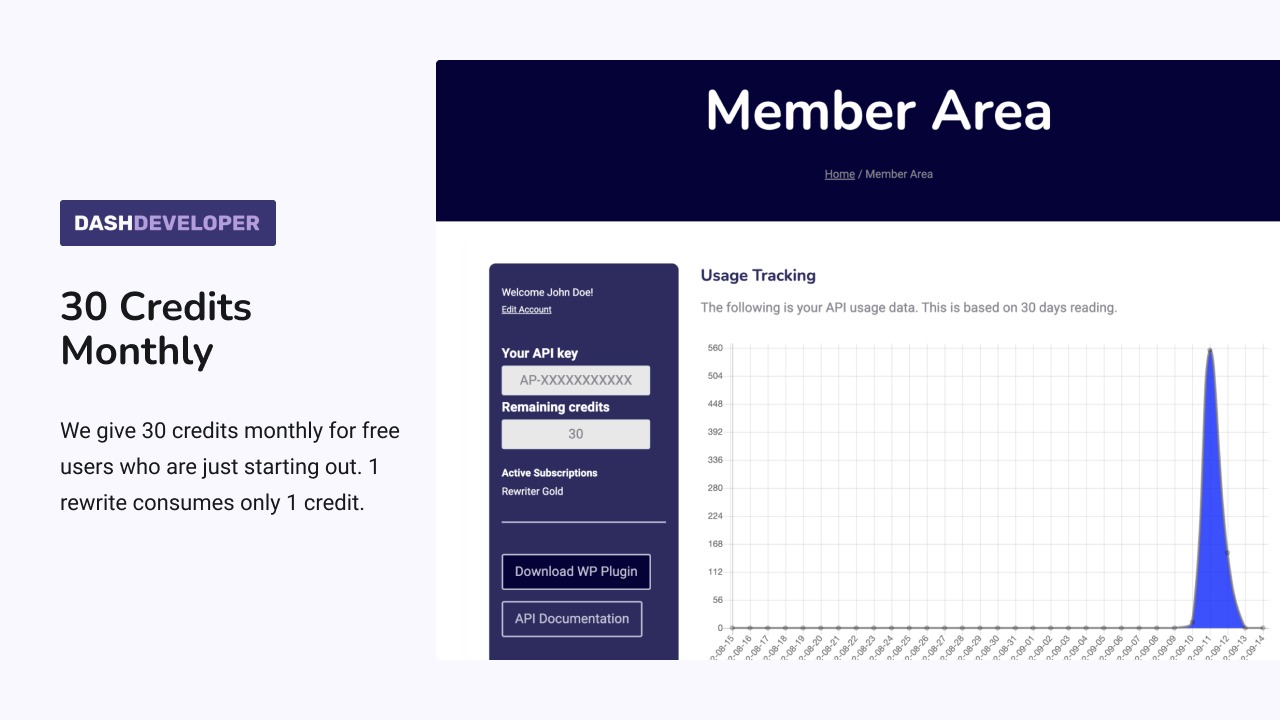 Normally, you would get 30 monthly credits — but with these AppSumo exlusive you get 500!
Our aim is to help non-developers and other developers alike to reduce the time taken to perform some of the content tasks.
We are constantly working to improve the plugin usability, and in the future, we will also develop other products and/or provide services.
Get access to Dash Rewriter today!
Plans & features
Deal terms & conditions
Lifetime access to Dash Rewriter

You must redeem your code(s) within 60 days of purchase

All future plan updates
Specification:
Dash Rewriter
Dash Rewriter

500 credits
Install on any WordPress sites that you want
Integrates with WP Content Pilot automatically
Integrates with WPematico plugin automatically