FixyTrade
As an investor, tracking your trades to find profitable strategies can become a confusing mess. ("All I know for sure is headaches are up 19.2%.")
Most trading platforms only give simple performance KPIs, forcing active traders to track, analyze, and find a trading edge with complex spreadsheets or handwritten trading logs.
If only there was a tool that could handle all the nitty gritty details, so you could focus on actually hitting your trading goals.
Overview
FixyTrade is an online trading journal that helps you track, analyze, and optimize your trading goals stress-free.
With FixyTrade, you can hit the ground running and import your trades from your broker, saving yourself hours of manual data entry.
Track trades on all financial markets, including Forex, stocks, indexes, crypto, and commodities. You can even leave a note on each trade, so nothing falls through the cracks!
You'll also be able to view daily transactions, profits, and losses right from FixyTrade's highly intuitive calendar.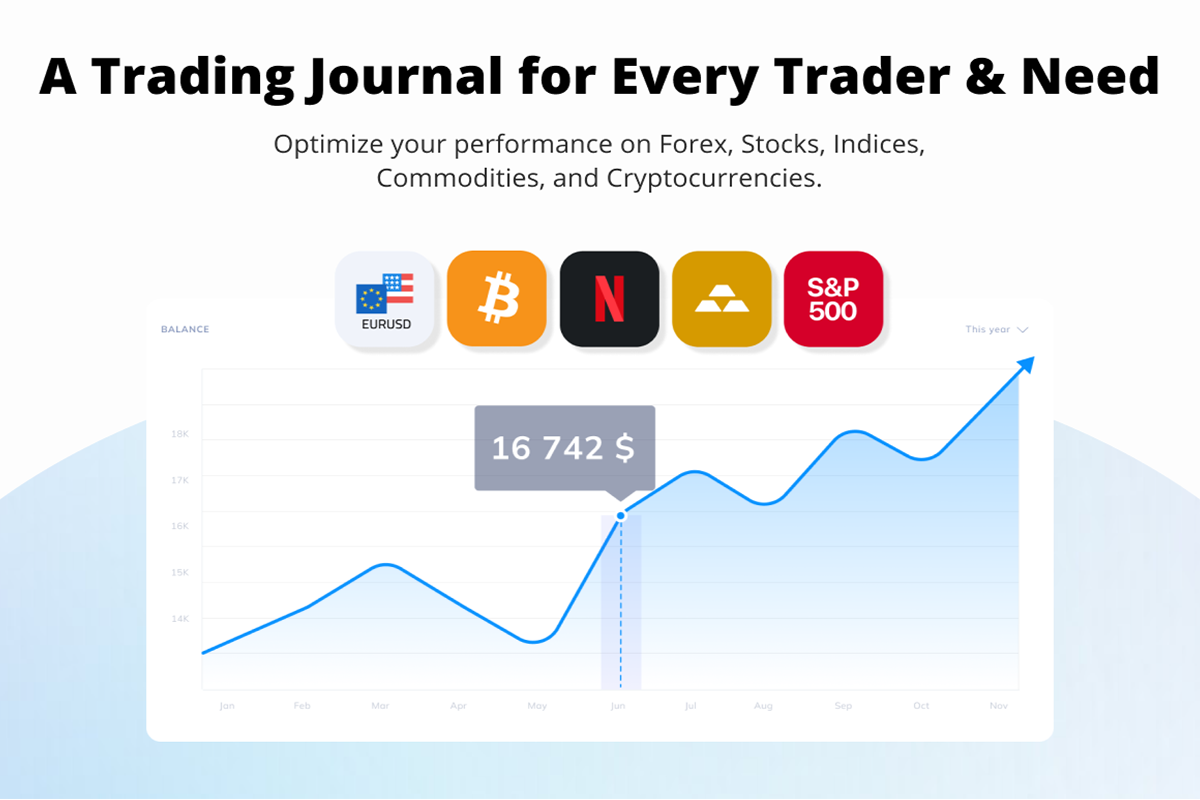 Record trades on all financial markets to keep tabs on your trading performance over time.
FixyTrade can also synchronize trades automatically from supported brokers like XTB, IG, FXCM, and any MetaTrader-compatible platform.
You'll be able to log your trades manually, letting you track your entire portfolio of assets with any broker.
View results with real-time and historical profitability charts to understand the performance of your portfolio over time.
You can even track specific KPIs, including average profit per trade, percentage of winning trades, and profit factor.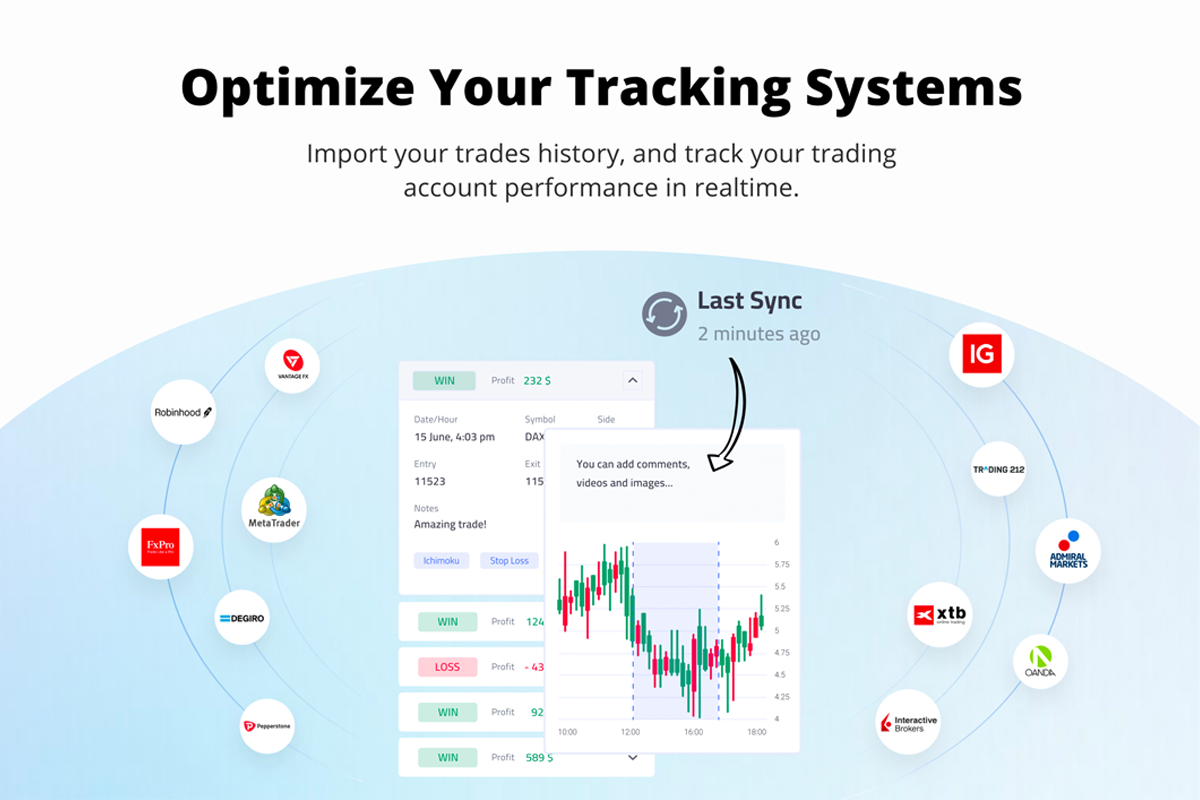 Synchronize all your trading data and easily view the results to optimize your trading performance.
Plus, you can access over 50 advanced KPIs to perform deeper analyses, like maximum drawdown, expectancy, and projected profit for the next 30 days.
FixyTrade makes it easy to keep tabs on holding time for winning and losing trades, so you can confirm if your faster trades are more profitable.
You'll even be able to view trading results by category to discover your profitable asset allocations, trading volumes, and the most profitable time of day.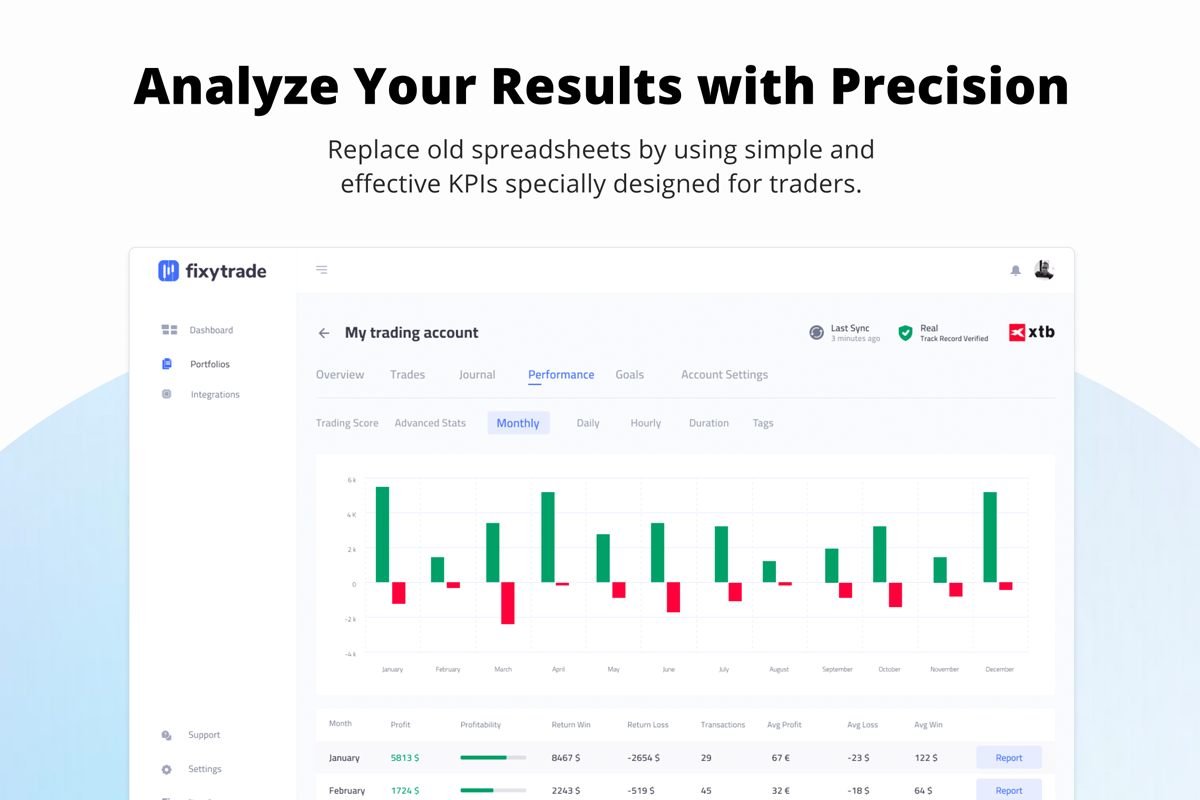 Unlock deeper insights by browsing through over 50 advanced KPIs.
Best of all, FixyTrade can rate your strategy and generate your trading score to help you figure out if you're headed in the right direction.
Apply tags on all your trades, so you can assess which strategies are working and which are a waste of money.
Plus, you'll be able to create daily, weekly, monthly, or annual trading goals to hold yourself accountable and recognize major milestones.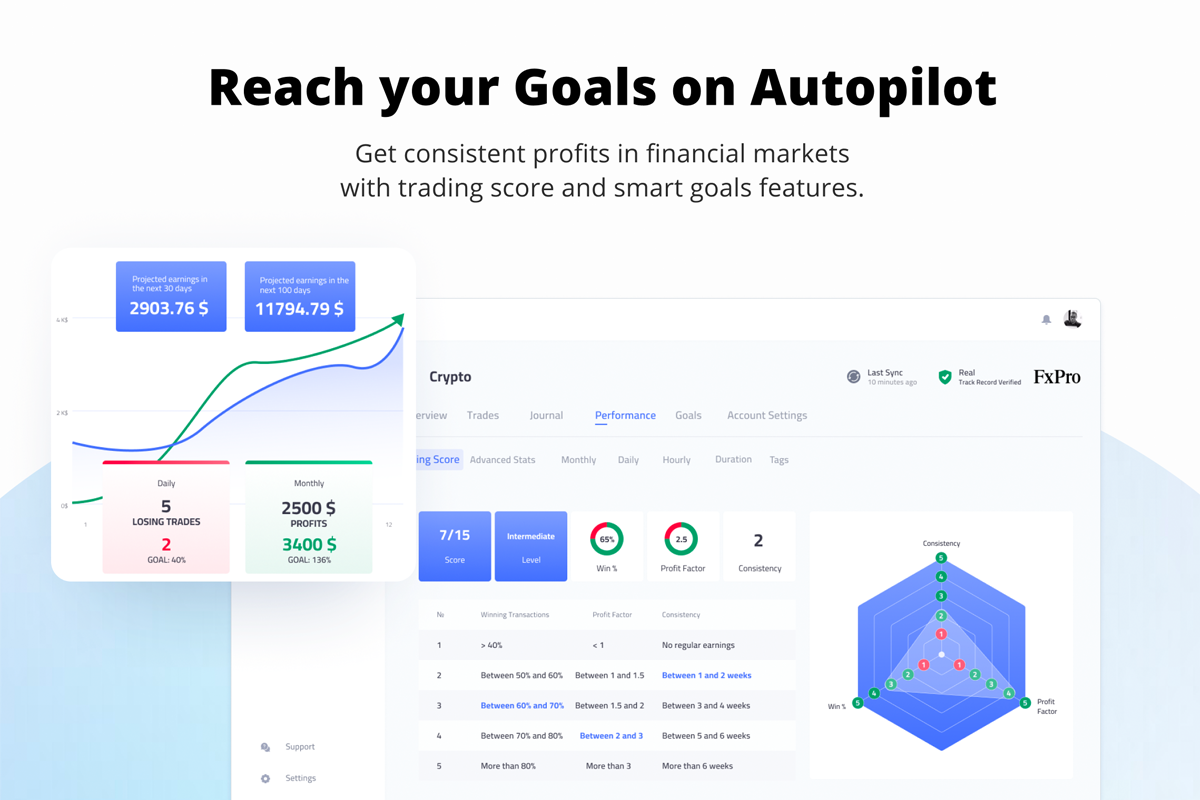 Compare your trading results against your financial goals, so you can stay on track.
Figuring out how to reach your trading goals shouldn't feel like an impossible math problem. ("If two trains leave the station at the same time, how much money have I made?")
Lucky for you, FixyTrade helps you synchronize trades from your brokerage, track profits, and assess your strategies against your goals, so you can stay on track.
Trade like a pro.
Get lifetime access to FixyTrade today!
Plans & features
Deal terms & conditions
Lifetime access to FixyTrade

All future Pro (Tier 1) or Premium (Tier 2) Plan updates

No codes, no stacking—just choose the plan that's right for you

You must activate your license within 60 days of purchase

Ability to upgrade or downgrade between 2 license tiers

Only for new FixyTrade users who do not have existing accounts
60 day money-back guarantee. Try it out for 2 months to make sure it's right for you!
Features included in all plans
All the tracking features

Import your trades automatically

Historical performance

Auto-sync trades

Trading journal

Trading calendar

Holding time

Real-time analysis

Trading KPIs

Performance reports

Compare your strategies

Set up trading goals

Profit projection

Get a trading score

Compatible with all brokers
License Tier 1

All features above included
Import up to 500 trades
Track 3 accounts

License Tier 2

All features above included
Unlimited trades imports
Track Unlimited accounts
Commission and fees tracking