GAJIX
No matter what industry you're in, being on the customer-facing side of things can start to feel like Groundhog Day.
When you're answering the same questions repeatedly, it's easy to slip and send an embarrassing email or twenty. ("I did it again. I wrote 'Thanks for reaching out, [INSERT CUSTOMER HERE]' instead of their name.")
If only you could say all the right things, while also saving time and energy on repetitive typing.
Overview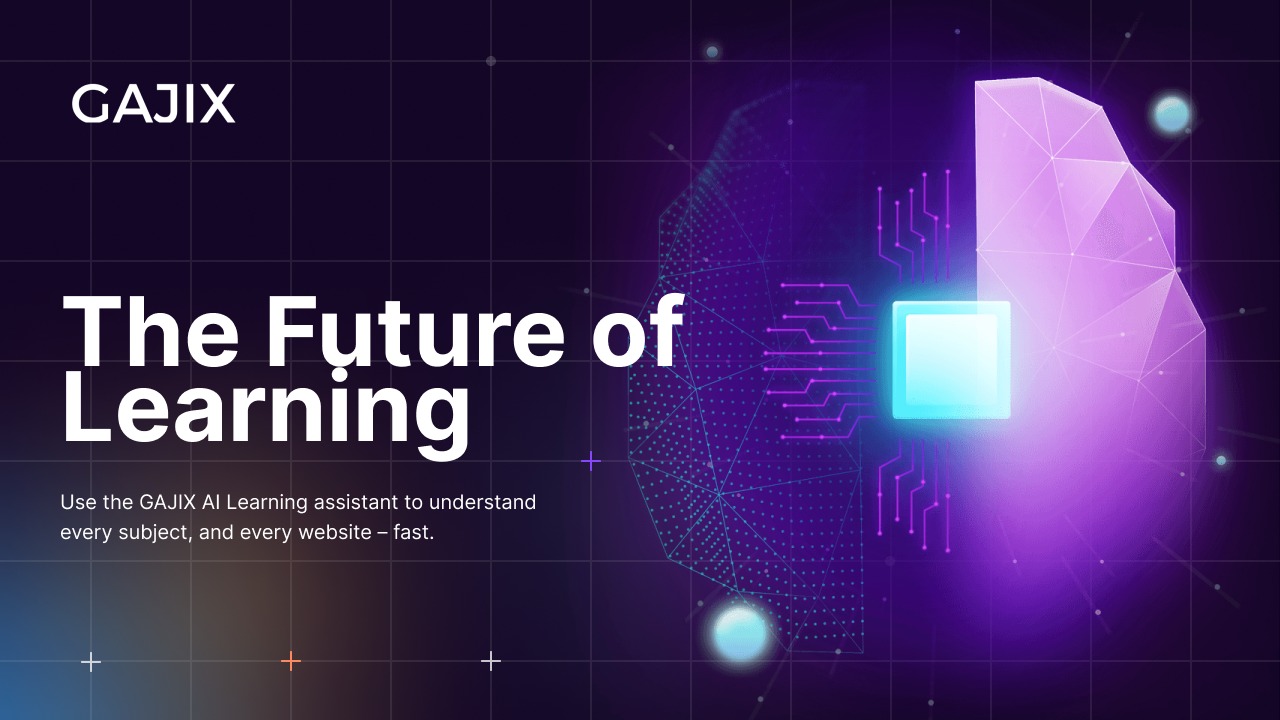 Welcome to the future of learning.
Combining advanced AI technology with a user-friendly interface, GAJIX is the ultimate learning tool.
If you're a student, a professional, a lifelong learner, or basically anyone who wants to increase their knowledge and productivity, then GAJIX is for you.
Ask the right questions, get the full picture as well as instant insights and experience, and understand the "why."
✅ Simplified Overviews and Explanations
GAJIX breaks down complex subjects and topics into easily digestible overviews.
✅ The Best Questions for Deeper Learning
GAJIX curates the most relevant and thought-provoking questions to help you delve deeper into any topic and enhance your understanding.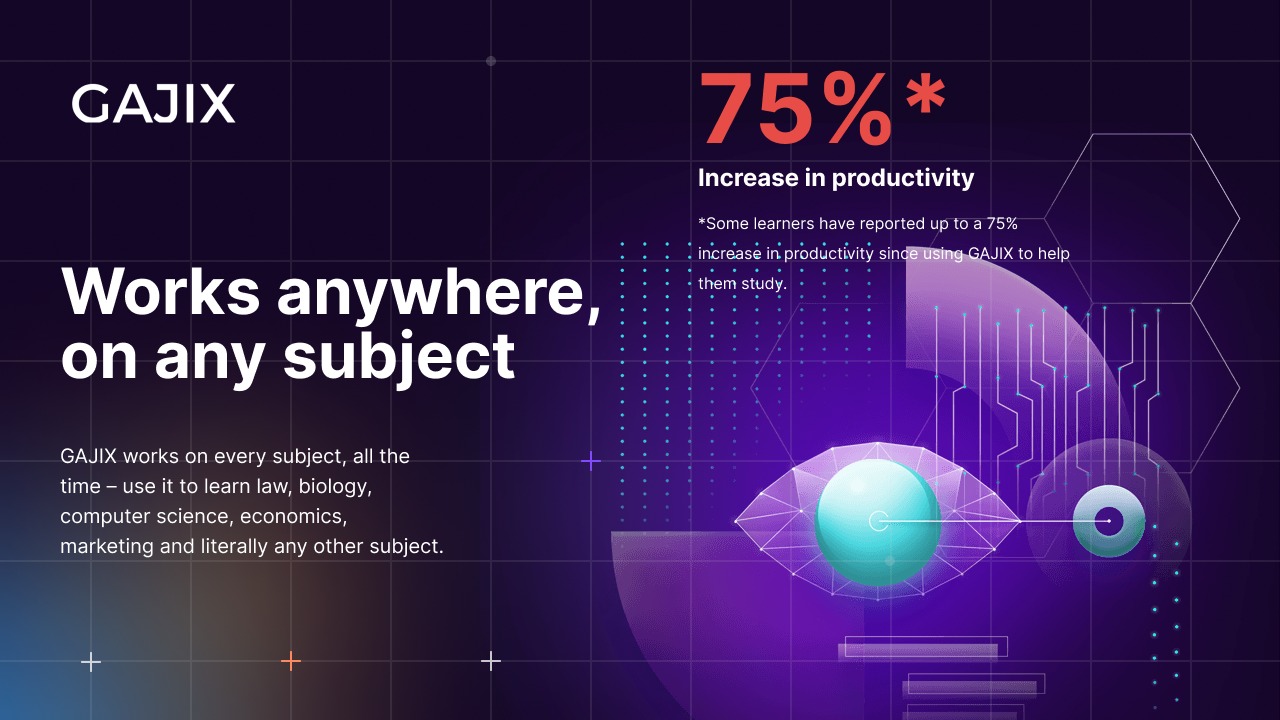 Enjoy up to a 75% increase in productivity after using GAJIX.
✅ Comprehensive Syllabus
Load every topic and subtopic in a subject with GAJIX's full syllabus feature, ensuring you cover all essential aspects of a subject.
✅ Goal-Driven Learning
Tell GAJIX your learning objectives, and it will tailor your learning path, highlighting the importance of each topic and subtopic in achieving your goals.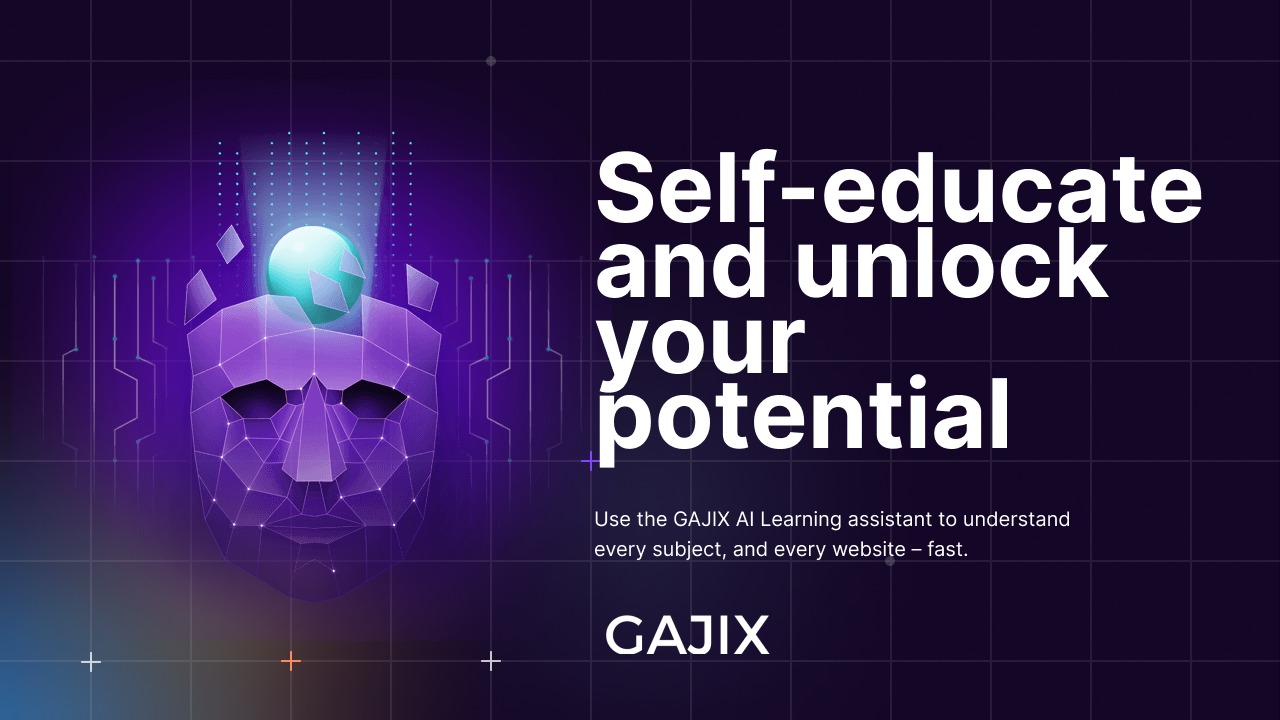 Ready to unlock your potential? Let GAJIX show you how!
✅ Real-World Experience
GAJIX goes beyond theoretical knowledge by helping you gain practical, real-world experience in any given topic.
✅ Ask Anything
Engage with GAJIX by asking your own questions on a topic and receive related questions to further expand your understanding.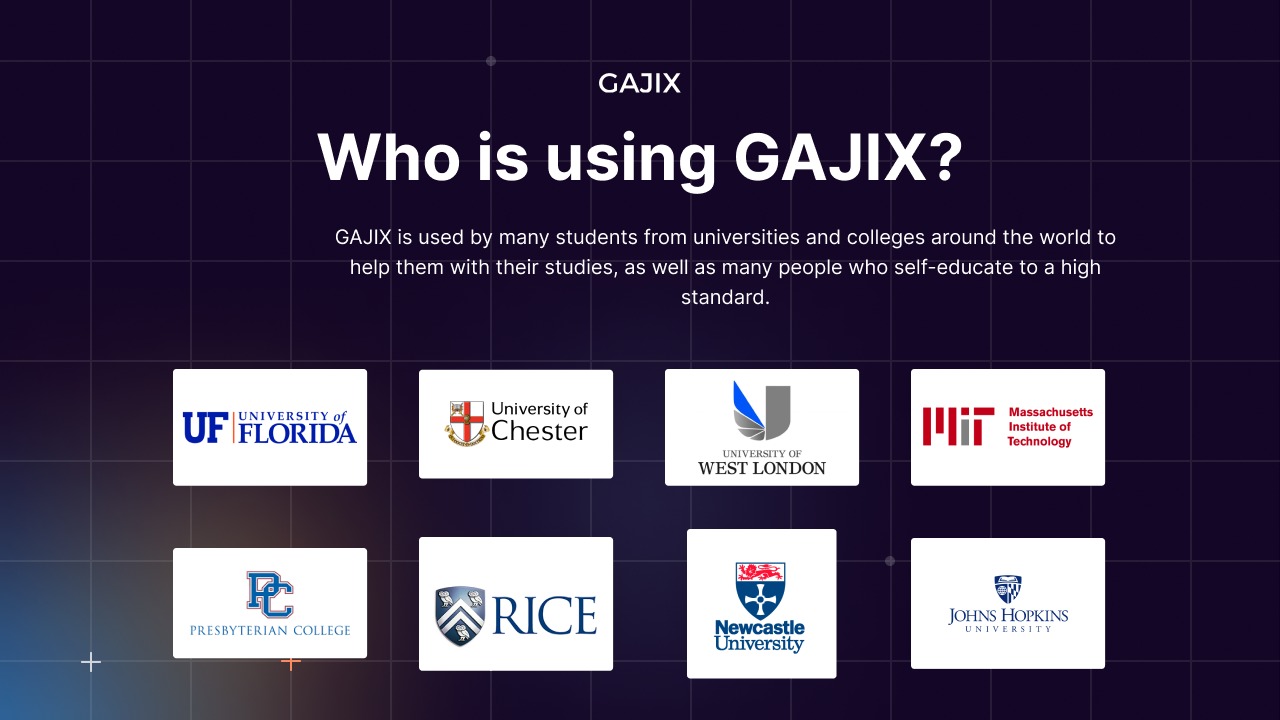 Check out some of the many institutions that are using GAJIX every day.
Plans & features
Deal terms & conditions
Lifetime access to GAJIX

You must redeem your code(s) within 60 days of purchase

All future Professional Plan updates

Please note: GAJIX is only for personal (non-commercial) use

Please note: This deal is not stackable
Professional Plan

Unlimited learning
Simplified overviews and explanations
Curated questions and answers
Goal-based learning
Full subject syllabus
Real world experience
Thought exercises
Daily learning bites