Overview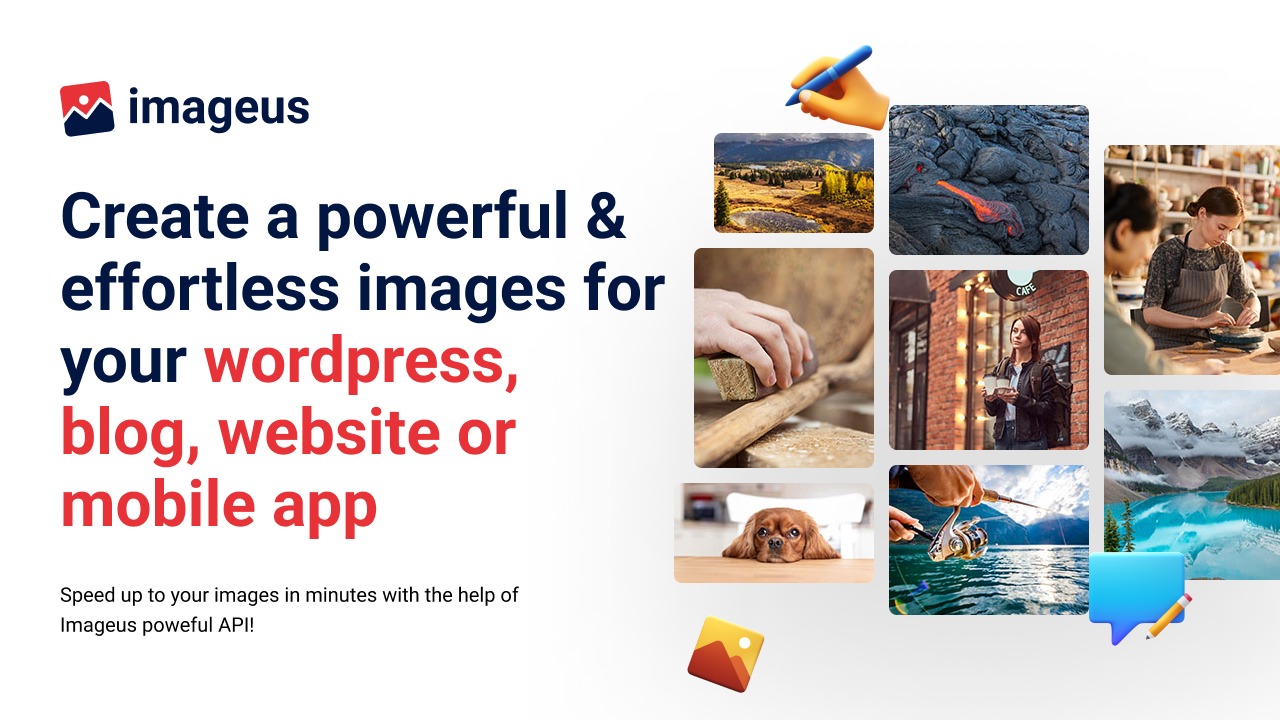 Whatever your platform of choice, Imageus has got you covered.
With Imageus, you can easily shrink your images hosted on service providers like Amazon S3, Microsoft Azure, Google Cloud Storage, and Digital Ocean Spaces.
How? Simply by specifying the formats you want during the request.
Plus, Imageus automatically converts your images to WebP format for users with browser support, ensuring speedy loading times.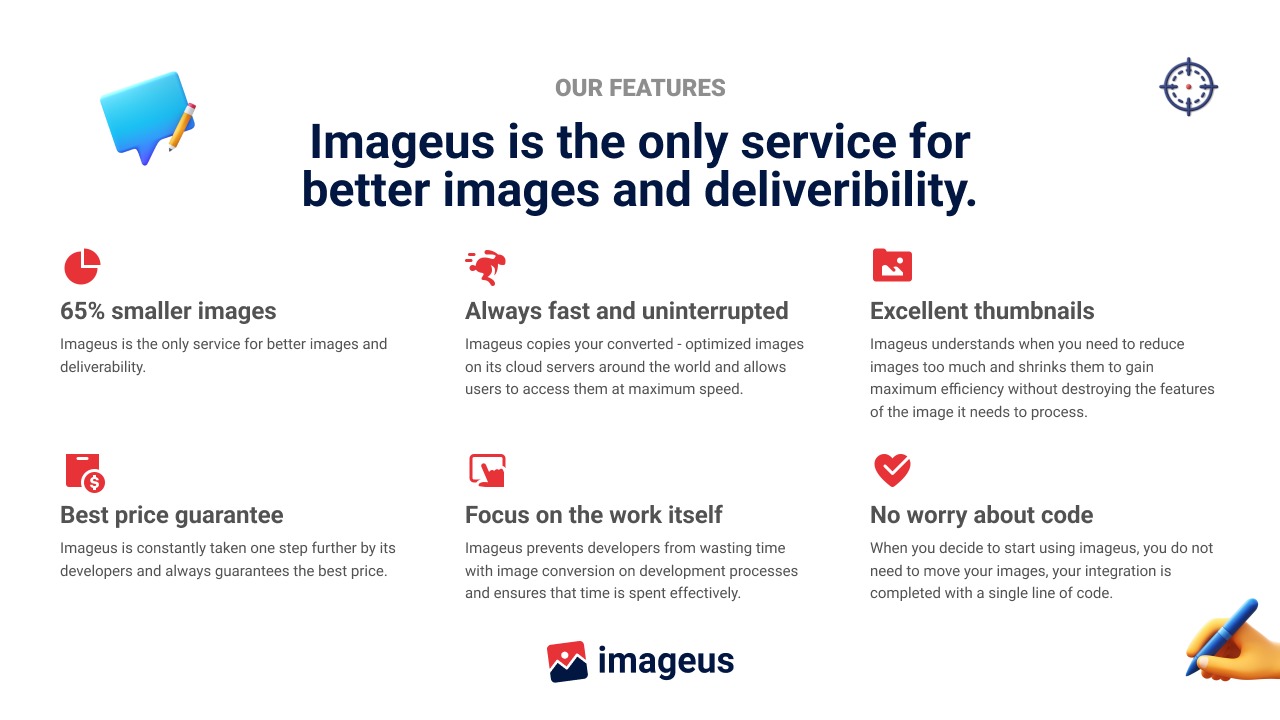 All of these great features come standard with Imageus.
With Imageus' CDN service, you won't have to worry about paying extra bandwidth fees.
Instead, Imageus handles requests through its powerful infrastructure, saving you money on storage and bandwidth costs.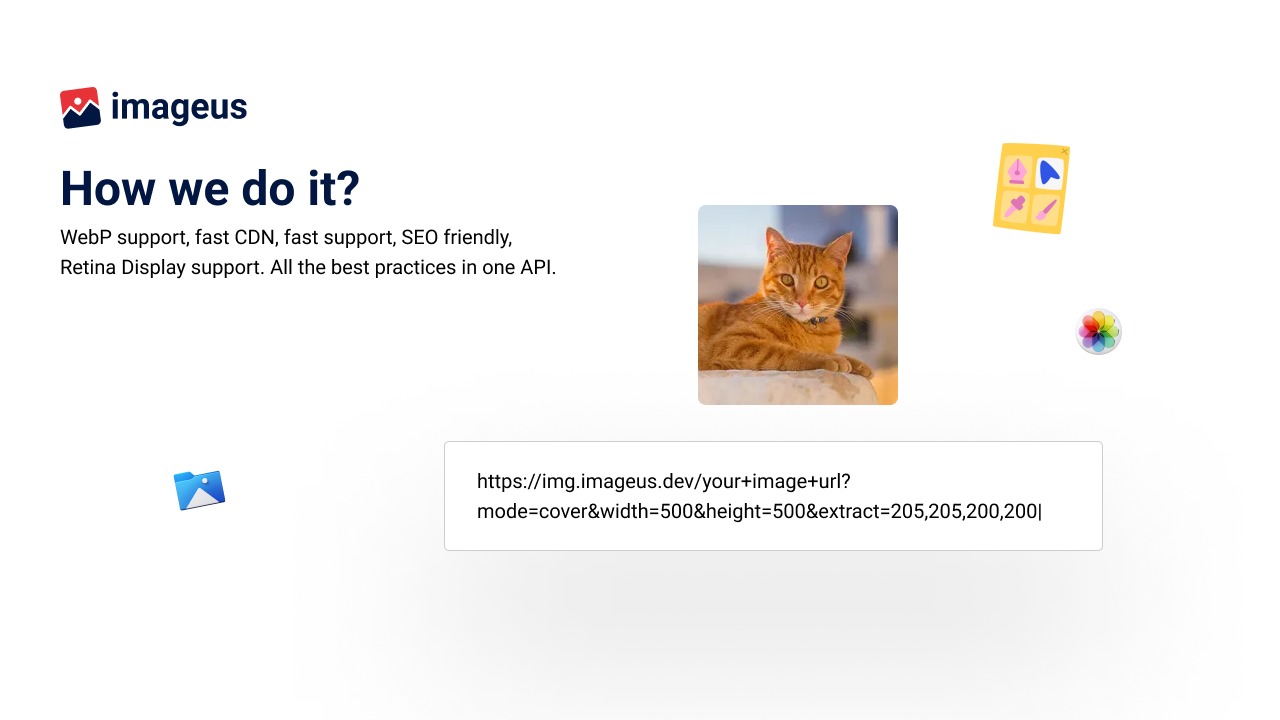 Check out how we operate.
But that's not all – with Imageus, you can say goodbye to keeping different versions of the same image.
Whether you're uploading cover photos for blog posts or showcasing your latest shared posts on your website's homepage, Imageus will automatically scale your images to the dimensions you specify at the time of the request, optimizing them for the area you want to use.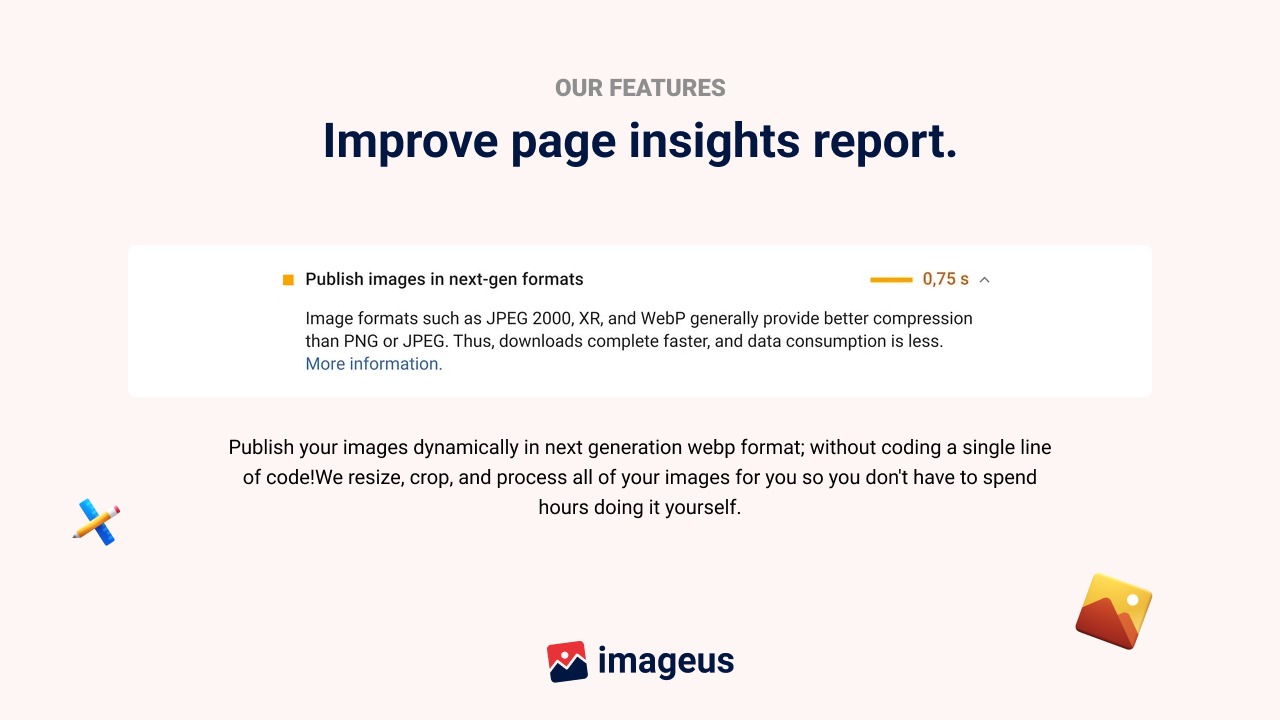 Save on both time and money with Imageus.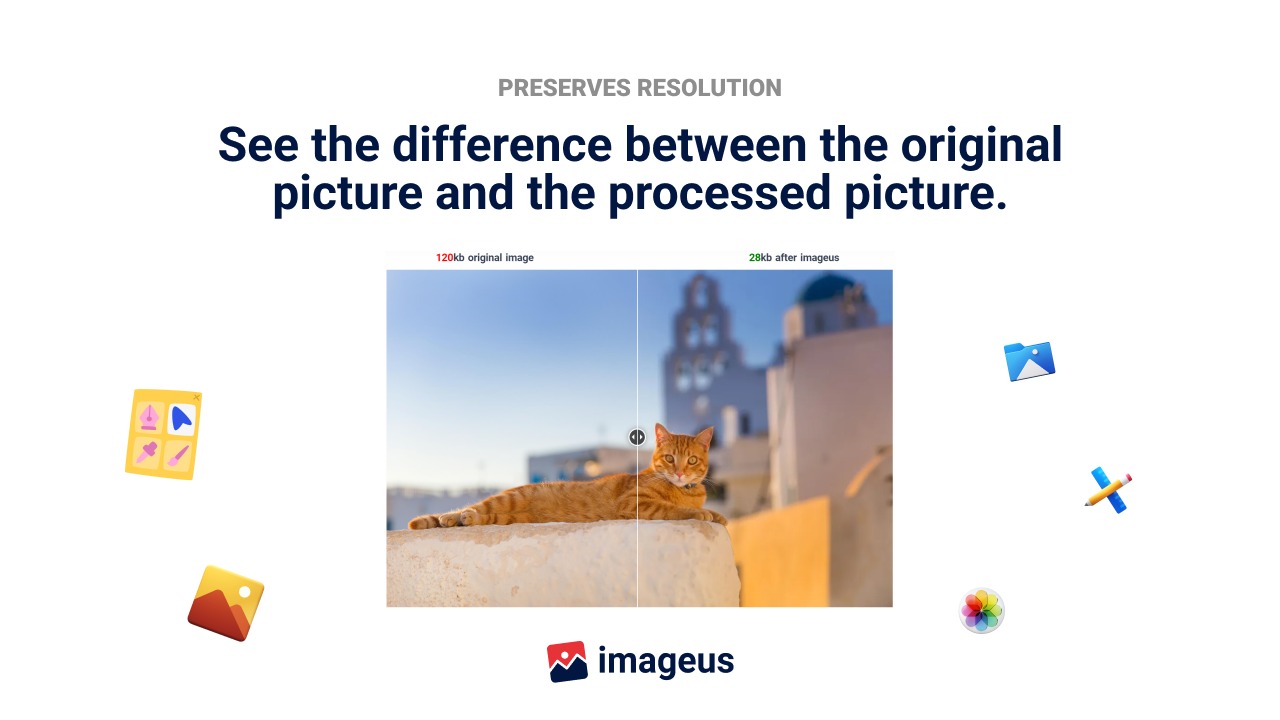 See the difference between the original picture and the processed picture.
Ready to try Imageus for yourself?
Get access and start optimizing your images now!
Plans & features
Deal terms & conditions
Lifetime access to Imageus

You must redeem your code(s) within 60 days of purchase

All future Starter Plan updates

Stack up to 3 codes
Starter Plan

All features above included
Unlimited storage
Unlimited views
1 host (image source)
5,000 processing per month
200 GB bandwidth per month
Transformations and filters
WordPress, Nuget, NPM, and Flutter plugins (use every platform with URL builder too)
Email and chat support

Growth Plan

All features above included
Unlimited storage
Unlimited views
3 hosts (image source)
12,500 processing per month
500 GB bandwidth per month
Transformations and filters
WordPress, Nuget, NPM, and Flutter plugins (use every platform with URL builder too)
Email and chat support

Pro Plan

All features above included
Unlimited storage
Unlimited views
5 hosts (image source)
30,000 processing per month
1,000 GB bandwidth per month
Transformations and filters
WordPress, Nuget, NPM, and Flutter plugins (use every platform with URL builder too)
Email and chat support