Overview
Incises – Live Demonstration and Discussion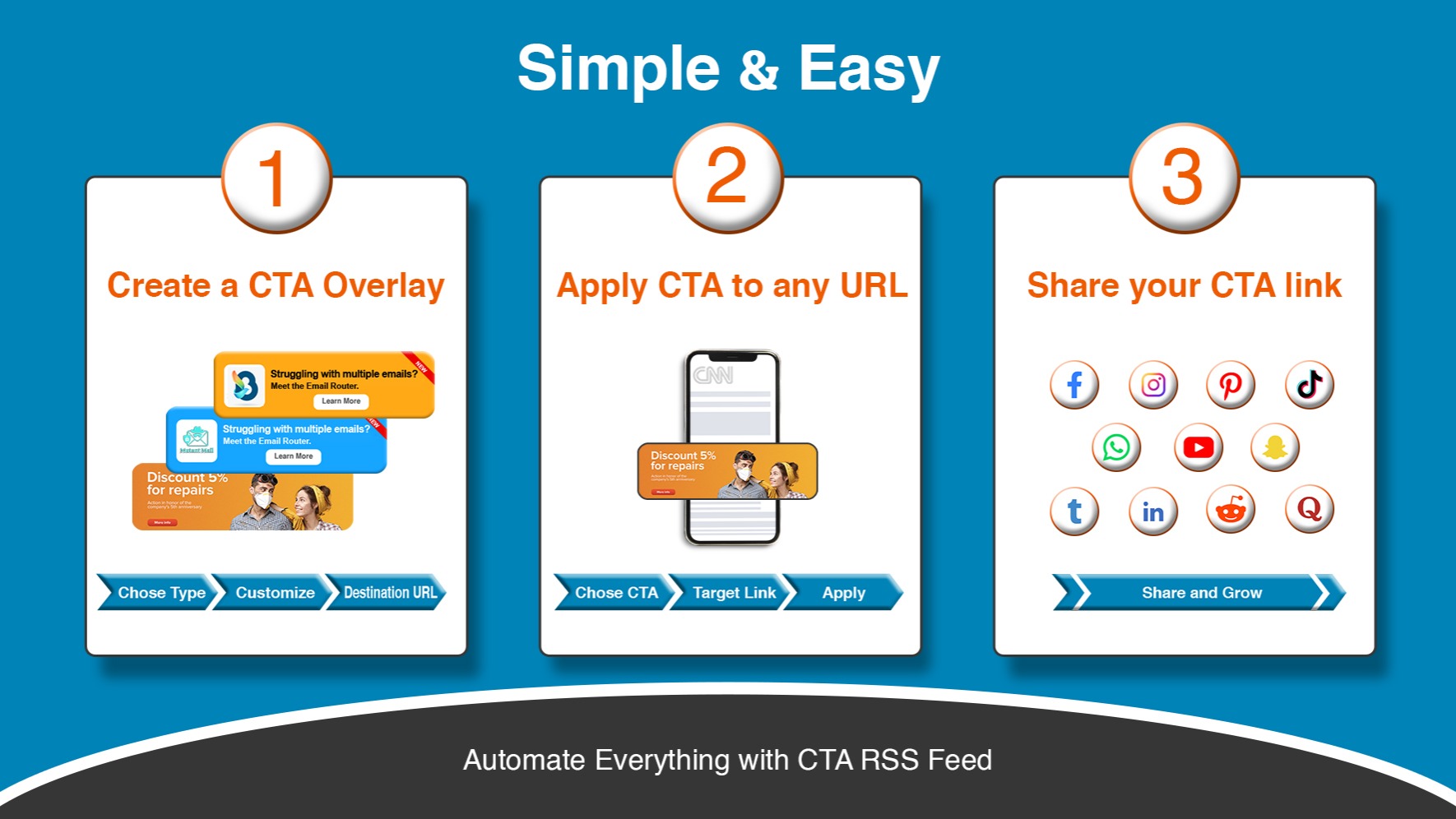 Bring CTA to any content you desire.
Incises isn't a normal link shortener.
It allows you to add call-to-action on any website, even if it has iFrame protection.
Drive traffic and grow your social media via complete automations.
Just use our CTA RSS feed, which creates an RSS feed — with a CTA already applied on all the links — that is ready to be used in any social media scheduler.
Feeling like the descriptions are too short in your RSS feed?
No problem! We will enrich your RSS feed with multiple lines of content when the CTA RSS feed is generated.
Want to have inline hashtags in the feed as well?
Absolutely, we got you covered.
Unlimited Content : Google News > Your Keywords > Feed > (Hashtag) CTA Feed [Sample]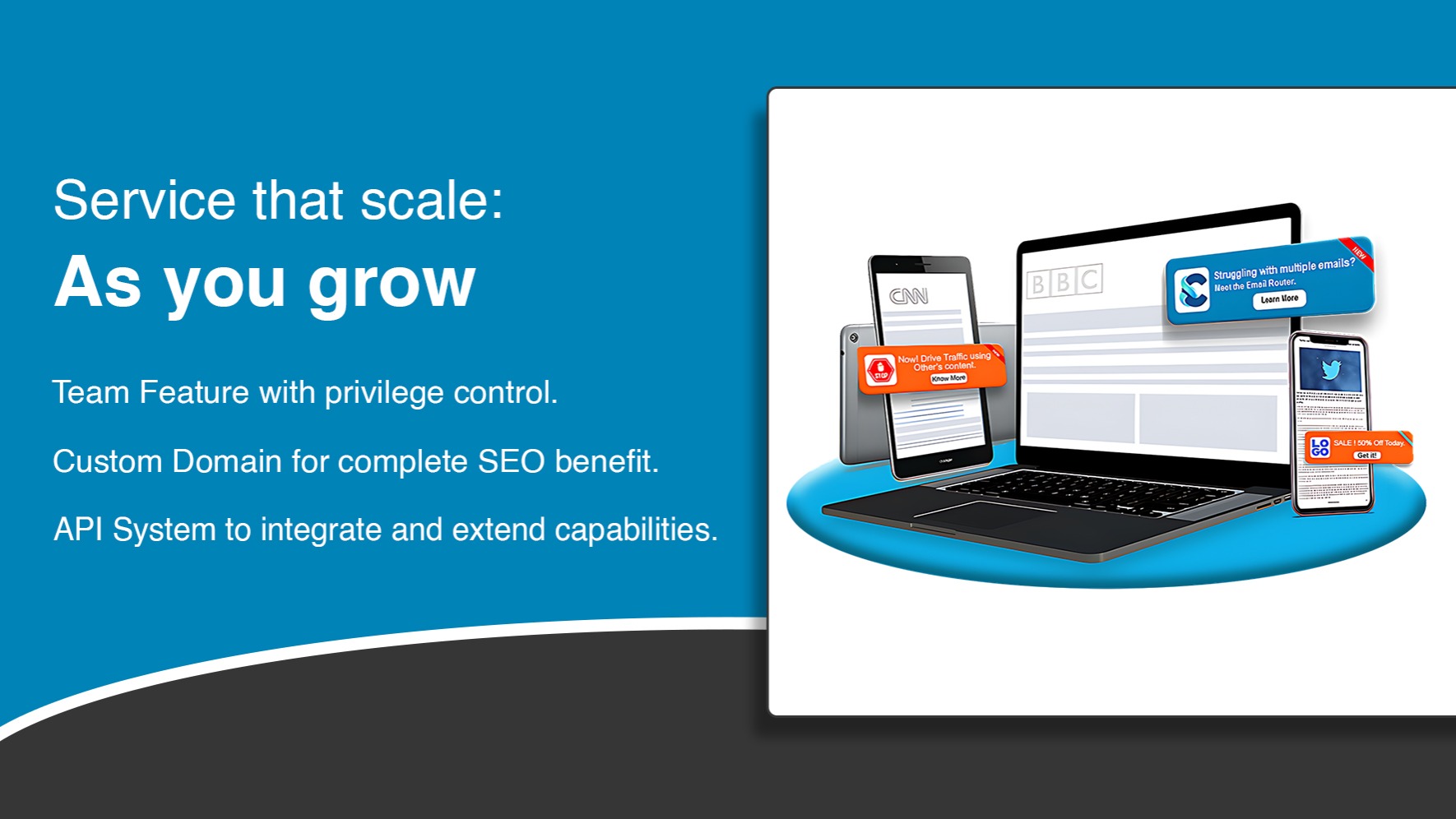 The possibilities and use cases of Incises truly are endless.
We also generate automatic summary pages when direct call-to-action is not possible.
These are clutter-free pages, retaining the value of the original page and your CTA on it.
Call-to-action can be of multiple types as well, including text, images, banners, contact forms, lead generation, coupons, polls, etc.
And all this can automatically happen in your CTA RSS feed, hassle-free.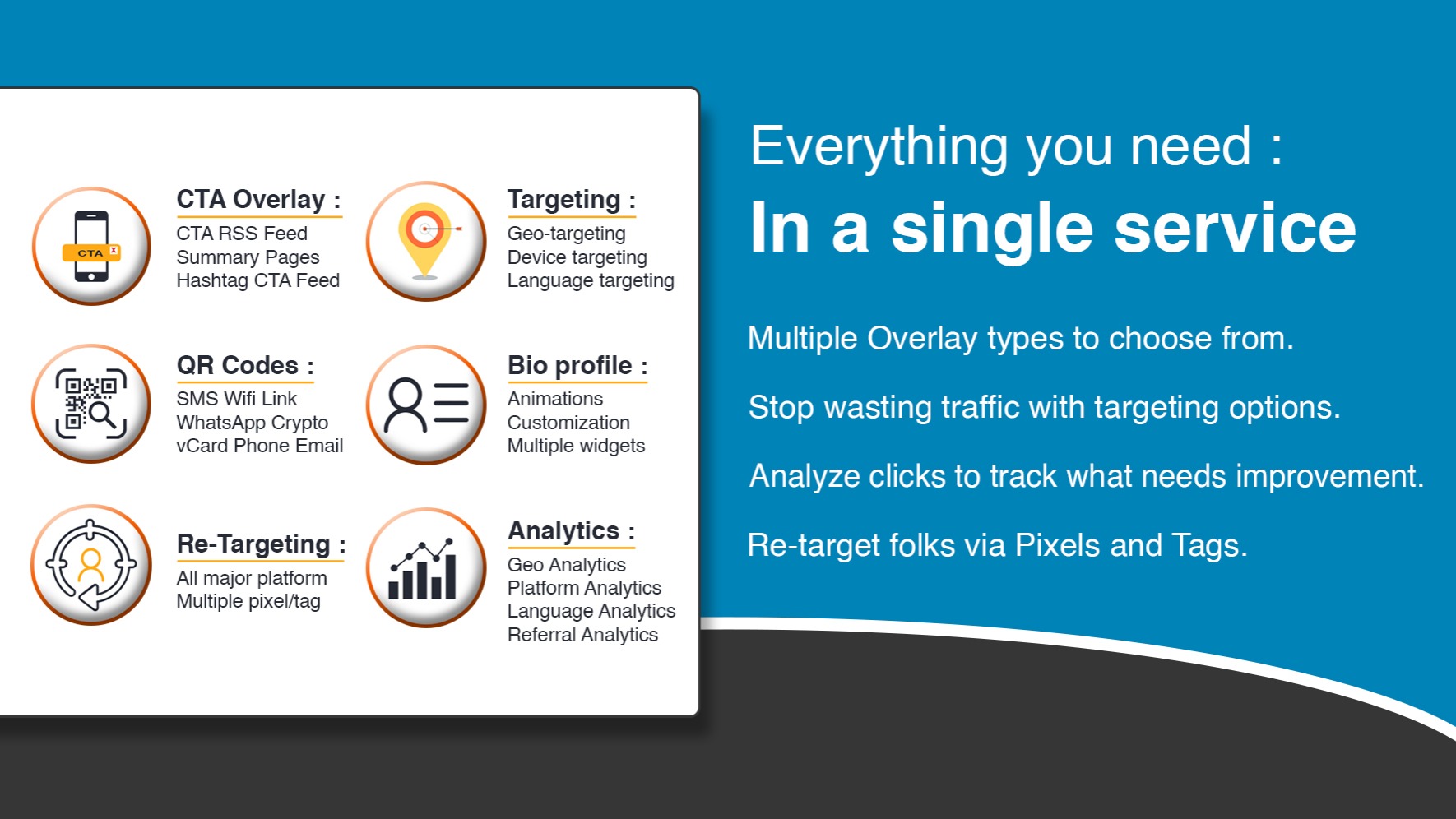 Incises is more than just another link shortener.
The possibility of usage is infinite and only limited by your imagination!
The story doesn't end with only call-to-action, either.
Incises comes loaded with all the features of a link shortener and has been in service for 2 years.
That includes bio profile, QR codes, targeting based on geography/device/language, and retargeting with pixels/tags.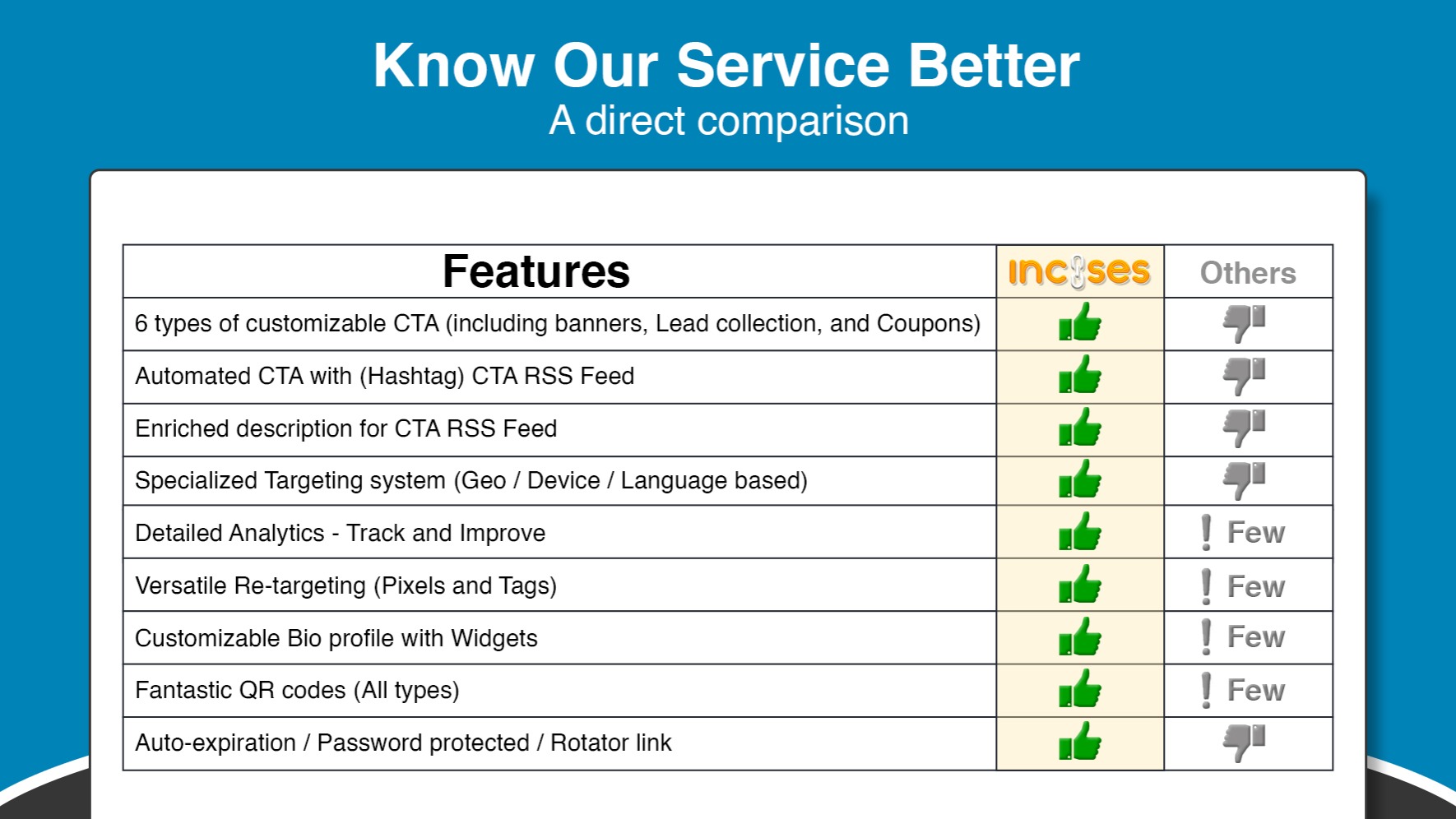 A true all in one solution.
A complete package with detailed analytics to keep tabs and tracks on every link you create is possible with Incises.
Just bring in your domain and spread them around to retain the benefit of SEO.
So, what are you waiting for?
Get lifetime access to Incises today!
Plans & features
Deal terms & conditions
Lifetime access to Incises

You must redeem your code(s) within 60 days of purchase

All future plan updates
Single

Links/URLs allowed: 10,000
Custom domains: 10
Team members: 3
Call-to-action designs: 25
CTA RSS feed: 1
Re-targeting pixels: 5
Bio profiles: 10
QR codes: 5
Analytics: 7 days
Campaigns/rotators allowed
Clicks per month: Unlimited
Stacking information:
Each additional stacked code (between 1 and 3 additional) gives the following upgrades:
Links/URLs allowed: 10,000
Call-to-action designs: 25
CTA RSS feed: total limit doubles with each additional stacked code
Re-targeting pixels: total limit doubles with each additional stacked code
Bio profiles: total limit doubles with each additional stacked code
QR codes: total limit doubles with each additional stacked code
Stack 4 additional codes (5 codes total) to receive the above, plus the following upgrades:
Links/URLs allowed: 50,000
Custom domains: 25
Team members: 5
Call-to-action designs: 125
CTA RSS feed: 25
Re-targeting pixels: 75
Bio profiles: 75
QR codes: 75
Analytics: 15 days
Geo, device, and language targeting allowed
Export data
Each additional stacked codes (between 5 and 9 additional) gives the following upgrades:
Links/URLs allowed: 10,000
Call-to-action designs: 25
CTA RSS feed: 10
Stack 10 additional codes (11 codes total) to receive the above, plus the following upgrades:
Links/URLs allowed: 100,000
Custom domains: 50
Team members: 10
Call-to-action designs: 250
CTA RSS feed: 100
Re-targeting pixels: 100
Bio profiles: 200
QR codes: 200
Analytics: 30 days
API