Overview
LeadSpot helps you optimize LinkedIn and email outreach with accurate contact retrieval, CRM integration, and AI messaging.
LeadSpot simplifies your marketing process, so you can discover leads from any website, including LinkedIn and Google Maps.
Using the Chrome extension, you'll be able to collect verified leads from LinkedIn searches, groups, pages, and comments.
You can even get the contact info of any LinkedIn member, including their business email and phone number, without needing to connect!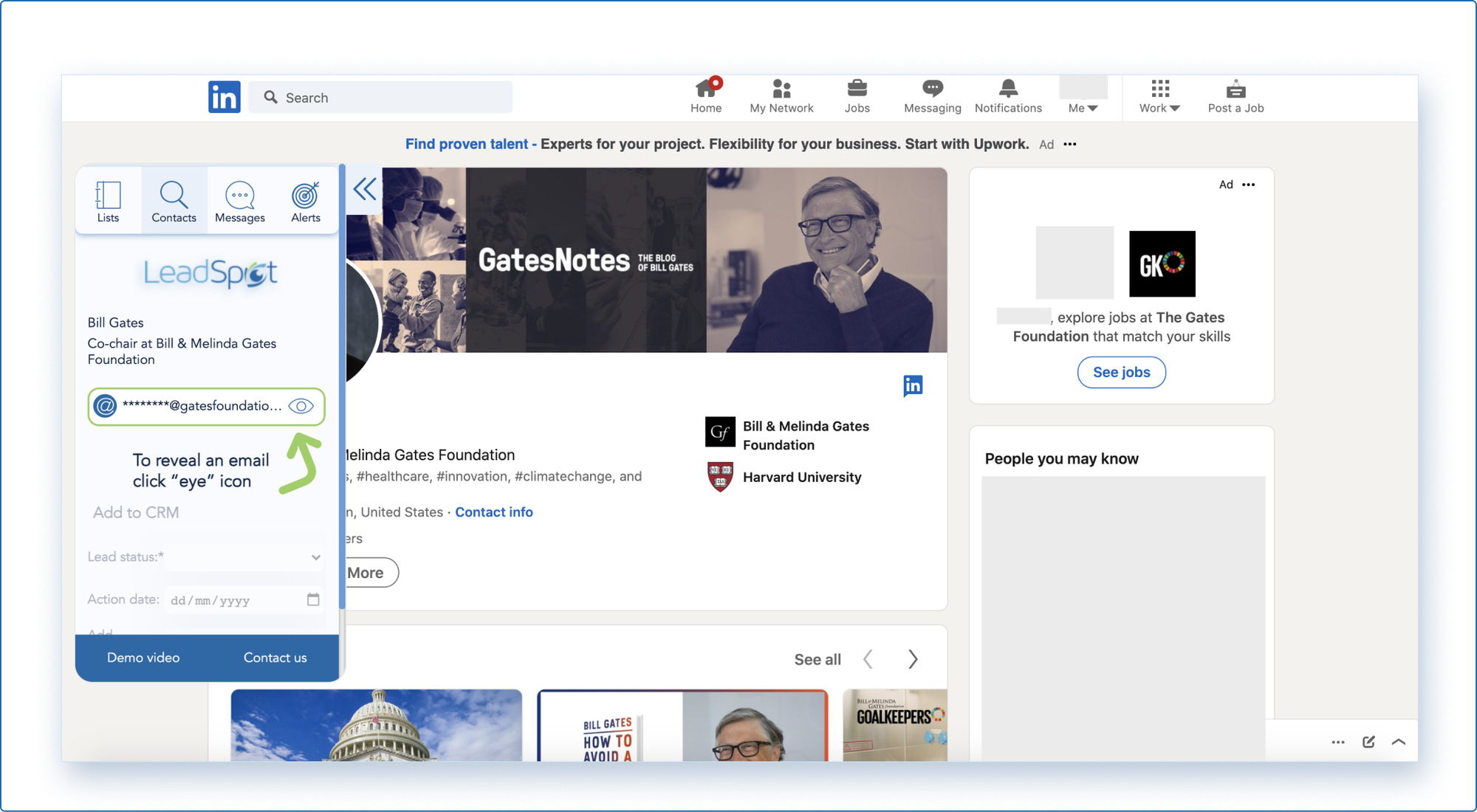 Scrape LinkedIn for relevant leads and their contact info.
LeadSpot doesn't just scrape the web for leads! You can access a database of over 25 million companies—all of which are qualified by Chat GPT.
From there, you'll be able to use AI to find the right prospects for your business and collect accurate contact info for each one.
And once you've collected qualified leads, you can download or store all your lists in one convenient place.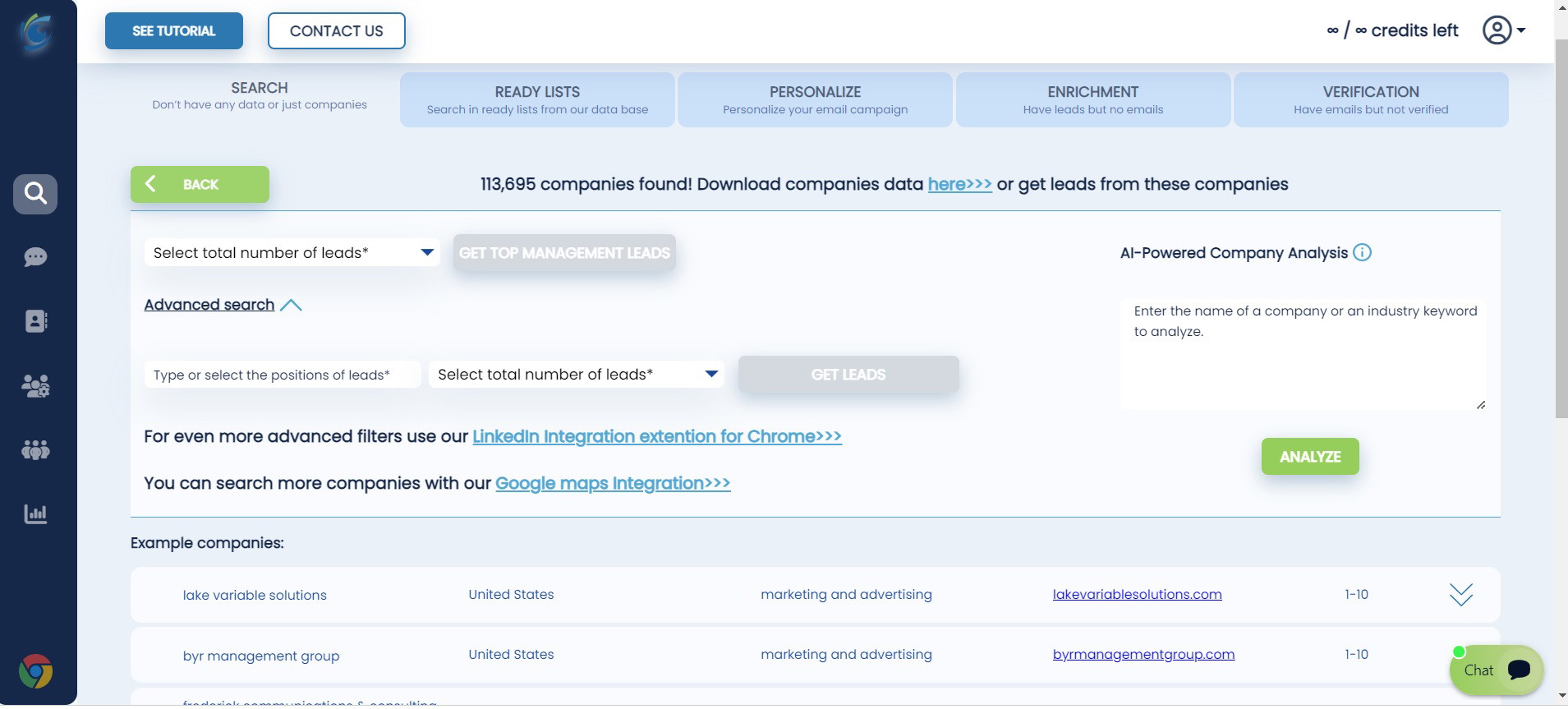 Find leads in a database of over 25 million companies right from LeadSpot.
Best of all, you can easily track and manage outreach campaigns using LeadSpot's versatile CRM integrations.
It's super easy to automate your data enrichment from LinkedIn or Gmail directly in LeadSpot's free CRM, or any third-party CRM.
That way, you'll be able to centralize your data and get instant lead alerts to stay on top of sales opportunities.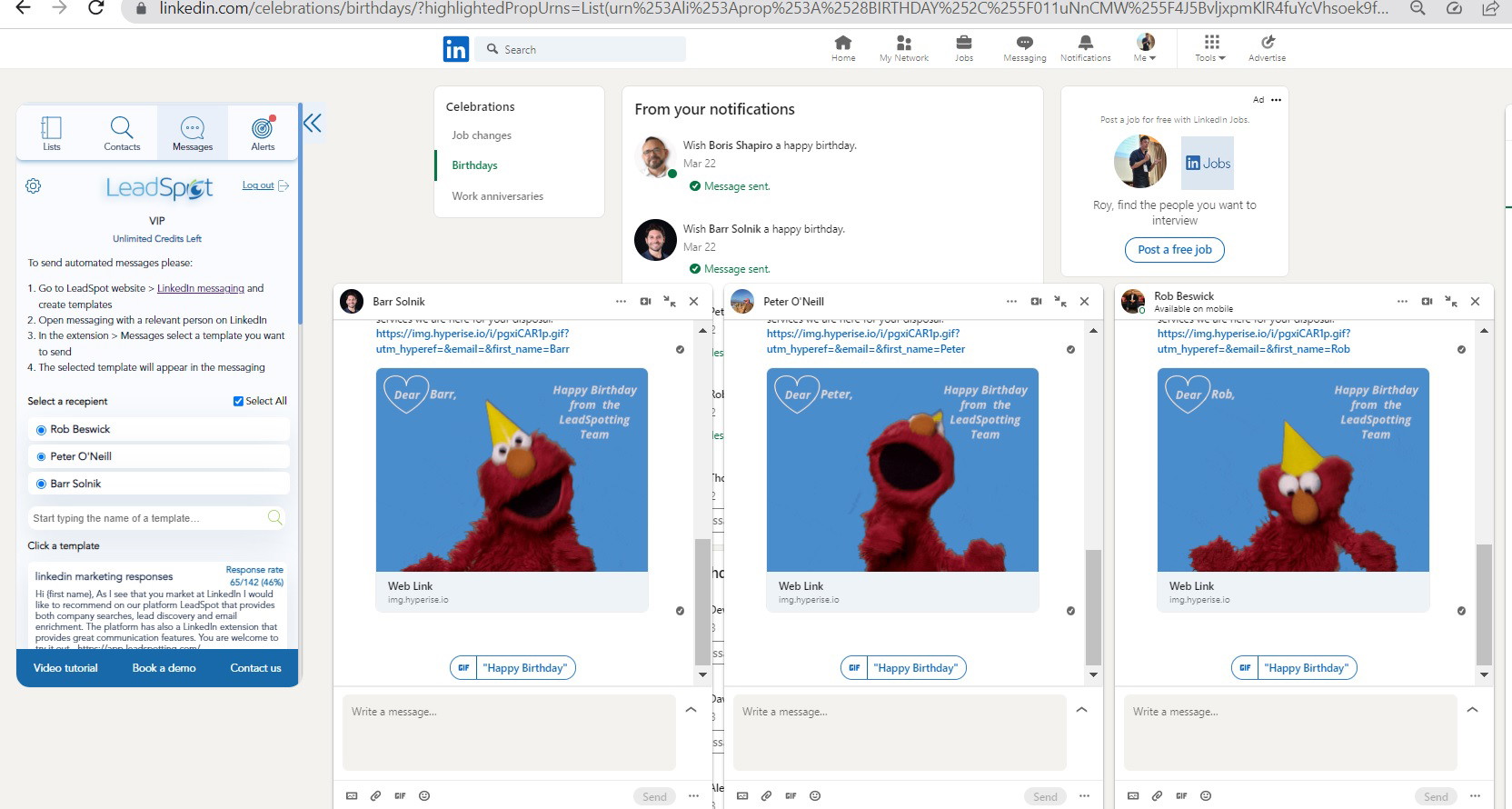 Track your outreach efforts with ease and get notified with updates.
LeadSpot lets you send semi-automated, AI-suggested messages, making personalized outreach a total breeze.
You can create outreach message templates for LinkedIn or emails, and use AI to improve them over time.
Plus, you'll be able to A/B test your messages and get insights into response rates, so you know what's clicking with leads—and what's not.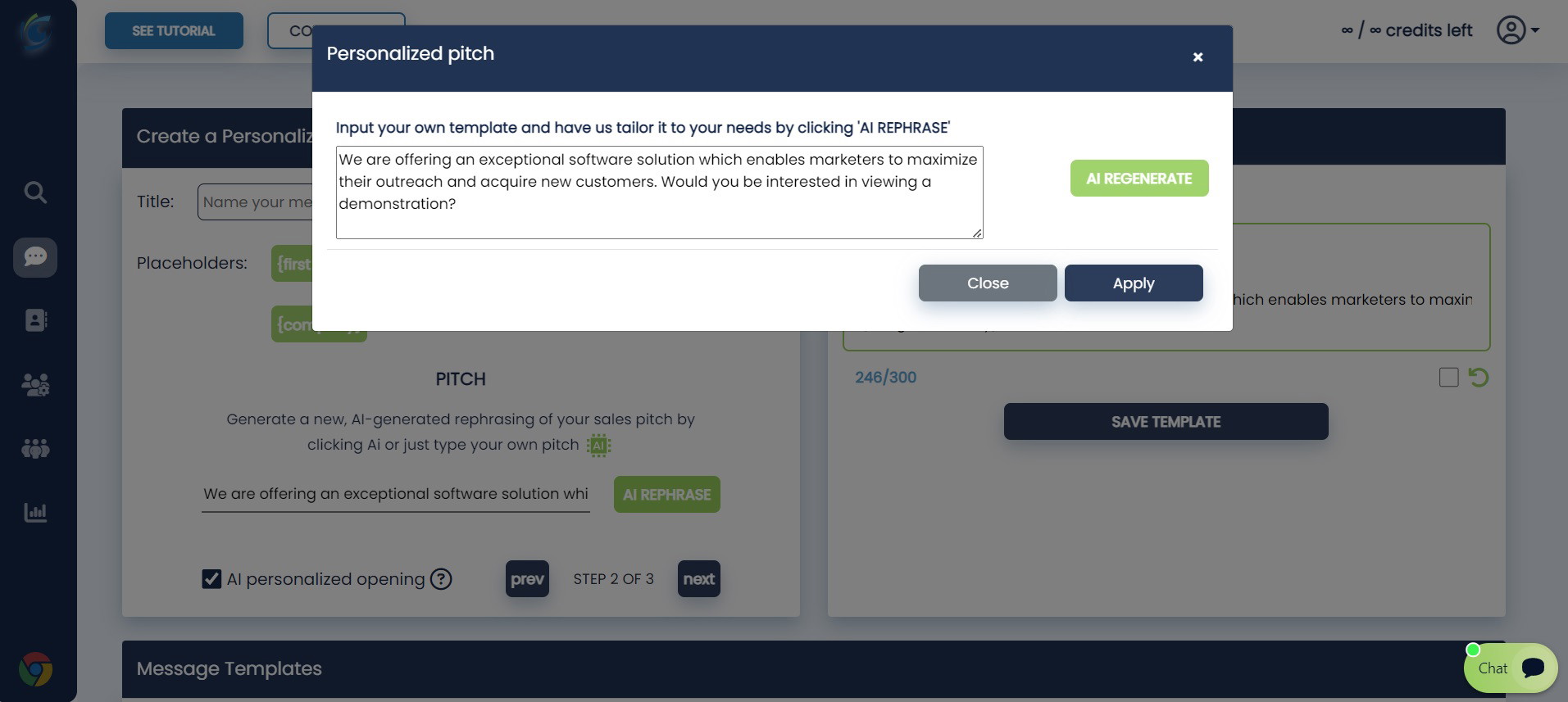 Build outreach message templates and personalize them using AI.
If quantity was all that mattered for your lead generation, you'd still be using a phone book. ("Gotta ring up all these A's, B's, and C's before I get some Z's.")
That's why LeadSpot makes it easier to collect verified leads, send personalized messages, and track performance for more effective campaigns.
Maximize your outreach.
Get lifetime access to LeadSpot today!
Plans & features
Deal terms & conditions
Lifetime access to LeadSpot

All future Starter Plan updates

If Plan name changes, deal will be mapped to the new Plan name with all accompanying updates

No codes, no stacking—just choose the plan that's right for you

You must activate your license within 60 days of purchase

Ability to upgrade or downgrade between 5 license tiers

Only for new LeadSpot users who do not have existing accounts

Note: 1 credit = 1 email
60 day money-back guarantee. Try it out for 2 months to make sure it's right for you!
Features included in all plans
Add prospects and leads to the free CRM

Contact book lists

Semi-automated AI messages

Alerts for overdue and unreplied messages

96% data accuracy

Chrome extension
License Tier 1

All features above included
700 credits per month
1 users
Credit based company search
Credit based messaging personalization

License Tier 2

All features above included
1,500 credits per month
2 users
Unlimited company search
Credit based messaging personalization

License Tier 3

All features above included
5,000 credits per month
5 users
Unlimited company search
Unlimited messaging personalization

License Tier 4

All features above included
10,000 credits per month
Unlimited users
Unlimited company search
Unlimited messaging personalization
Google maps

License Tier 5

All features above included
25,000 credits per month
Unlimited users
Unlimited company search
Unlimited messaging personalization
Google maps
Unlimited email exposure in LinkedIn extension