Overview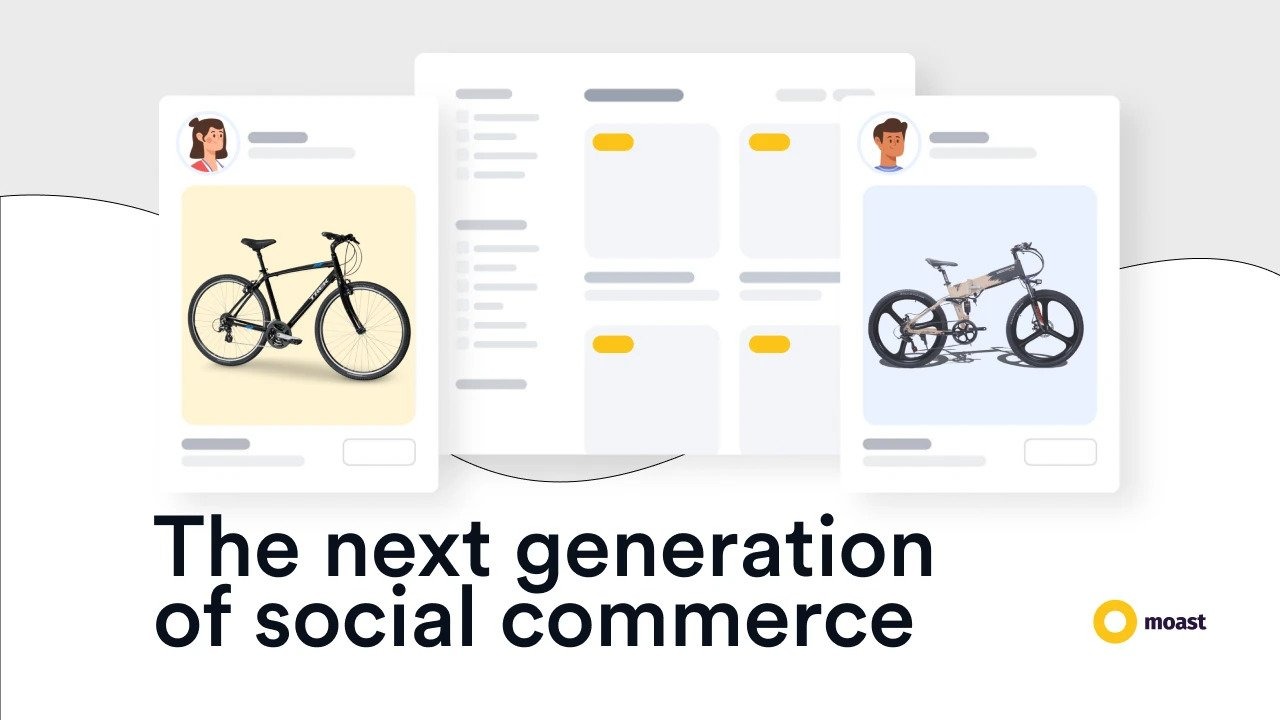 Moast allows you to turn your best customers into ambassadors that are available to connect with your shoppers.
With Moast, your shoppers can build trust with your brand and feel more confident in their purchasing decisions.
How does this affect you?
By directly allowing you to accelerate your sales cycle.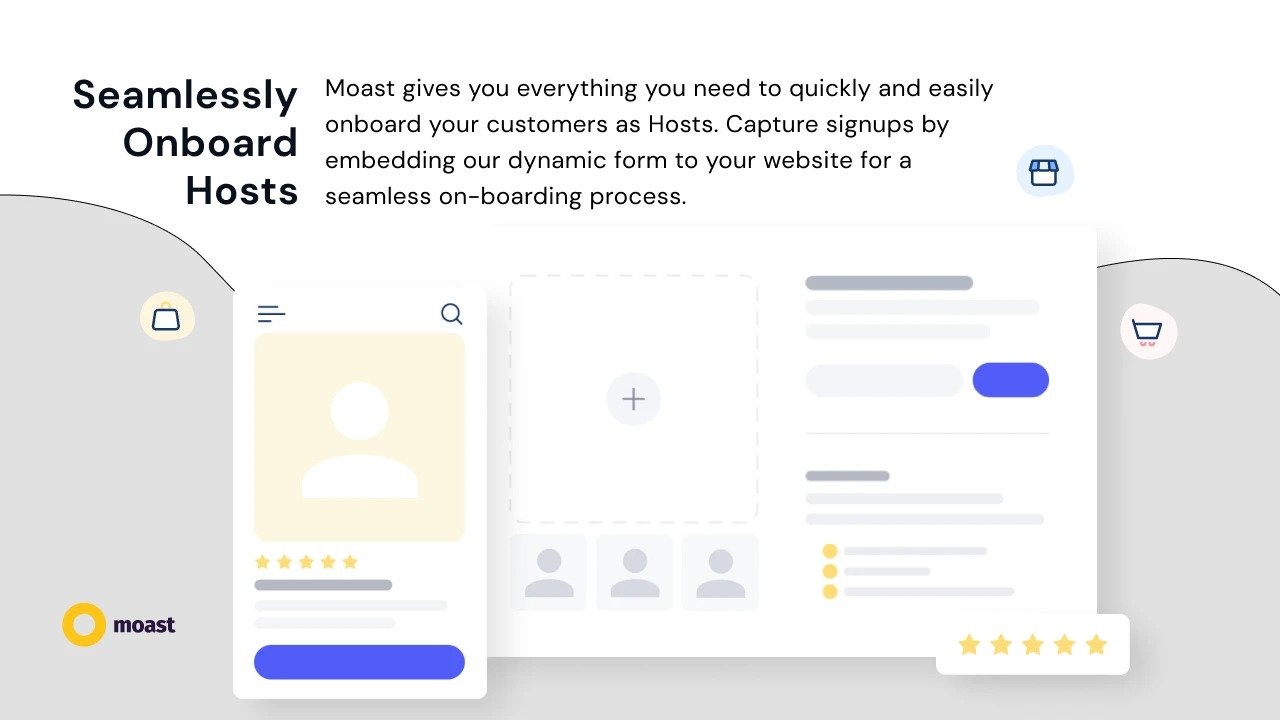 Onboard existing customers as Hosts seamlessly through our platform.
A brand's loyal customers are their biggest untapped resource.
Moast allows you to build a community around these customers, connecting like-minded people and helping attract new customers.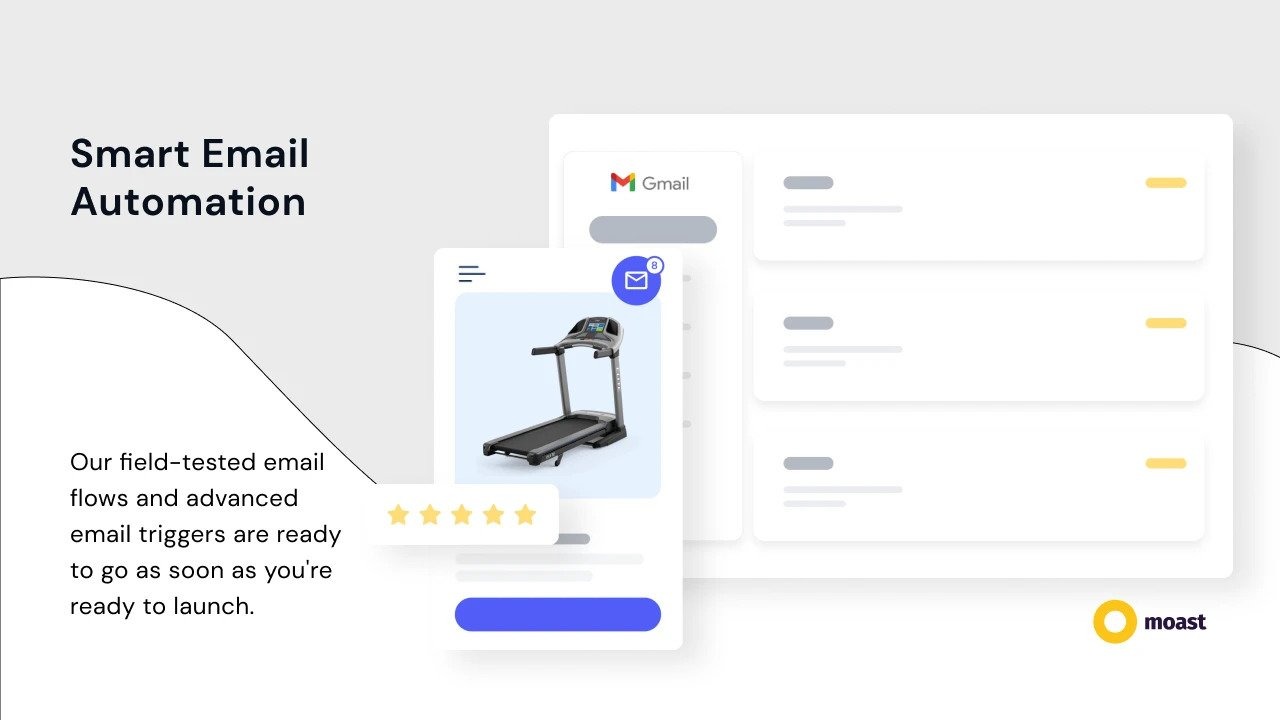 Shoppers and Hosts interact through email, creating an effortless shopping experience.
Build trust and accelerate the buyer journey by connecting shoppers with loyal customers for authentic product reviews.
Reach new customers anywhere, anytime.
Attract a new audience of shoppers who prefer to learn, ask questions, and experience products before purchasing online.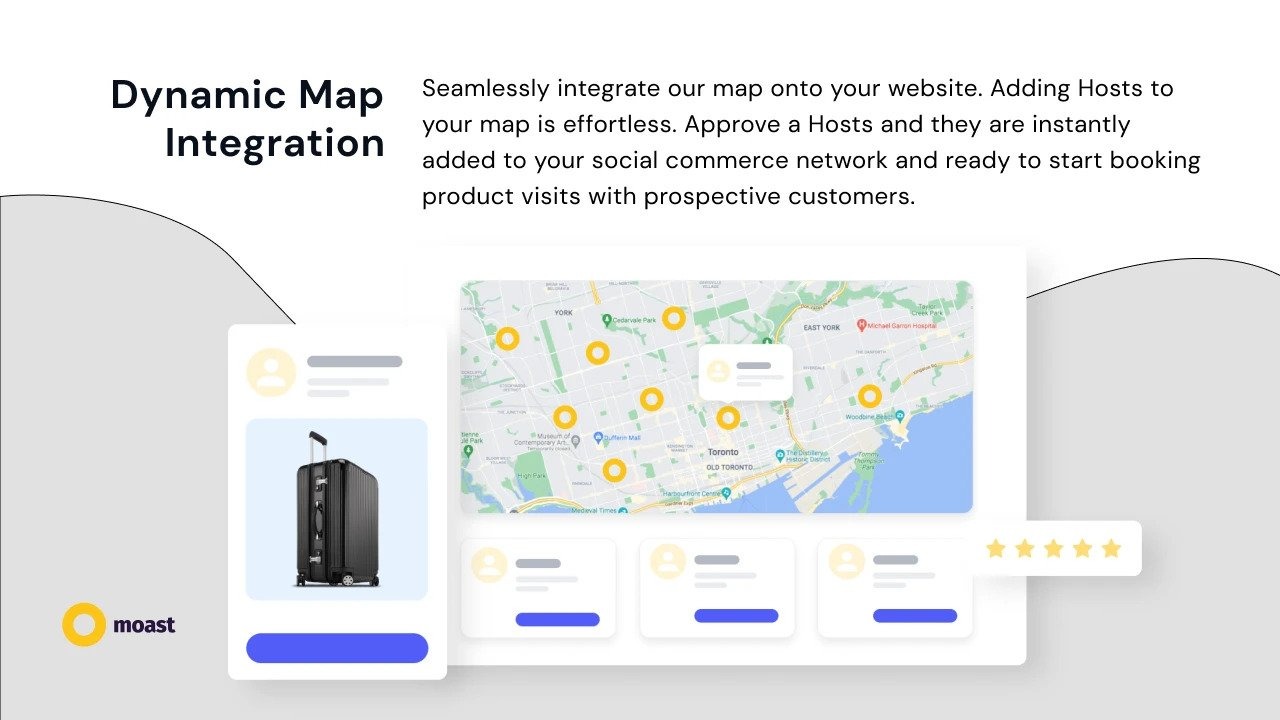 Our Interactive map integrates directly onto your website through our iFrame link.
Eliminate the pressure of retail.
Now, you can deliver a retail experience anywhere your customers are and without the need for costly retail locations.
Moast also lets you reduce your rate of returns and save money on return costs by enabling consumers to buy the right product the first time, making it less likely that they return it.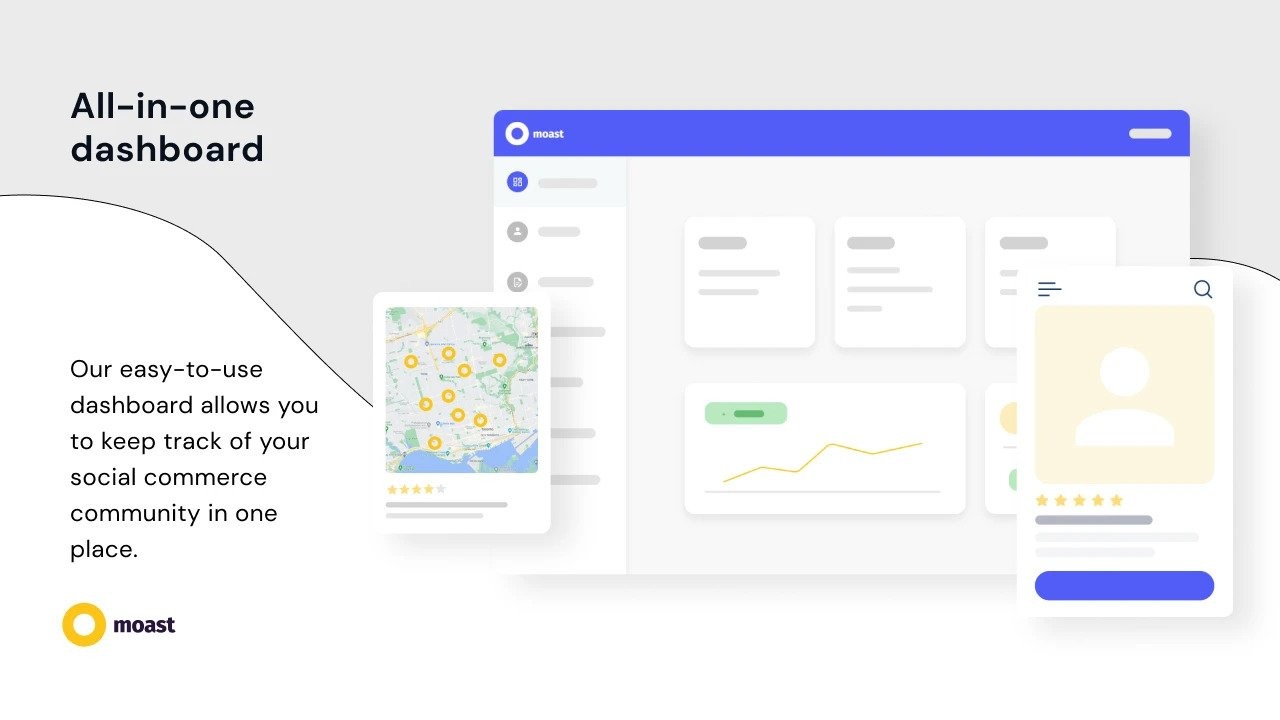 Our dashboard gives you all the data you need to track the program's activity as well as additional data and insights.
Let your customers do the talking.
Better than online reviews, shoppers can have an honest conversation with a real customer about what it's like to own your products.
What are you still waiting for?
Get access to Moast today!
Plans & features
Deal terms & conditions
Lifetime access to Moast

You must redeem your code(s) within 60 days of purchase

All future plan updates
Moast

10 hosts
25 interactions
500 map impressions
Stack 1 additional code:
25 hosts
60 interactions
1,200 map impressions
Stack 2 additional codes:
50 hosts
100 interactions
2,000 map impressions