Overview
Publitio is a cloud-based media management platform that lets you easily store, deliver, and protect your video and image files.
Thanks to its powerful, global CDN infrastructure, Publitio lets you securely host and deliver media files in record time.
Sharing your images and videos is easy! You can paste an embed code on your website or send a direct link to friends, team members, and clients.
You'll be able to access analytics for any media file, like view count, top visitor countries, frequent visitor devices, and detailed video play statistics.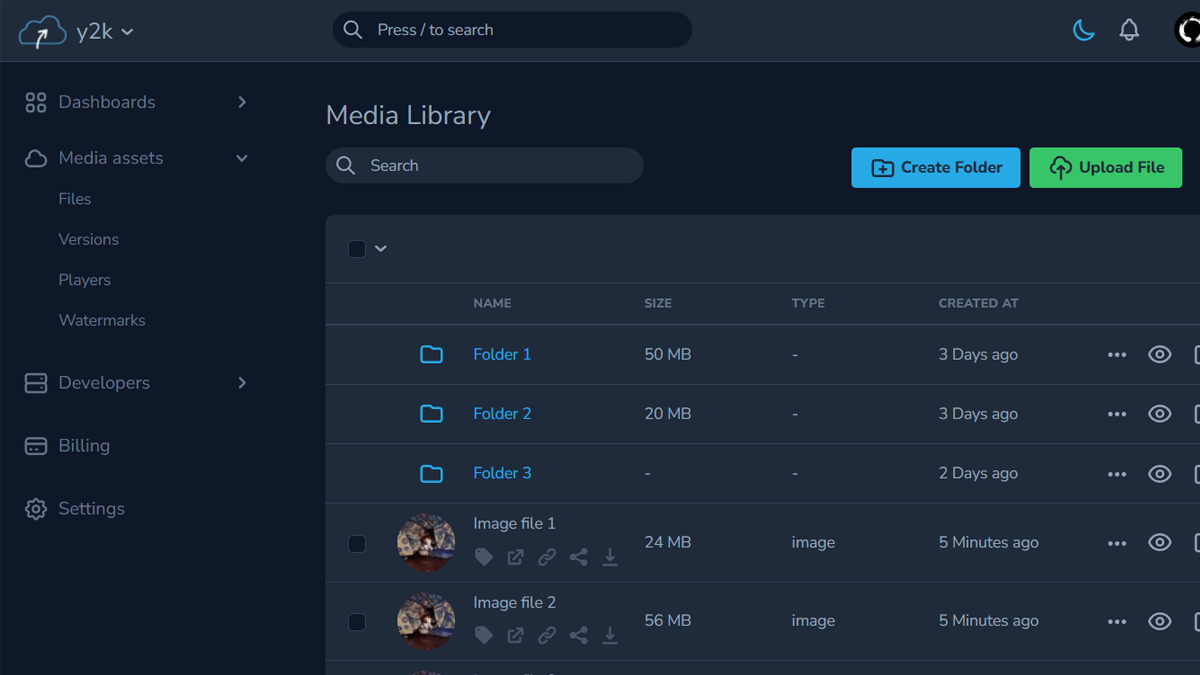 View all your video and image files in a centralized media library.
Publitio is packed with HLS video encryption that blocks all known downloading extensions, so you can protect your videos from unauthorized downloading.
You can also apply domain-level protection to your files to control which websites can load your images and videos.
Plus, this platform lets you add and update dynamic watermarks to media files in just a few clicks.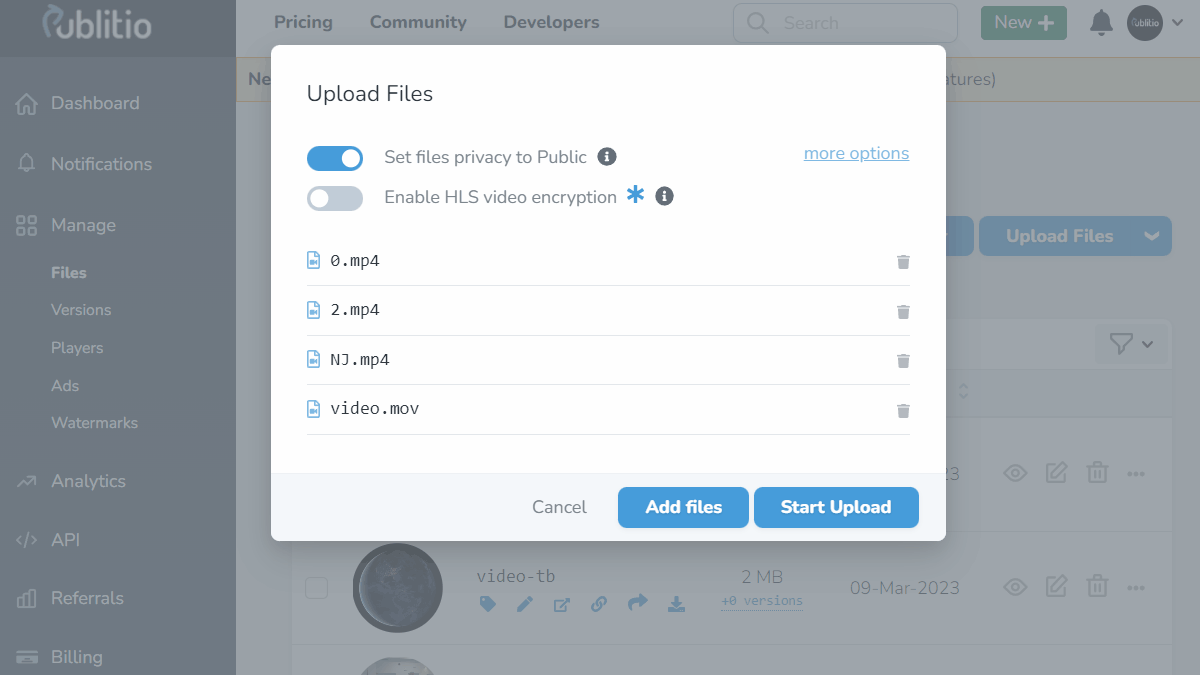 Protect and control user access to your uploaded files with multiple security options.
With Publitio, you get access to a customizable media player that you can easily embed on any website.
And since this media player supports high-definition (1080p) video, you won't ever have to compromise on video quality.
You'll also be able to upload subtitles to your videos and connect with audiences around the globe.
Because this tool has Google IMA and VAST support, you can run ads on your videos and tap into another income stream.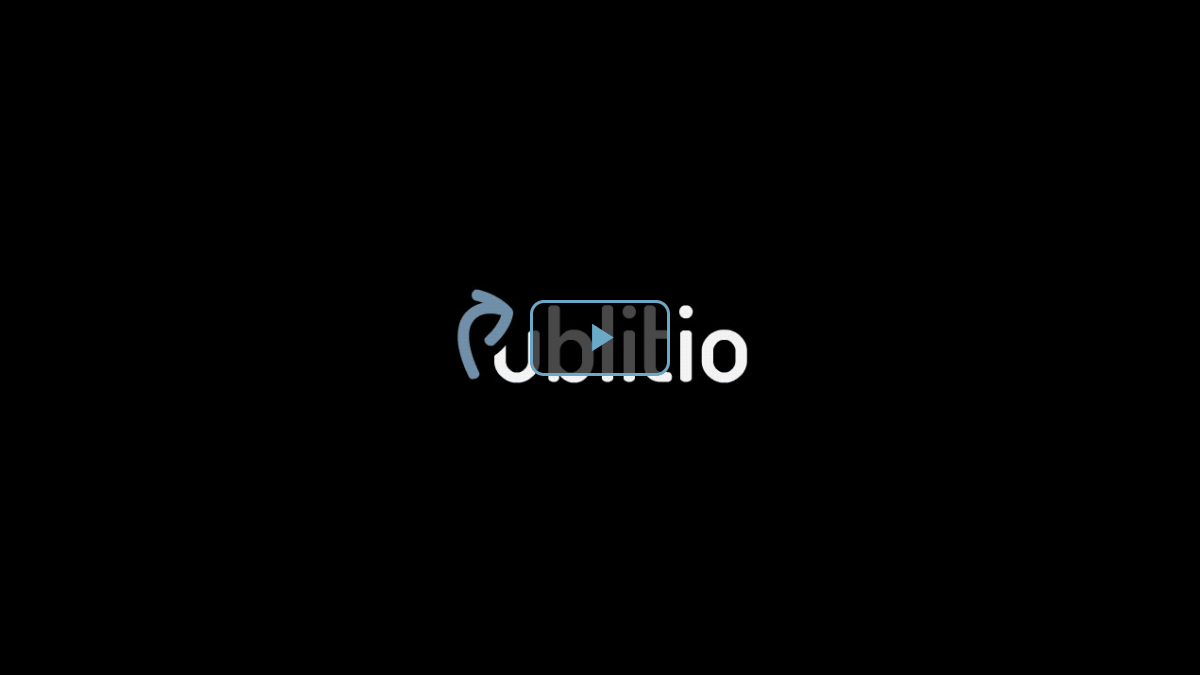 Customize your own high-quality media player with your branding.
Publitio has a URL-based API that allows you to dynamically crop, resize, and scale your files on the fly.
This URL-based modification can even convert files to different formats, turning images into videos and vice versa!
Best of all, this platform always loads your media files super fast for site visitors—no matter where they're scrolling from.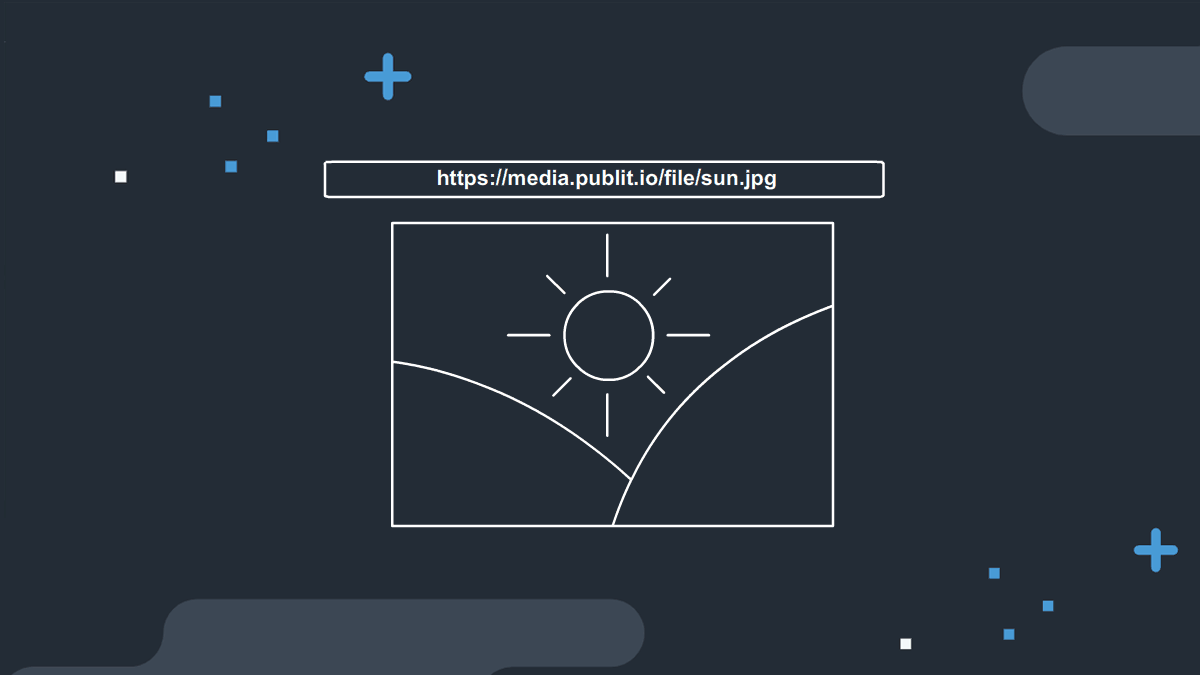 It's a breeze to change the dimensions and file formats of your media files.
You shouldn't have to sacrifice security when you're sharing your videos and images online. ("Forget the TikTok trial—I wanna investigate the guy who stole my Flickr pics.")
Publitio gives you everything you need to securely upload, host, share, and convert your media files—all on your own terms.
Protect your media files online.
Get lifetime access to Publitio today!
Plans & features
Deal terms & conditions
Lifetime access to Publitio

All future Premium Plan updates

If Plan name changes, deal will be mapped to the new Plan name with all accompanying updates

You must redeem your code(s) within 60 days of purchase

Stack up to 10 codes

GDPR compliant

Previous AppSumo customers will be grandfathered into the new feature limits

Previous AppSumo customers who purchased can buy more codes to increase their feature limits
60 day money-back guarantee. Try it out for 2 months to make sure it's right for you!
Features included in all plans
Domain level protection

HLS video encryption

Analytics
Single

All features above included
100 GB storage
500 GB monthly bandwidth
10 players
10 add tags
10 watermarks
2 CNAMES
5 GB file size upload

Double

All features above included
200 GB storage
1 TB monthly bandwidth
20 players
20 add tags
20 watermarks
4 CNAMES
5 GB file size upload

Multiple

All features above included
300 GB storage
1.5 TB monthly bandwidth
30 players
30 add tags
30 watermarks
6 CNAMES
5 GB file size upload

Code 4

All features above included
400 GB storage
2 TB monthly bandwidth
40 players
40 add tags
40 watermarks
8 CNAMES
5 GB file size upload

Code 5

All features above included
500 GB storage
2.5 TB monthly bandwidth
50 players
50 add tags
50 watermarks
10 CNAMES
15 GB file size upload
2K/4K video support
Player statistics
Password protected content
Backup to S3

Code 6

All features above included
600 GB storage
3 TB monthly bandwidth
60 players
60 add tags
60 watermarks
12 CNAMES
15 GB file size upload
2K/4K video support
Player statistics
Password protected content
Backup to S3

Code 7

All features above included
700 GB storage
3.5 TB monthly bandwidth
70 players
70 add tags
70 watermarks
14 CNAMES
15 GB file size upload
2K/4K video support
Player statistics
Password protected content
Backup to S3

Code 8

All features above included
800 GB storage
4 TB monthly bandwidth
80 players
80 add tags
80 watermarks
16 CNAMES
15 GB file size upload
2K/4K video support
Player statistics
Password protected content
Backup to S3

Code 9

All features above included
900 GB storage
4.5 TB monthly bandwidth
90 players
90 add tags
90 watermarks
18 CNAMES
15 GB file size upload
2K/4K video support
Player statistics
Password protected content
Backup to S3
9 Codes

Code 10

All features above included
1 TB storage
5 TB monthly bandwidth
100 players
100 add tags
100 watermarks
20 CNAMES
15 GB file size upload
2K/4K video support
Player statistics
Password protected content
Backup to S3