Pulter
No matter what industry you're in, being on the customer-facing side of things can start to feel like Groundhog Day.
When you're answering the same questions repeatedly, it's easy to slip and send an embarrassing email or twenty. ("I did it again. I wrote 'Thanks for reaching out, [INSERT CUSTOMER HERE]' instead of their name.")
If only you could say all the right things, while also saving time and energy on repetitive typing.
Overview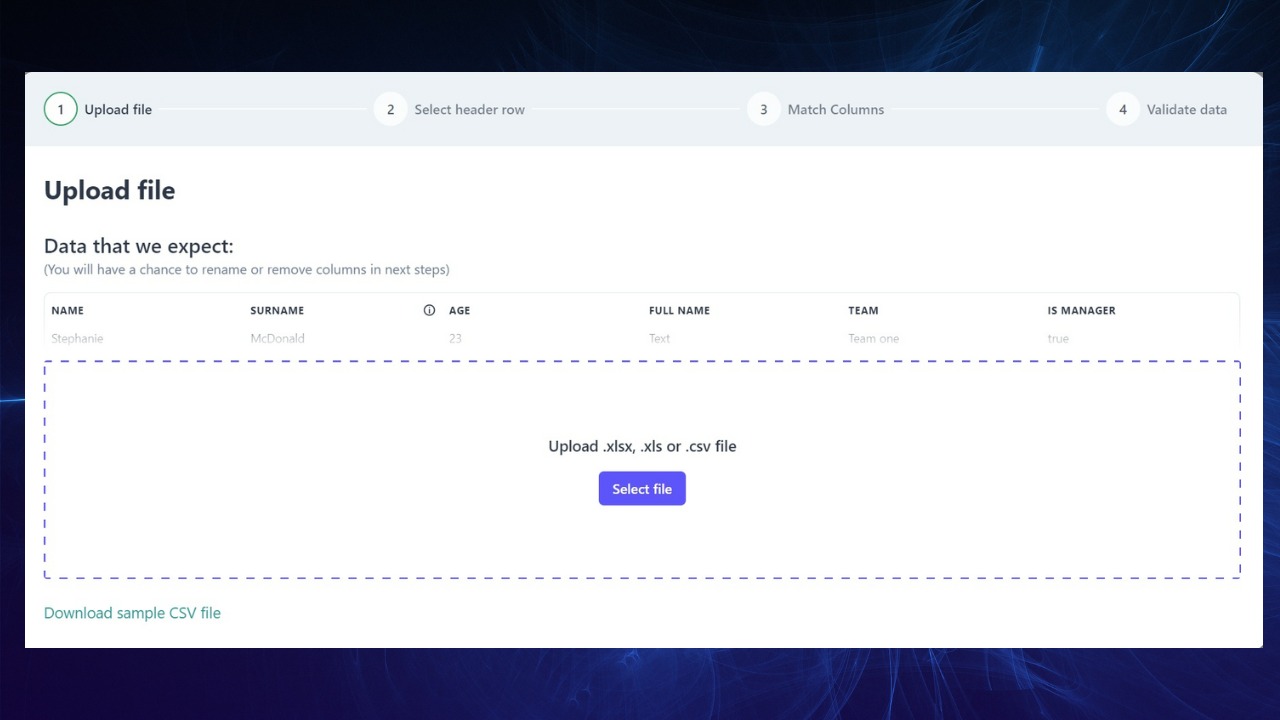 Start by uploading your file directly into Pulter.
We've all been there before as developers and designers when it comes to building or designing an import feature.
Typically, the import process for the customers is messy because they have to read the docs and then follow the upload templates.
And in many cases, after long support email threads, we ultimately have to manually accept, clean, and input the data.
Isn't there a better way?
There is… with Pulter.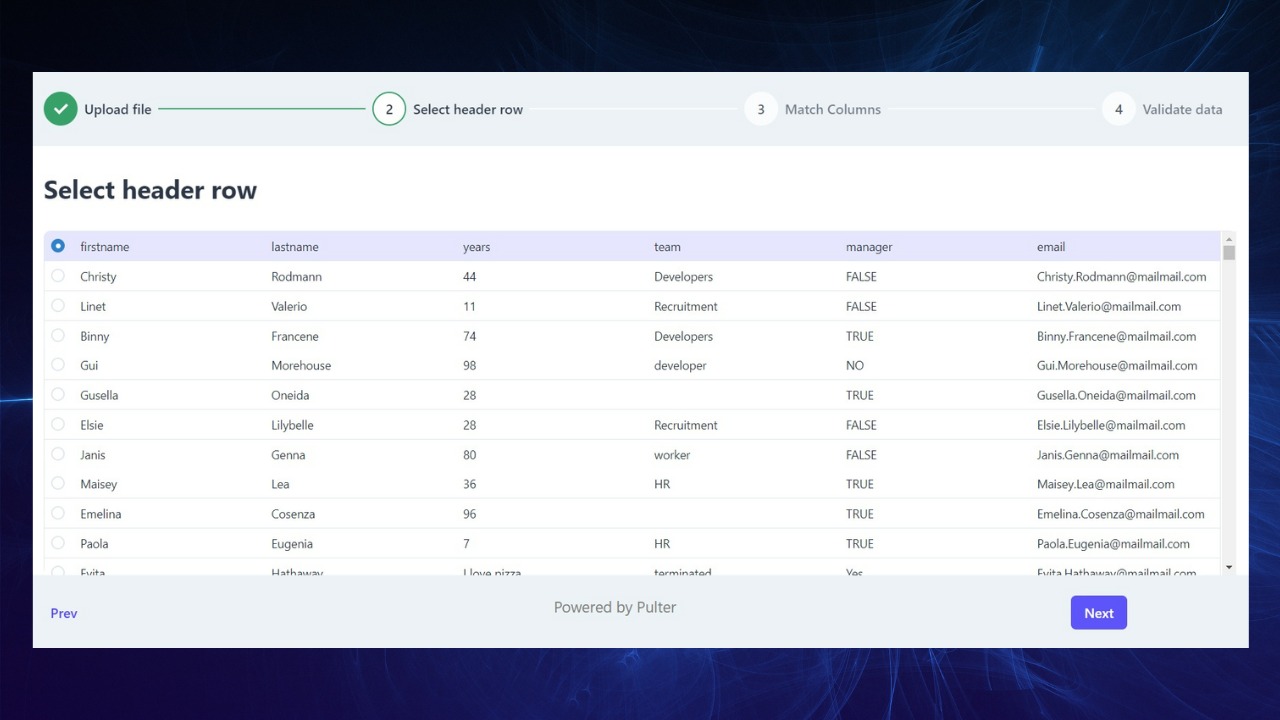 Next, select a header row for your file.
Pulter is an end-to-end data onboarding solution that empowers your customers to clean, validate, and upload their data to your platform.
Thanks to Pulter, you can now add CSV and Excel import to your web app in minutes.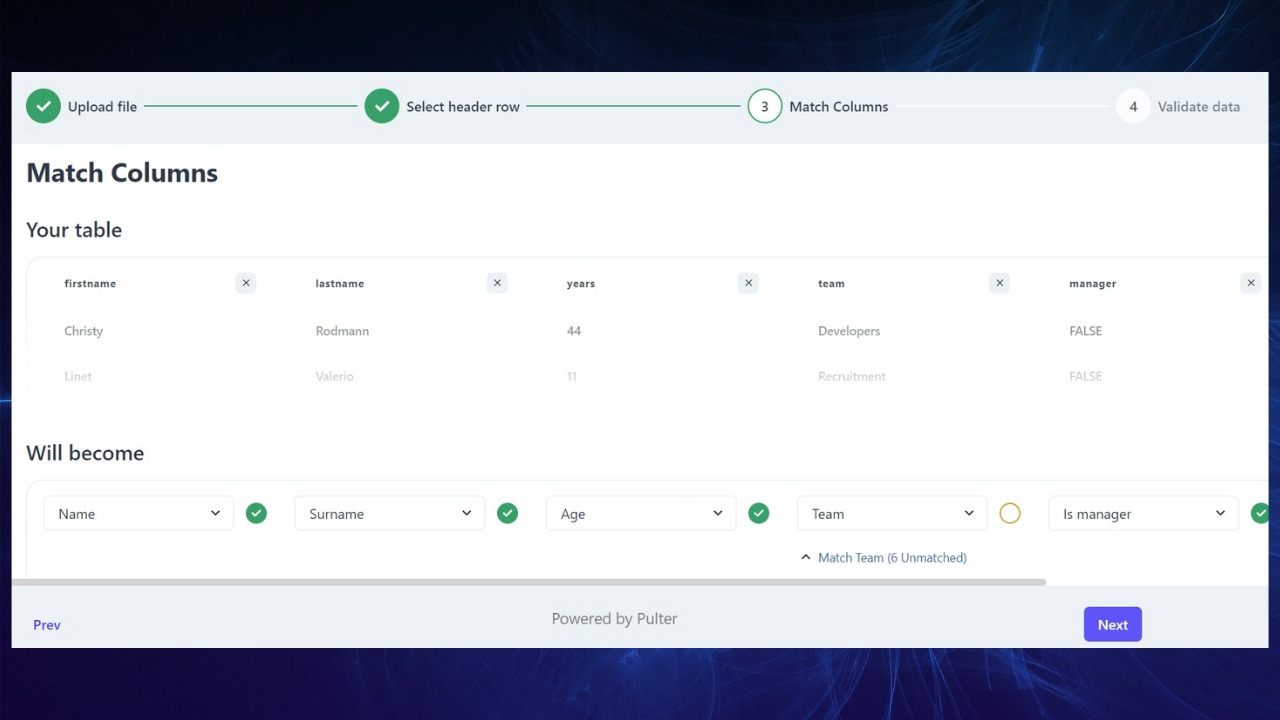 Step 3: Match columns in your file.
🤝 Provide a delightful data import experience for your users with Pulter.
🧑‍💻 You can also easily integrate with a few lines of JS and a webhook or callback.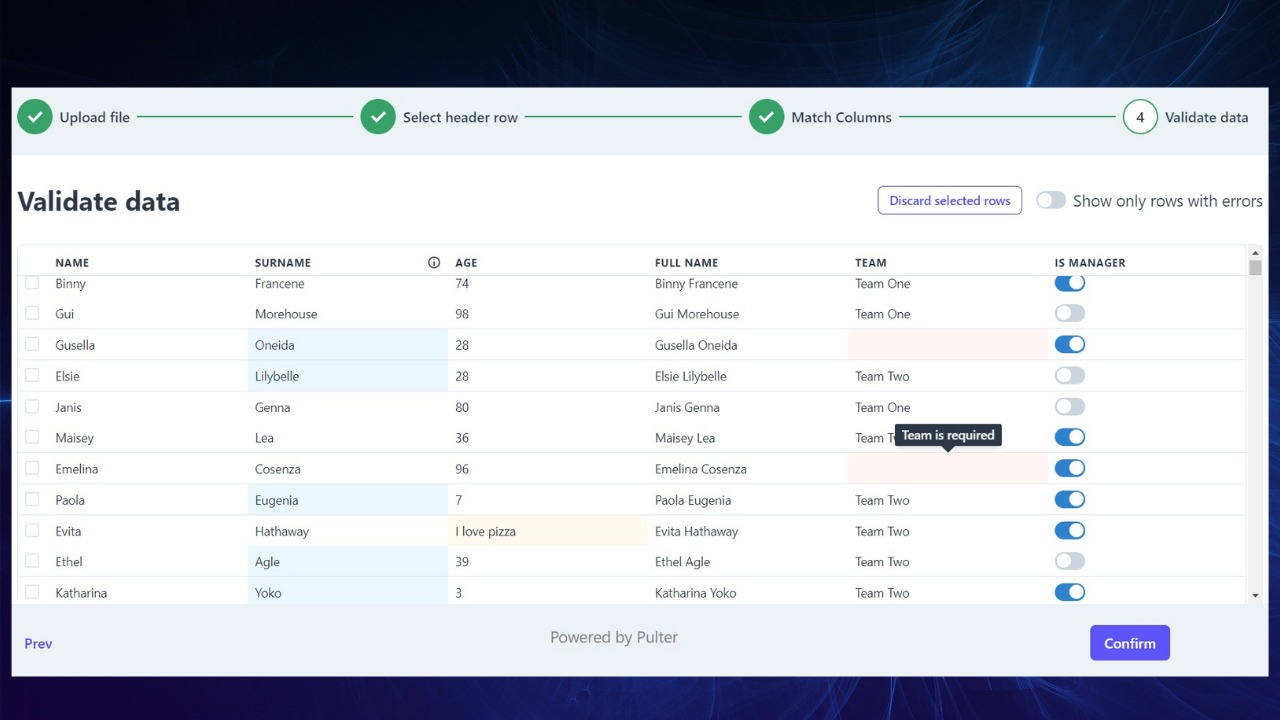 Last step: Validate data and confirm. That's it!
💪 Handle large import files with ease using Pulter.
💯 It also supports CSV and all Excel formats.
Add a production-ready import feature to your web app in just a few minutes.
Your users can upload files, map columns, fix validation errors, and submit data… all in a few clicks.
You receive ready-to-use data in your app.
What are you still waiting for?
Get access to Pulter today!
Plans & features
Deal terms & conditions
Lifetime access to Pulter Startup Plan

You must redeem your code(s) within 60 days of purchase

All future Pulter Startup Plan updates

Please note: This deal is not stackable
60 day money-back guarantee. Try it out for 2 months to make sure it's right for you!
Pulter

Unlimited data templates
10,000 Imports per month
Unlimited rows per upload
Max upload file size: 15MB
Auto column matching
Remove branding
Custom styling
Custom validations
Data validation and transformation