Overview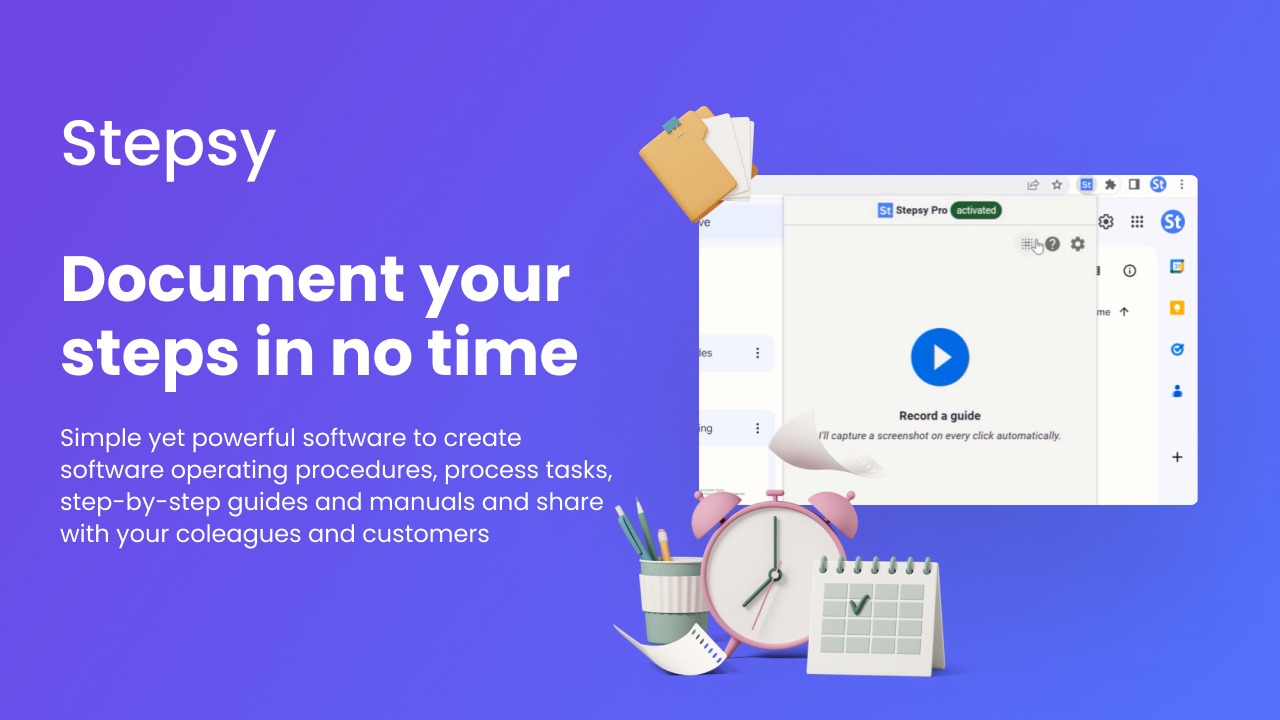 Create step-by-step guides in minutes with Stepsy's browser extension.
With Stepsy, documenting your processes and training materials has never been easier.
Our browser extension allows for simple and secure deployment without the need for elevated privileges.
With just one click of the record button, every mouse click generates a screenshot and text description. You can then easily edit the screenshots and export them as Google Doc tutorials, without being locked into any vendor-specific software.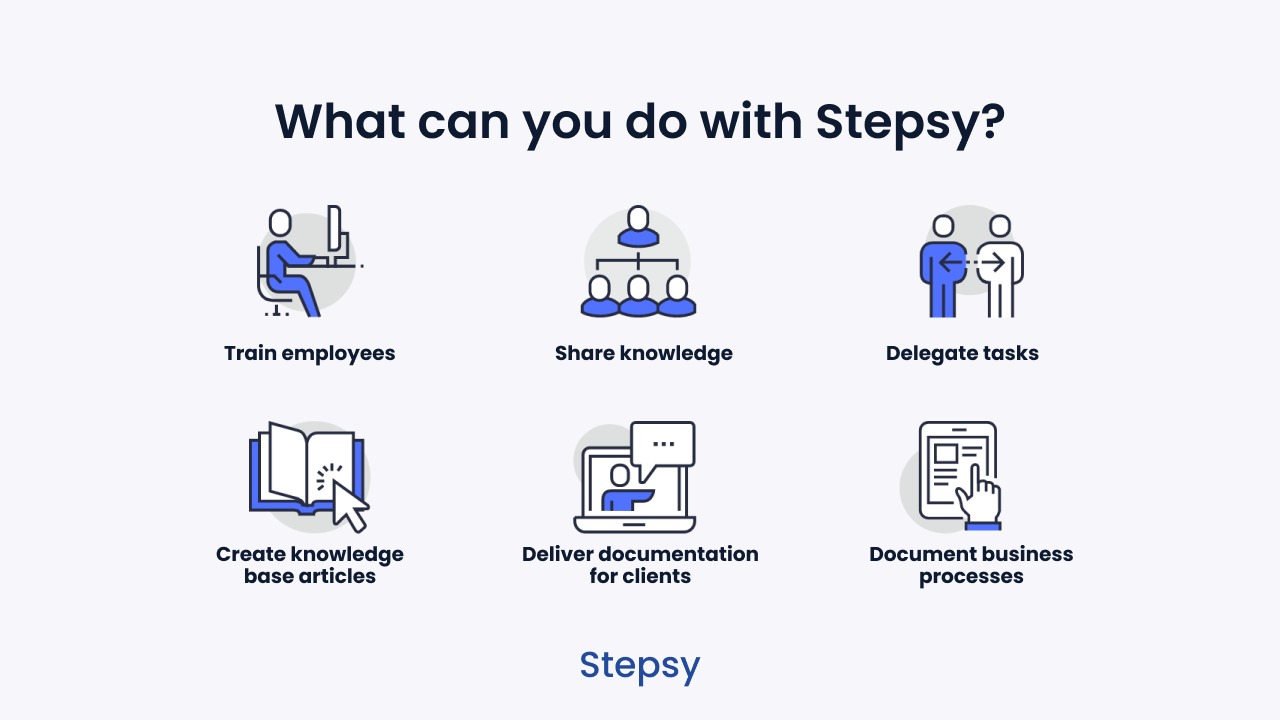 Train your team, delegate tasks, and share knowledge effortlessly with Stepsy – the ultimate documentation solution.
With Stepsy, you can train and delegate tasks to your team, share knowledge and create a knowledge base, deliver documentation to clients, and document your business processes all in one simple and powerful solution.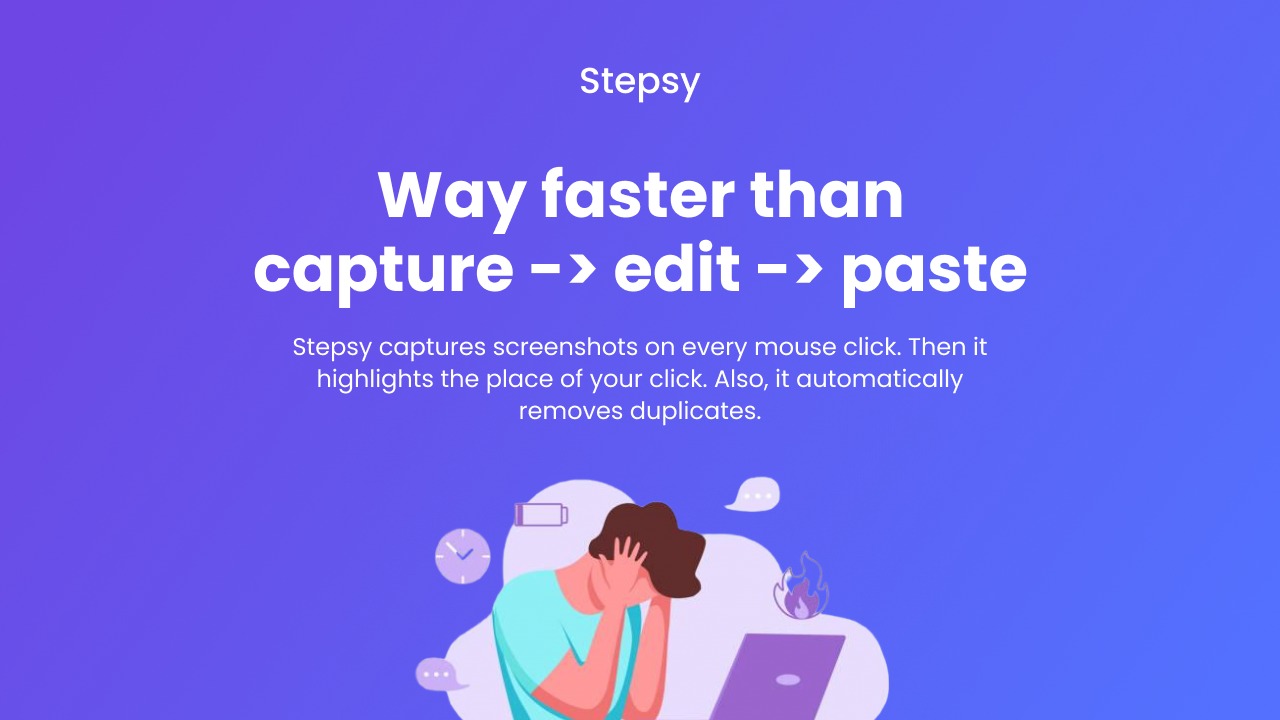 Effortlessly capture and share step-by-step guides with Stepsy.
With Stepsy, you can capture your process way faster than the traditional method of capturing, editing, and pasting.
The tool captures screenshots on every mouse click and highlights the clicked area, generating a step-by-step guide without you manually typing text.
Stepsy also automatically removes duplicate steps and enables you to share the captured process in various formats such as Google Drive, PDF, Word, or save as a local zip file or static HTML page.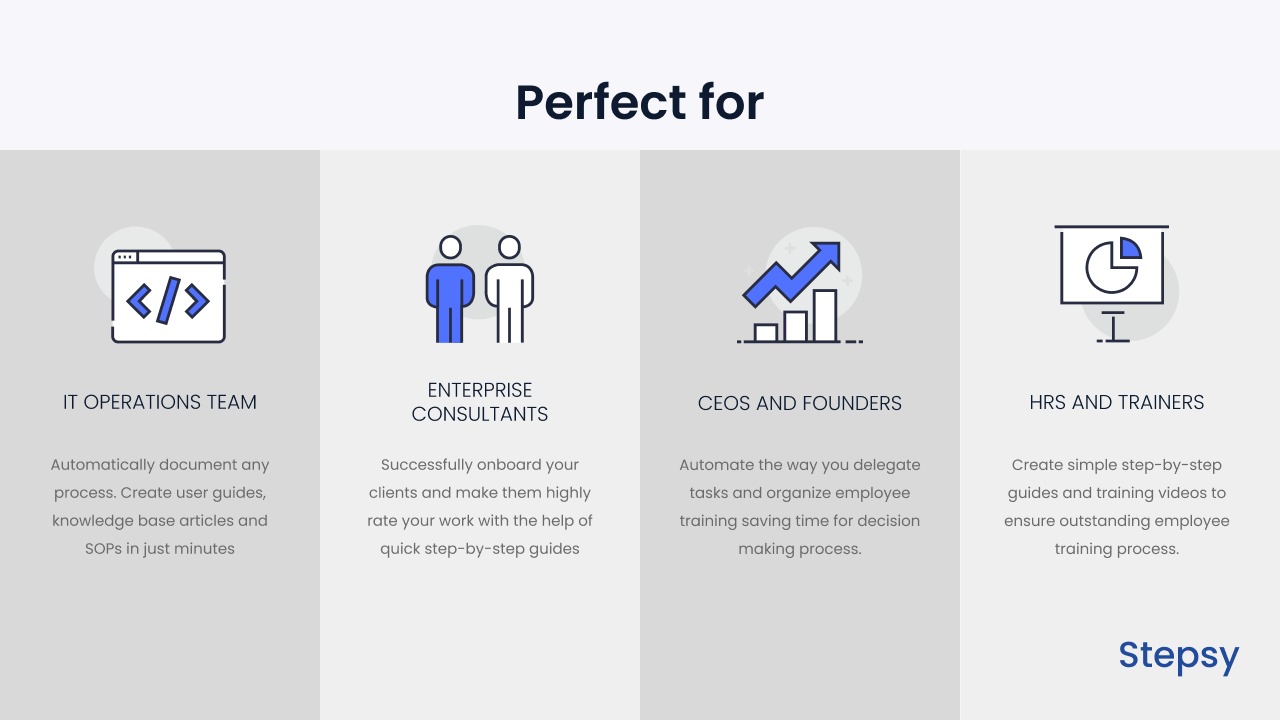 Revolutionize your training and documentation process with Stepsy.
In summary, Stepsy is the solution you need to create effective documentation and training materials in a matter of minutes.
Whether you're an IT operations team, enterprise consultant, CEO, founder, or HR/trainer, Stepsy can help you automate processes, delegate tasks, and train employees with ease.
Don't waste time on tedious documentation – try Stepsy today and see how it can revolutionize your workflow.
Plans & features
Deal terms & conditions
Lifetime access to Stepsy

You must redeem your code(s) within 60 days of purchase

All future Personal Pan updates

Please note: This deal is not stackable

A Google account is required to use Stepsy
Personal Plan

Unlimited guides created
Capture steps on mouse click
Edit captured images
Export to GDocs
Save locally as HTML
Mask sensitive data
Automatic duplicates removal
Remove Stepsy branding from images