Taskade
When you manage a project, the last thing you need is yet another tool promising to make that one painful task easier. ("I can't tell you how this will streamline things, but it will. Probably.")
You've already set up different tools for project management, calendars, or team communication, but toggling between them seriously kills your productivity.
What if you could roll all those capabilities into one flexible platform that helps your team get more stuff done?
Overview
Taskade helps your remote teams manage projects using collaborative workspaces and built-in video and messaging tools—across platforms.
Taskade lets you break every project down into smaller tasks that you can organize and track in just one workspace.
Your departments and teams can share to-do lists, manage tasks, and organize notes in dedicated folders.
Whether you're looping in teammates or guests, you can invite collaborators to projects, folders, or workspaces with a shareable link and even embed projects right on your website.
You'll also be able to grant different permissions for team members and control who can view, check, or edit documents within your workspace.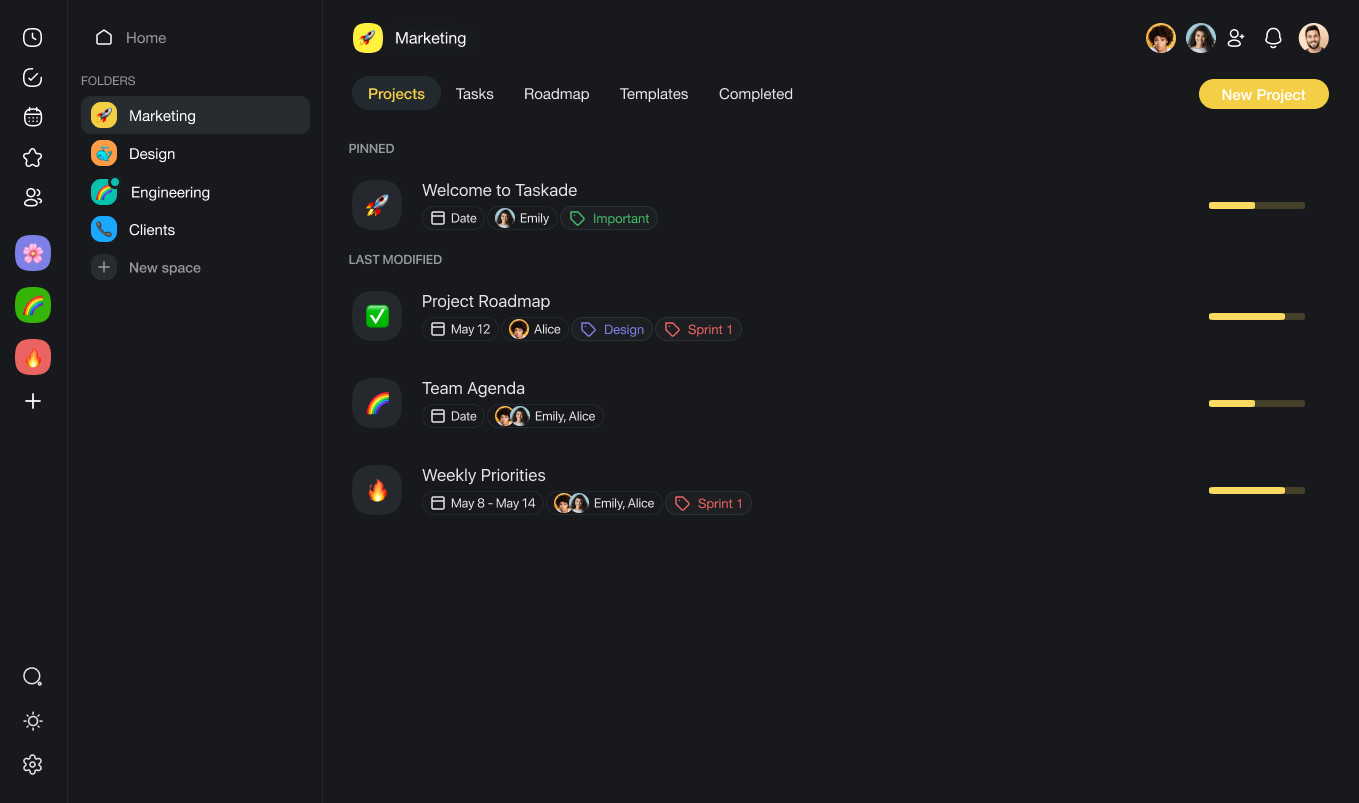 You can nest tasks, notes, and to-do lists inside parent project and workspace folders.
In Taskade, each project is a living document where your entire team can brainstorm and assign tasks in real time or asynchronously.
Select your favorite project view, like a mind map, kanban board, or calendar, to visualize each project from the jump.
Not sure where to start? You can choose from hundreds of templates to jumpstart a productive workflow that fits your team.
And if you already have a solid project framework in your back pocket, it's a cinch to save a custom template for future use.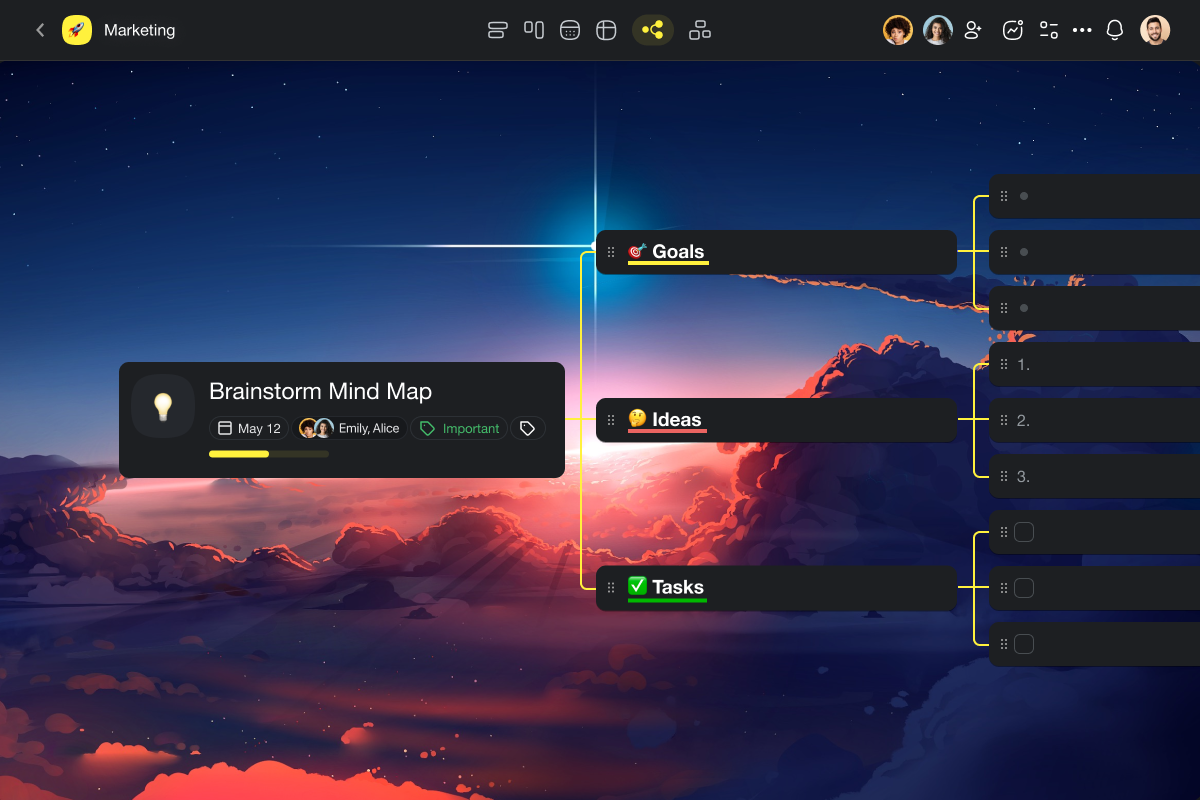 Choose your favorite project view, like a mind map, kanban board, or calendar, to stay organized.
Taskade lets you create unlimited tasks and sub-tasks, which can be displayed as bullet points, arrows, or checkboxes.
Rather than hard-and-fast dates, you're able to set flexible due dates and automate recurring deadlines for ongoing tasks.
Say goodbye to the back-and-forth by using timers, comments, link embeds, and emoji reactions on any task right from the platform.
Sync everything with your Google or iCloud calendars and set reminders across devices so nothing falls through the cracks.
You can even enable real-time, two-way synching with your Google calendar, so your clients can know when you're working on key projects.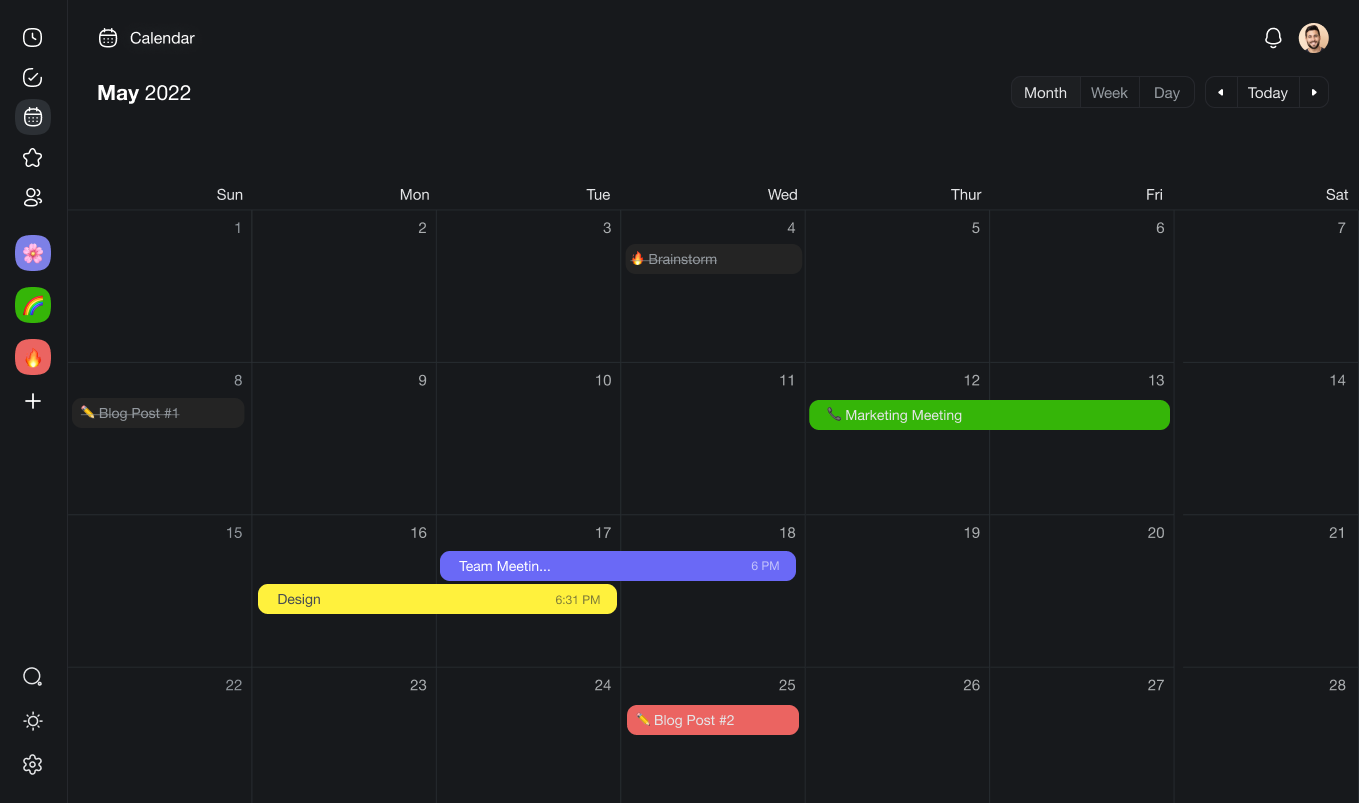 ​​
Sync your Taskade calendar with your Google or iCloud calendar to track your tasks and deadlines across devices.
Connect with your team using built-in communication tools, so you're not toggling between apps for daily standups or impromptu calls.
Send text chats, launch virtual meetings, and screen share with one click—all within the same window as your project space.
You can upload files into the chat and comments right from your computer, or integrate with Google Drive, Dropbox, and Box.
Best of all, Taskade automatically syncs your work across platforms and devices in real time, making remote collaboration totally seamless.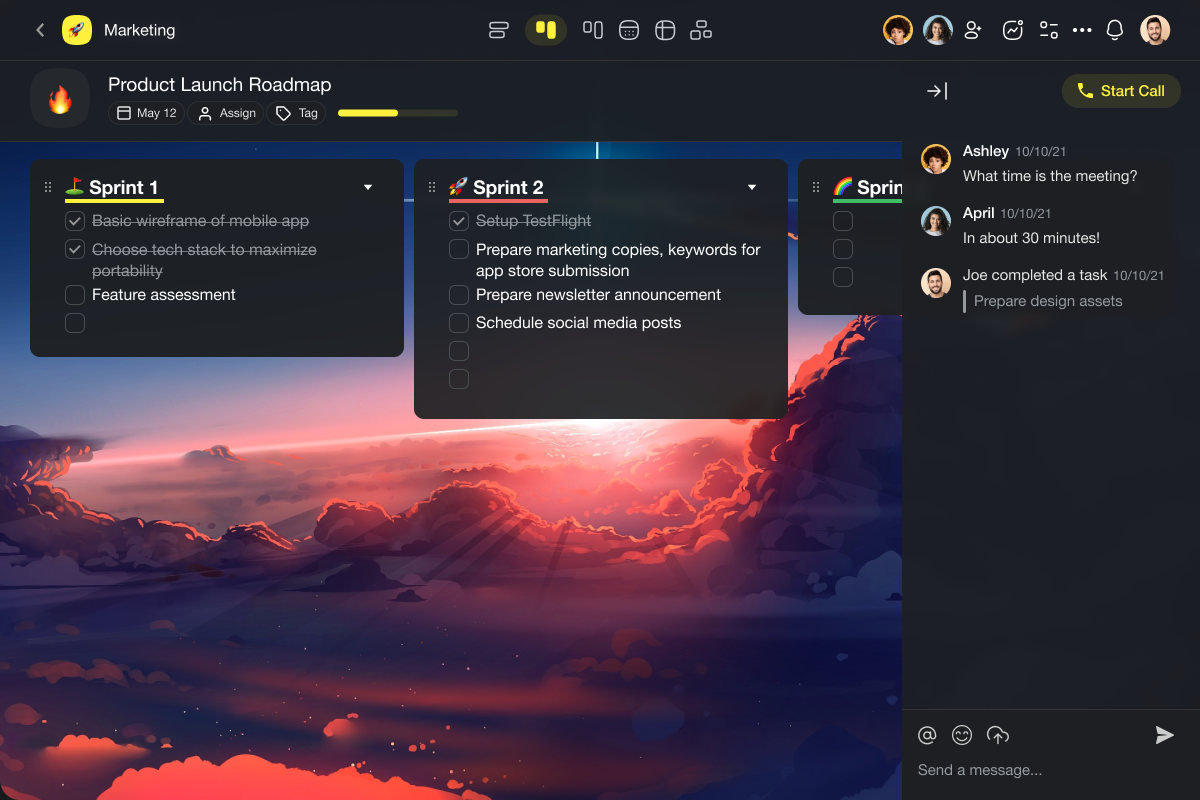 Chat with team members from any project space to maintain your focus and momentum.
Getting a hold of your remote team can feel like trying to talk to a human agent via customer service inbox. ("I got your URGENT email. Let me get back to you in 5-7 hours.")
Taskade lets you manage multiple projects with a stacked toolbox built to help remote teams work better, together.
Make every project feel like a home run.
Get lifetime access to Taskade today!
Plans & features
Deal terms & conditions
Lifetime access to Taskade

All future Unlimited Plan updates

No codes, no stacking—just choose the plan that's right for you

You must activate your license within 60 days of purchase

Ability to upgrade or downgrade between 3 license tiers
60 day money-back guarantee. Try it out for 2 months to make sure it's right for you!
Features included in all plans
Unlimited collaboration with guests

Unlimited custom workflows and templates
License Tier 1

All features above included
All Unlimited Plan Features
2 workspaces
Unlimited storage limits
Unlimited tasks and projects
Unlimited workspace members

License Tier 2

All features above included
All Unlimited Plan Features
10 workspaces
Unlimited storage limits
Unlimited tasks and projects
Unlimited workspace members

License Tier 3

All features above included
All Unlimited Plan Features
Unlimited workspaces
Unlimited storage limits
Unlimited tasks and projects
Unlimited workspace members