Unlimited Titles – Blog Title Generator
Overview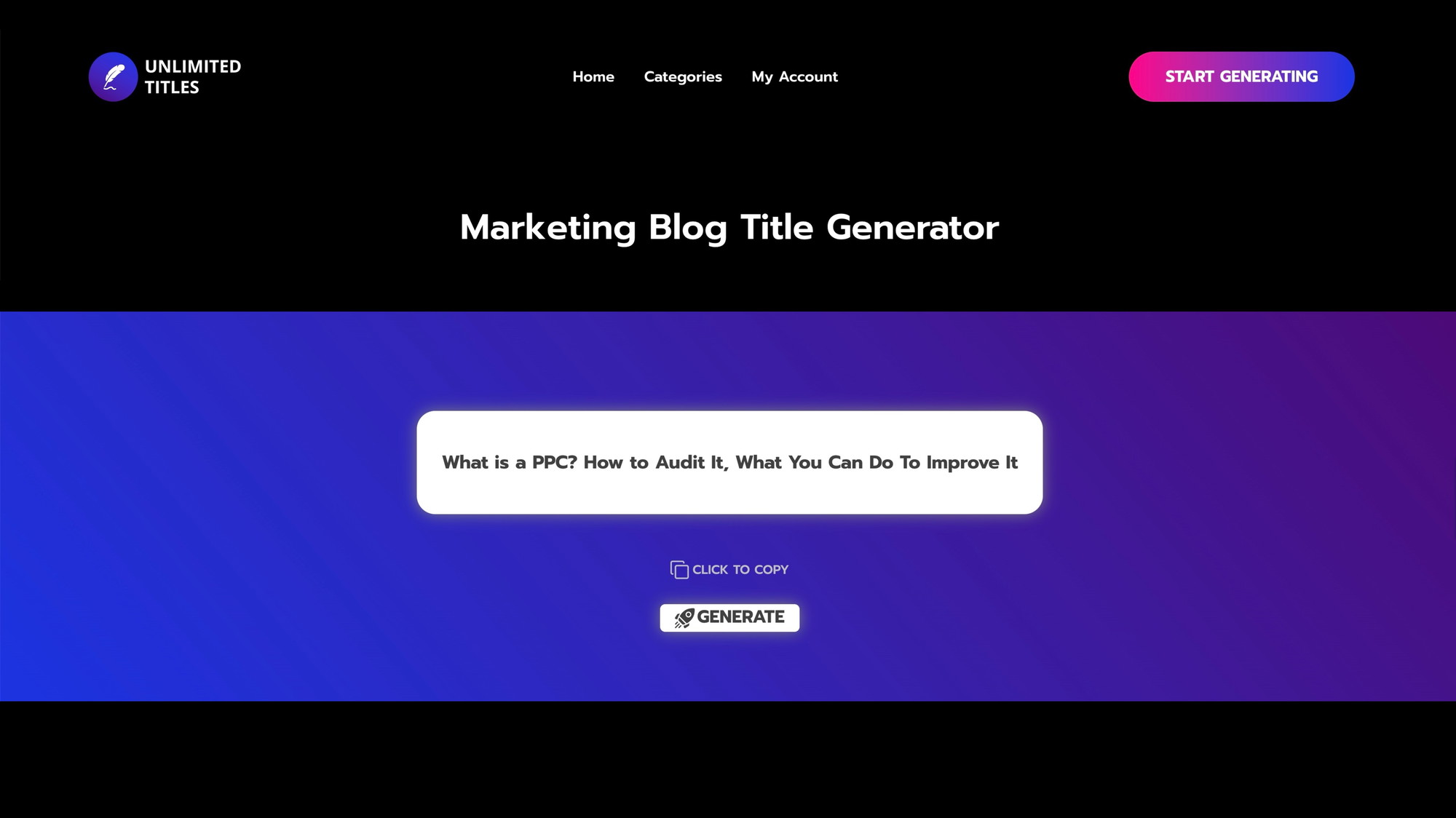 Here's a look at the blog title generator interface.
With Unlimited Titles – Blog Title Generator, you can forget about staring at a blank page trying to come up with a title.
Just let the AI do the work and let your creativity flow.
It's the perfect tool for busy bloggers who need to generate titles quickly and easily.
Are you a blogger looking for a way to get creative with your titles?
Look no further — our AI title generator is here to help!
No more getting stuck trying to come up with original titles — just select your category and our generator will take care of the rest.
With its intuitive artificial intelligence, Unlimited Titles will generate unique and attention-grabbing titles for your blog posts.
Plus, it's incredibly easy to use — all you have to do is select a category and hit generate. That's it!
Within seconds, you'll have a list of individual titles to choose from.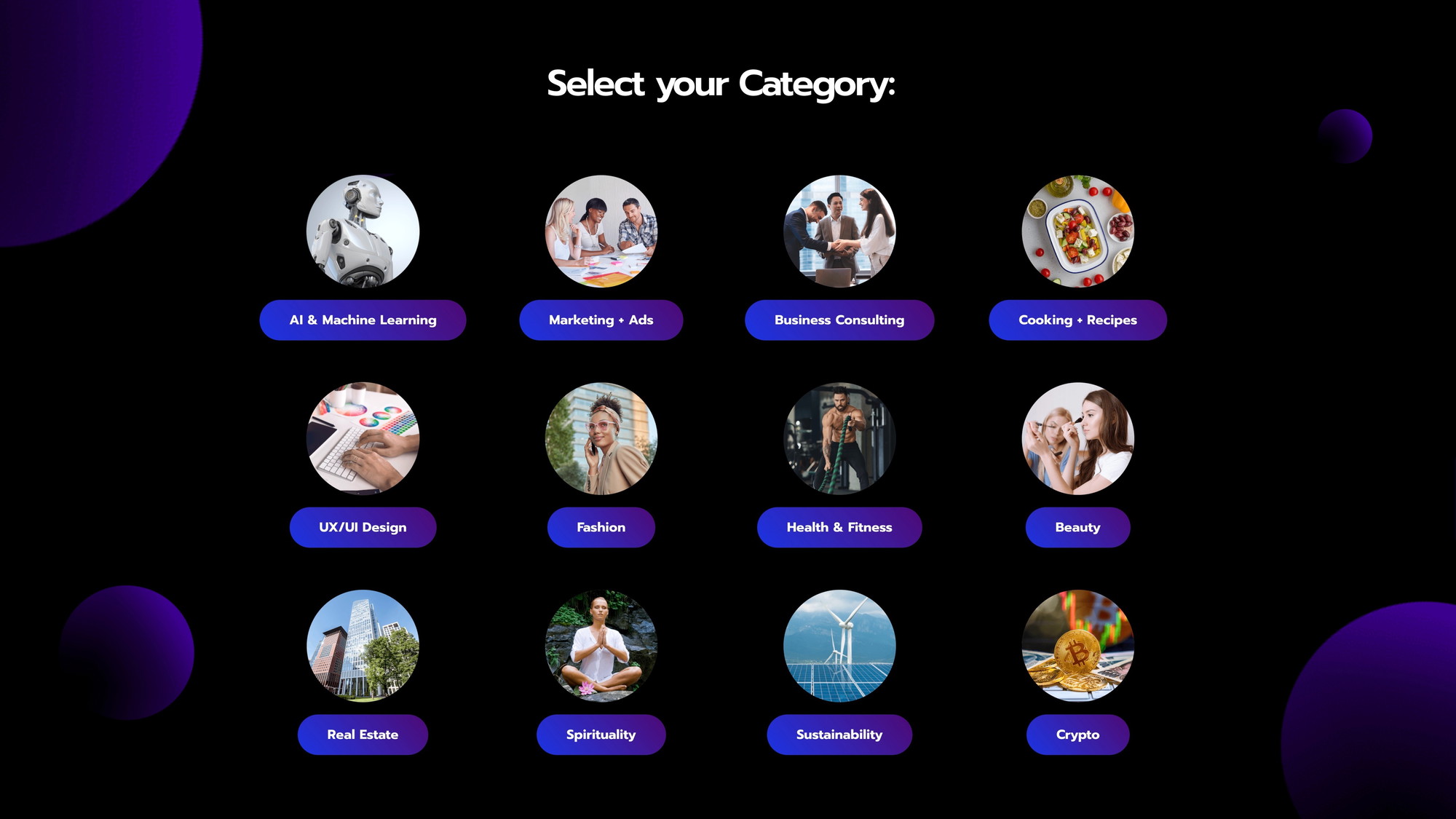 We have numerous blog title generator categories for you to choose from.
Our blog title generator is here to help you find relevant blog ideas for your niche.
With just a few clicks, you can generate hundreds of unique titles in a variety of categories.
Whether you're writing about marketing, business consulting, cooking, health and fitness, or any other topic, you can easily find the perfect title.
All you have to do is simply select the category you want and the generator will start generating individual titles.
We offer over 12 different categories to choose from, so you're sure to find something that fits your needs.
Unlimited Titles will fill your abandoned blog and take it to the next level.
95% of blogs remain unused and eventually abandoned.
That's a shame, because blogs can be an incredible way to share ideas, build relationships, and connect with customers.
That's why we've created the perfect tool to help make sure your blog is used, not forgotten: Unlimited Titles.
Just select your category and our AI will generate dozens of catchy, SEO-optimized titles in seconds.
With our blog title generator, you'll be able to create unique, professional-looking titles that will help set your blog apart from the competition.
And with our AI doing the hard work, you can spend more time developing your content and connecting with your readers.
So don't let your blog be one of the 95% that gets abandoned.
Our AI blog title generator will help you create titles that draw your readers in and keep them coming back for more.
What are you still waiting for?
Get started with Unlimited Titles today and let the AI write your blog titles for you!
Plans & features
Deal terms & conditions
Lifetime access to Unlimited Titles – Blog Title Generator

You must redeem your code(s) within 60 days of purchase

All future plan updates

Please note: This deal is not stackable
Specification:
Unlimited Titles – Blog Title Generator
Unlimited Titles - Blog Title Generator

Unlimited SEO-title-spins
Google-optimized title structure
Access all categories
OpenAI (GPT-3)-based title generator
Priority support