Overview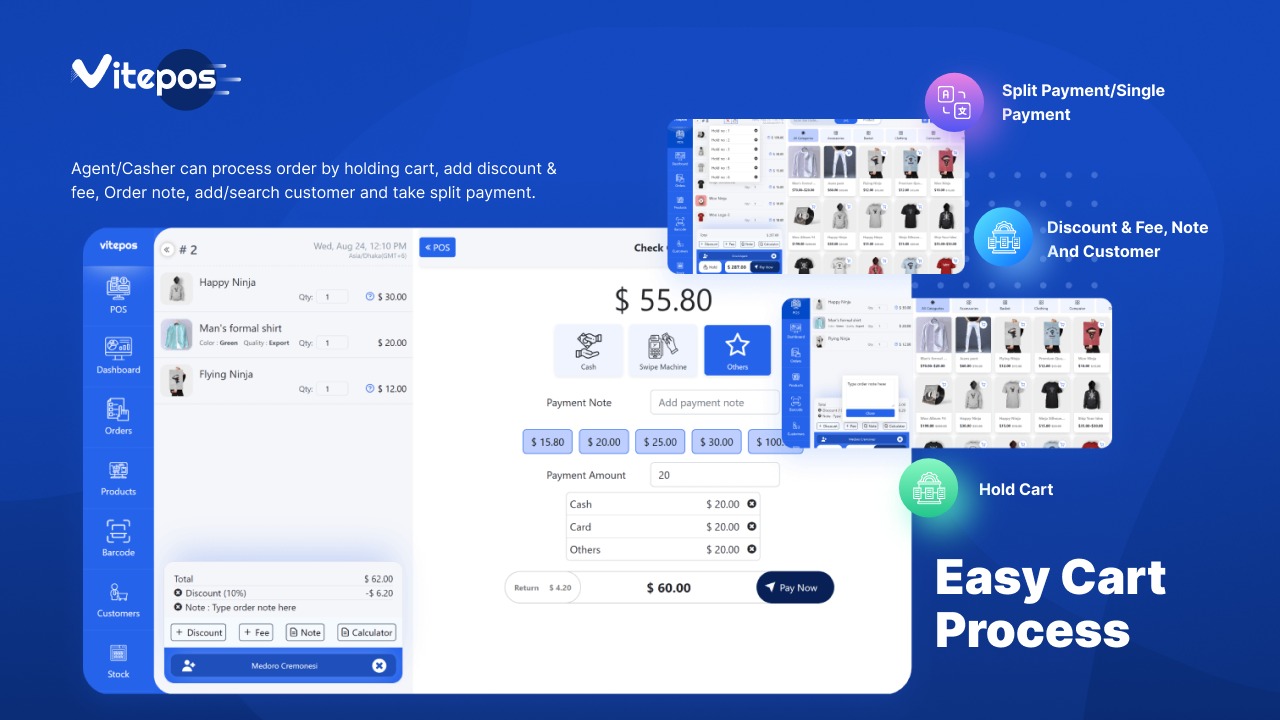 The cart/checkout process gets made so much easier thanks to Vitepos.
Shop owners and administrators can specify roles and access control of their staff.
Also, you can manage customers, your cash drawer, your orders, your suppliers, your products, any invoices, any split payments, and so much more…
It's all possible with Vitepos.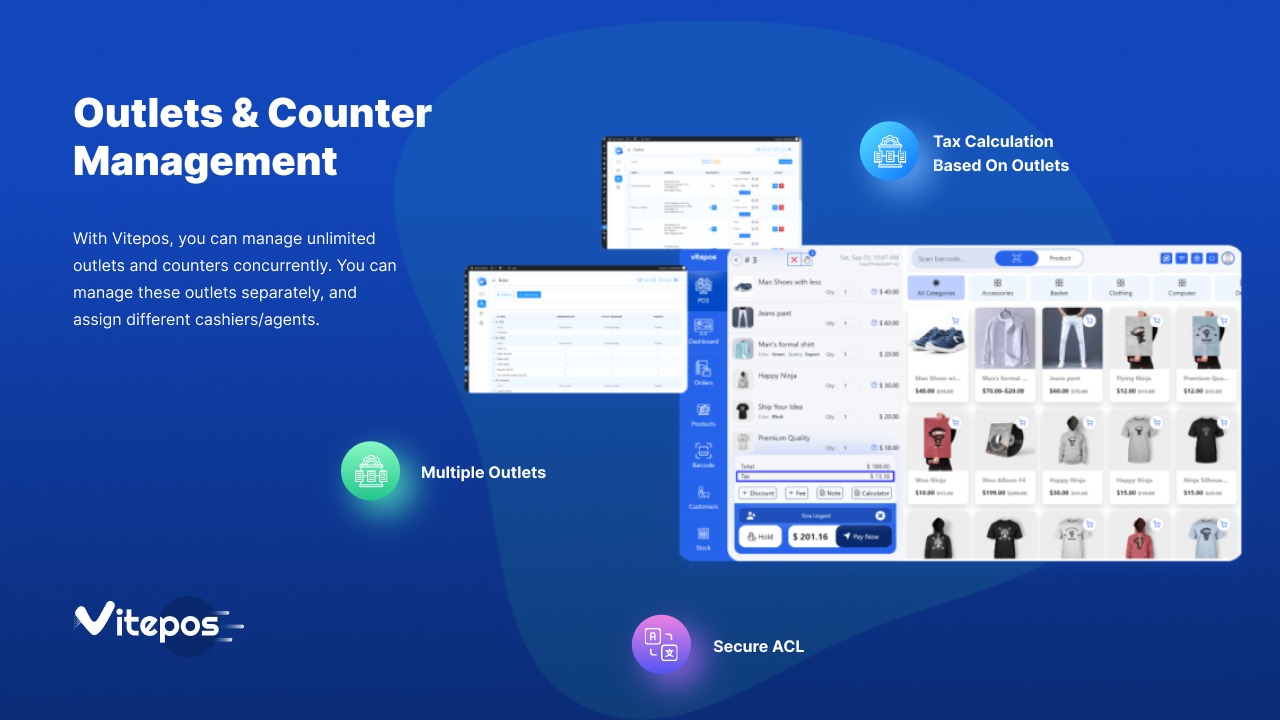 Management of outlets and counters is a breeze with Vitepos.
Vitepos is a great software that lets you manage your point of sale with unlimited outlets and counters.
It has built-in features available in multiple colors and languages.
Plus, Vitepos lets you manage your shop (both your online & local store) in the shortest time possible via one complete app.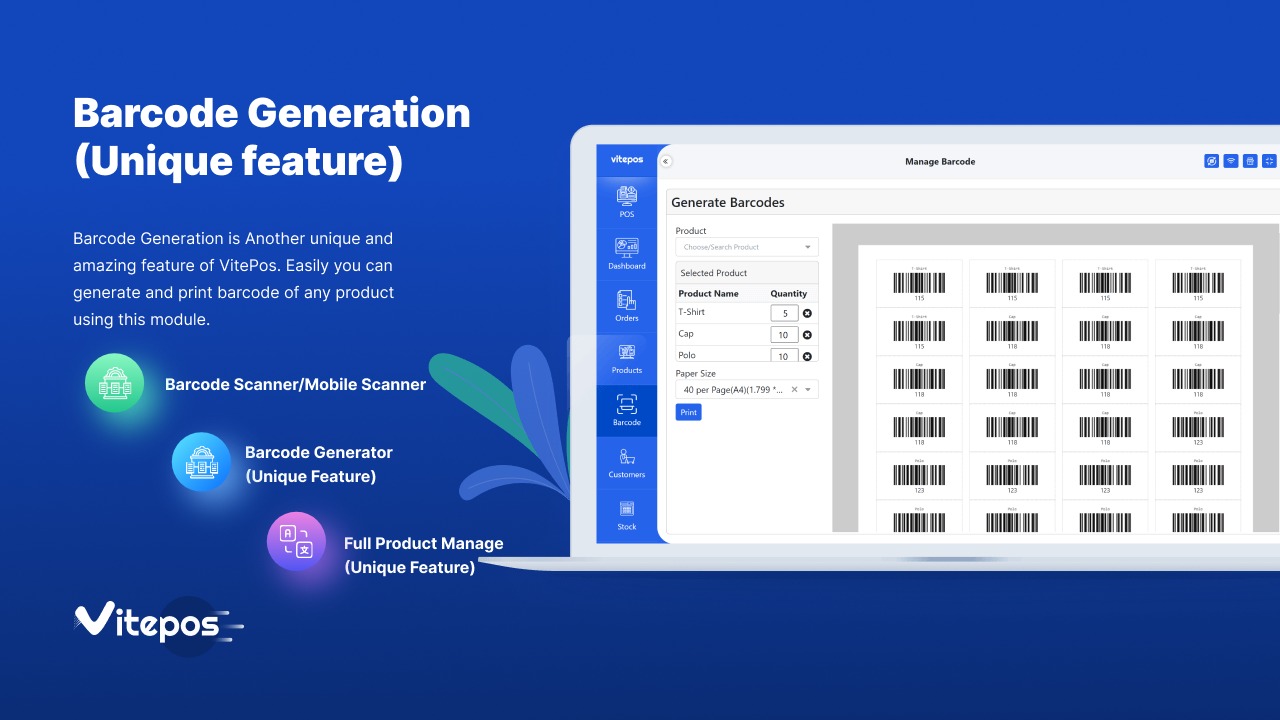 Check out the Barcode Generation feature — one of many great Vitepos features we're proud of.
Your customers will have a seamless and enjoyable experience every time.
We've built a point of sale system for WooCommerce in Vitepos that lets you easily handle your local store as well as use your existing online store as a local store too.
You can manage your online and local store business in one app.
It's fast and easy to use, and it will also save you time and money.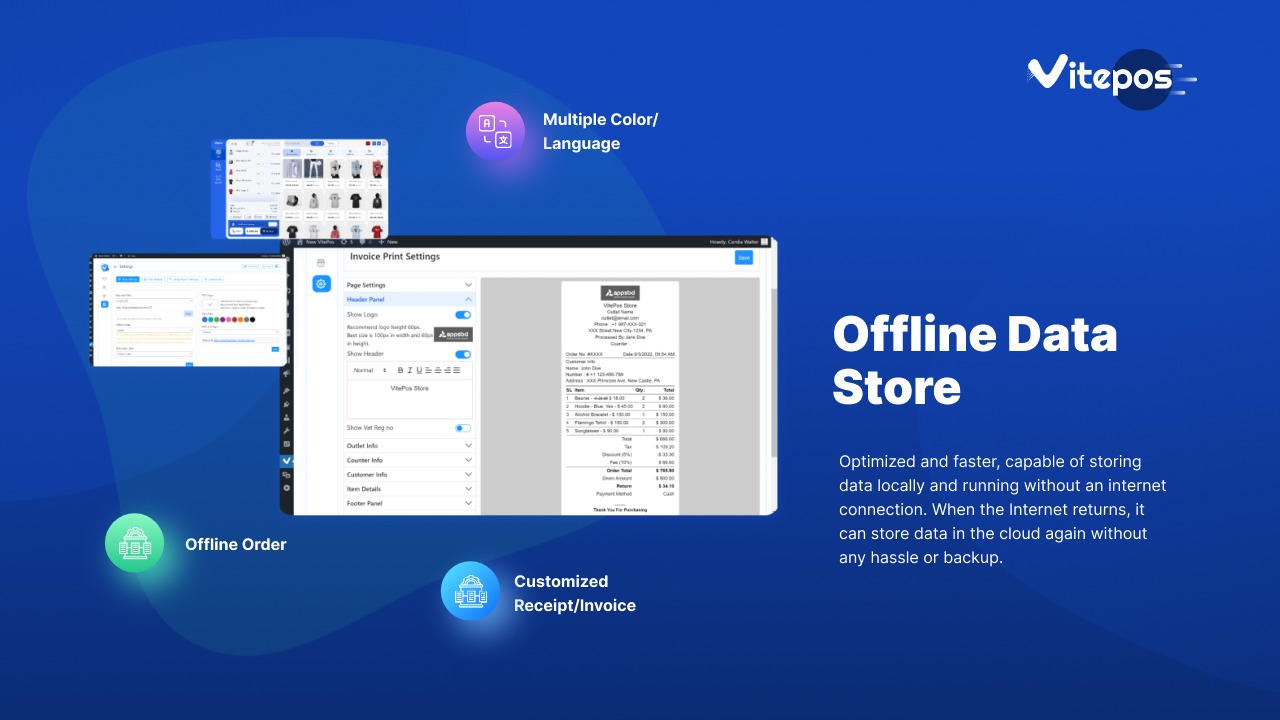 We're all about optimization and increasing speed & efficiency.
Vitepos gives you everything you want in one single code for a lifetime of use.
You do not need to separate your e-commerce and your local store.
Instead, use Vitepos to conduct a hassle-free, smooth, efficient business that will pride itself on exceptional customer satisfaction.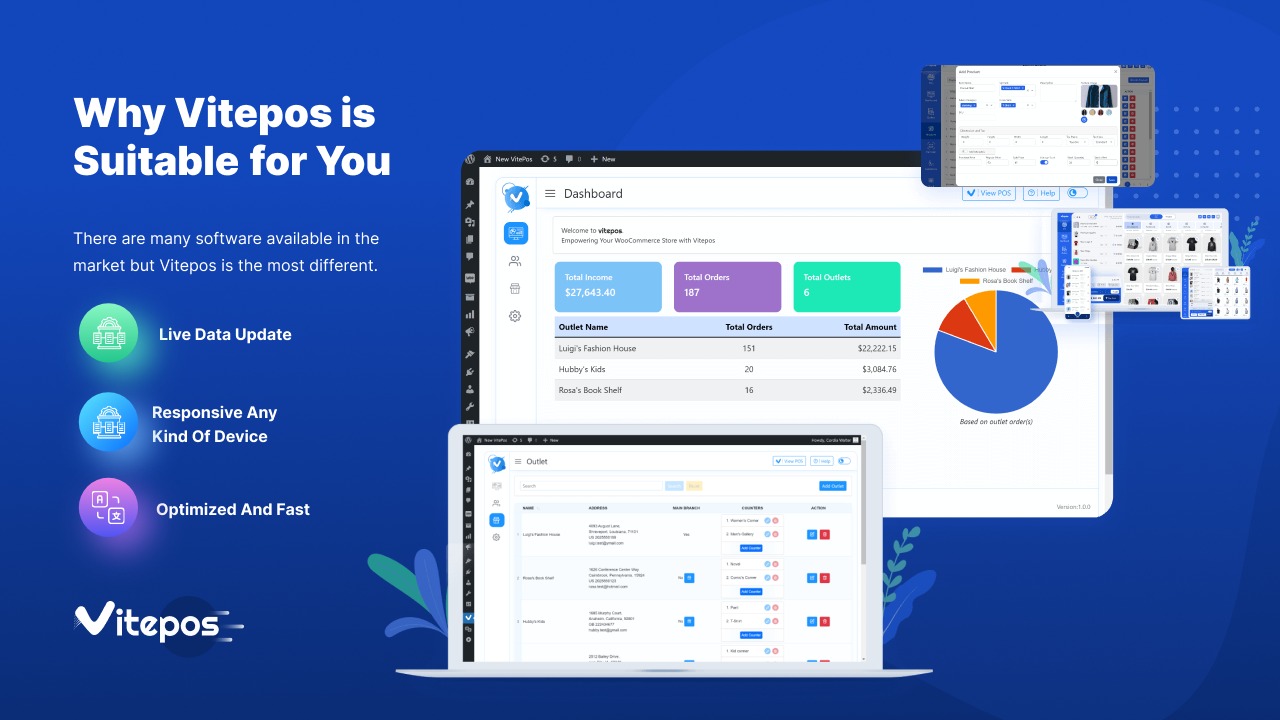 Vitepos is the missing ingredient you need to add to your business today.
Get lifetime access to Vitepos now!
Plans & features
Deal terms & conditions
Lifetime access to Vitepos

You must redeem your code(s) within 60 days of purchase

All future Pro Single Lifetime Plan updates
Vitepos

1 Site
Multiple languages
Barcode generator
Customize invoices
Cash drawer
Customer manage
Stock & purchase
Vendor manage
Staff/user manage
Access control
Unlimited outlets and counters
Split payment
Offline sale
Multiple colors
Product management
Premium support
Stack 3 codes:
Upgrade to the Developer Lifetime Pro Plan (5 sites/domain)
Stack 5 codes:
Upgrade to the Developer Lifetime Pro Plan (10 sites/domain)
Stack 8 codes:
Upgrade to the Developer Lifetime Pro Plan (20 sites/domain)