Weberlo ROI (Ad Tracking & Marketing Attribution)
Overview
Start matching sales data with traffic sources… thanks to Weberlo.
With Weberlo at your side, you'll know the exact revenue per traffic source.
Regardless of if you are doing paid ads or spending time creating content, writing blogs, emails, etc., this is the tool for you.
If you know how many leads and clients each source brings (not page views), you can better spend your time on activities that matter and cut out the others.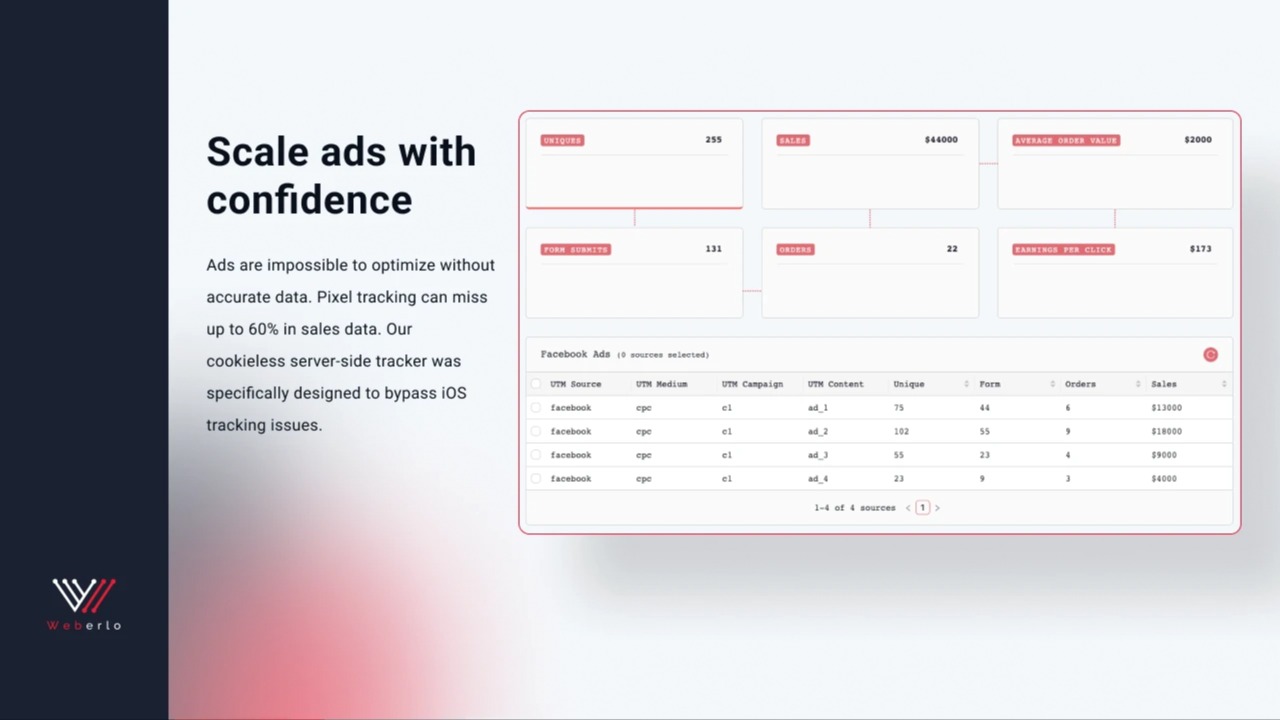 Bypass iOS tracking issues and other obstacles with Weberlo.
Convert traffic (either paid or organic) into $$$
Use our laser-accurate tracker to optimize all your traffic sources on one platform.
Best of all?
There are no tech skills required.
The entire customer journey can be tracked and managed right from Weberlo.
Match sales data with traffic sources
Use real sales data to find what's working and what isn't.
You'll gain massive confidence in your decision-making.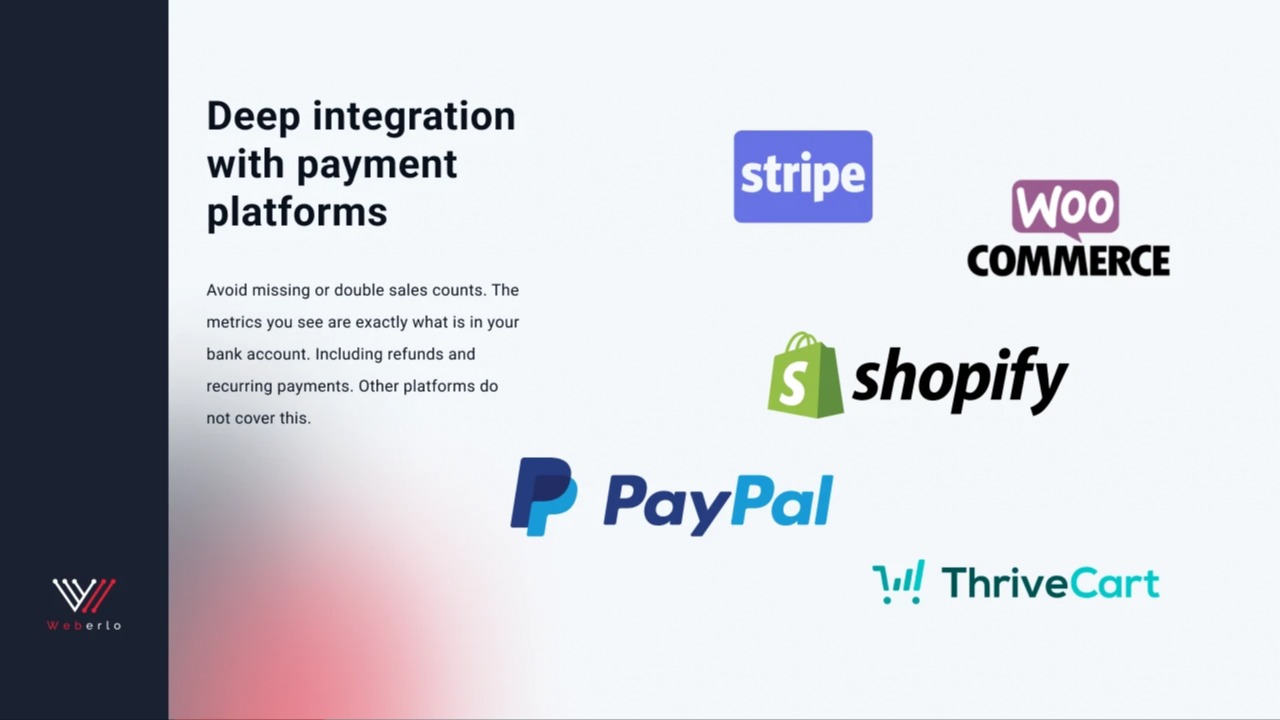 No matter what your preferred payment platform is, Weberlo is proud to integrate with it.
Scale ads with confidence
Ads are impossible to optimize without accurate data (Pixel tracking can miss up to 60% in sales data).
Our cookie-less server-side tracker was specifically designed to bypass iOS tracking issues.
Get access to Weberlo today!
Plans & features
Deal terms & conditions
Lifetime access to Weberlo ROI (Ad Tracking & Marketing Attribution)

You must redeem your code within 60 days of purchase

All future Solopreneur Plan updates
Specification:
Weberlo ROI (Ad Tracking & Marketing Attribution)
Weberlo ROI (Ad Tracking & Marketing Attribution)

1 workspace (1 business/client)
30,000 page views/month
2 users
Unlimited websites
Unlimited forms
Unlimited products
Unlimited sources
Ad tracking
UTM tracking
Form tracking
Product tracking
Customer journey
All integrations
API access
Stacking info:
Each additional code = 1 additional workspace