Overview
WebSite Auditor is a website auditing tool that optimizes your on-page and technical SEO to rank higher in search engines.
Analyze your website's performance to detect issues affecting search engine ranking, indexing, and user experience.
Just enter your website's URL to perform a page-by-page audit, inspecting everything from content to code and images.
Whether it's a broken link, poor mobile usability, or duplicate content, WebSite Auditor will uncover every technical issue tanking your SEO performance.
Plus, you'll even get step-by-step instructions to optimize specific pages!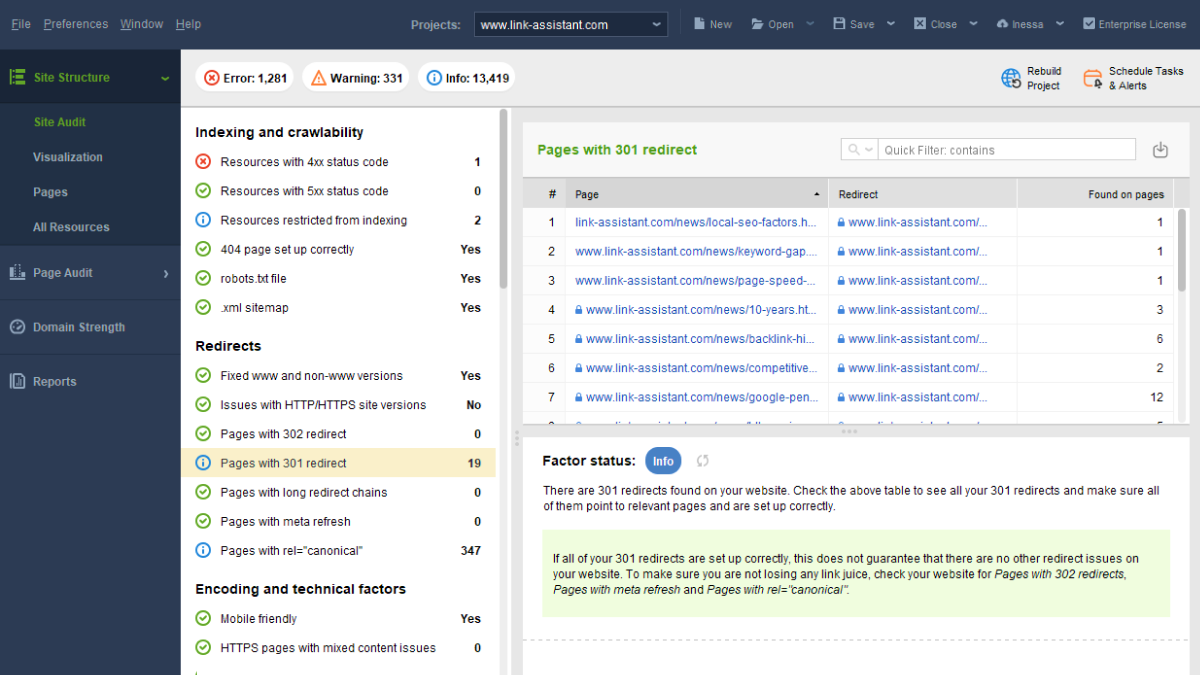 Perform a complete website audit and get an overview of performance issues.
WebSite Auditor also evaluates your webpages' SEO health by comparing your on-page stats to your competitors.
Get tips for optimizing specific keywords and URLs, and uncover your competitors' strategies for ranking high on search engines.
Because this platform offers simple, step-by-step SEO advice, you can even edit webpages in-app for faster implementation.
Once you create and edit meta description tags, you'll be able to preview the Google snippet that's displayed in search results.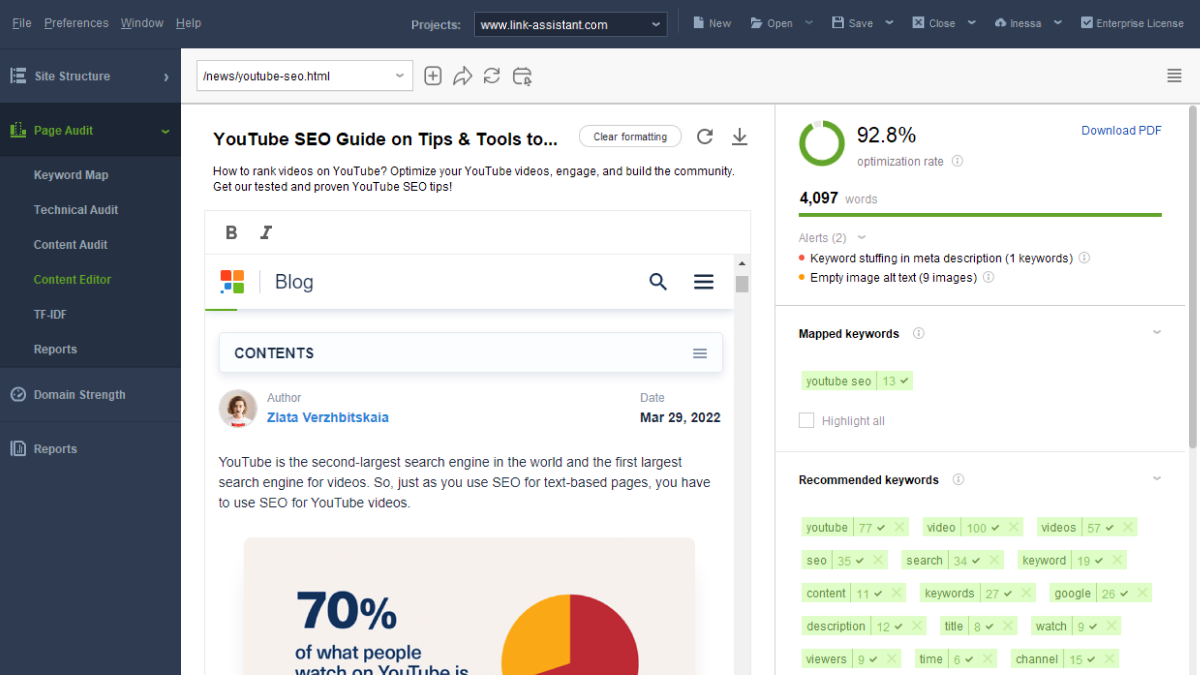 Evaluate on-page SEO and get a live preview as you optimize your content.
WebSite Auditor lets you visualize your site structure and uncover any internal linking issues, so you can improve the crawlability and discoverability of your pages.
Generate and share customized graphic reports that give you a color-coded view of orphan pages, redirects, and isolated pages.
You'll be able to optimize each internal link right from the platform and export the changes as a checklist for your developers.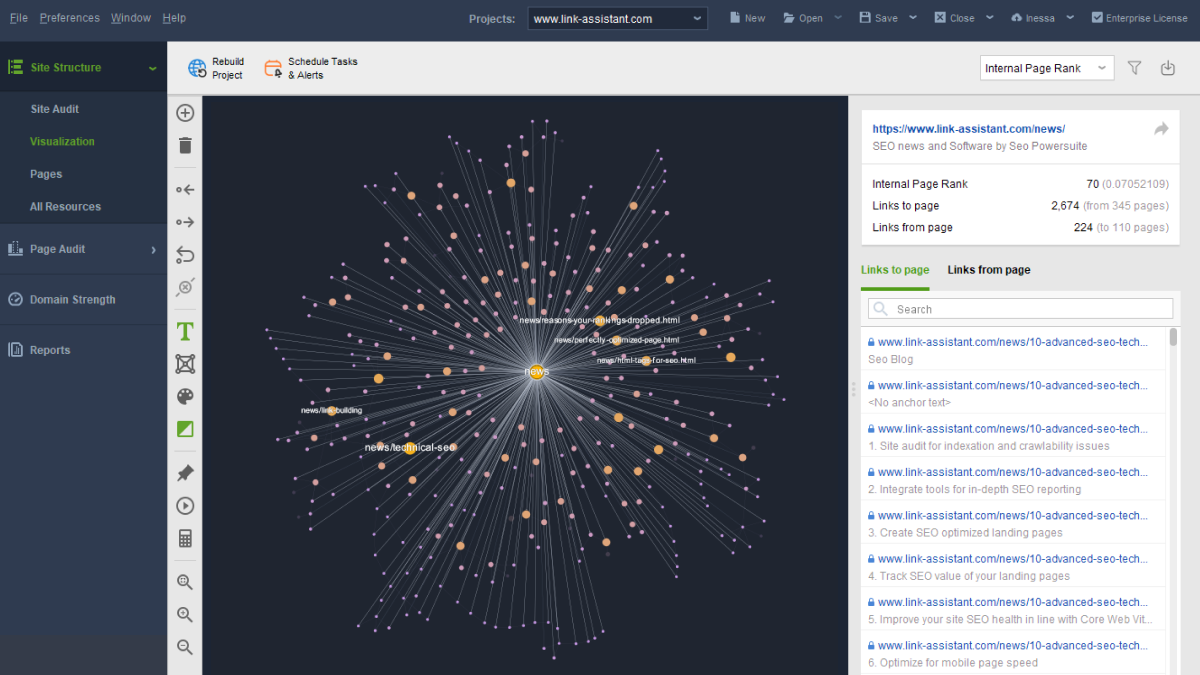 Visualize the performance of your website's structure and internal links.
Improve page speed and overall site performance using the platform's powerful Core Web Vitals module.
You'll be able to bulk-check all your pages, perform site audits, and get an in-depth overview of how users experience your website.
Best of all, WebSite Auditor analyzes elements that interfere with your page speeds, so you know exactly what to fix.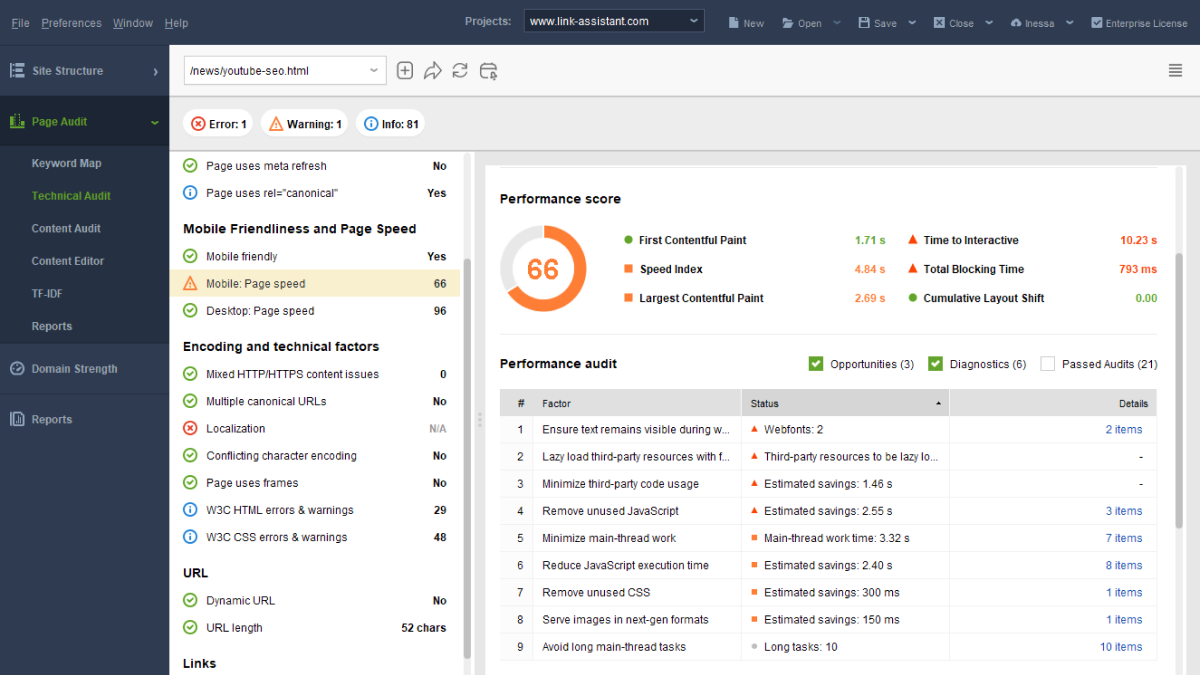 Run a Core Web Vitals analysis to bulk-check pages and discover page speed issues.
Manually sorting through your site's SEO data would take over your entire workflow. ("Please don't let me become the Pepe Silvia meme.")
Thankfully, WebSite Auditor is packed with powerful tools for on-page auditing, competitor analysis, and step-by-step guides, so you can boost your brand's visibility stress-free.
Rank at the top.
Get lifetime access to WebSite Auditor today!
Plans & features
Deal terms & conditions
Lifetime access to WebSite Auditor

All future Enterprise Plan updates

You must redeem your code(s) within 60 days of purchase

Please note: this deal is not stackable

Java 8 or later is required to successfully install WebSite Auditor
Specification:
WebSite Auditor
WebSite Auditor

Unlimited websites for SEO audit
Unlimited pages to crawl per website
Shareable white-label site audit reports
100+ SEO factors checked
TF-IDF for keyword ideas and algorithmic on-page advice
In-app content optimization with export
Unlimited amount of extracted search engine data
Schedule SEO tasks
Custom search
100 projects and 1,000 reports in the cloud
Data export in CSV, SQL, and HTML formats
Exporting client reports in PDF and HTML
Automated reporting and delivery