Apphive
Developing your own mobile app is harder than DIYing your Cruella de Vil Halloween costume with a glue gun and a garbage bag. ("It's giving dumpster fire—literally.")
Even if you're an experienced developer, you still need to figure out how to add complex functions that impress and engage your target audience.
Imagine if there was a tool that let you create apps packed with powerful features like API integrations, GPS, maps, and push notifications⁠—all without coding?
Overview
Apphive is a mobile no-code builder that lets you build, publish, and manage apps on the App Store and Google Play.
With Apphive, you can develop apps with interactive features and complex navigation workflows without any coding.
Choose a built-in template that suits your needs and drag-and-drop elements until you're satisfied with the site's functionality.
You'll be able to view the changes on a project in real time on the Apphive render and make edits until you're pleased with the final outcome.
After that, just publish your application in the Play Store and App Store to share it with thousands of customers!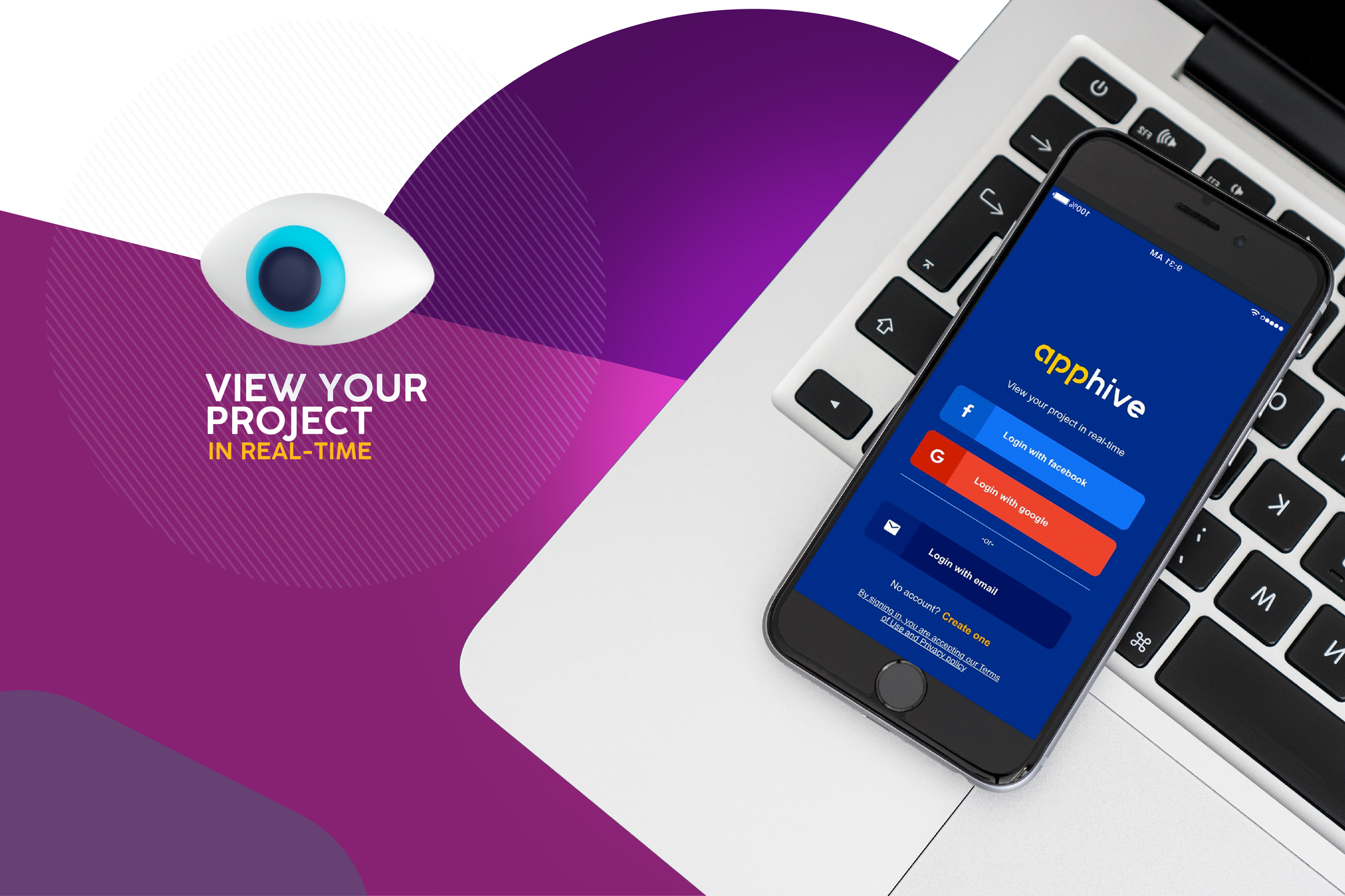 Customize templates to build your app and view edits in real time with the Apphive render.
Apphive gives you everything you need to create amazing designs by placing images, icons, videos, and maps in the intuitive editor.
Change the font, color, style, or graphic elements so that it aligns with your brand's look and feel.
You can use functions to modify each element and easily integrate new features to make your app more interactive.
Plus, you'll be able to set up user accounts and enable password logins from providers like Facebook and Gmail, creating a better user experience.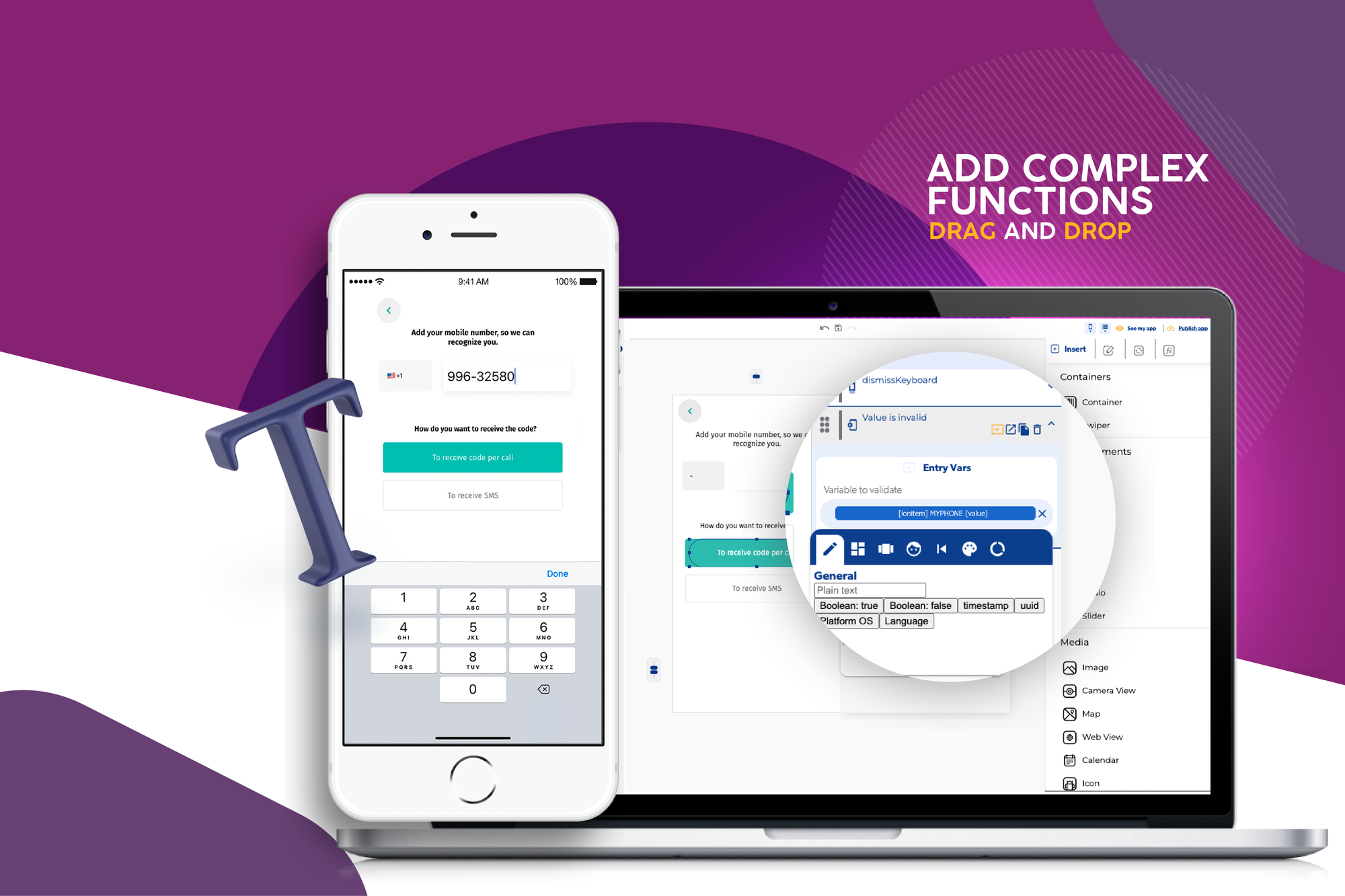 Simply drag-and-drop complex functions to add interactive features to your app.
Thanks to Apphive's auto-scaling infrastructure, you can have unlimited users, traffic, volume, and data storage for your mobile app.
Test experimental changes against your development builds, then go live in just a few clicks.
You'll also be able to revert your app back to any point in history and revise it until it's perfect.
Plus, Apphive is packed with API integrations, so you can incorporate tons of different design options and third-party payment gateways like Stripe and Openpay.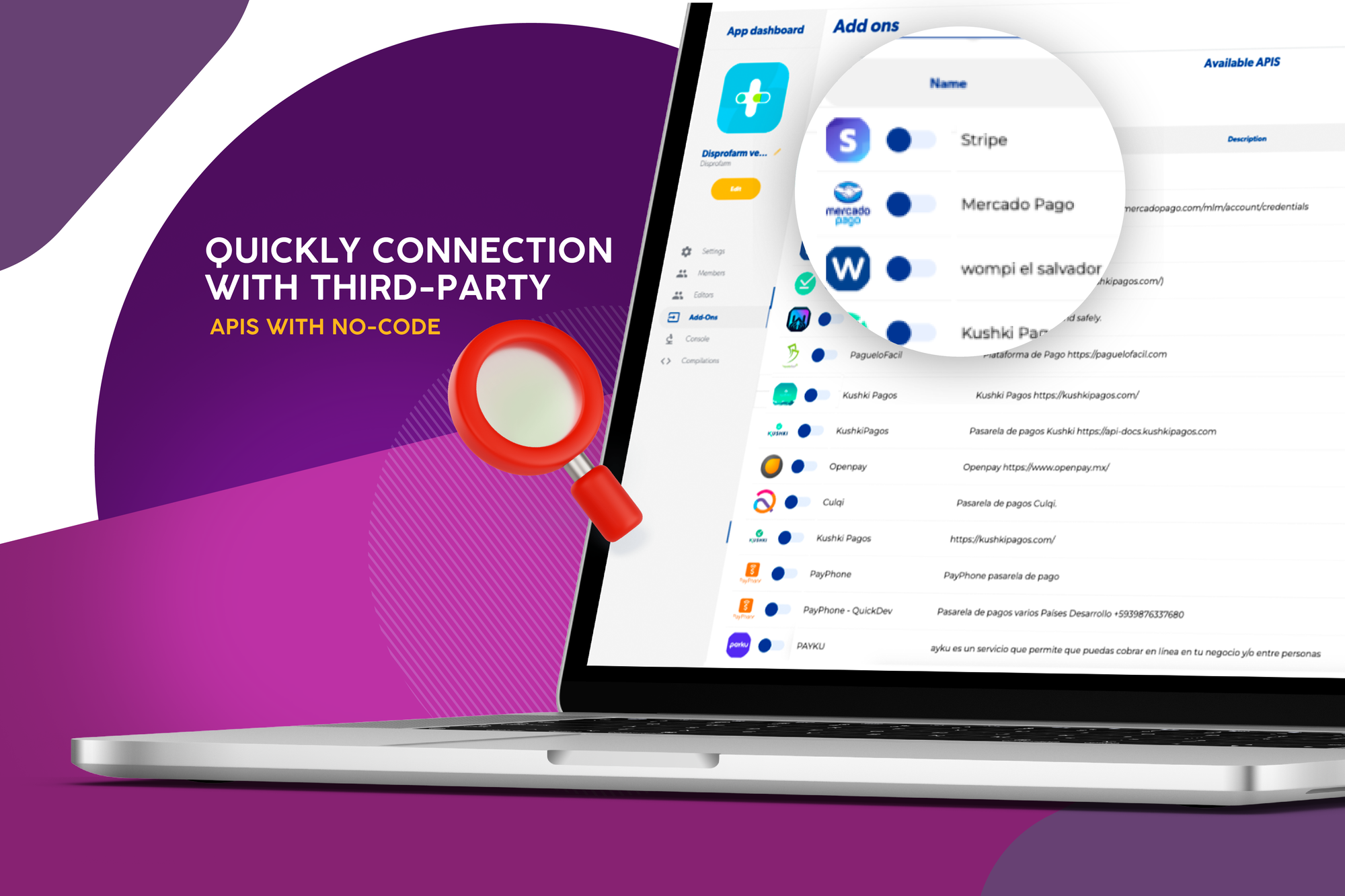 Quickly connect with third-party APIs like Stripe and Openpay to elevate your user experience.
Best of all, Apphive gives you everything you need to add dynamic features like GPS, calendars, and notifications to your apps.
And if you need an extra boost, you can watch support videos on YouTube to get the most out of the Apphive platform.
Speaking of a helping hand, you'll also be able to select team members as co-editors and allow them to make changes too.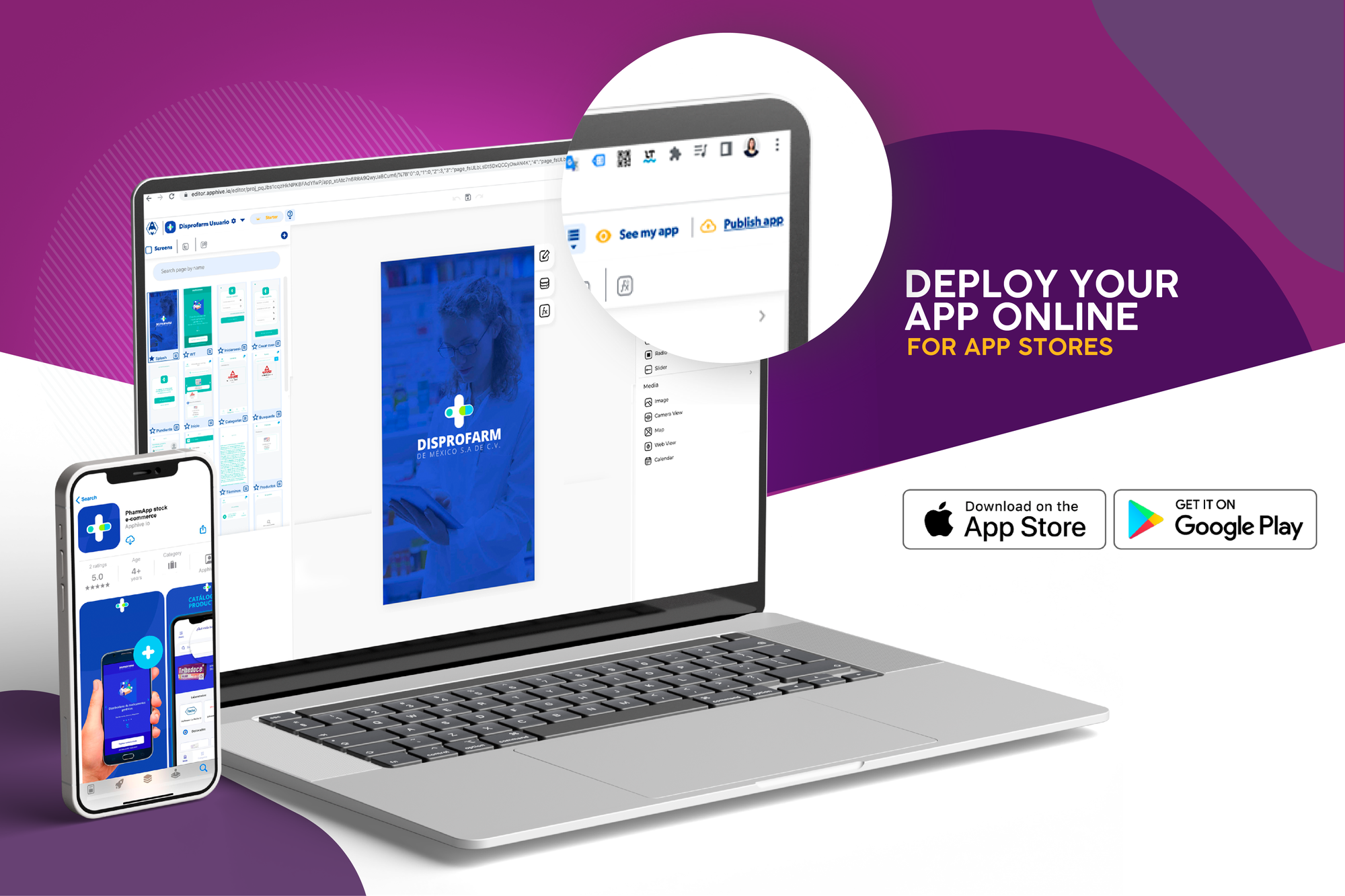 Launch an app with awesome features like GPS and calendars right on the App Store or Google Play.
When you don't know how to code, developing your own mobile app feels like a pipe dream. ("Alas, I could've been the next Zuckerberg.")
Luckily, Apphive lets you create apps packed with tons of features that drive user engagement—without writing a single line of code.
Build cooler apps.
Get lifetime access to Apphive today!
Plans & features
Lifetime access to Apphive

All future Unlimited Plan updates

No codes, no stacking—just choose the plan that's right for you

You must activate your license within 60 days of purchase

Ability to upgrade or downgrade between 5 license tiers
60 day money-back guarantee. Try it out for 2 months to make sure it's right for you!
Features included in all plans
Unlimited screens per app

1,000 webhook queries per month

Unlimited cloud storage through your Firebase account

Publish apps to Android and iOS app stores

Premade app templates

API access and all integrations

Accept payments in apps

Send alerts and push notifications to users

Multi-language app
License Tier 1

All features above included
1 project(s)
1 apps per project
1 total Android compilations per month
1 total iOS compilations per month

License Tier 2

All features above included
1 project(s)
3 apps per project
5 total Android compilations per month
5 total iOS compilations per month

License Tier 3

All features above included
3 project(s)
Unlimited apps per project
20 total Android compilations per month
20 total iOS compilations per month

License Tier 4

All features above included
4 project(s)
Unlimited apps per project
60 total Android compilations per month
60 total iOS compilations per month

License Tier 5

All features above included
10 project(s)
Unlimited apps per project
200 total Android compilations per month
200 total iOS compilations per month