Overview
Artsmart.ai is an AI image generator that creates awesome, realistic images from simple text and image prompts.
With Artsmart.ai, it's easy to generate visuals for marketing materials, design inspiration, and ecommerce photos.
Just select presets to create art in specific styles, like a photorealistic image or an impressionist-style illustration.
All you have to do is enter a prompt that describes the image you want to create, whether that's a complete sentence or just a few words.
And for greater accuracy, you can even upload a photo to produce art that resembles your preferred image.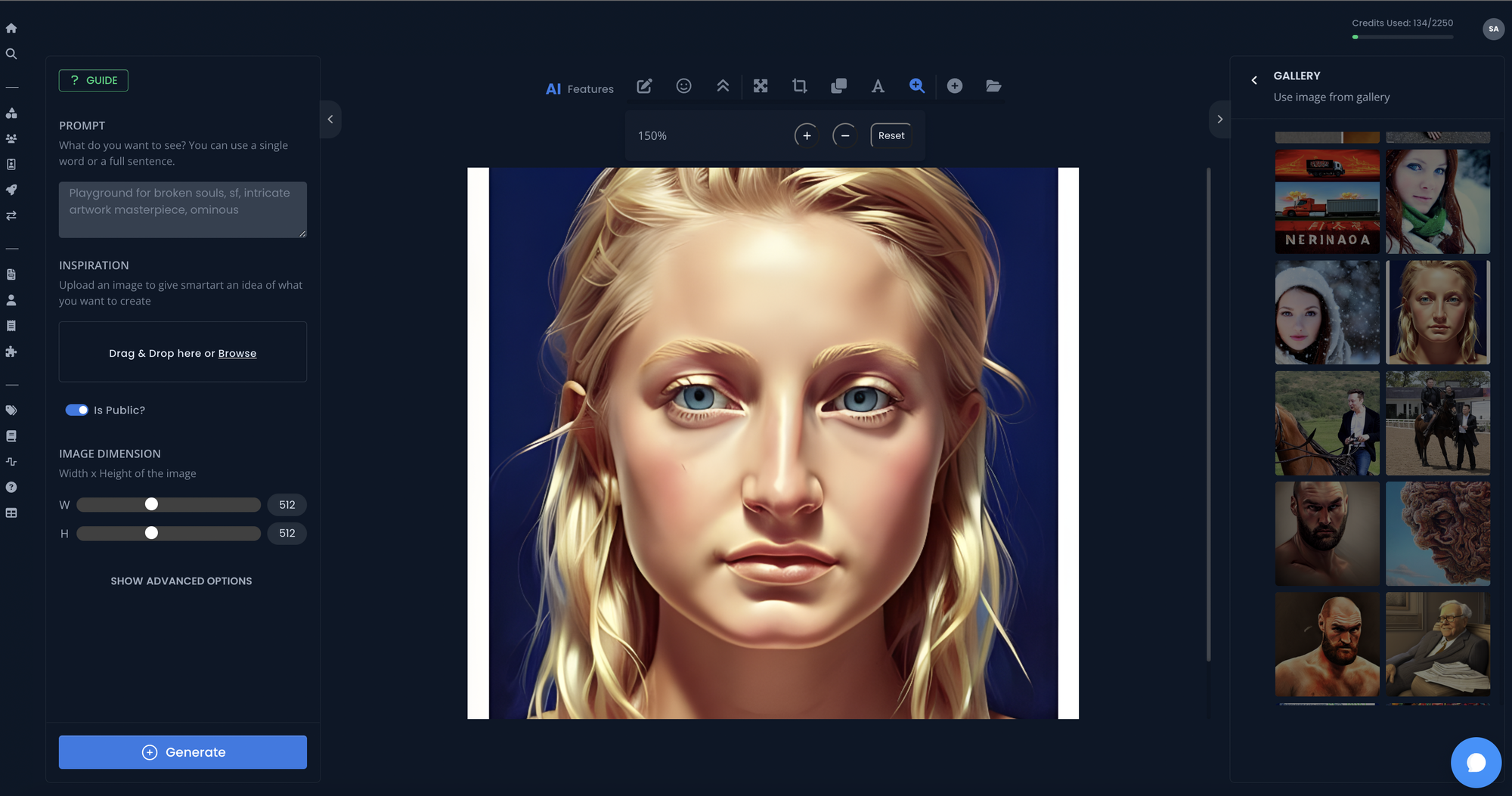 Thanks to the power of AI, you can generate specific visual styles for your projects.
Best of all, this tool is packed with a powerful fine-tune feature, so you can train the AI to recognize people and objects.
That means that Artsmart.ai is literally always improving, so your next generated image is better than your last!
You'll get everything you need to produce realistic photos of anyone, including friends, family, and public figures.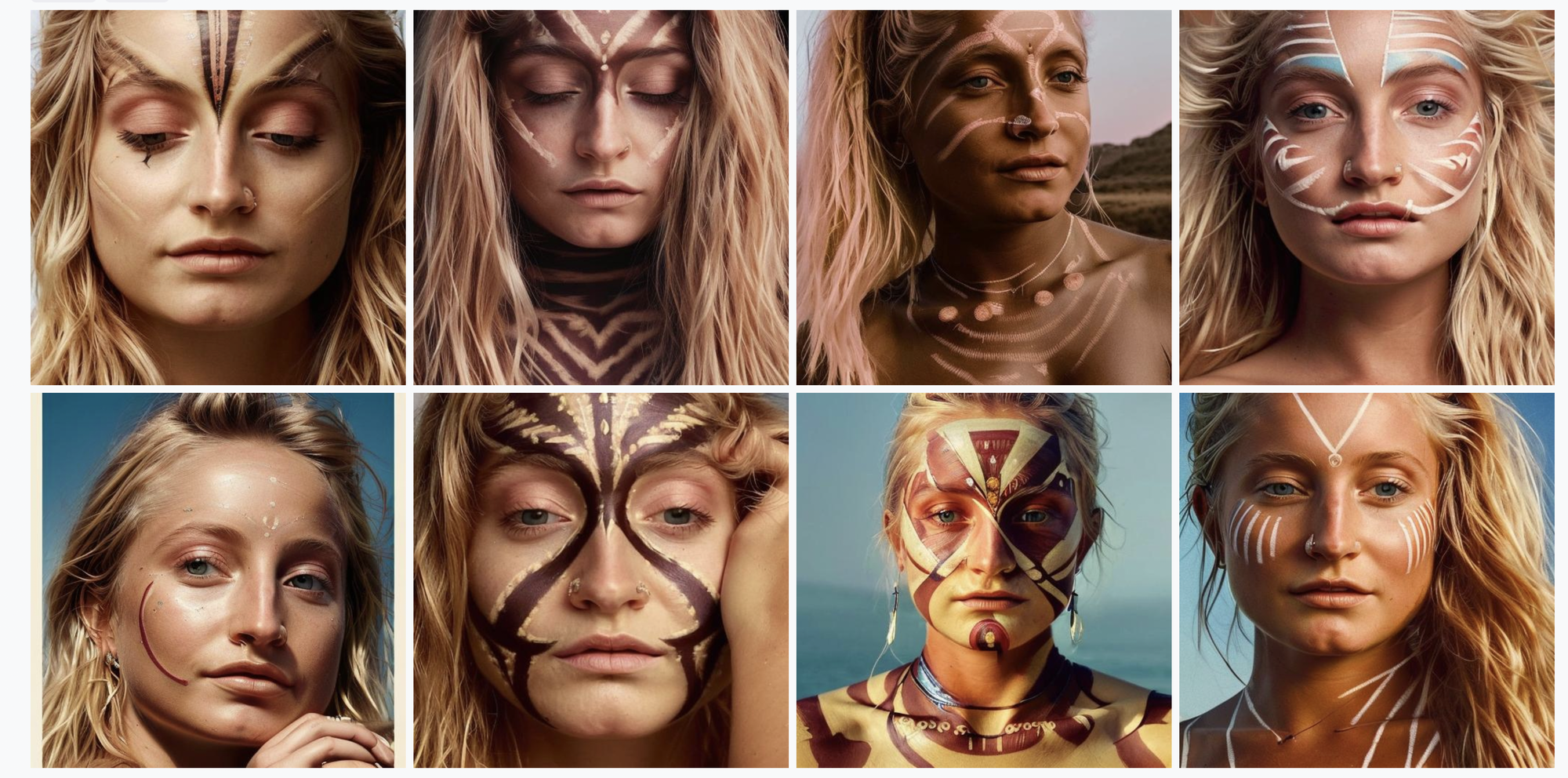 Train Artsmart.ai to generate realistic images inspired by real faces.
Artsmart.ai lets you remove or update portions of an image with AI, saving you tons of time trying to get that picture-perfect shot.
Explore community prompts to learn how to describe what you're aiming for instead of shooting in the dark.
Plus, you'll be able to follow community members whose profiles you like, giving you access to a constant flow of inspiration.
Browse community prompts to get inspiration for AI-generated creations.
As you generate images, Artsmart.ai also lets you share your unique creations with their community.
Once you set your images as "Public," they'll end up in the Explorer tab, which is easily searchable for all Artsmart.ai members.
And as you produce more content, you'll be able to curate your profile and show off your AI-generated images.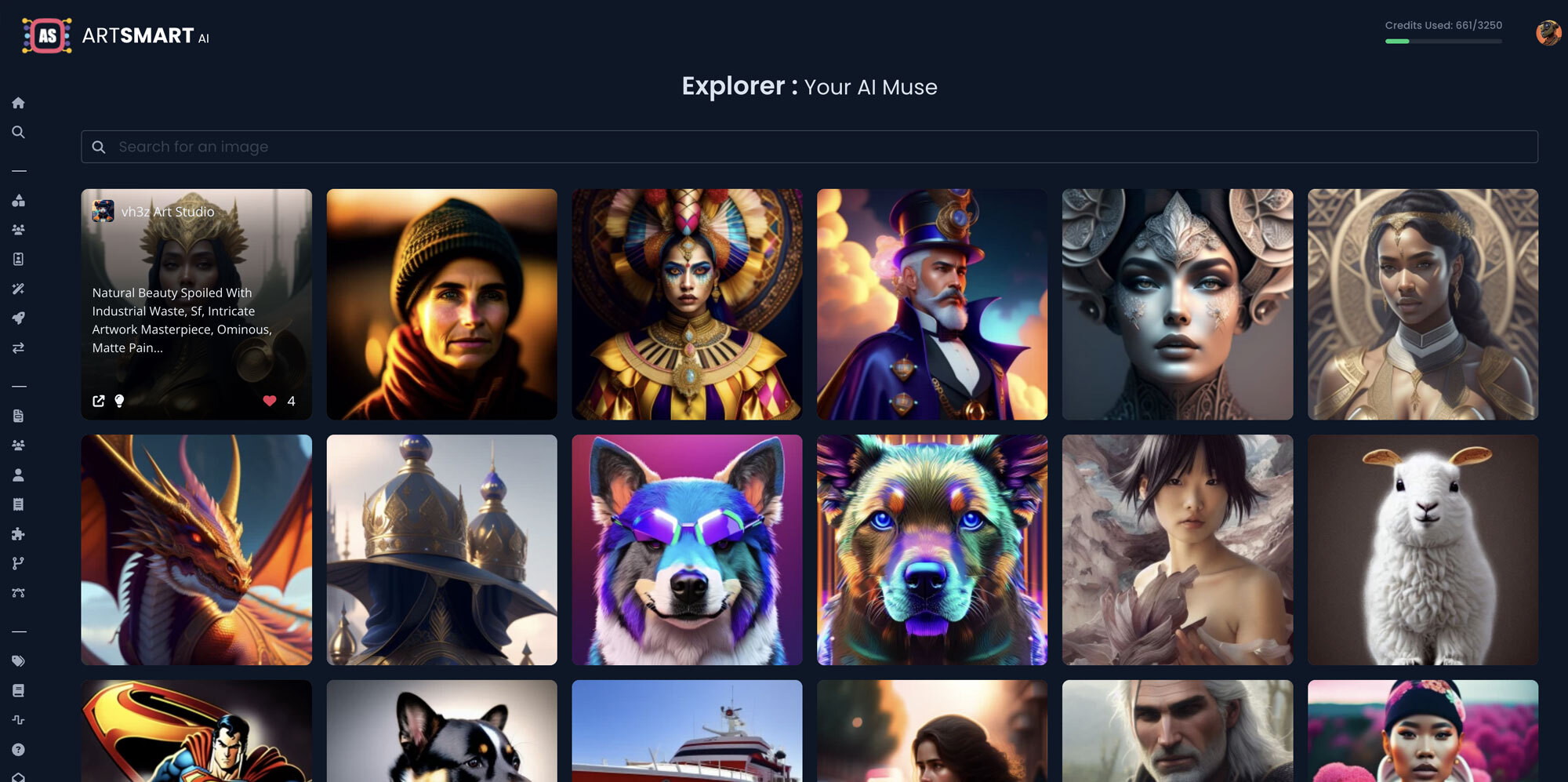 Share your community profile filled with unique AI-generated artwork online.
Just because your doodles land a spot on your mom's fridge doesn't mean they'll be a hit for your brand. ("Whatever, Vincent Van Gogh wasn't appreciated in his time, either.")
Lucky for you, Artsmart.ai makes it easy to train AI and create high-quality, realistic images that upgrade your marketing strategy.
Tap into more imagination.
Get lifetime access to Artsmart.ai today!
Plans & features
Deal terms & conditions
Lifetime access to Artsmart.ai

All future Basic Plan updates

You must redeem your code(s) within 60 days of purchase

Stack up to 4 codes

AppSumo exclusive add-on: 50% additional custom avatar (tune) credits during the campaign
Specification:
Artsmart.ai
Single

All features above included
750 credits per month

Double

All features above included
1,500 credits per month

Multiple 1

All features above included
5,000 credits per month
2 custom avatar models (tunes)

Multiple 2

All features above included
5,000 credits per month
2 custom avatar models (tunes)