Overview
BHuman is an AI-powered video platform that helps you generate thousands of personalized videos that look and feel real.
Thanks to the power of AI, creating personalized videos at scale has never been this simple. BHuman can clone your face and voice to produce personalized videos.
Getting started is a cinch—just record yourself reading a script with brief pauses around the words you want personalized, like the recipient's name, industry, or product.
You can also add more data for each personalized variable by uploading your own spreadsheet or grabbing data from your CRM via Zapier.
That way, you'll be able to automatically generate a personalized video when you enter the details for a new lead.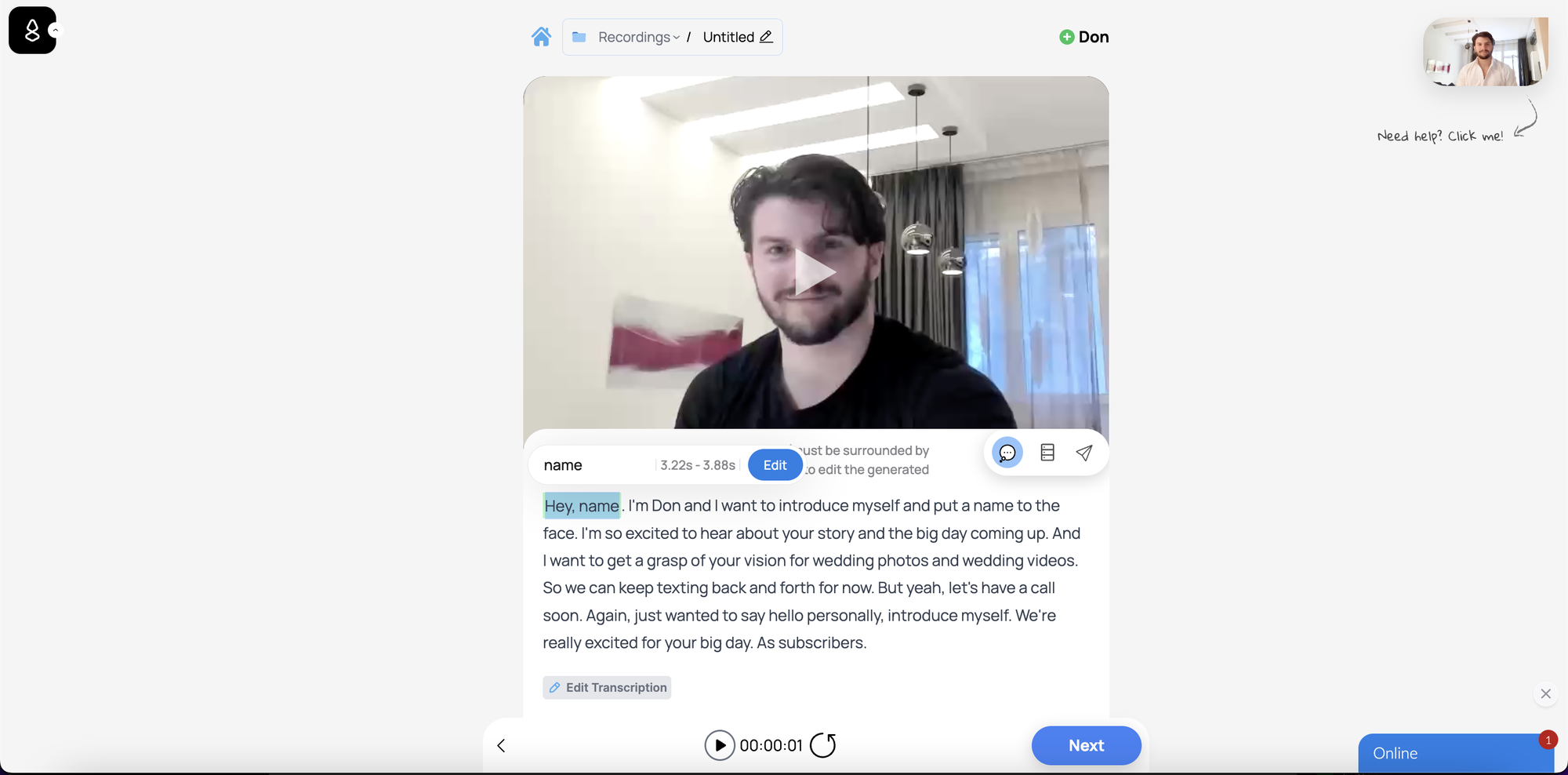 Record once and create personalized videos for thousands of recipients in three easy steps.
You can download the video links and plug them into your personalized cold outreach. Or send them to your list via email or SMS from the platform.
BHuman makes it easy to automatically re-engage stale leads or activate new ones with personalized product demos.
Connect this platform to your favorite apps via Zapier to streamline your workflow and set up awesome automations, like sending personalized videos for abandoned carts.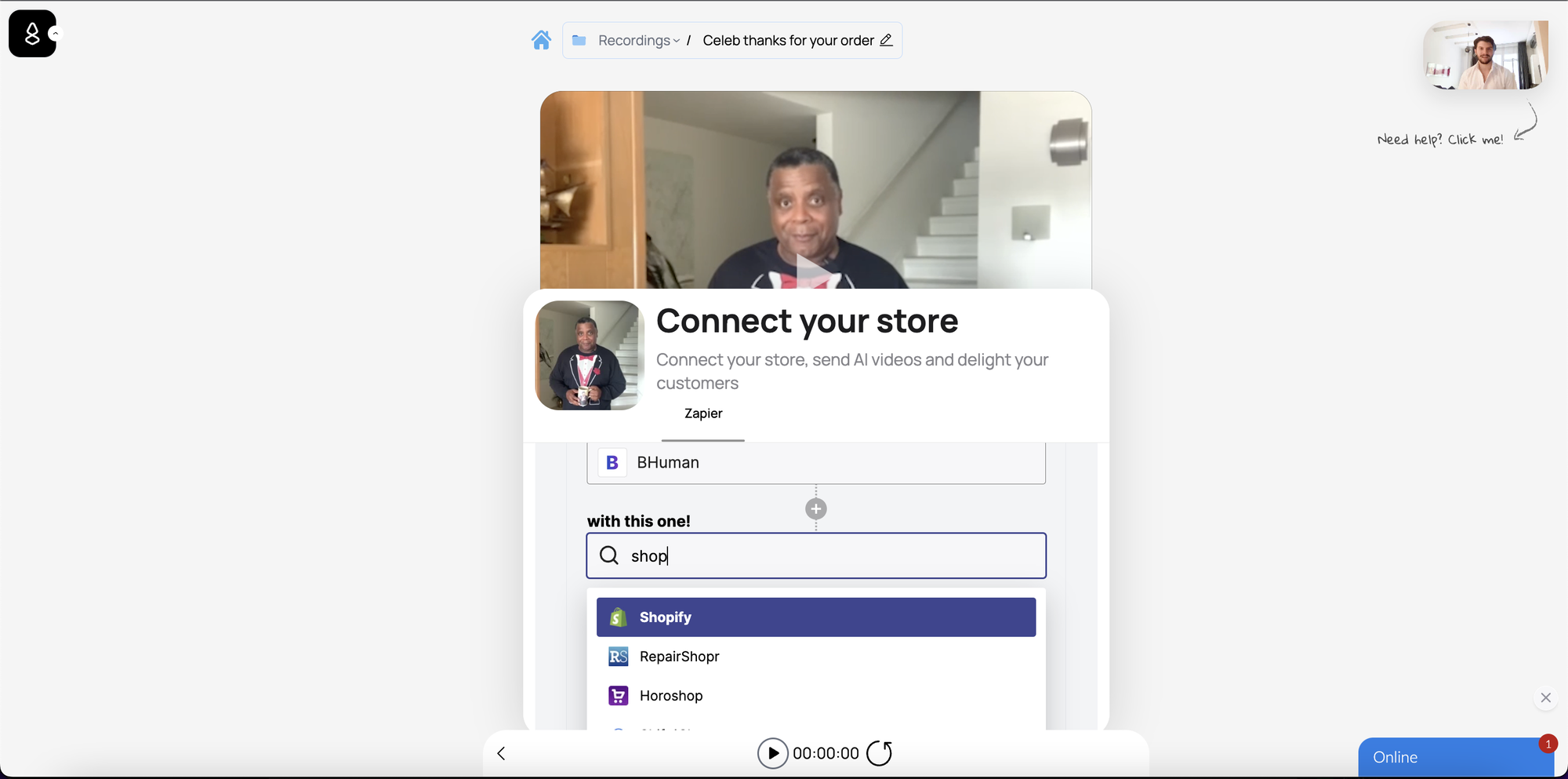 Connect BHuman to your favorite apps and generate personalized videos automatically.
Feeling camera shy? Find actors, celebrities, and influencer avatars you can use in your videos. Or ask the BHuman team to find an actor for you!
You'll also be able to create actor profiles for everyone on your team, so your marketing strategy isn't limited to just one face and voice.
The AI personalization is advanced enough to handle diversity in features including facial hair, skin color, and much more.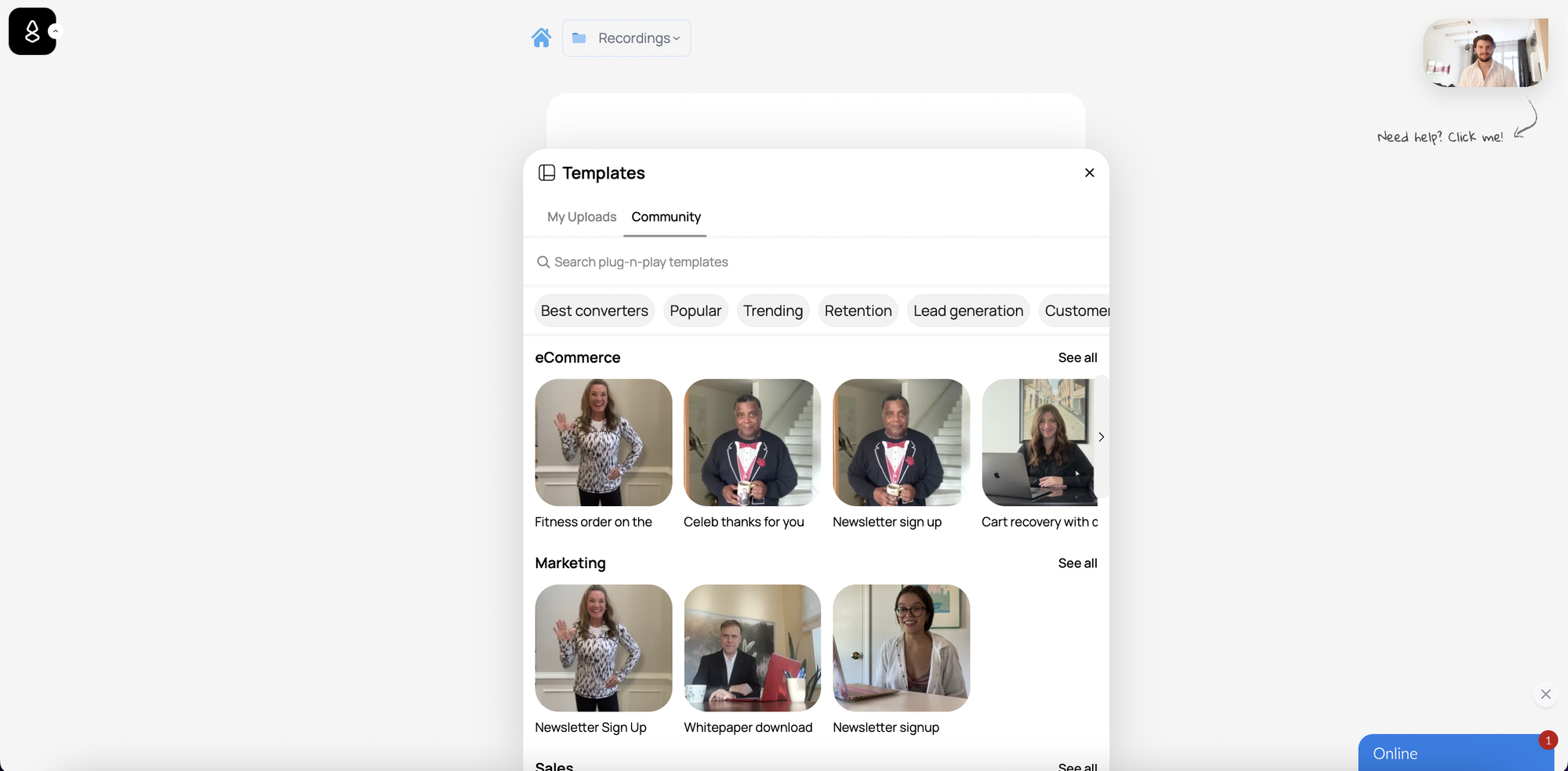 Choose from avatars of actors, celebrities, and influencers who can talk to your audience.
Best of all, BHuman can generate over 1,000 personalized videos in less than an hour, so you can create as many personalized videos as you need, fast.
And since this platform hosts all your AI-personalized videos on Vimeo, you don't have to worry about spammy links wherever you're sending your videos.
Plus you'll be able to leverage personalized videos for traditional sales, like thank-you videos for donations, invitations to webinars, and birthday wishes to customers.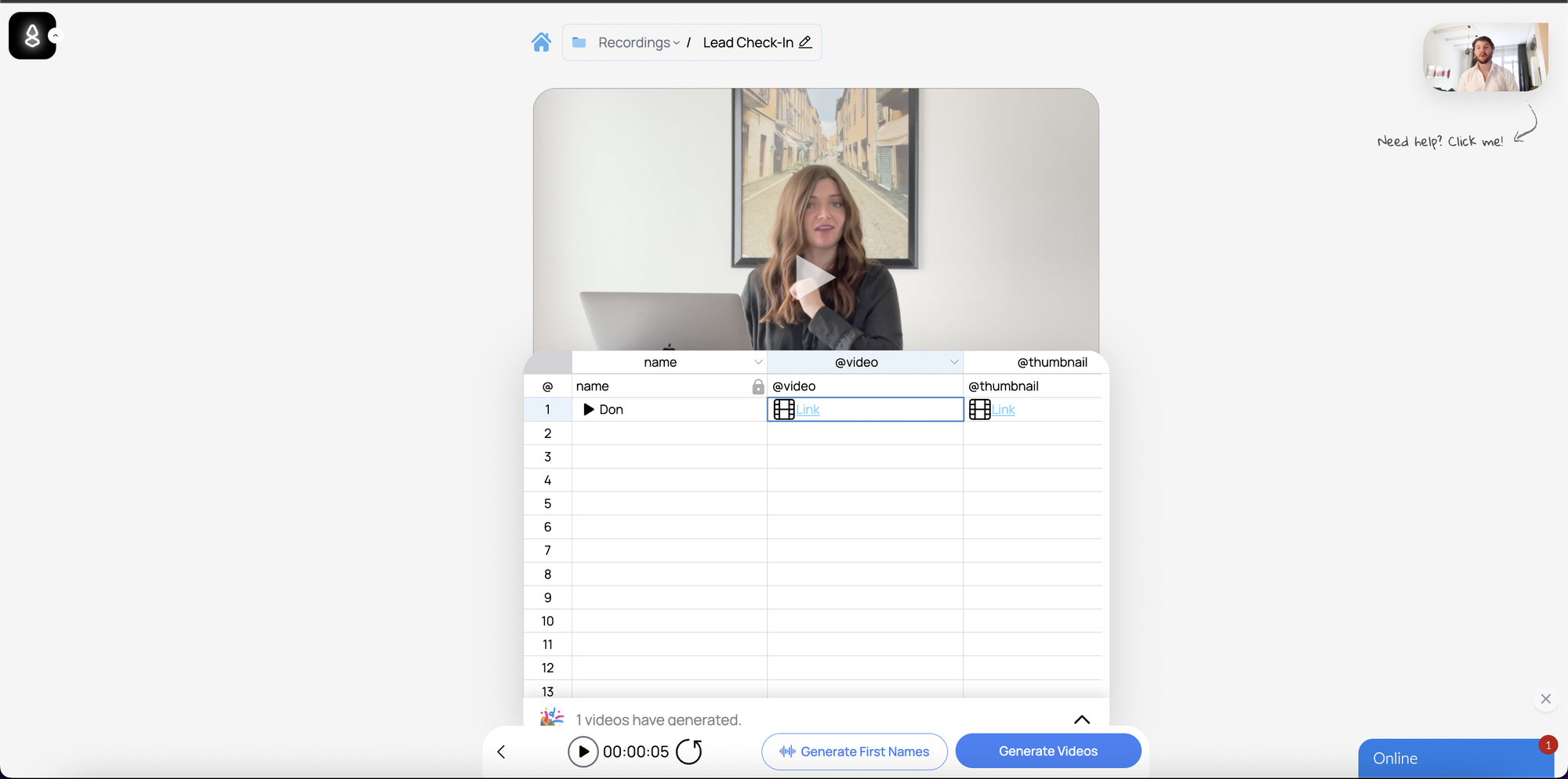 Import data to create personalized videos for any scenario at scale.
Just because you're using AI to streamline your personalized video outreach, doesn't mean you want everyone to know it. ("Huh, it sorta looks like me—if I was a cyborg.")
That's why BHuman generates personalized videos that look and feel like they were created by a real person, so you can build more connections super fast.
Put your video marketing on autopilot.
Get lifetime access to BHuman today!
Plans & features
Deal terms & conditions
Lifetime access to BHuman

All future Scale Plan updates

No codes, no stacking — just choose the plan that's right for you

You must activate your license within 60 days of purchase

Ability to upgrade or downgrade between 5 license tiers

GDPR compliant

Only for new BHuman users who do not have existing accounts
License Tier 1

All features above included
1 user seats
150 videos per month

License Tier 2

All features above included
2 user seats
500 videos per month
Teams and collaboration

License Tier 3

All features above included
4 user seats
1,200 videos per month
Teams and collaboration
LinkedIn automation (beta, 1 account per user)

License Tier 4

All features above included
6 user seats
3,000 videos per month
Teams and collaboration
LinkedIn automation (beta, 1 account per user)

License Tier 5

All features above included
10 user seats
5,000 videos per month
Teams and collaboration
LinkedIn automation (beta, 1 account per user)